Camden area guide
Discover the best restaurants, shops, bars and clubs in Camden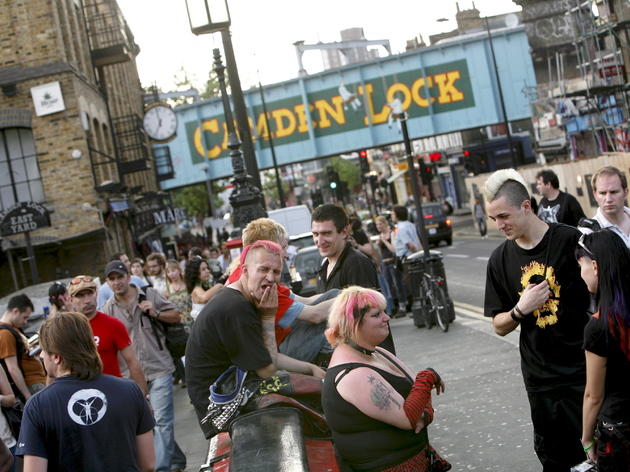 The moment you step outside the tube station, Camden attacks the senses. Bass thumps from the market stalls' speakers, the scent of street food and incense permeates the air, and goths, punks, pushers and tourists shove past, giving the area an unorthodox charm. Come to Camden for the atmosphere, but stay for the cheap restaurants and awesome live music scene.
Sponsored listing
Vintage Vauxhall Monthly Market
Based in the former HQ of the London Fire Brigade in Vauxhall, this vintage market fills the cavernous space on the second Sunday of every month. Up to 60 traders set up shop with a variety of retro furniture, fashion, lighting, textiles, jewellery, vinyl, accessories, kitchenware, silverware, toys, artwork and more. Get kitsch bits for outdoors from Abbey Garden Furniture, beautfiul books from Simon Ellis, and pick up some ever-so-popular midcentury pieces from Mid Century Modern Collection.