London Film Festival tickets: how to get them
The London Film Festival runs from Wednesday October 5 to Sunday October 16 2016. Here's everything you need to know about buying LFF tickets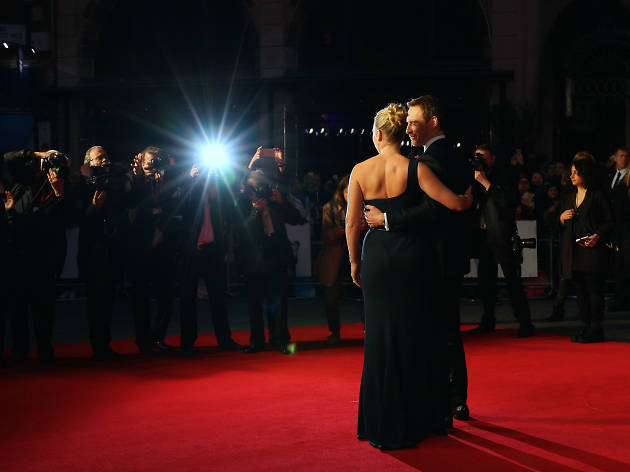 When do tickets to the London Film Festival 2016 go on sale?
For the general public, London Film Festival (LFF) tickets go sale at 10am on Thursday September 15, online at www.bfi.org.uk/lff or by phone on 020 7928 3232 (lines are open between 10am and 8.30pm daily). But British Film Institute (BFI) members are able to book a week earlier, from 10am on Thursday September 8.
Should I become a BFI member then?
Well, you'll be able to buy tickets for the LFF a week earlier than everyone else, so you'd be much more likely to score tickets for the big galas. It costs £45 to be a member (see www.bfi.org.uk/join), so you'll have to weigh up whether the benefits of BFI membership (including priority booking at BFI Southbank all year round and no booking fees when buying tickets for the festival or at BFI Southbank) are worth it.
How much do LFF screenings cost?
Daytime screenings (5pm and earlier) at all venues cost £9. Evening screenings cost between £12.75 and £16. Gala screenings are more expensive and cost between £20 and £38.
Where do the films screen?
This year the festival has a brand new pop-up venue, the Embankment Garden Cinema on (you guessed it) Embankment. But as in previous years, the vast majority of the films will screen at the Vue West End, the Odeon Leicester Square or the BFI Southbank, with lots more at Curzon Soho, Cineworld Haymarket, ICA and the new Picturehouse Central. Many local venues take part too, including the Ciné Lumiere, the Curzon cinemas in Chelsea and Mayfair, the Hackney Picturehouse and the Ritzy in Brixton.
Do films sell out?
Many screenings sell out quickly. But remember that the festival will screen well over 200 feature films, and many do not sell out. Also, don't forget that the festival will release more tickets for many screenings on Thursday September 29.
Can I get London Film Festival tickets on the day of the film?
Yes. Even though many screenings sell out beforehand, there are usually some tickets for screenings available to purchase at the venue about 30 minutes before the film starts.
Find out more about the LFF 2016
The biggest, brightest and best event in the capital's filmgoing calendar hits cinemas across the city from Oct 5-16 2016. Here's our guide to the London Film Festival 2016...
Read more