Rooftop Film Club: Queen of Hoxton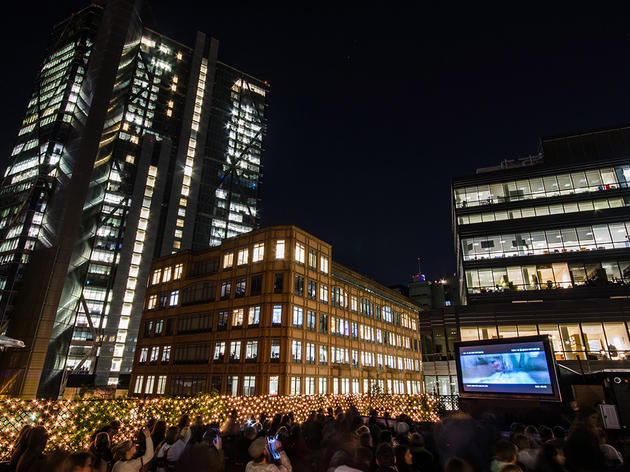 1/2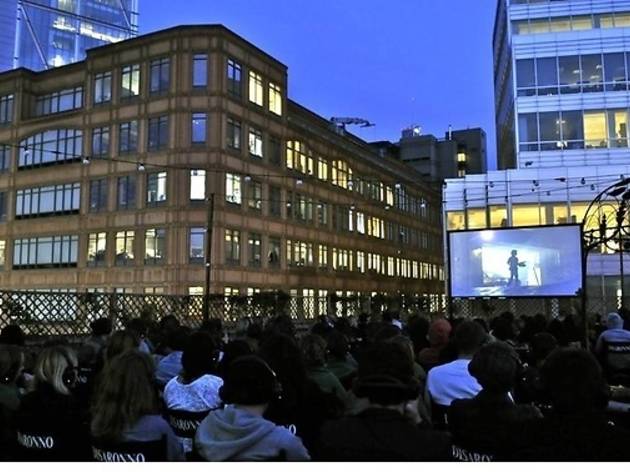 2/2
Time Out says
Soak up up the rooftop views over the city (and catch a movie while you're at it) at the original outdoor cinema
The Rooftop Film Club has perfected the art of outdoor cinema on the roof of the Queen of Hoxton pub in the heart of Shoreditch, with comfy director's chairs, blankets and wireless headphones (say goodbye to cinema rustle).
The movies are a mix of '80s faves ('Dirty Dancing') recent Oscar contenders ('A Star is Born') and all-time great greats ('Top Gun').
Screenings start at 9pm, but arrive early for a cocktail on the roof.
And check out Rooftop Film Club's locations in Stratford and Peckham Rye.
For full details visit www.rooftopfilmclub.com/london
Details
Average User Rating
4.2 / 5
Rating Breakdown
5 star:

3

4 star:

1

3 star:

0

2 star:

1

1 star:

0
Too good. Most amazing and out of the world experience. Beileve that same sort of atmosphere is to be replicated in other important cities of the world where film holds a special place in the heart of the citizens...
The chaotic pre-show atmosphere almost entirely ruined the night for us! The staff at Queen of Hoxton didn't clear the rooftop until 9 pm, resulting in the cinema-goers being herded like cattle into a pen and forced to fight for seats together to enjoy the experience. Rude and frantic guests were pushing and shoving their way to seats thinking they wouldn't get one because no one had explained the process of the seating to anyone-- we were simply roped into a confined space and asked to move this way and that. I bought the tickets a month in advance to celebrate my Mum's 58th birthday. She was over for just one week from Canada and this was to be her last night and a great way to celebrate. Instead, in the chaos leading up to trying to get seats, a terrible psycho woman swore at us and rudely demanded that we move down the row so she could sit with her friend, accusing us of stealing her seats! This was in spite of that fact that the three of us had politely filed into the row nearest to us and sat down as calmly as possible in seats that were certainly not claimed. I know that the organisers cannot be blamed directly for the behaviour of the visitors, but I feel strongly that the whole thing could have been avoided if the hosts were more efficient about commuting what was going to happen so the guests didn't get so panicky about the seating arrangements. It would have been much better to have ticketed and assigned seating. It really was a disappointing result for an event that we had been looking forward to for a long time. Once the film started, it was smooth sailing because the movie itself was great and the atmosphere on the roof is outstanding. However the beginning of the evening cast an unfortunate shadow over the whole night. I am sorry to say that I will not be recommending the experience to friends and will be unlikely to come back myself unless I heard of some serious logistical changes being made to improve the experience.
It's been a while since I was at this venue for Rooftop Film Club (saw Juno aaaages ago now) but it was as good then as the most recent screenings I've been to at RFC's Peckham venue. Fantastic experience, very cool location - highly recommended.