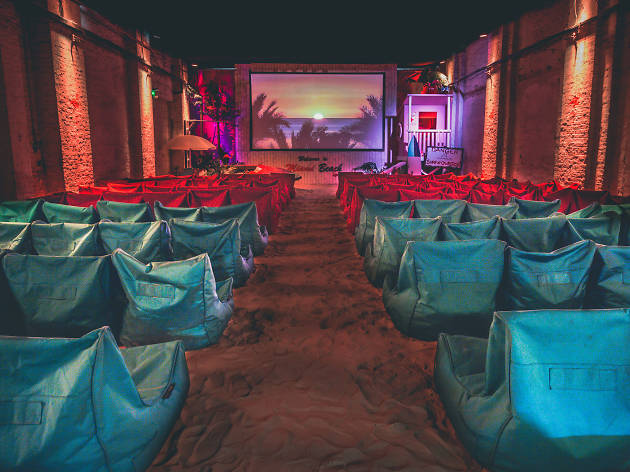 So you've never been to Backyard Cinema?
Everything you need to know about London's first themed cinema, as it transforms into a sandy Miami Beach for summer
What is it?
London's first themed cinema.
What does that mean?
The immersive cinema space is everchanging. Backyard Cinema has been around for a while, screening movies all over London in quirky locations. The new cinema, between Borough and Elephant & Castle, is its new permanent home, and the plan is to transform it seasonally. So far there has been the jungleinspired Lost World, the festive Winter Night Garden and the Tarantino-esque Last Chapel.
What's up next?
The latest incarnation is Miami Beach, with ten tons of sand and a beach bar to relax in.
Where is it?
At Italian street food market Mercato Metropolitano.
What's showing?
The films match the setting. So for Miami Beach the line-up is feelgood blockbusters like 'Back to the Future', 'Grease' and 'La La Land'.
Backyard Cinema's Miami Beach
Anything else to do?
Always. Lost World visitors had to swing through the jungle to get into the cinema. We haven't visited Miami Beach yet, but fully expect it to live up to the name.
What's the snack situation like?
Pretty ace. There is the obligatory popcorn, but next door you can feast on Italian delicacies. Think pizza, pasta, cheese, wine, cheese, gnocchi, gelato. Did we say cheese?
One last thing...
You can't wear shoes on the sand. All guests are provided with flip-flops.
Backyard Cinema's Miami Beach opens on June 13.
More aesthetically pleasing screens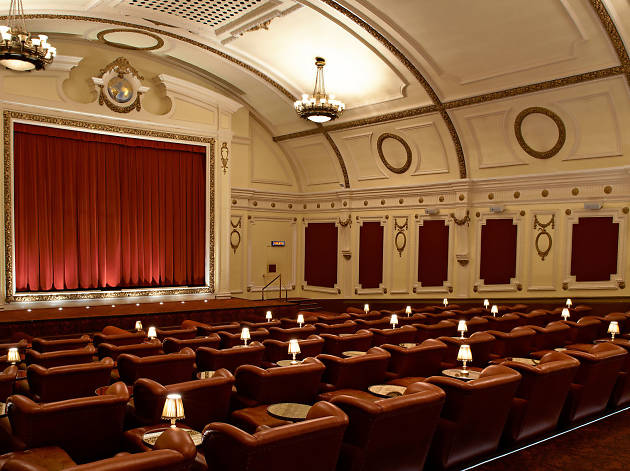 All cinemas are awesome but some are just more beautiful than others.