'I steal my wife's leggings': Five blokes with 'macho' jobs on what really makes a man
From cuddling pomeranians to sewing their own clothes, these typically manly men challenge perceptions of masculinity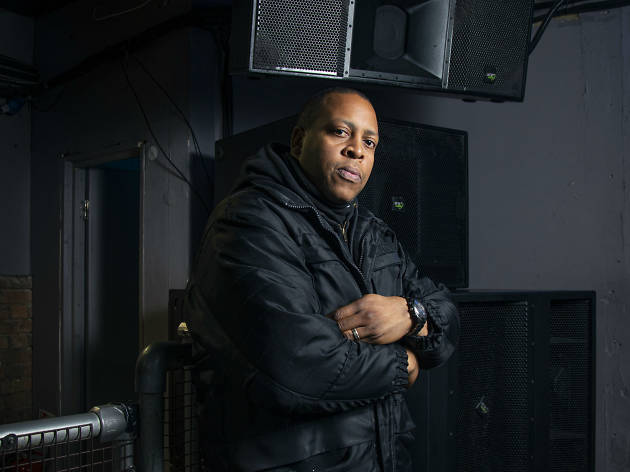 The Barbican's latest programme of themed events, Masculinities, delves into the ways that masculinity has been constructed and enforced. With a major photography exhibition, panel discussions and performances, the series will ask tough questions about stereotypes, power and patriarchy. We asked some London men with 'macho' jobs to share perception-changing truths about themselves.
'I love to cuddle my pomeranian puppy'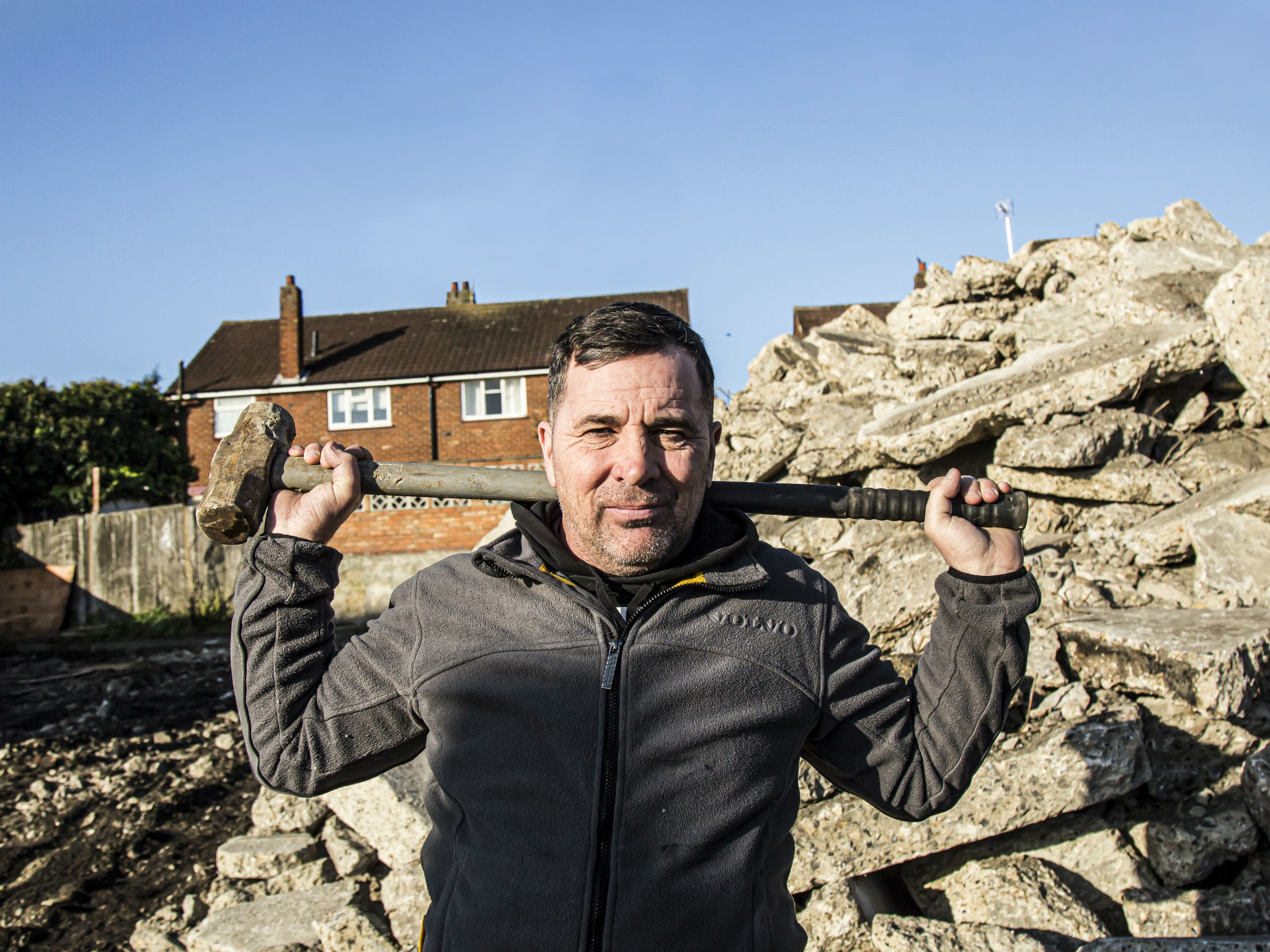 Photograph: Rob Greig
Darren Son, 50, smashes stuff up for Associated Demolition Services
'Twenty years ago, guys doing my sort of work would be down the pub at lunchtime, but it's not like that any more because of health and safety regulations. Demolition is a very physical job, so do you have to be fit. But anyone, man or woman, can do it. You just need to be precise and hardworking. People are often surprised to hear that I have a pomeranian puppy who I love to cuddle. And, that at home I do most of the housework – hoovering is my favourite.'
'My favourite thing to do is watch Disney films'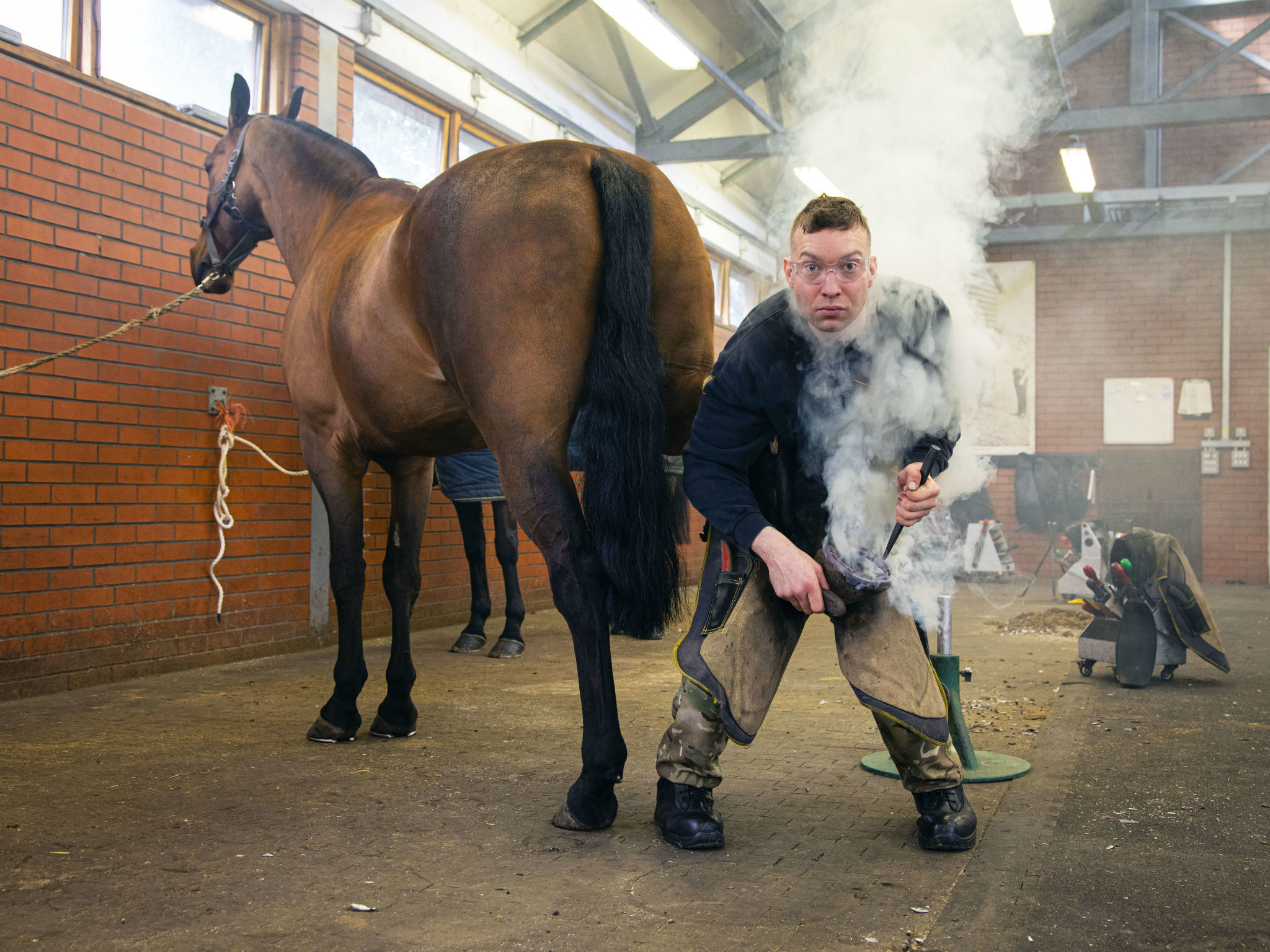 Photograph: Andy Parsons
Daniel Martin, 34, works as a farrier at the Royal Artillery Barracks in Woolwich
'Often people are surprised by how caring I can be. People tend to think blacksmiths are rough and short-tempered. But to work with horses you have to be patient, otherwise they might kick you or try to gallop off. I understand why the animals might be frightened: I am walking over to them with a bit of burning-hot steel. I gain their trust by acting in a way that is firm but kind. You also need to be strong because a lot of these animals will rest their whole body weight on your back. People are surprised by how much of a family man I am. My favourite thing to do is watch Disney films with my kids.'
'I bake a mean victoria sponge'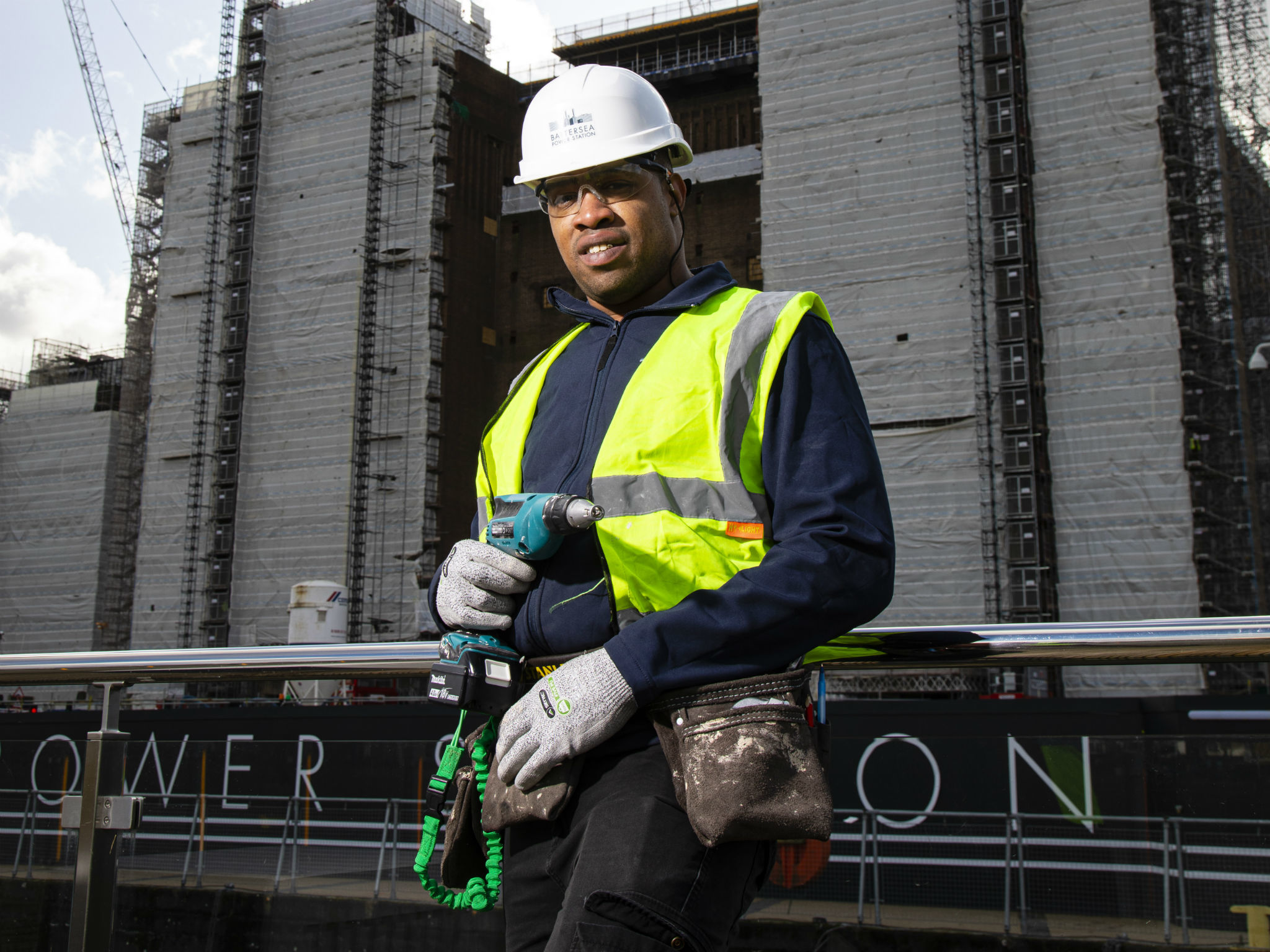 Photograph: Andy Parsons
Keilnan Dias, 32, is a construction worker at Battersea Power Station
'I like my job because every day is different. I might be operating a cherry picker or I could be mixing cement, lifting heavy plasterboard or building brick walls. When I'm eating lunch, me and my workmates always puff our chests out when we see other teams to show off. But being masculine doesn't mean you have to be tough all the time. I bake a mean victoria sponge and my favourite film is "Titanic", particularly the iconic scene when Rose and Jack are standing at the front of the ship with "My Heart Will Go On" playing in the background. And I have to tell my mum that I love her every time I speak to her. I could be in front of all my friends but I just have to do it.'
'I sew my own clothes'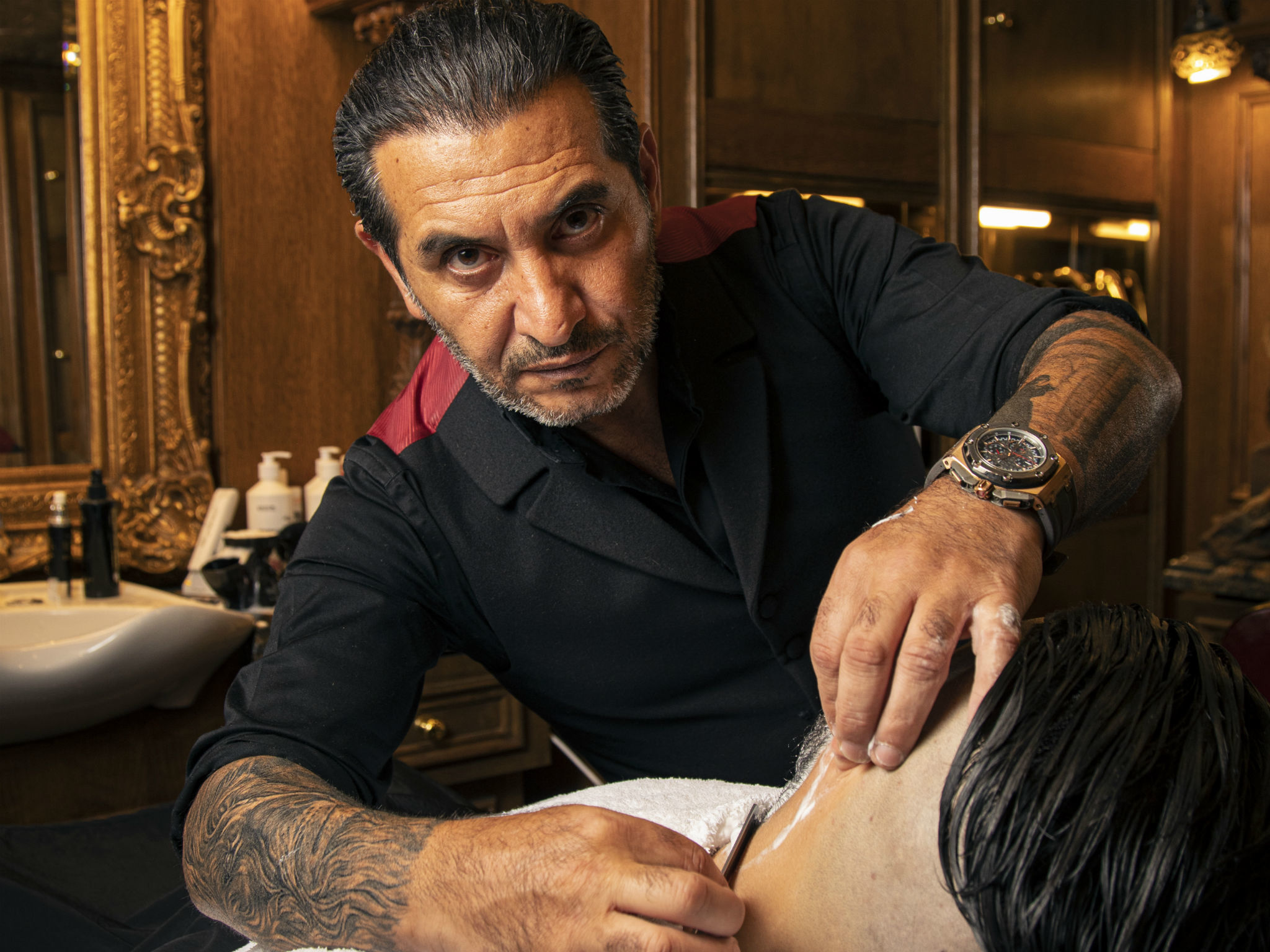 Photograph: Andy Parsons
Hak Tevfik, 50, wields cutthroat razors at barbershop Haks Oscar
'I come from five generations of barbers and was born on top of my father's shop, so I have seen how barbershops have changed over the years. In the '70s customers would browse Playboy magazines and there were always free condoms. The barber would pass you one and say "Something for the weekend, sir?" Today, barbershops are still man caves. When they're leaning back in the chair getting pampered, I find that men often feel more comfortable opening up about themselves. I'm most comfortable when I'm in the kitchen and I have a huge passion for cooking. I am also really into clothes. Sometimes I design my own suits. As fashions change, I alter my own clothes – I spend a lot of time stitching.'
'I steal my wife's leggings'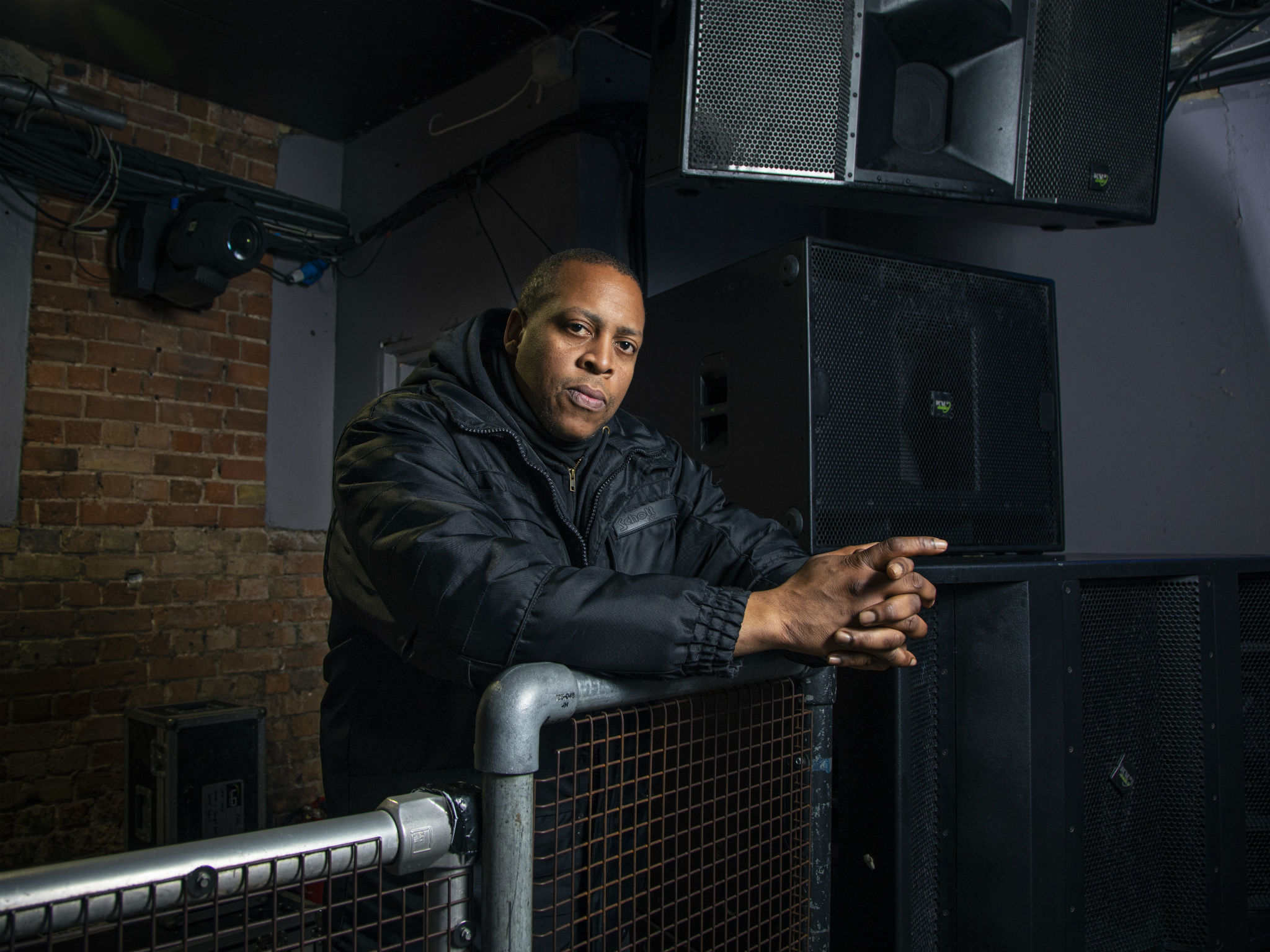 Photograph: Andy Parsons
Bouncer Marc, 42, weeds out the bad guys at Egg London
'My work means I have to confront a lot of difficult situations. In the past I've had to wrestle weapons out of people's hands. I spend long periods of time out in the cold and the rain. One time, after I refused entry to this man, he tried to drive his car into the entrance of the club. If the security team didn't have such quick reactions, there could have been fatalities. People often have negative preconceptions about bouncers: "You must be a bully", "I bet you're on a power trip." But I'm a softie at heart. When the temperature is close to freezing, I steal my wife's leggings and wear them to work; she gets annoyed at me for stretching them.'
Missing Time Out magazine?
You can still read our latest issue from the comfort of your couch
Read online
Check out the Barbican's Masculinities programme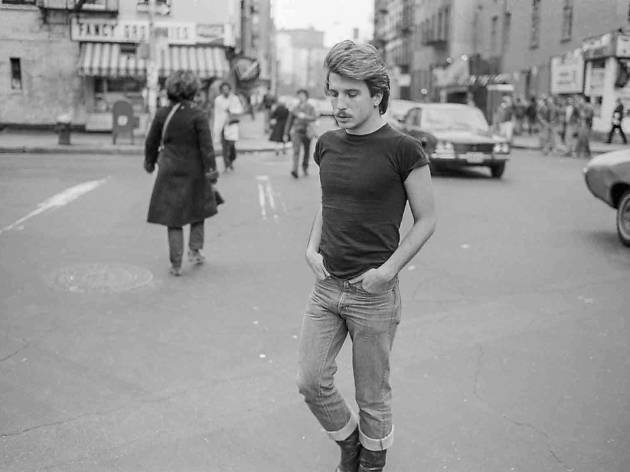 Sunil Gupta 'Untitled 22' from the series 'Christopher Street' (1976) Image courtesy of the artist and Hales Gallery. © Sunil Gupta. All Rights Reserved, DACS 2019
From 'fragile' to 'toxic' and everything in between, 'masculinity' is a bit of a fraught topic. The Barbican gives it a thorough re-evaluation with this major exhibition of film and photography looking at what the term has meant to different people from the 1960s until today, and how these documentary and artistic practices have actually played a part in shaping the popular understanding of it. There'll be a whopping 300 works by 50 artists on display, including several by a new generation of artists just starting to make waves.