The ten best London salons for Afro hair
Treat your tresses at one of Time Out's selection of the best Afro salons the city has to offer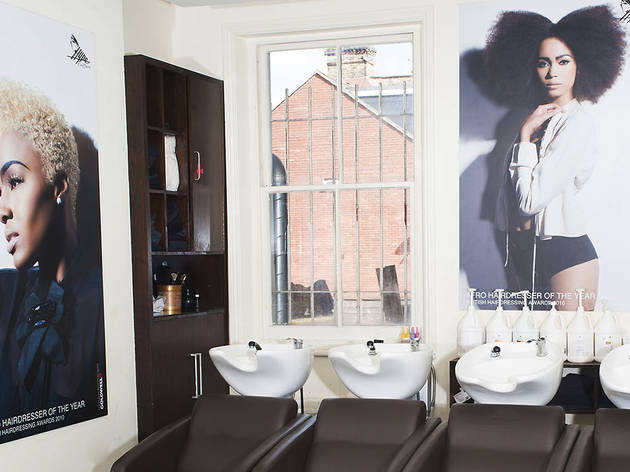 With a plethora of options, Afro hairstyling and maintenance offers up a world of possibilities. Twistouts, silk press, locs, weaves, braids… Whatever you want, there's a salon to tend to your mane, but how to trim down the capital's wealth of options? You don't have to! We've done the legwork and picked ten of the best Afro salons in London.
RECOMMENDED: London's best nail bars
London's best salons for Afro hair
Indulge in some retail therapy
We've managed to whittle the list of thousands down to the 100 best shops in London. There's something to please every taste and budget, including a selection of the best department stores, quaint little boutiques, cavernous thrift stores, chic homeware outlets and designer fashion shops.
Read more
Sponsored listing
Huckle the Barber
You don't always get what you pay for with a haircut. Oftentimes a pseudo-sexual head massage and the dubious whiff of heritage are enough to double the price of a snip. So, at Huckle, a no-nonsense barbershop that still charges £35 an appointment, you'd expect the service to be damn good. Luckily, it is. Chris Ward, my barber, and the shop's owner, pays attention to the twist of my crown, styles a trendy sweep across my forehead (we are in the middle of Shoreditch after all) and even shaves off my neck fluff during a 45-minute appointment. The in-trim entertainment is limited to zeigeist-y dream-pop on the stereo, Chris's easy conversation and some locally brewed Howling Hops craft beer, or a glass of Balvenie whisky. The barbershop is located on the site of the recently departed Murdock, and most of the staff have migrated from there. But this is a very different beard-trimming beast. With butchershop-white tiles and swanky but austere Belmont chairs the design avoids the old-fangled clutter of other premium barbers. The attitude at Huckle is that men are grown-up enough to care about grooming without having to pretend to be in 'Mad Men'. 'Guys don't particularly like getting their hair cut,' admits Chris. But in this case, they had us at Howling Hops.
Venue says: "No gimmicks, independent male grooming of the highest quality with no pretence. Two shops to choose from: Shoreditch and Holborn."