Heads up! We're working hard to be accurate – but these are unusual times, so please always check before heading out.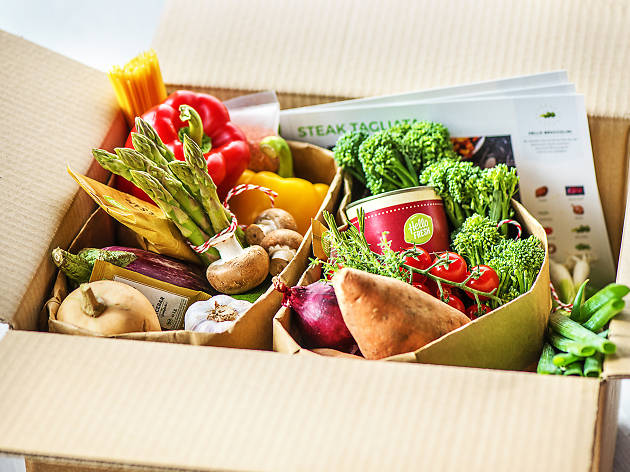 Ditch your routine dinners with this HelloFresh discount
Hungry? HelloFresh has got your back – and your food
Let's be honest: after hours of staring blankly at your work computer and schlepping around on sticky public transport (commuters, we feel you) it's all too easy to slip into boring food habits. And whether that's beans-on-toast, microwaved bolognese or takeaway pizza, we think your belly deserves a break.
Enter recipe-box heroes HelloFresh, who deliver ready-to-cook meals straight to your door – like a glowing beacon of epicurean delight. And while you've probably heard an ad or two about HelloFresh (especially if you're addicted to podcasts...) here's the lowdown: all you need to do is pick out your meals and all the fresh, pre-portioned ingredients (plus super simple step-by-step recipe cards) will be delivered to your door, ready for you to cook up a culinary storm.
Apparently, the 'sense of delicious achievement' you feel having prepped and produced a perfect meal with HelloFresh is called a 'HelloFresh Moment'. And while a Time Out moment is more like winging your way into a secret club with your tipsy pal, we do agree that HelloFresh makes playing chef way easier (and more fun, too). So you can stop searching for that monk-blessed Himalayan yak cheese that your trendy cookbook calls for.
Ready to throw-down in the kitchen? Well now you can get 50 percent off your first two HelloFresh recipe-boxes. Sound tasty? Grab it here. Yep – go ahead and eat your heart out.