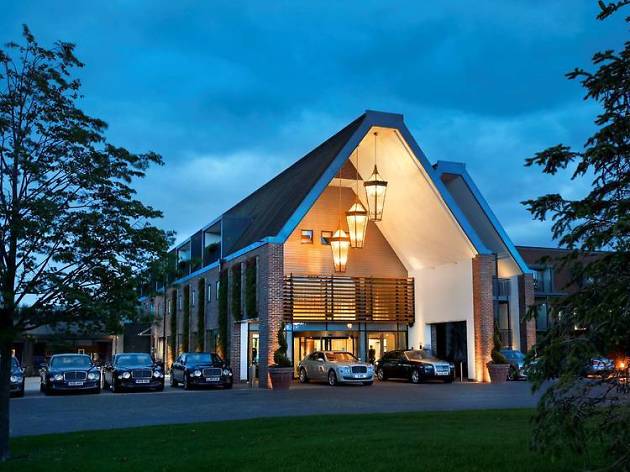 Five great Hilton hotels in London you should check out
We've checked out Hilton's finest and want to tell you all about these five great London hotels
Whether you're planning a cheeky weekend break in the city or a month-long summer extravaganza, when it comes to your holiday, the hotel matters. In fact, it's the one part of your trip where sudden surprises aren't all that welcome. And that's where Hilton is super handy. It's famous the world over as a name that promises a luxury stay with a wealth of great facilities, including spas, gyms and bespoke cocktail lounges – oh, and there are those damn fine breakfasts, too.
There's a great range of hotels on offer – and plenty of them. Did you know there are actually 44 Hilton hotels in London? All with their own charms and characteristics. We've rounded-up five of our favourites, just to give you a little reminder what this brand does so well.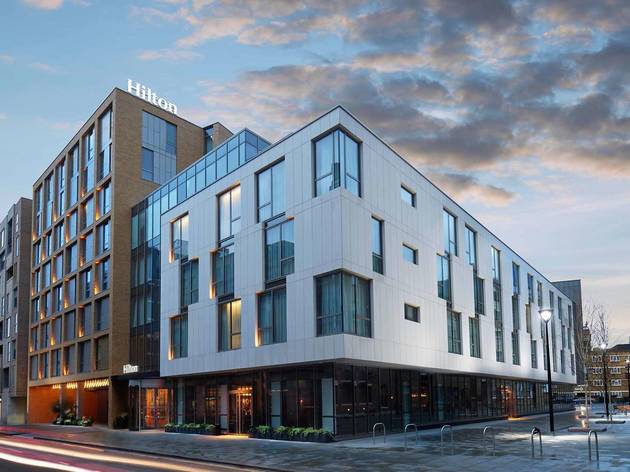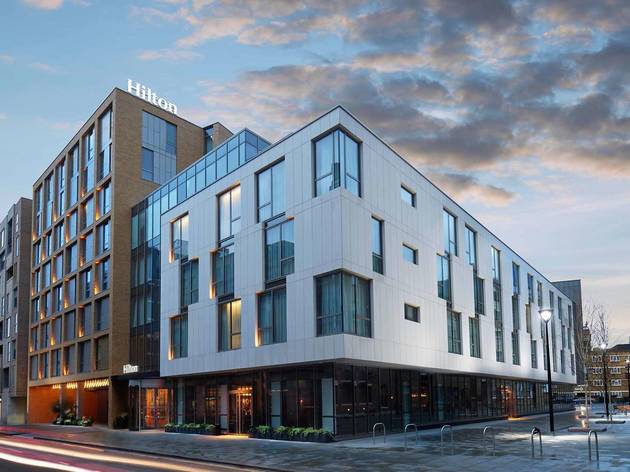 If your ideal city break consists of mooching around a world-class art gallery followed by a bite at a hip eatery, then Hilton London Bankside is the hotel for you. Located a stone's throw from Tate Modern, Shakespeare's Globe and Borough Market, visitors to this sleek, design-led hotel are spoilt for cultural choice.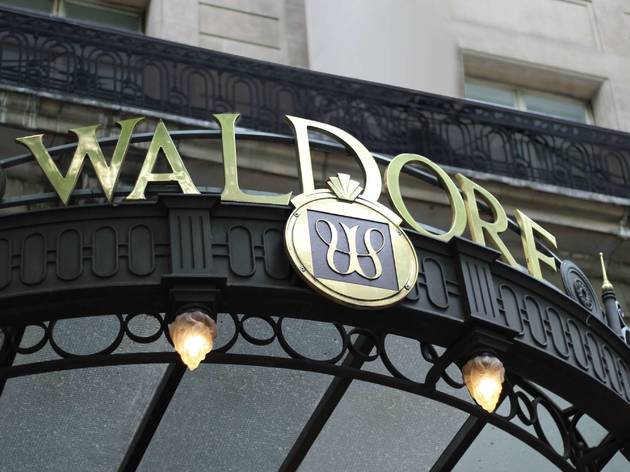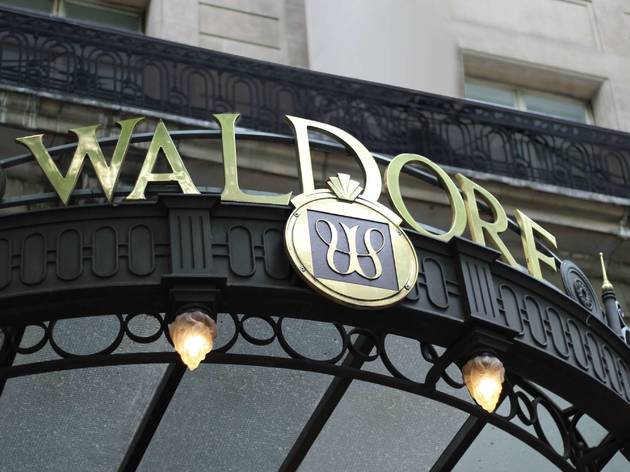 The Waldorf Hilton London
Confession: we're a bit in love with the Waldorf Hilton. Edwardian glamour meets contemporary comforts in this iconic hotel a short stroll from the Royal Opera House, Covent Garden piazza and all the entertainments of the West End. Pull on a vintage frock and sip cocktails in Good Godfrey's Bar and Lounge.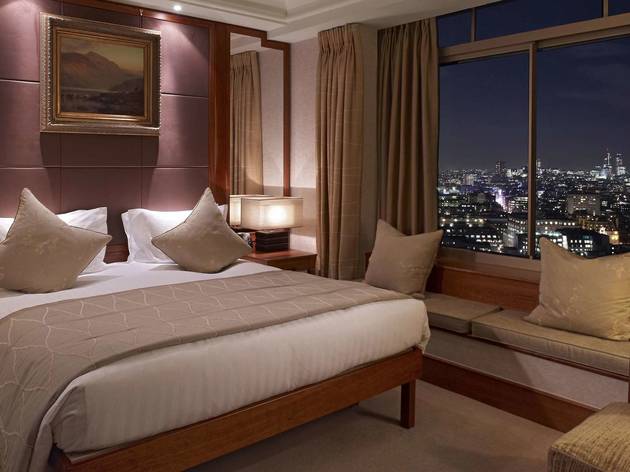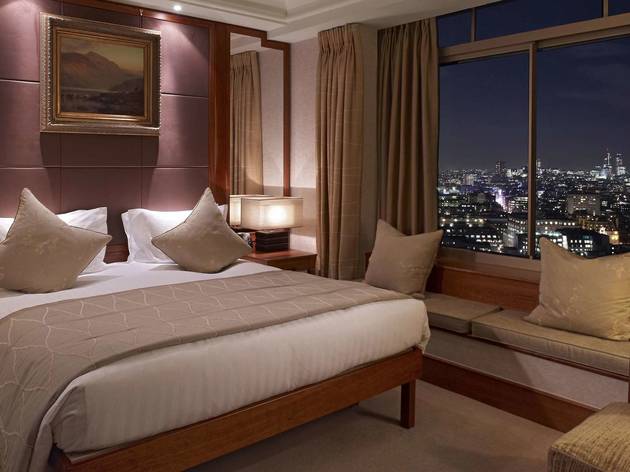 London Hilton on Park Lane
The first Hilton hotel to open in Britain, the Hilton on Park Lane remains the go-to destination for Mayfair opulence. Stay here and you'll find yourself close to London's top restaurants, tourist attractions and shops. But make sure you reserve an evening for dining at the Michelin-starred Galvin at Windows for 360-degree views of London.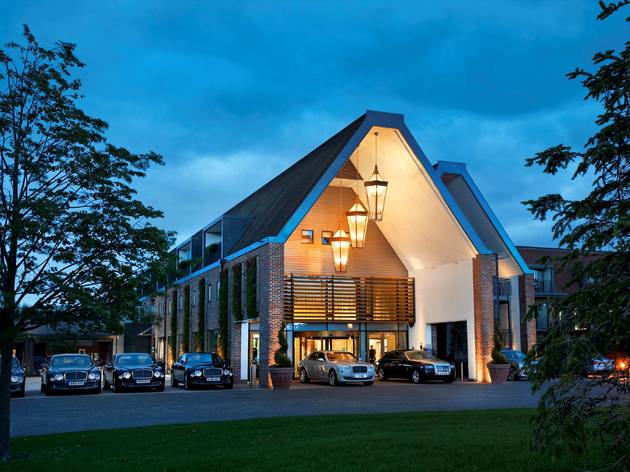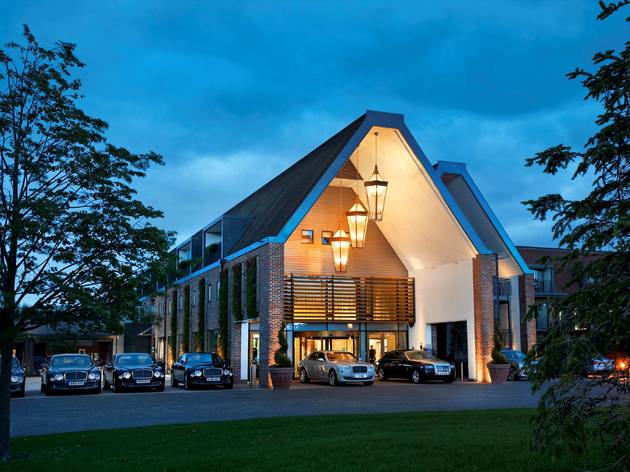 There are a host of Hilton hotels right in the centre of London, but venture slightly further and you'll discover this sumptuous retreat on the edge of the 200-acre Syon Park. Just seven miles from the City and three from Twickenham, it offers all the charms of a countryside escape with the convenience of being on the London transport network. Bliss.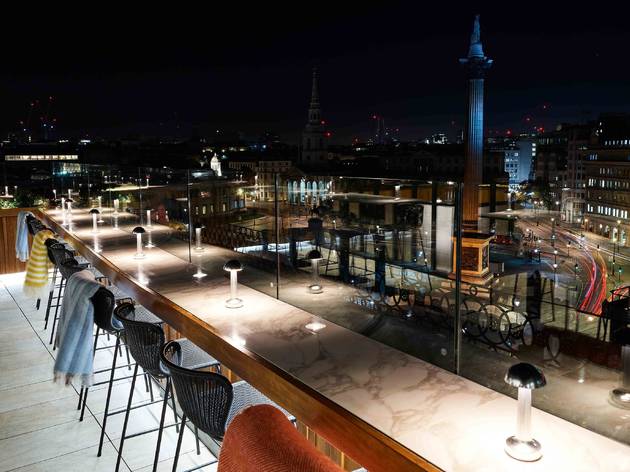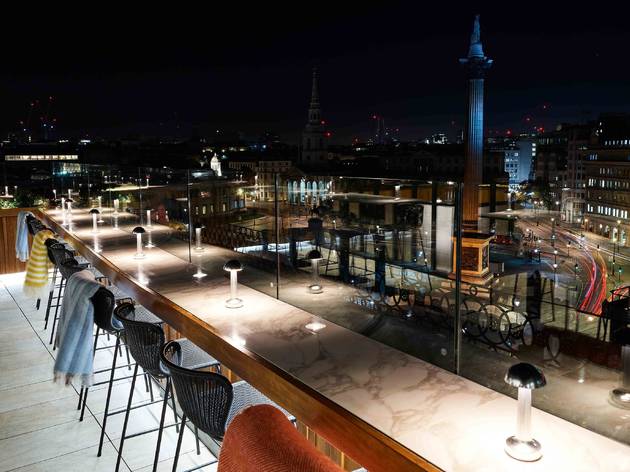 Part of the Hilton's Curio Collection, this quirky and quintessentially British hotel offers rooftop views across Trafalgar Square. Witty and bold interior designs create a unique personality that'll leave you swooning, making late night drinks in the dark and decadent Biblio Lounge a must. Don't blame us if you never want to check out.