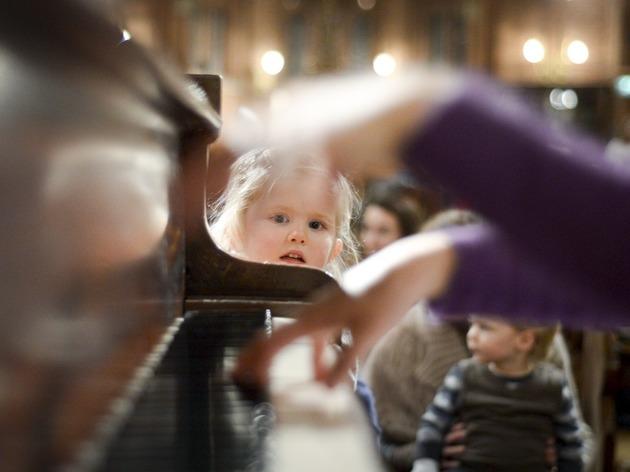 A relaxed concert series for babies and toddlers, during which a classical musician plays themed pieces on their chosen instrument (short extracts keep the attention of the littlest audience members), and no-one will bat an eyelid if tots crawl up to the piano or bop along in the aisles. There's Monmouth coffee and biscuits to set you up for the performances, which finish off with sing-along nursery rhymes. Concerts take place in numerous venues across London including Covent Garden, Borough, Highbury and Victoria Park; see the event website for details.
Rating Breakdown
5 star:

0

4 star:

0

3 star:

1

2 star:

1

1 star:

1
Terrible and boring! We took our little one to the Christmas concert in Muswell Hill and didn't like it. Not only it wasn't Bach songs so you don't get what you went there for in the first place but we got random Christmas songs from around the world and some carols. Really boring lots of people left half way and I also didn't appreciate a lady going around asking people to keep quiet and listen to the music. Erm excuse me I pay you to entertain me if you fail is not my fault. Use your money for something better.
I only attended one event but I found the 12 pound entry fee quite steep for just 40 minutes of music. The rest of the hour was filled with a nursery rhymes sing-along, which is not what we went for. Also, it's a shame they charge for people to download photos from the events (2 pounds per photo). There are more affordable (and less pretentious in my opinion) music activities for kids in London.