Heads up! We're working hard to be accurate – but these are unusual times, so please always check before heading out.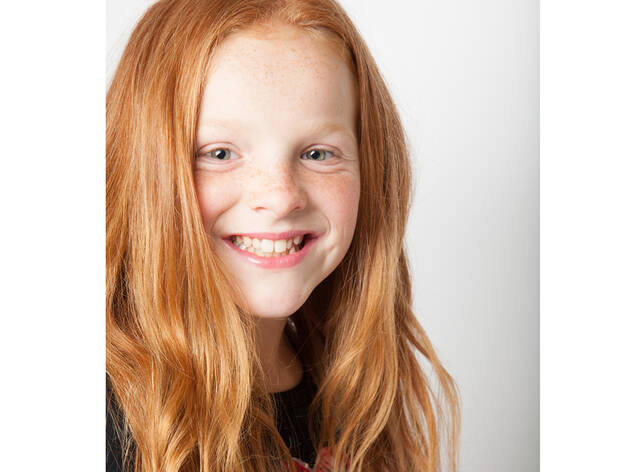 1/3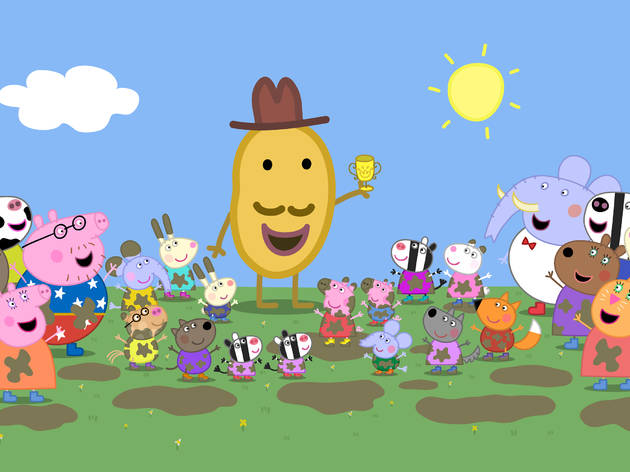 2/3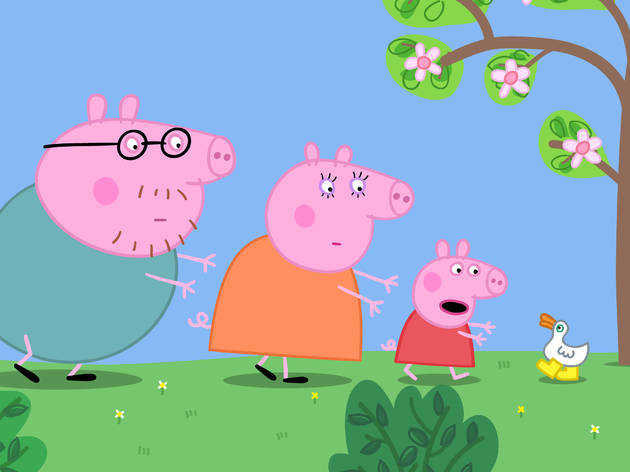 3/3
Interview with the voice of Peppa Pig, Harley Bird
'Peppa Pig' hogs the limelight at the cinema this February half-term
What was the UK's most searched for TV show in 2014? Not 'Game of Thrones' or 'Eastenders', but 'Peppa Pig', a five-minute cartoon aimed at preschoolers. If you have had toddlers in the house in the last ten years, you will in all likelihood be familiar with the show.
Essentially a family sitcom for toddlers, it shuns the factory-churned-out, soulless 3D in a lot of today's cartoons and is served up in short slices of appealing 2D (each episode takes two weeks to animate). It is screened in 180 territories, has been translated into 40 languages and makes $650 million in worldwide product sales a year - not too shabby for a homegrown animation that's made in a studio cheekily named The Elf Factory.
This February the Pig family graces the big screen for the first time. Kids can watch a new 15-minute special, 'The Golden Boots', plus reruns of classic episodes.
Harley Bird has been the voice of Peppa since 2009, and won the Bafta Children's Performer award in 2011 for her voice work on the show, becoming the youngest ever Bafta winner at age nine. Now a teenager ('I turned 13 a month and two days ago'), the effervescent young star says that she has 'always been called a drama queen from a very young age.'
How many episodes have you been doing Peppa's voice for?
A lot! About 150, maybe a bit more.
How did you come up with the voice?
I think I just sounded like a pig when I auditioned! It was just my natural voice and since I've got older I've had to put it on a bit. It's really easy.
When you were younger you said that you couldn't do Peppa Pig's snort, can you do it now?
Still no – I've got the pig sound in my voice but I couldn't do the snort. (Co-creator Neville Astley supplies the snorts.)
Why do you think kids love Peppa so much?
Because she's cheeky. She's a really really funny character and she's just quite quite child-like, like you can relate to her.
Do you think you're similar to Peppa in any way?
Yes I think I'm very very similar to Peppa, we look very similar – I'm only joking I don't really look like Peppa.
Now that you're a bit older, does the show seem a bit different to you? Do you get the jokes that some of the younger children might not get?
No! I still feel the same so even if I'm not four I still think I've got the mind of a four-year-old.
On your Twitter feed you have a picture of two real pigs, are they your pet pigs?
Yes, they are my pet pigs called Peppa and George and they are the coolest pets even though they ate my welly boots whilst I was still wearing them. They're good though, they're so sweet. They're two years old and they're massive.
Is your room a pigsty?
You see, I would like a pocket pig so if I got one of them then it would be a pigsty. Even though I do love my big pigs, I think little pigs are so cute.
The catchy, silly songs are a big part of the show. Can you remember any of them?
All of them!
Do you have any favourites?
I like 'Big Balloon', that's my ultimate favourite. And 'The Bing Bong Song'. I think they're really funny. Would you like me to sing 'Big Balloon' for you? [Launches into a charming and note-perfect rendition of the tune.]
Can you reveal anything about the PP cinema experience?
It's a bit of surprise but I can just say it's very funny, I think it's one of my favourite episodes of Peppa.
Any other favourites?
My most favourite episode is when Peppa is learning to whistle. Throughout the episode she couldn't whistle so I could relate to it and it was very funny.
What's it like having your voice on all the Peppa toys?
It's really really funny. Whenever I go into the shops I go to the Peppa Pig aisle and press all of the buttons all down the aisle. It's really fun listening to them.