Pride and joy: leading LGBT+ activists tell us why love wins
More than ever, this year's Pride is about people. We met the dancers, activists and drag queens who are there to share the love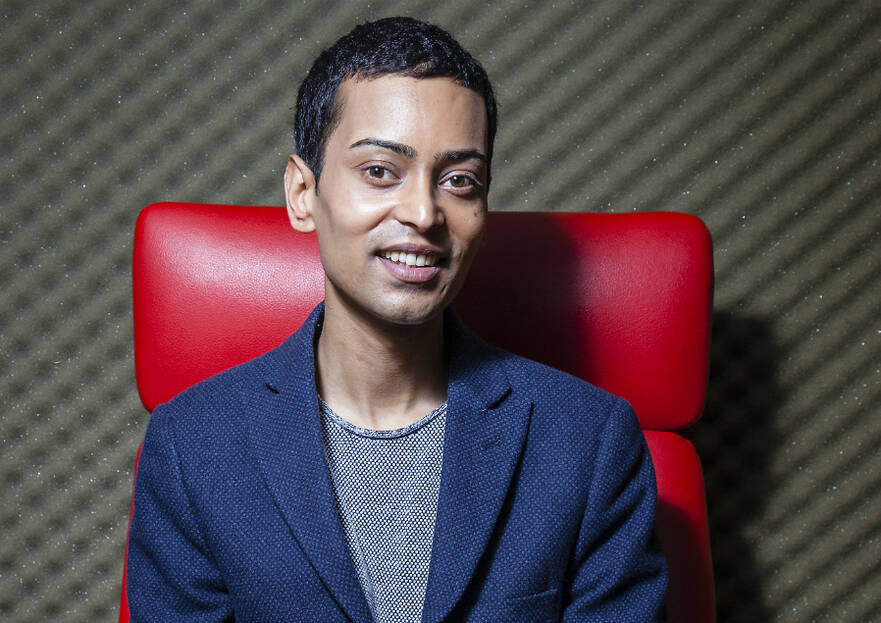 Asif Quraishi
Britain's first Muslim drag queen
Tell me about your drag persona, Asifa Lahore.
'She's a bombshell and mixes her Muslim culture with her British upbringing. She pokes fun at being LGBT, she pokes fun at being Muslim. When I first went on stage in a burkha and did a parody song, half the audience were laughing at the jokes and the other half were like: Should we be laughing at this?'
You grew up in a conservative Muslim family. Was it difficult to come out?
'I waited until I was 23. My parents took me to the GP at first, who told them it was something they had to accept. The options I was given were be celibate or marry a woman. I ended up getting engaged to my cousin in Pakistan to get them off my back.'
Do you worry about Islamophobia, especially after Orlando?
'It's scary and there is Islamophobia within the LGBT community. I have a lesbian friend who wears a hijab and whenever she goes to LGBT spaces wearing it, she gets comments about why she's there because it's just assumed she's heterosexual.'
Has there been a moment in your life that's proved that 'love wins'?
'Last year I won a Pride Award and my mum – who's never come to any major events where she's seen me perform – came to the ceremony and witnessed me receive this award in full drag. She's my hero.'
See Asifa Lahore at Pride in Trafalgar Square and in the Pride Parade.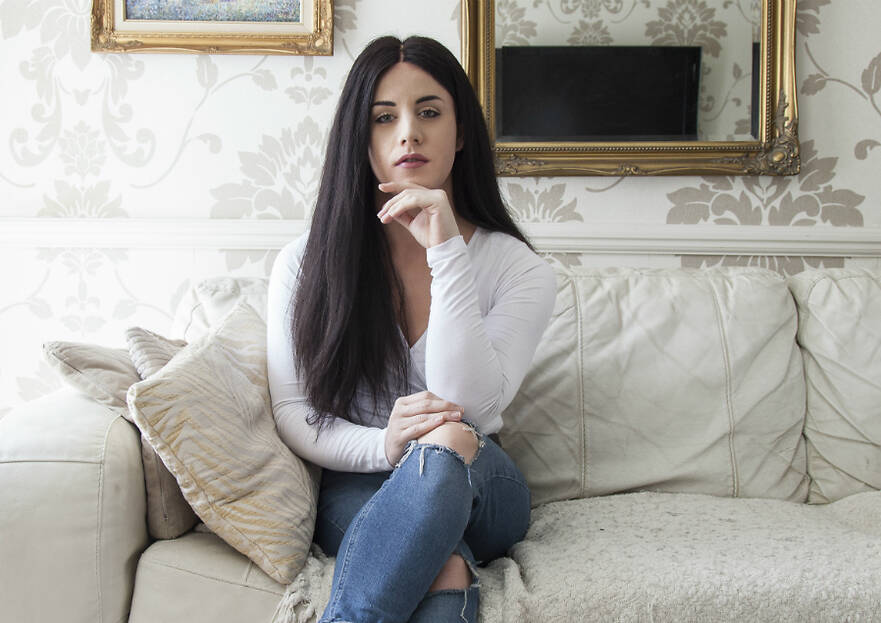 Charlie Craggs
Trans rights activist and founder of Nail Transphobia
Can you remember your first Pride?
'I went to Pride by mistake. My mum and I were shopping for my confirmation outfit – which is so ironic, like "Catholics at gay Pride" – and we got stuck in the middle of it. It was so loud and scary, but I just remember feeling like: These are my people.'
Do you think Pride is important?
'I feel like there's been this debate over the past year about "Is Pride still relevant?" I was maybe on the side thinking we don't need Pride. It's generally a middle-class, white, cisgender, straight-acting man thing. Then Orlando happened and I realised we need Pride more than ever. I think we must turn up and be louder and prouder than ever.' Have you had a moment in your life that's made you feel 'love wins'? 'I have friends who, prior to knowing me, were openly homophobic and transphobic. Just from knowing me as a gay then trans person, they've done a total about-turn.'
How does Nail Transphobia work?
'I travel round the country with my pull-up salon. People can get their nails done for free and it gives a chance for someone who's not met a trans person to sit down with me. I use the proceeds to fund self-defence classes for trans and non-binary femmes. When you're being attacked in the street there's not time to be like: "Do you want a top coat?" '
Charlie Craggs will speak for Stonewall Youth before the Pride Parade.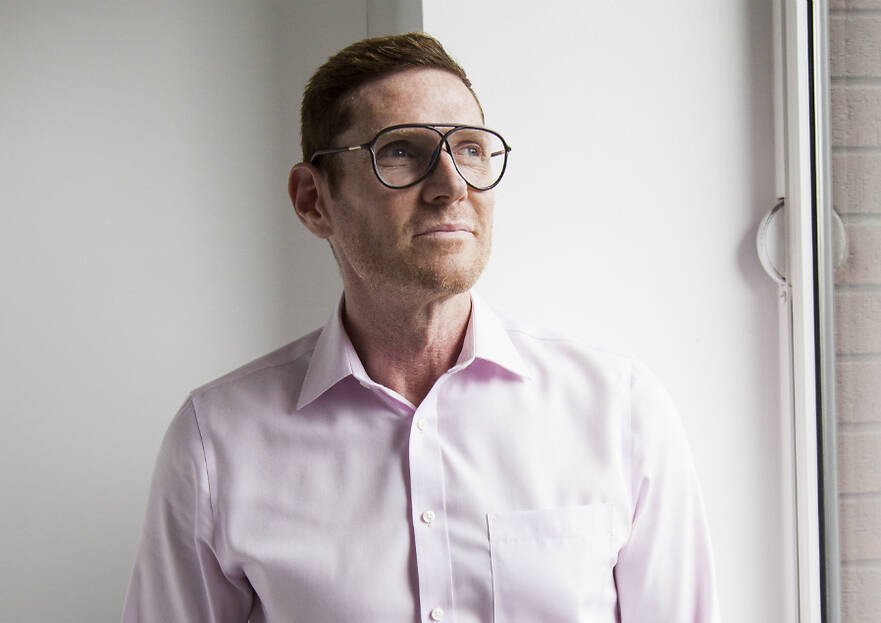 David Stuart
Chemsex advisor
Do you have a memory of Pride that sums up the experience for you?
'I had a best friend who died three days before Pride in the late '80s and I'd been diagnosed with HIV only a year or so before that. I didn't know whether I should go that year. I felt I had nothing to celebrate and that I should hide in bed. My memory is of arriving at Pride thinking: Why am I here? But the minute I was amid all the love, I realised why I was there. I realised that it wasn't dangerous to remember upsetting memories of my dead friend, it was really important. That was my most extraordinary Pride.'
Do you think Pride is still important?
'On the surface it appears there's less to fight for with equal rights, but more than 7,000 gay men come through the 56 Dean Street clinic every month, as well as lesbian, bisexual and transgender people. We see a community struggling with hook-up technology, chemsex [mephedrone, crystal meth and GHB-fuelled sex] and inabilities to form intimacies.'
Why are you going to Pride this year?
'Pride is an opportunity for the extraordinary people I work with to show solidarity with the community who share these things with us. We see upsetting things in the clinic: people who think passing out from GHB is a normal part of their weekend, people who have been assaulted when they were too high on drugs to consent… We want to go to Pride and see the other side: joy, fun, unity. It's an urgent need.'
ChemSex Support is at 56 Dean St.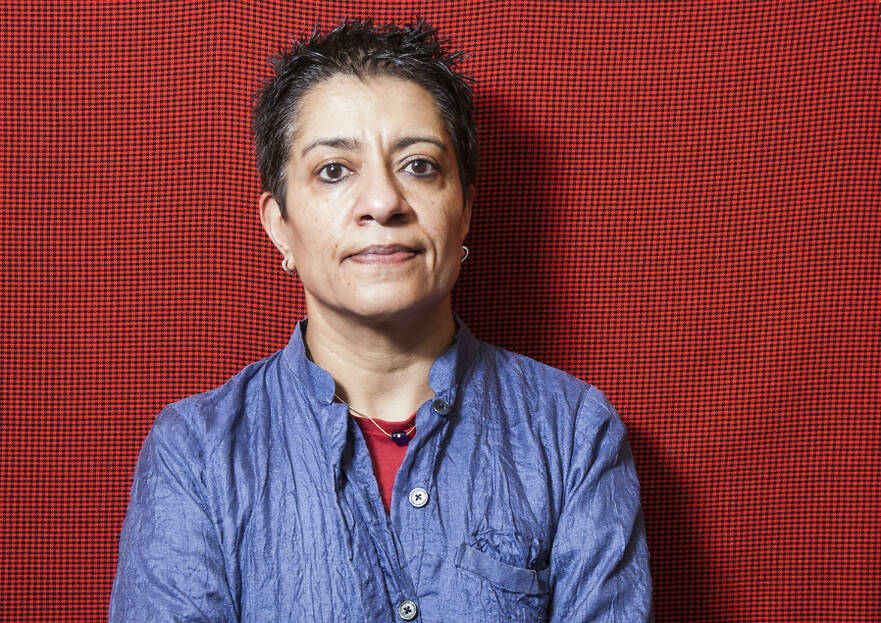 DJ Ritu
Broadcaster, DJ and founder of LGBT+ night Club Kali
Why are you going to Pride this year?
'I think Pride is a major event to go to every year. The first time I went it blew me away because I didn't feel alone any more. That experience, back in 1985, of being with 30,000 people was empowering and reassuring. It's more important than ever this year as we've had a very poignant reminder from Orlando that we need to be together as a community and be visible as a force.'
Have things got easier for London's LGBT+ community?
'At Club Kali we haven't seen much change in 21 years. Kali welcomes LGBTQ people from all backgrounds but we're predominantly frequented by South Asians. The majority experience racism or Islamophobia in the wider world but also face homophobia within their cultural communities. Most are not out to their families, and struggle with identity, self-esteem and belonging.'
Can you think of a moment that's made you think: Yes, love wins?
'After the 1999 bomb in the Admiral Duncan pub on Old Compton Street, I thought no one would want to come out to Club Kali or the other gay club nights I was running at the time. What we actually saw was a surge of people coming into those clubs. People said to me: "We're not going to let this beat us. We've spent so long just trying to come out that we can't be crushed into a corner now." '
Club Kali will be part of Urban World Pride at the Scala. Sat Jun 25, 9pm-6am.
Portraits by Andy Parsons
See what other LGBT+ voices and allies had to say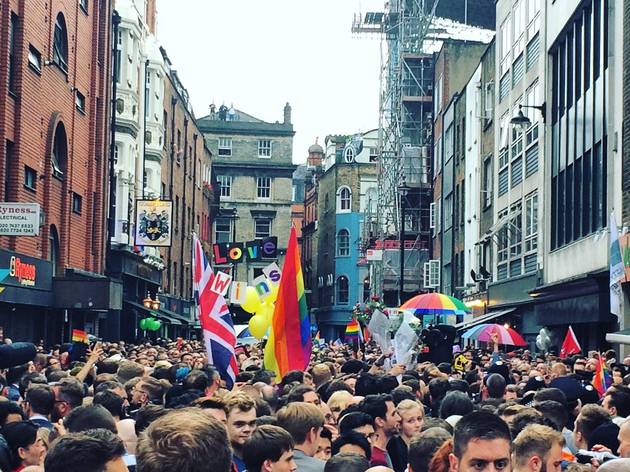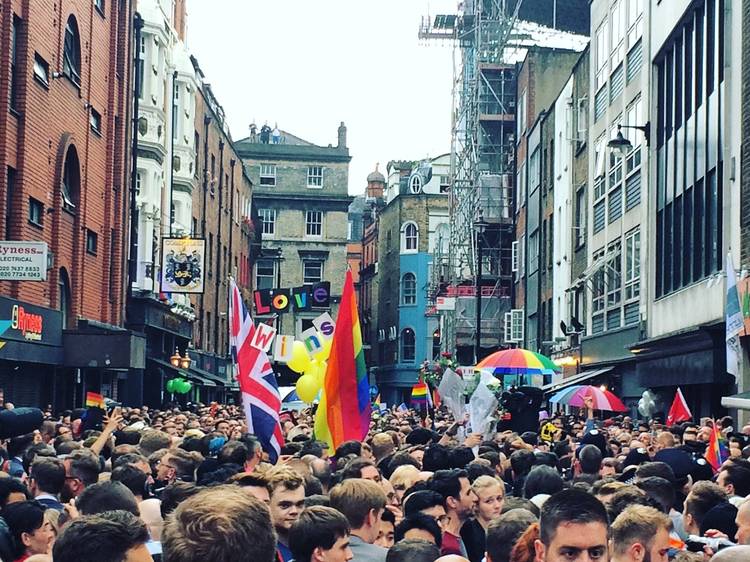 In the wake of the Orlando attacks, Sadiq Khan, Ian McKellen, Jack Monroe, Nicola Adams, Sink The Pink, Owen Jones and more tell Time Out why we all need to hit the streets for Pride 2016
Support Time Out
We see you're using an ad-blocker. Ad revenue is Time Out's main source of income. The content you're reading is made by independent, expert local journalists.
Support Time Out directly today and help us champion the people and places which make the city tick. Cheers!
Donate now