Heads up! We're working hard to be accurate – but these are unusual times, so please always check before heading out.
Top ten G-A-Y anthems
The club's founder picks his 10 favourite songs from 20 years of parties
club
's 20th birthday there's G-A-Y The Album – a compilation of club-goers' favourite dance floor destroying tunes, out now. Here, head honcho Jeremy Joseph talks us through his top ten all-time G-A-Y anthems from two decades of parties. Now the first thing to say is it's unfair to do an order – all these songs have special memories for me! This has to be in there because it's the one guarantee of a night at G-A-Y – every Saturday night, for the last 20 years, this mix gets played at 12.30 to signal one hour until showtime – it's the club anthem! You can't have a G-A-Y album or G-A-Y night without it, it's like tradition.
This is special because Madonna gave us personal approval to use it on the album – we had to go direct to her! We chose 'Hung Up' because G-A-Y is where Madonna launched her 'Confessions' album in 2005, with 'Hung Up' Number One at the time. I'd approached Madonna many times and it had never been a 'no' but had never been a 'yes' either. I joked: 'If you don't play G-A-Y now you never will'… and she came! It was a real pinnacle.
When Adele performed 'Someone Like You' at G-A-Y in 2011 it was the first time we ever managed to keep the special guest 100% secret. It was also her first performance since she'd recovered from her throat problems, and we didn't know if she'd be able to pull through or not! We had a code where if she couldn't do the encore she'd grab my hand, but she didn't. The set itself was just Adele and a piano. There was a bit of apprehension beforehand, but I think we might have broken the record for 'most backing singers' that night – the crowd almost drowned her out.
Gaga has to be on this list. There are certain artists who are extremely loyal to G-A-Y – Kylie being one, and Gaga another. Gaga launched 'Poker Face' here, and for me it's the perfect pop song. I'm one of the few people who can say she's been to my flat – after her soundcheck she came back to mine! It was me, my dogs and Gaga eating sushi and watching Saturday night TV. One time, when she played for us at Heaven, we had two queues snaking out in either direction to see her. They both circled all the way back to meet each other at Charing Cross station.
We had 1D when they first left the X Factor, when they hadn't recorded anything. They came back for 'What Makes You Beautiful'. This was a point in their career when you just knew they were going to be bigger than the 'X Factor' winner [Matt Cardle, incidentally, if anyone remembers him?]. One thing I can say – never give 1D a cake onstage to celebrate their being Number One. They don't believe in eating cake they believe in throwing it. I remember Harry slipping on a bit of cake onstage and I thought, 'If the band don't work out he can always go on "Dancing On Ice!"'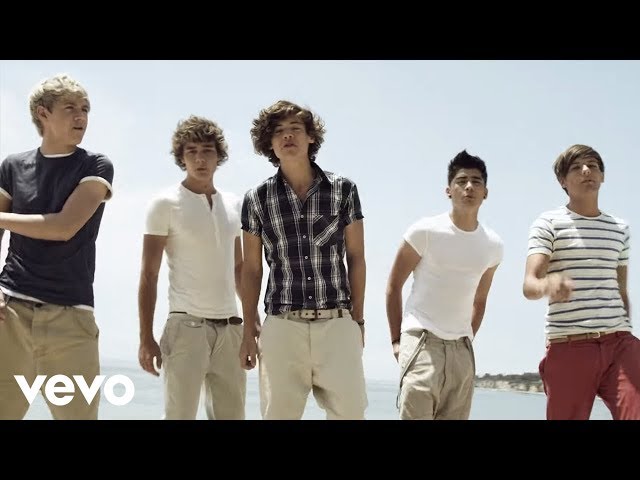 There are two reasons that Mel C and this song are in my Top 10 G-A-Y anthems. One is that the Spice Girls' first ever gig was at G-A-Y. But this song in particular is timeless. I've got so many good memories of her but my favourite isn't actually a Spice Girls memory. One time when All Saints performed, there were stories in the press that Mel Blatt wouldn't turn up, and this show would be the last ever All Saints show – plus there was a whole 'rivalry' between the two bands that the tabloids had created, which was nonsense. Mel C was backstage so I suggested she walk on instead of Mel Blatt! I introduced the "new-look" All Saints to the crowd – who were a bit shocked and dumbstruck! And then just as the first song started Mel Blatt ran onstage and pushed Mel C off – the reaction was amazing!
I've chosen tracks on this album that mean something to me. When Steps played G-A-Y, no-one knew this song, only '5,6,7,8', so they were thought of as one-hit wonders. The band came out, did '5,6,7,8' and then this track. The reaction was phenomenal. They were on the way to becoming a pop group. That felt like a turning point in a career. Sometimes you can just tell when you're watching something amazing.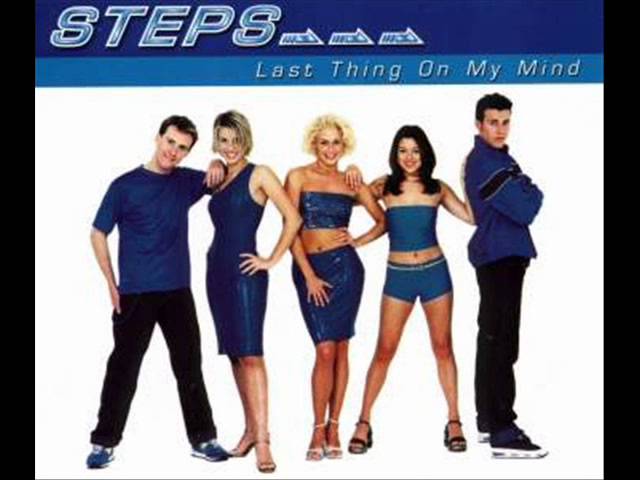 Every year at Eurovision the UK moans about how political it is, but 1996 was the only year when I think we had a point. This was a huge worldwide hit – it was even nominated for a Grammy – but then didn't do well at Eurovision. We were robbed!
'Defying Gravity' is originally from the musical '
Wicked
' and is one of my all-time favourite songs. Kerry Ellis did a version of this on an album with Brian May. I asked her if I could remix it – and then Brian May called me about it! This was about a year and a half ago. He sends a car to pick me up and takes me to his house in the middle of nowhere, with a driveway the length of Old Compton St. He's telling stories and talking about Freddie. Myself, our house DJ Craig, Brian May and his engineer sat remixing the song in his house. We were scared to make suggestions on the mix because of who he was but he took them all on board and was so helpful.
We've never had her but Dolly Parton would be my absolute dream artist for G-A-Y. It's a recognisable intro – everyone knows it and everyone cheers – I had to have it!