Live & Learn with Time Out: top photography tips
Are you an enthusiastic amateur photographer? In advance of hosting a weekend class in June, Time Out staff photographer Rob Greig has some great advice to help you sharpen up your skills
In the daily whirlwind of producing a weekly magazine, a website, a blog and mobile apps, Rob is a key member of staff here at Time Out and a very talented one at that.
He's put together his top tips here to whet your appetite, but nothing beats hands-on experience: for the first time, we're giving all you budding photographers the chance to spend the weekend learning from the man himself on our 'How to photograph Londoners' course on Sat Jun 13 and Sun Jun 14.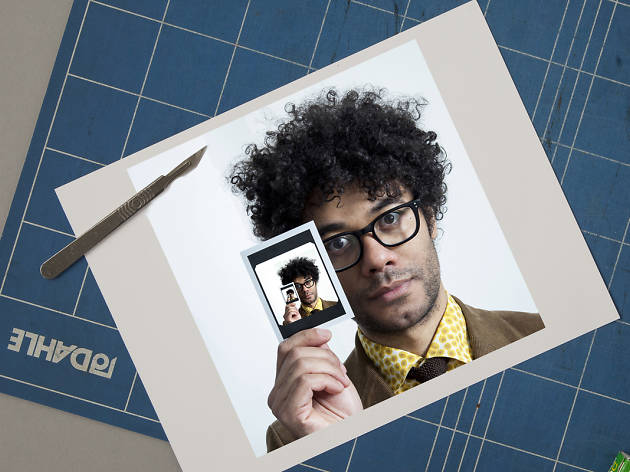 © Rob Greig/Time Out
Top tip: run your subject through an idea beforehand so they can feel a little more involved in the process

'I had been told how reticent Richard was about interviews and photoshoots, so I kept this as simple as possible. He was promoting his film, "The Double" so I told him I wanted to put a repeating image inside the polaroid to tie in with the idea of cloning or facsimile. Luckily, he agreed this would make the whole process as quick and painless as possible. He was also polite enough not to tell me if he thought it was a bit too clichéd.'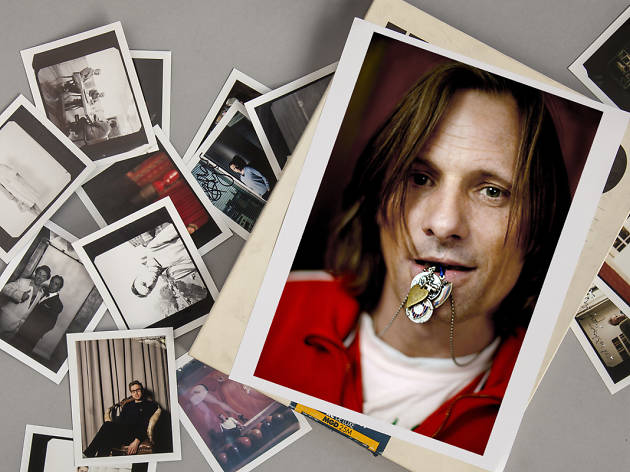 © Rob Greig/Time Out
Top tip: with a shallow depth of field, concentrate on small, intimate details

'I spent the whole shoot talking football, as Viggo was teasing us all about the failures of the England team. With this in mind, he made sure he showed off his rarely-seen medallions and his allegiance to his favourite Argentinian team.'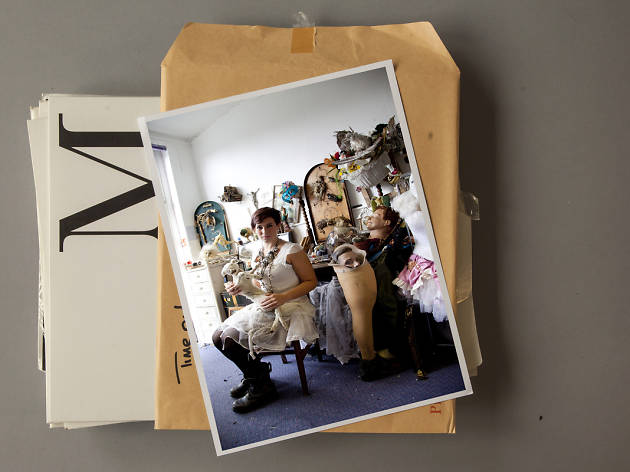 © Rob Greig/Time Out
Charlie Gates, taxidermist
Top tip: always try to find a severed head in a false limb!

'Charlie's flat doubles as her studio; the only problem I had here was to fit in as much as possible of the weird and wonderful filling every inch of the room.'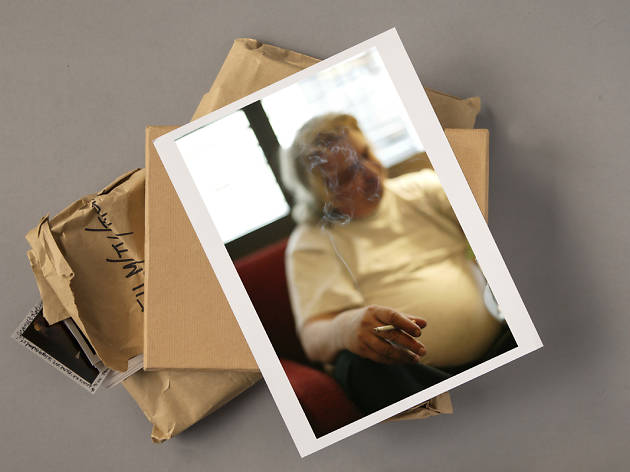 © Rob Greig/Time Out
Top tip: with a very shallow depth of field, you can easily create a sense of mystery by concentrating on smaller details

'I sat in on the interview with the singer as he discussed his battle with mental illness and he barely moved other than to light up his next cigarette. I gathered that getting him to look into the camera would be difficult at best, so I spun round to where the constant stream of smoke was conveniently gathering around his face.'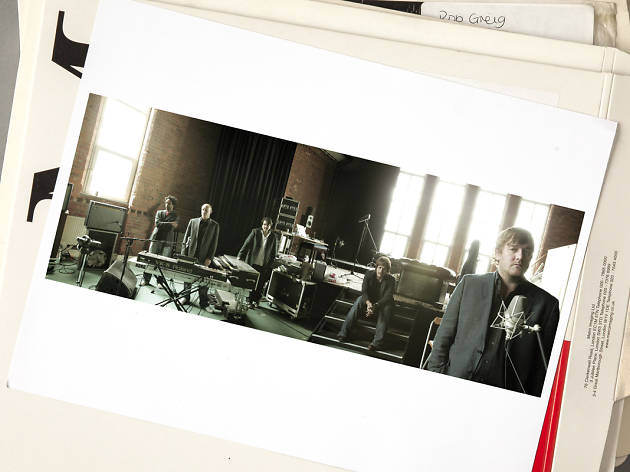 © Rob Greig/Time Out
Top tip: copy great photographs or paintings whenever possible
'This was shot in Elbow's cavernous rehearsal room, with each member set up in a corner. I thought a wide panoramic shot would convey the size of the space as well as echoing the sound they created, at the same time copying Sam Taylor-Wood's shots in her
Five Revolutionary Seconds
series.'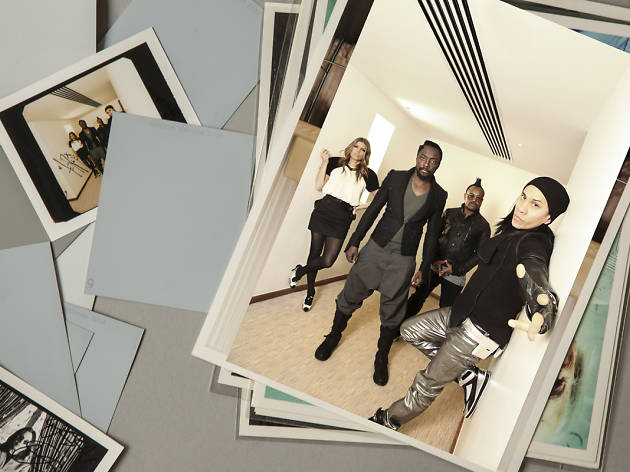 © Rob Greig/Time Out
Top tip: allow the subject to see how they fit into the composition

'It's with increasing rarity that we have any control over locations to shoot groups. With the Black Eyed Peas we found ourselves crammed into a very small double room in a fairly non-descript hotel.

'The band were on their way to an awards ceremony and it was soon apparent that we'd been squeezed into the only spare moment in their pretty hectic schedule.

'The only space I could find to shoot with any possibility of getting the four of them in one shot was this, with an ugly air-conditioning vent over their heads.

'To transform this into a feature rather than a hindrance, I whacked on a very wide lens and, after showing them the first two frames, they played beautifully into the space, giving far more dynamism to the shot than the location warranted.'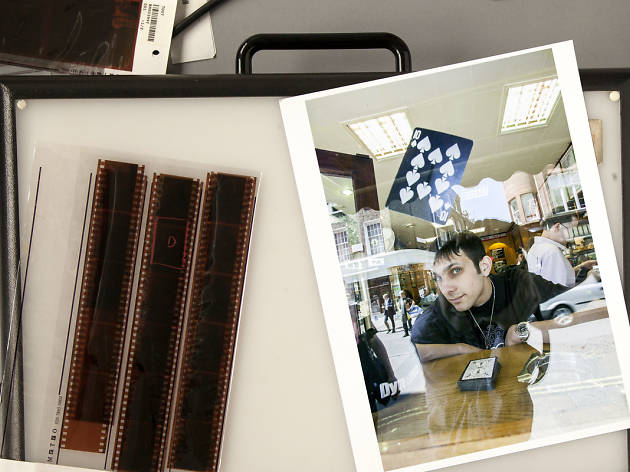 © Rob Greig/Time Out
Top tip: as long as there is a central focus, don't worry that there's 'too much' going on

'We had been shooting the magician on the streets around Soho and the final spot we chose was Bar Bruno on Wardour Street. As usual, space was an issue, so I went out to the street to shoot through a window. Initially I was avoiding the reflections with a polarising filter, but it was making the shot dull so I discarded the filter and tried to shoot with the busyness of the street behind me.'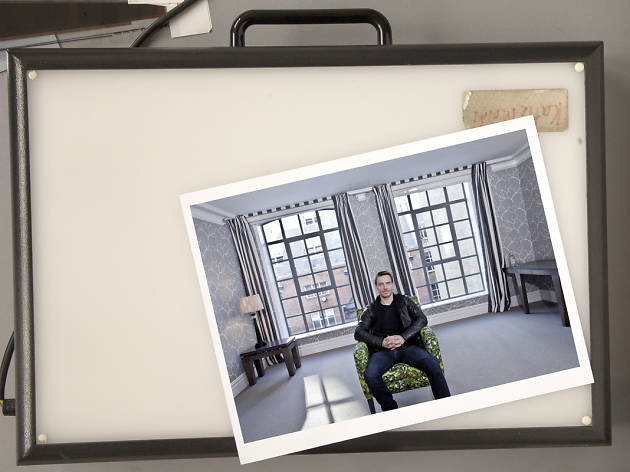 © Rob Greig/Time Out
Top tip: what is familiar to you is not boring to everyone else

'I have taken over 20 portraits in the Soho Hotel and I was finding it harder and harder to find angles, backgrounds or crops that looked unlike the Soho Hotel. Then someone pointed out that few people know what these rooms actually look like, so I thought a shot showing a room in its entirety was worth a try. Sometimes too much energy is wasted trying to make things look different or "not what they are".'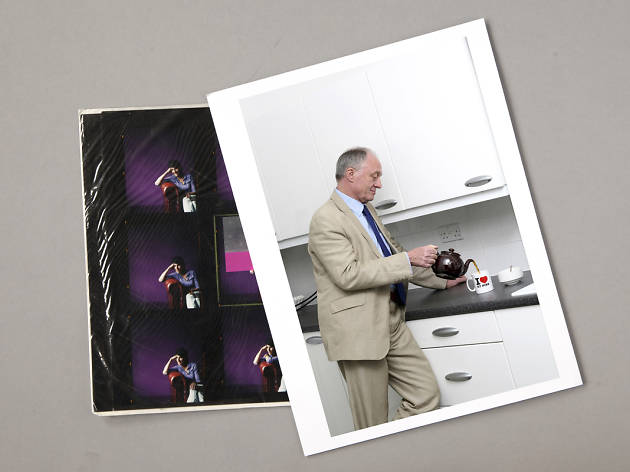 © Rob Greig/Time Out
Top tip: trust yourself to allow the mood of the shoot to colour the picture

'In the run up to the 2008 Mayoral elections, we tried to incorporate some element of colour for each picture corresponding to their party. We shot Ken in the canteen of the campaign headquarters… the heart on the mug was practically the only item with red on it in the whole place. I felt it was a pretty apt prop as the one strong feeling I got from him was that he was exhausted, beaten-up by the job and resigned to defeat.'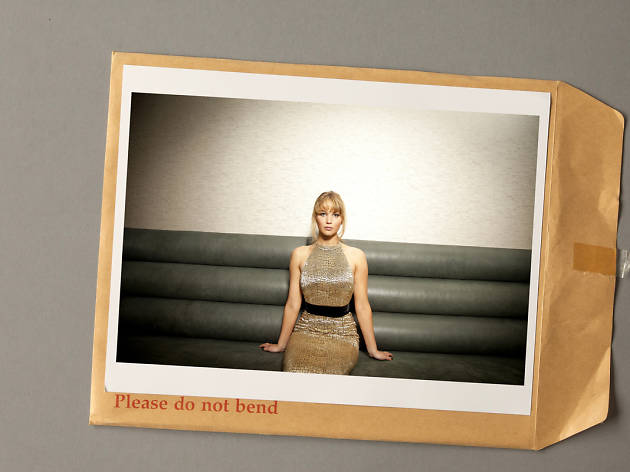 © Rob Greig/Time Out
Top tip: on occasion, make sure the lighting or composition is so simple that the only thing to think about is focusing and getting actors to look at the camera

'This shoot had been postponed twice already, then we were told that we would have just five minutes with Jennifer at the preview of "The Hunger Games" at The O2. As on many occasions, the five minutes later turned out to be three and there was no space for anything other than one main light. We sat there praying she would be wearing something that complemented this sludge green sofa. Weirdly, gold dresses on Jennifer Lawrence do look good on sludge green sofas! '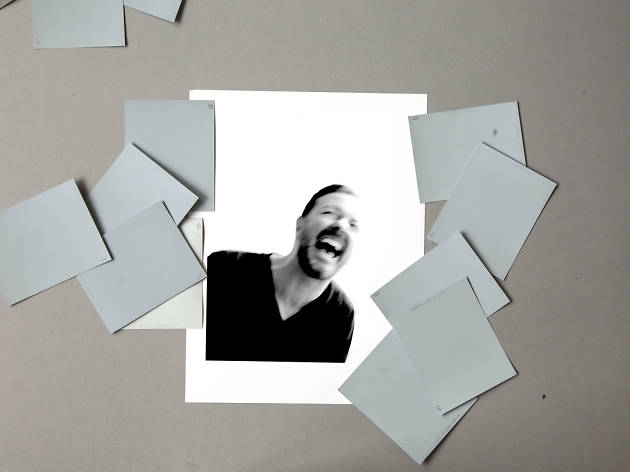 © Rob Greig/Time Out
Top tip: don't discount anything just because the exposure or focus aren't perfect… it may actually help!

'This was the third time I had photographed him. Each time I remember how he regularly explodes into his very loud laugh. Rarely as a result of anything I said, I hasten to add. This was a lucky snap as I was shooting very slowly to use the available light, rather than using flash. The original image was muddy and badly framed, but the blurring accentuates the feeling of an explosion I think; making it black and white gives it a simpler look.'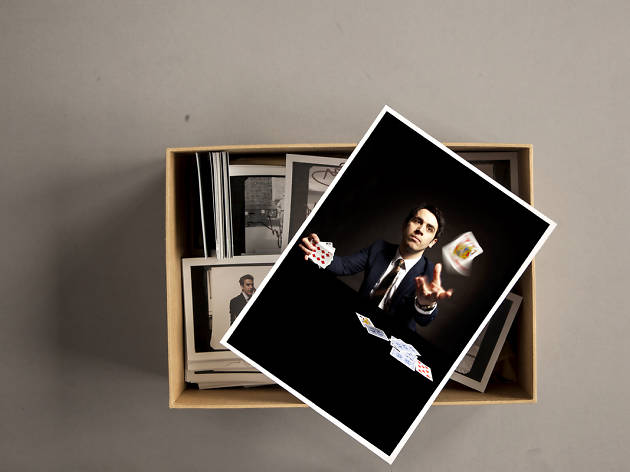 © Rob Greig/Time Out
Top tip: understand the capabilities of your light sources and play with shutter speeds to be more creative

'He was throwing cards all over the place in the studio. Every time we shot them they looked far too static with the flash. I decided to black-out the studio with one ambient spot on his hand so the flash only hit his face and gave the cards some movement.'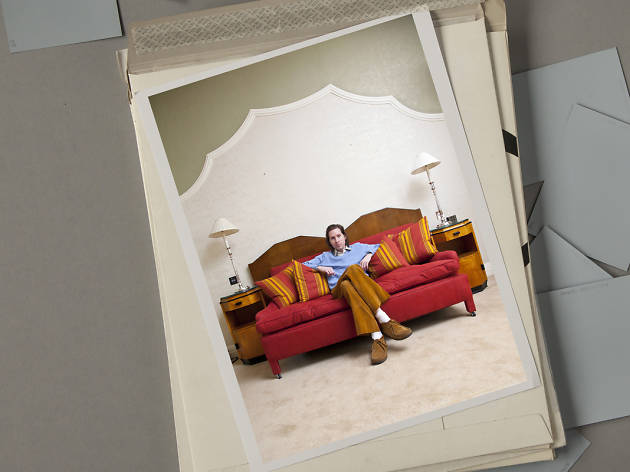 © Rob Greig/Time Out
Top tip: it's sometimes pointless to try a different approach for the sake of it. If the viewer is expecting someone to look a certain way, who is to say they're wrong?

'The poor fella must get the vast majority of photographers taking his picture in the style of his films, but this room in Claridge's looked bizarre when the bed was removed, leaving strong colours and shapes that complemented his clothes and sitting position perfectly.'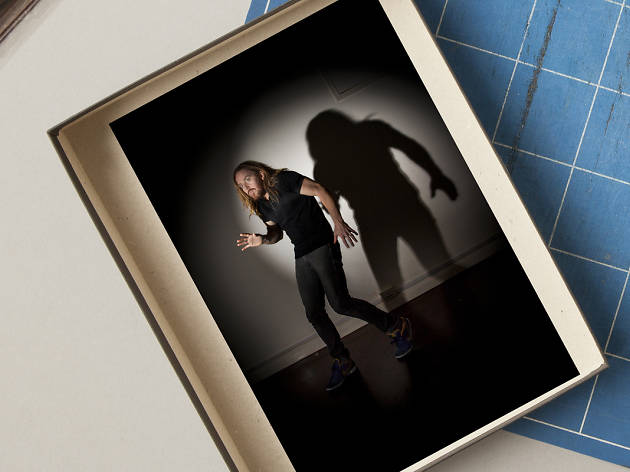 © Rob Greig/Time Out
Top tip: you rarely need to tell talented people how to do their job!

'There's always a temptation to photograph comedians doing something funny. They are rarely impressed by my jokes, so I like to leave them the chance to do as much or as little as they want to do. This shot was promoting "Storm", Tim's beat poem-turned graphic novel, so I had an idea that we could shoot him straight and then comp in a distorted shadow in the background. We started with the imposing shadow and immediately realised that we didn't need to fake anything – the shapes Tim was making created two distinctly different looks, which fitted the piece far better.'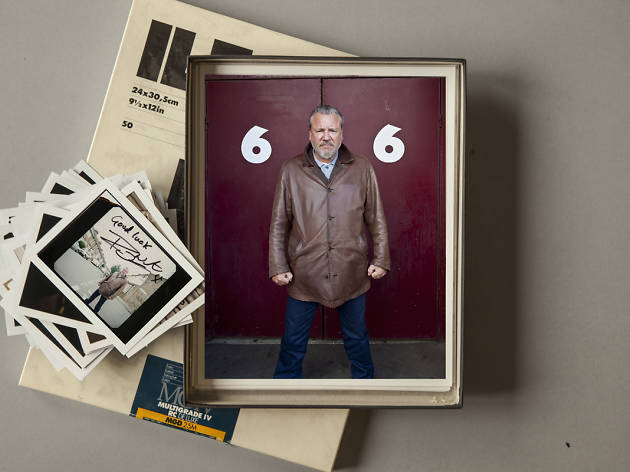 © Rob Greig/Time Out
Top tip: leave it to Ray!

'I had previously done a recce of the outside of Upton Park as I was sure the security would be tight around a Premiership football ground, even if we were shooting one of their own. As it was, Ray called the press office as soon as we took this and ten minutes later we were on the pitch with him, kissing the Championship play-off trophy.'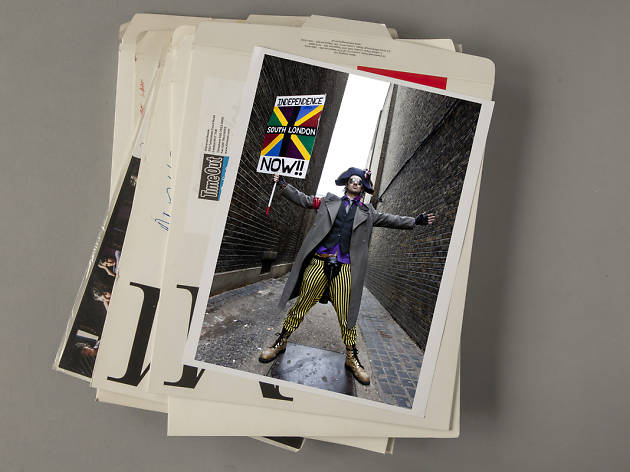 © Rob Greig/Time Out
Top tip: try a graphic approach if the subject is not so recognisable or feels uncomfortable as a model

'Even the most outrageous characters are often as nervous in front of the camera as the rest of us. Wolfgang was very anxious when we met him outside Tooting Broadway station, so we found an alleyway nearby and – using a very wide angle – echoed the design of his placard using perspective and his stance.'


Learn to photograph Londoners | Saturday June 13 and Sunday June 14 2015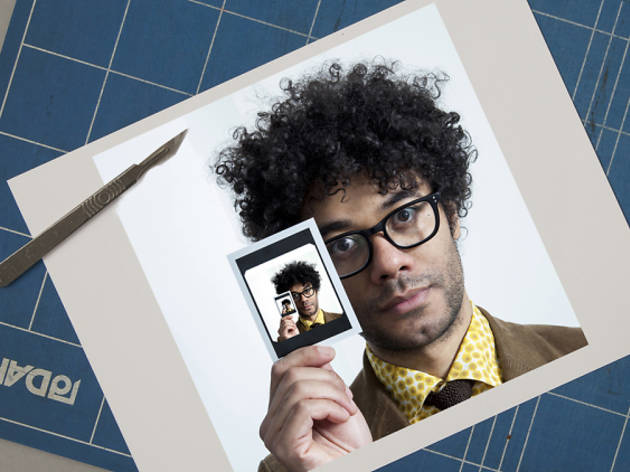 Time Out's in-house photographer Rob Greig has been snapping top celebrities and the capital's stroppiest divas, most salt-of-the-earth cabbies and wildest cabaret self-creations for over a decade.

Over one focused weekend course, Rob will teach you how to compose and craft gallery-quality portraits, and improvise candid masterpieces on the fly and on the street.

You'll learn lighting, how to frame your shots, putting your subject at ease and how to get the best from every situation. You'll even get an exclusive behind-the-scenes tour of the National Portrait Gallery archives.