Make the most of the City
If you want the breadth of choice and quality you get from West End shopping but can't face the crowds, head for the City

From food to beauty, fashion to design, the latest trends are waiting to be discovered at One New Change. Set in the heart of the beautiful City of London, with its centuries-old traditions of tailoring, jewellery-making and architecture, and its stunning contemporary buildings, One New Change is surrounded by inspired and inspiring designs.

Map by Hattie Newman and Mitch Payne

The style hunter's itinerary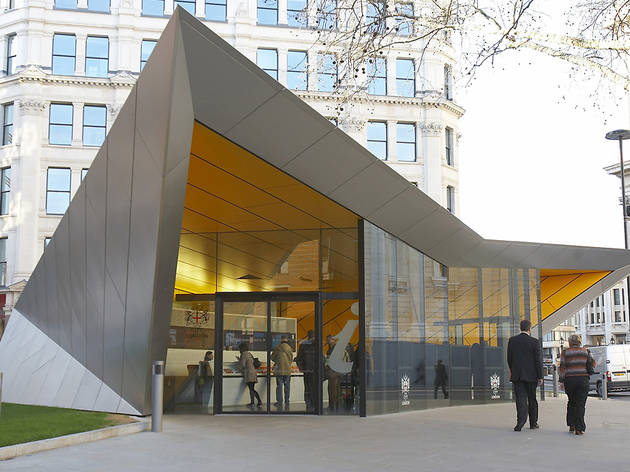 City of London Information Centre
Start your day by meeting at this dynamic contemporary building opposite St Paul's Cathedral. The distinctive glass-clad angular-roofed information centre is the perfect meeting point, and is also the start of local architectural walks.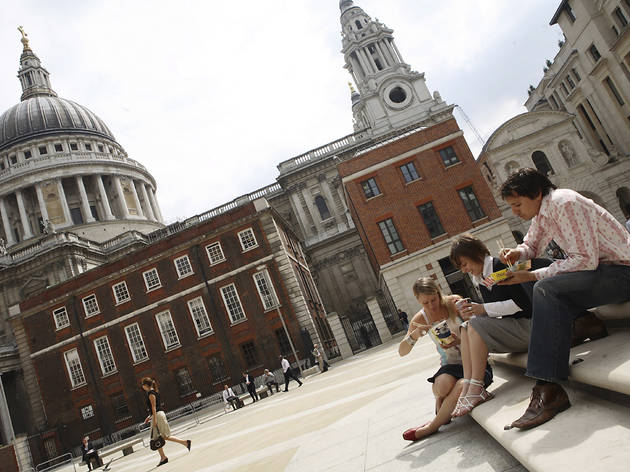 Paternoster Square
Cross in front of the cathedral steps and take a five-minute detour on your way to One New Change by passing through Paternoster Square – a spacious modern piazza dominated by the dome of St Paul's – where you'll be able to appreciate grand architecture old and new.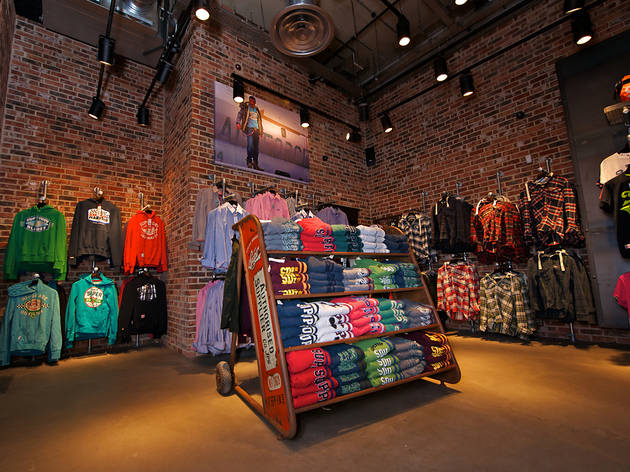 Superdry
Along with All Saints, Hugo Boss and a host of other premium men's and women's labels, the Superdry store is the ideal way to ease yourself into a morning's shopping. Browse fashion's latest looks all in one place at One New Change.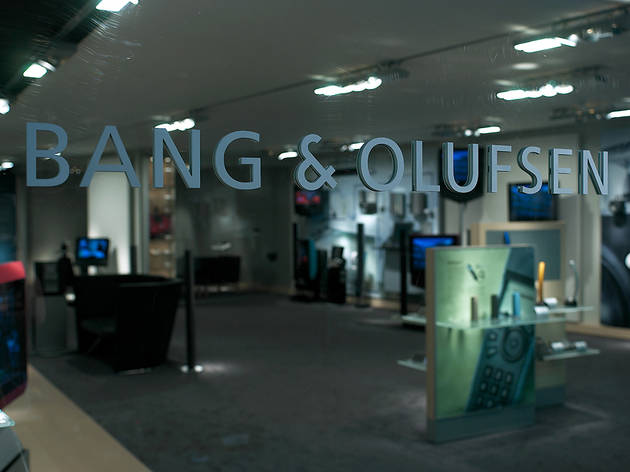 Bang & Olufsen
For sleek and stylish home technology, head to One New Change's Bang & Olufsen showroom. See and hear the latest state-of-the-art audio-visual technology and get expert advice from their knowledgeable team, so you can transform your home entertainment experience.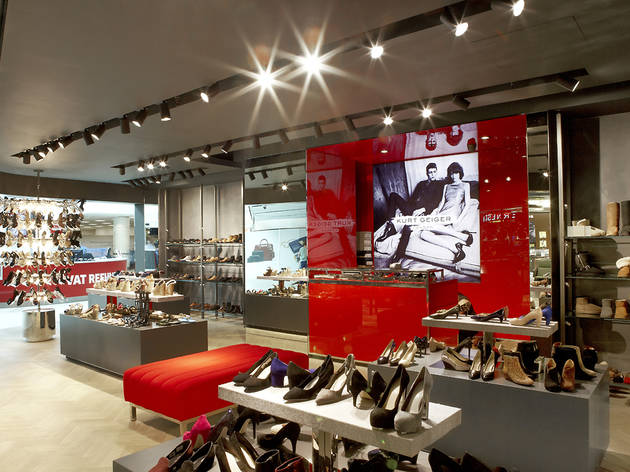 Kurt Geiger
At One New Change you can update your wardrobe from head to toe. Make sure you visit shoe store Kurt Geiger, voted Britain's coolest shoe brand by Vogue readers, with a wide range of great designs for men and women.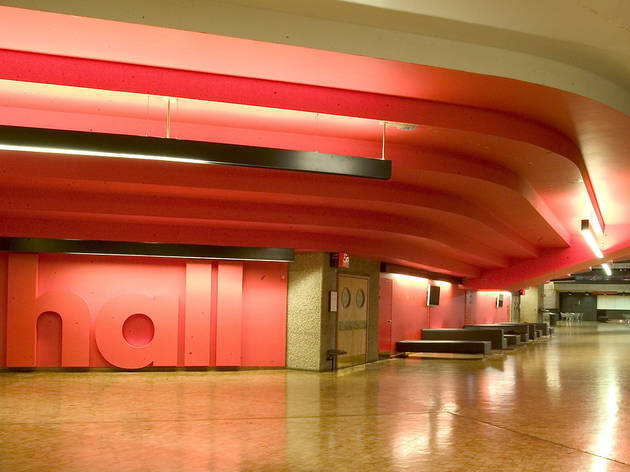 UVA at the Barbican
Just a stone's throw from One New Change, the Barbican's Curve gallery is free to visit and, until Jun 1 2014, is hosting United Visual Artists's atmospheric installation Momentum. Until Aug 25 2014, catch the first major exhibition devoted to France's most rebellious designer, Jean Paul Gaultier, in the Barbican's main gallery.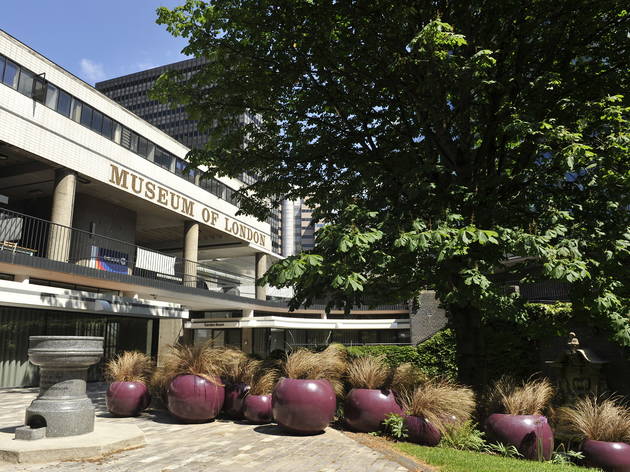 Museum of London
On your way back to One New Change, you'll pass the fascinating Museum of London. Book now for the Sherlock Holmes exhibition (from Oct 17 2014), which seeks to find out who Holmes is, and why Arthur Conan Doyle's late-Victorian creation endures to this day.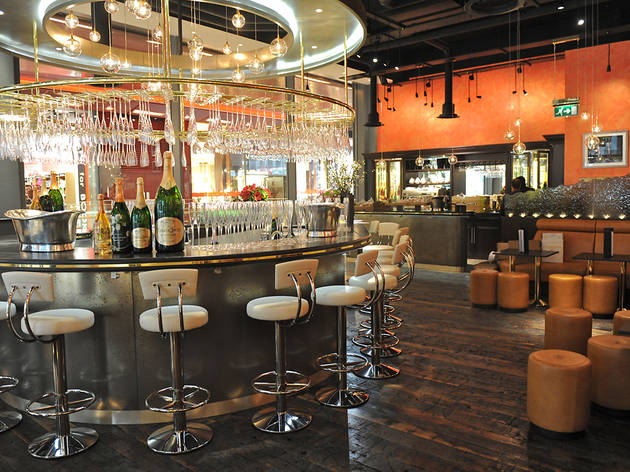 Searcys Champagne Bar
Round off your busy day's shopping with a glass of fizz at this chic champagne bar on the first floor at One New Change. This trendy hot spot serves the largest selection of champagne cocktails in London – you'll be spoilt for choice!
London's best shopping centres
Why risk traffic and weather when your local shopping centre can provide all of your favourite outlets under one tidy roof? All the convenience of the high street with none of the buses, tourists or chuggers; London's shopping centres and malls are where retail therapy gets serious. Whether you're shopping for gifts or something a little more selfish, here are ten we'd wholly recommend.
Read more
See the best shopping centres in London