Heads up! We're working hard to be accurate – but these are unusual times, so please always check before heading out.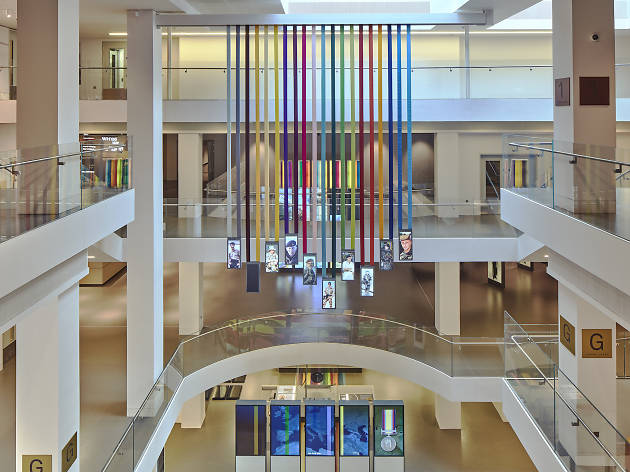 Five things to see at the National Army Museum
The essential sights at this newly renovated west London institution
Armies are expensive and so are museums devoted to them. Chelsea's National Army Museum (next to the Royal Hospital) has just reopened after a three-year, £24 million redesign. A huge atrium has been carved out of the middle of the building, and the whole place is much lighter and less gloomy than before. It's not just a structural redevelopment, though.
The new museum reflects the fact that the history and perception of the British Army is always evolving, shifting and being re-understood. As a graph on display reveals, there are fewer people serving in the regular army today than at any time in the last 200 years, yet its media and public profile has maybe never been higher or more discussed.
To reflect this, the museum has five new galleries representing different aspects of the boys in green (is that a thing? Maybe not): Soldier, Army, Battle, Society and Insight, plus a brand new Play Base for the under-eights to do a bit of junior square-bashing or whatever. There are now 2,500 objects on display, two-thirds for the first time. Here's what not to miss.
Highlights at the National Army Museum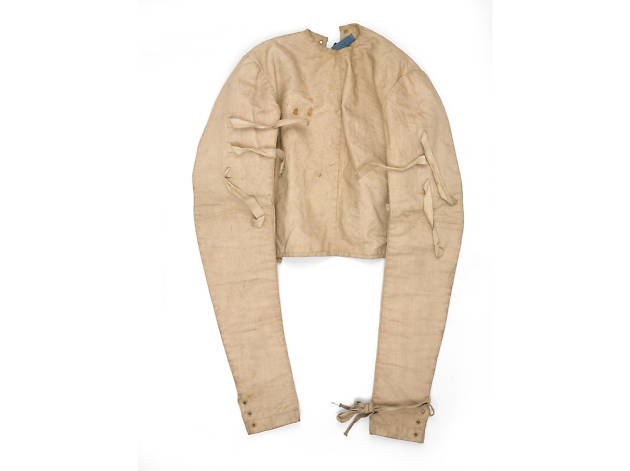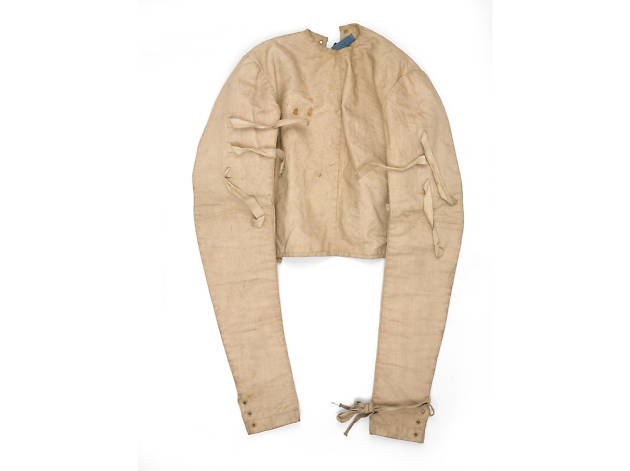 © National Army Museum
1. Soldier Gallery: Straitjacket (1932)
The Soldier gallery looks at the men who served in the army across the ages, and it doesn't hold back on the negative impact. In every era, men have been mentally destroyed for life by the experience.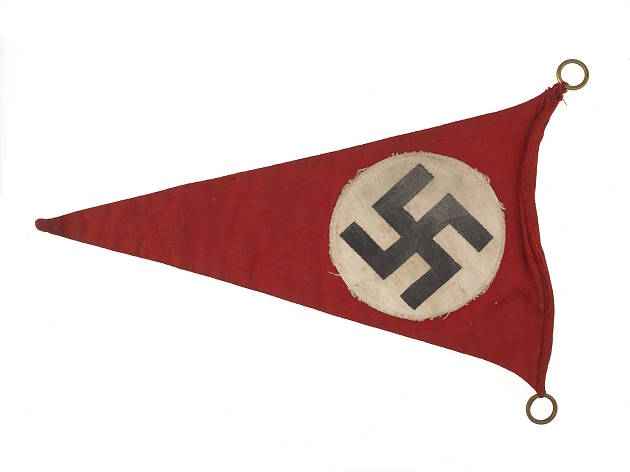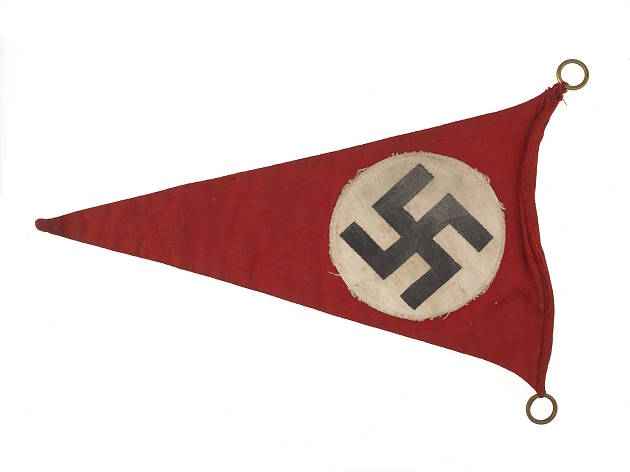 © National Army Museum
2. Insight Gallery: Silver trophy (1839) and Nazi pennant (1940s)
Insight examines the shifting relationships between nations and alliances as seen by the army. These two objects remind us that for most of our histories, Germany and Britain were allies.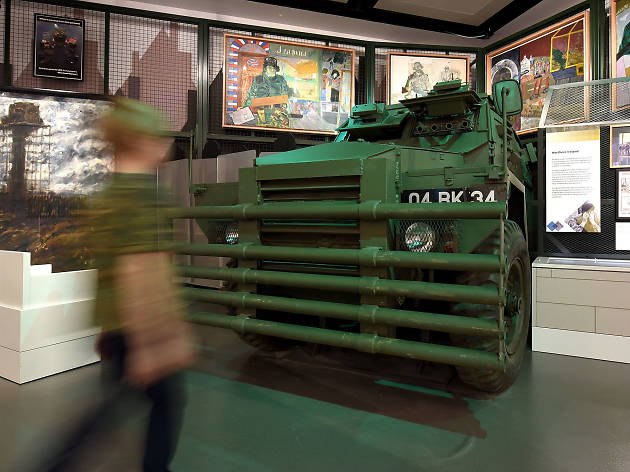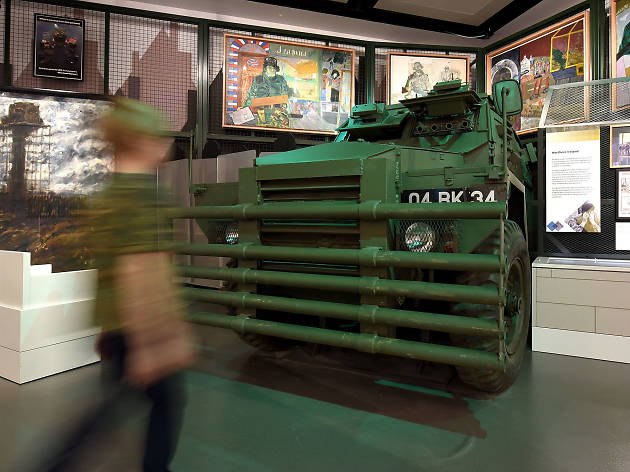 Nicky J Sims
3. Society Gallery: Humber 'Pig' (1950s-'80s)
In the Society Gallery is material that shows how the army is reflected in popular culture and how we relate to it directly. This armoured car was used on the streets of Belfast during the Troubles, and up close it's a brutal and alien vehicle.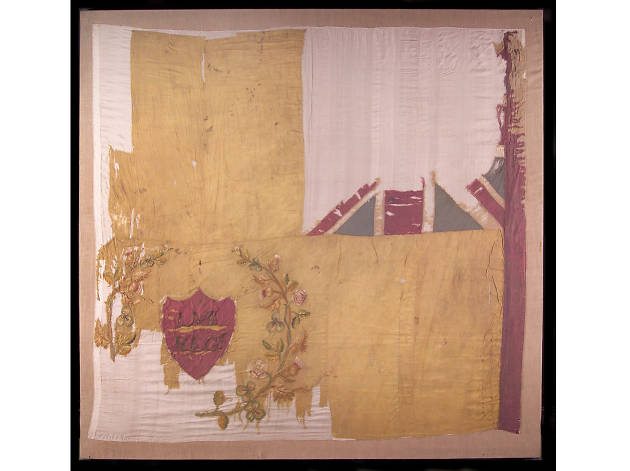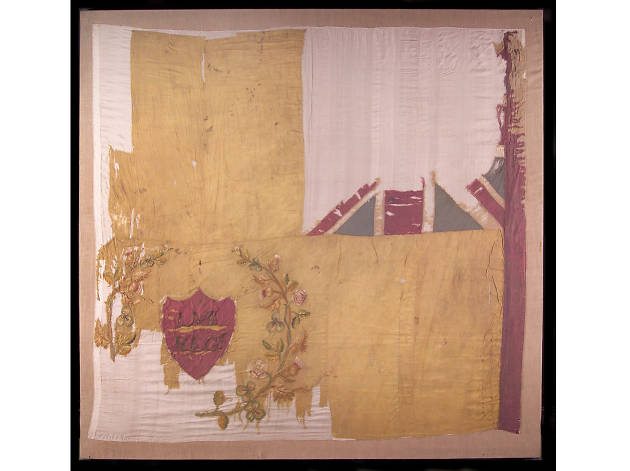 © National Army Museum
4. Army Gallery: Regimental Colour of the 57th Regiment (1803-13)
The Army Gallery shows how the army has existed as an institution over the centuries, and how those serving relate to it. This delicately worked regimental flag was used to cover Colonel William Inglis at the battle of Albuera. Though severely wounded, he famously continued to exhort him men to 'die hard!'.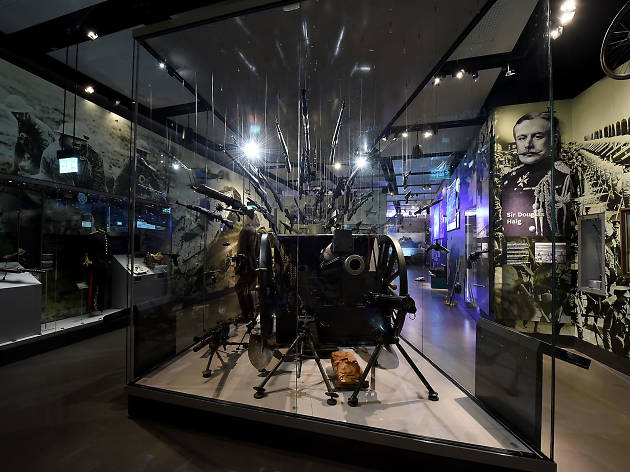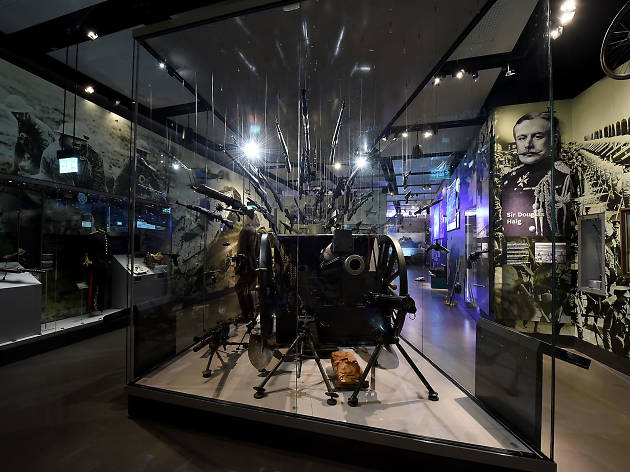 Nicky J Sims for the National Army Museum
5. Battle Gallery: Shrapnel that severed Andrew Stockton's arm (2006)
This gallery looks at the experience of combat from the Civil War to Afghanistan. This huge chunk of a rocket took off a soldier's arm in Helmand. It still has shreds of his uniform embedded in it.
More great museum stops around the capital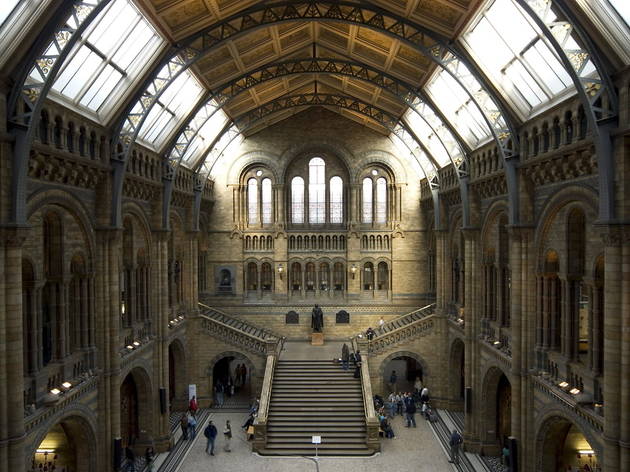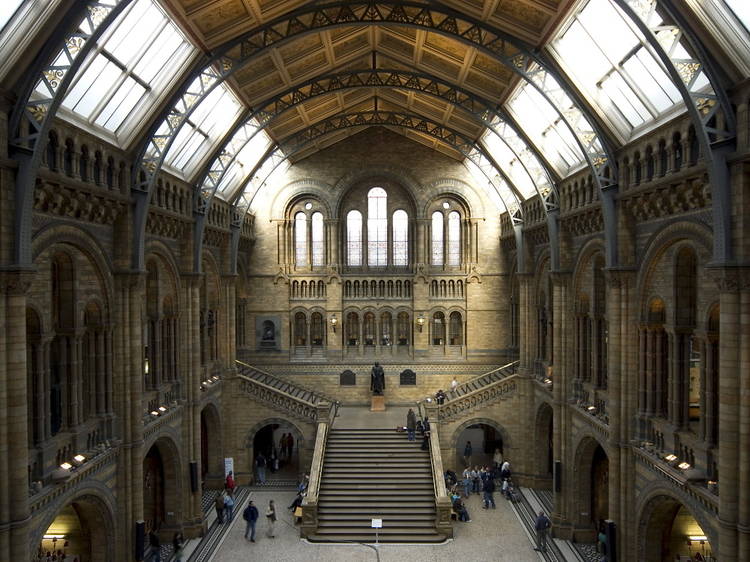 Hungry for a culture fix? Some of London's best museums are showcasing incredible exhibitions, but if you're not sure where to start, don't worry – we've done the hardest bit for you and handpicked the very best shows.