1/9
The Energy Hall © Science Museum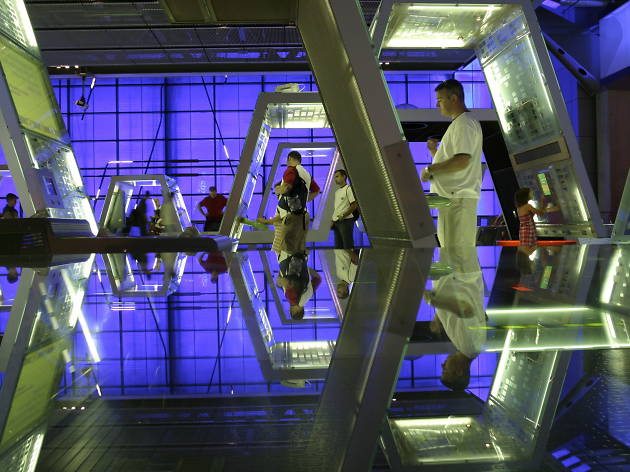 2/9
© Jonathan Perugia / Time Out
3/9
4/9
Making the Modern World © Science Museum
5/9
Planet Science in Space Gallery © Jennie Hills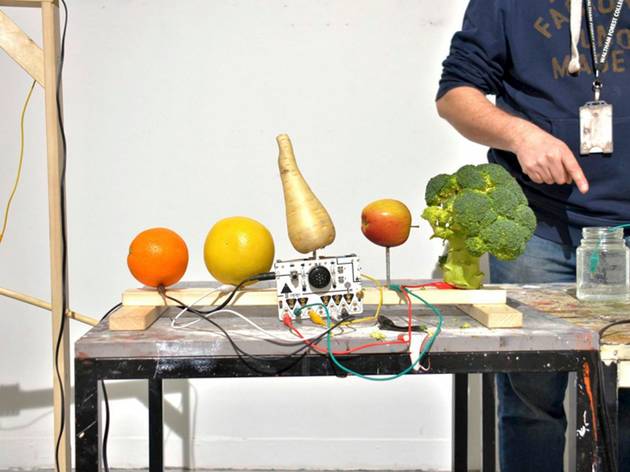 6/9
Ototo robot © Dentaku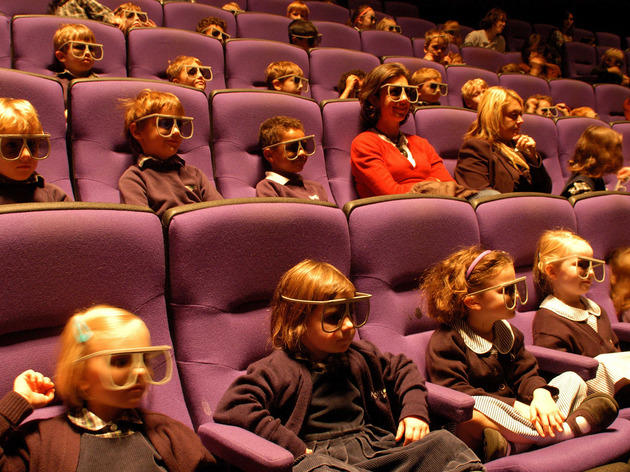 7/9
Kids Imax © Science Museum
8/9
© Science Museum
9/9
Media Space Cafe © Science Museum
Time Out says
The Science Museum features seven floors of educational and entertaining exhibits, including the Apollo 10 command module and a flight simulator. The Wellcome Wing showcases developments in contemporary science, medicine and technology. The Medical History Gallery in the museum's attic contains a substantial collection of medical history treasures. Pattern Pod introduces under-eights to the importance of patterns in contemporary science and Launch Pad is a popular hands-on gallery where children can explore basic scientific principles. Exhibits in the Exploring Space galleries include the three-metre-high, 600kg Spacelab 2 X-ray telescope that was flown on British space missions and full-scale models of the Huygens Titan probe and Beagle 2 Mars Lander. The Clockmakers' Collection, previously held at the Guildhall, is the oldest display of clocks and watches in the world, with most of the 1250 exhibits dating from between 1600 and 1850.
The museum's in-house IMAX cinema shows scientific films in 3D, allowing visitors to be surrounded by space or submerged in the depths of the ocean. Tickets start at £11 for adults and £23 for a family of three, and booking is recommended. The shop is worth checking out for its wacky toys, while the Dana Centre is the Science Museum's adults-only centre for free lectures and performance events on contemporary scientific issues (www.danacentre.org.uk).
Read about our favourite exhibits in the Science Museum or see more of London's best museums
Details
Address:
Exhibition Rd
London
SW7 2DD

Transport:
Tube: South Kensington
Price:
Free (permanent collection); admission charge applies for some temporary exhibitions
Contact:
Opening hours:
Daily 10am-6pm (last admission 5.15pm)
Do you own this business?
Average User Rating
4.6 / 5
Rating Breakdown
5 star:

99

4 star:

33

3 star:

6

2 star:

1

1 star:

1
Had so much fun here last week! Lots to see and do, and perfect place to take children and keep them occupied for HOURS!!!!
One of my favourite museums in London.
Great for adults and kids.
Free entry and a lot to do!
I went to the fantastic new Wonderlab exhibition which made me feel like a kid on a science trip again! It was great to explore the different zones and remember the fun of learning about science. My favourite parts were the chemistry bar and slides. I won't give too much away and ruin the surprises, but it is a great opportunity to spend a couple of hours remembering that learning about things like sound, gravity and electricity can be a lot of fun!
The WonderLab is absolutely what it says on the tin. It's a place you go to release your child-like curiosity and ask "how" "why" "what on earth!?". It's so fantastic that they've managed to pair different levels of science (from basic things like "what is friction?" to a cloud chamber!) and what they've made is this amazing interactive fun fair. Absolutely a fun activity for both children and adults - leave plenty of time, even though it's just one floor, it's so jam packed with things to do you'll be there for a while!
Just visited the new 'WonderLab' exhibition and I have to admit that my inner Peter Pan had a blast and went to bed very happy.
Spent nearly 2 hours there non-stop and was amazed by almost everything.
If you have kids please take then and if you don't go anyway and you'll have a great day.
I love this museum! I would not recommend going there on weekends if you are going there as two grown adults. But if you are taking a whole family there, it's fine on the weekends because children can go mingle with the other children. We are a childfree couple, so we spent most of our time wandering in the more quiet sections and a few minutes in the children playing area. Regardless, we didn't mind so much and it's nice to see other children enjoying themselves! It's by far one of the best science museums I've been to, sorry LA science museum! This museum offers historical themes along with a science theme, an example would be the clock evolution theme. If you want to feel old, you can see that all the 90s and 2000s things are displayed as museum pieces now, this includes Google & our smart phones.
When I was a schoolboy my parents would take me to the science museum each year. The exhibits presented a fascinating account of the history of technological innovation. I remember highly informative galleries devoted to steam engines, space exploration and aviation. I am sure the museum influenced my career choice and encouraged me to become an aeronautical engineer. Today I returned to the museum expecting to see those familiar galleries updared with the latest audio visual interactive technology.
At the entrance to the museum, I was shocked at being asked to make a £5 donation. Most London museums have a collecting box for donations, and I normally make a donation. But to have every visitor stand in line and ask for a donation is tacky.
The museum continues to house the treasures which I remember from my youth - Janes Watt's steam engines, Stevenson's Rocket, the Apollo 10 command module etc. but there was no coherent display, no thematic galleries, no informative storytelling. There was simply a confused and poorly presented collection of objects. Some information boards out of date, some so dark it was impossible to read. The confusion was evident right from the start where the famous entrance hall and collection of steam engines is now punctuated by a ticket sales desk, a space capsule made of Lego and a machine for commemorative coins. And of course a large brightly lit gift shop.
This should be one of London's great museums. It certainly has objects which would make a great museum. But this museum appears to have lost its way and is poorly curated. Britain is the birthplace of the industrial revolution and we deserve something better to tell that fascinating story to our children and visitors from around the world.
Excellent museum with so many different exhibits to see. I took my 4 year old and she particularly liked the space exploration exhibit and the electricity exhibit on the mezzanine floor. Loads of interactive things to do and engaging for all ages.
A lot of effort has been put into making this place memorable.
Really fun museum and very educational! I used to come here on school trips but its just as fun as an adult. The majority of the museum is free too! They also have interesting temporary exhibitions which are always worth checking out.

I remember coming here when I was a kid, and it still hadnt lost its charm when I came back. So educational and super fun! Cant wait to bring kids when I have them myself.
This has to be my favourite museum in London. It was so exciting to take my kids and they loved even more than i did.

Love this museum - I went as a child myself and have fond memories of the space exploration and kids area. It's great to see my own children now building memories that will last a life time. Simply awesome and magnetic