Open East Festival
The first event to be held at the reopened Olympic Park could be the best value day out of the summer. Read the full lowdown and buy tickets here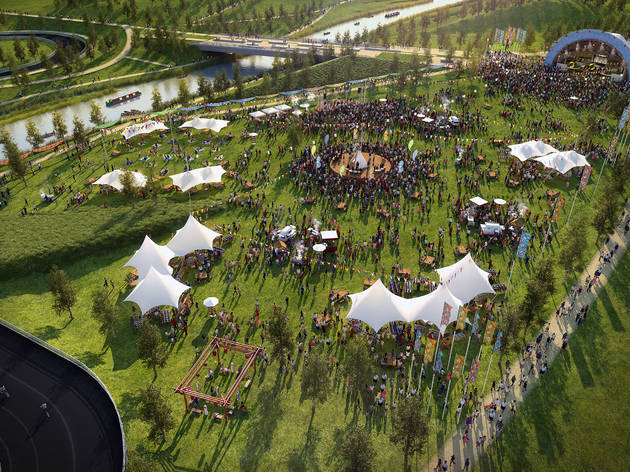 1/4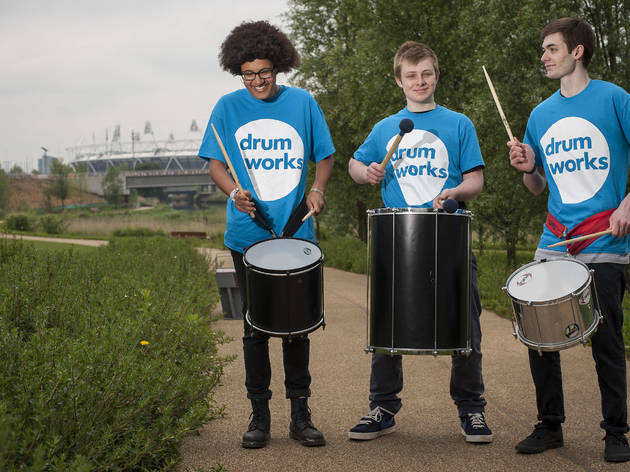 2/4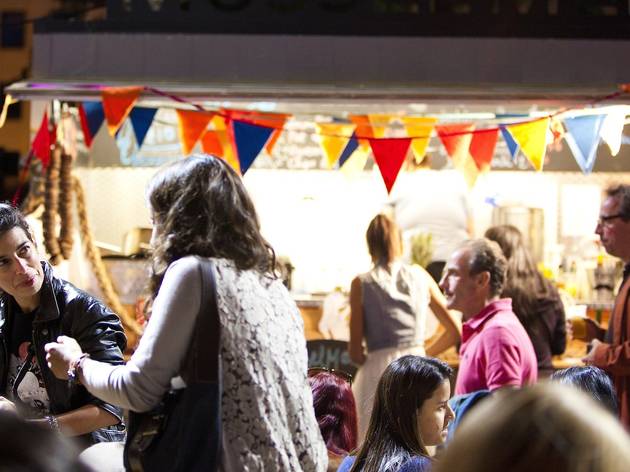 3/4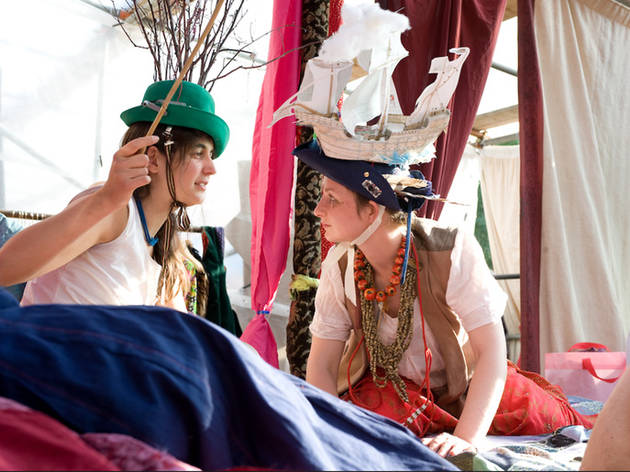 4/4
A new family music festival in the former Olympic Park, Open East has a great international music line-up which belies the cheap-as-chips ticket price.
Familiar names on Saturday night include epic Celtic rock group The Waterboys, while on Sunday the bill is topped by Jamaican toaster U-Roy, and Seun Kuti, the son of Afrobeat champion Fela Kuti, leading his father's band Egypt 80 and collaborating with New York hip hop duo Dead Prez. Mali Folie, also playing on Saturday, is an exciting Malian supergroup including blind desert blues couple Amadou And Mariam, Vieux Farka Touré (son of Ali) and Fatoumata Diawara, and other highlights across the weekend include Congolese funk band Jupiter And Okwess International and Colombian grooves by Ondatropica.

A stage hosted by the culture website Caught By The River hosts a range of leftfield art-rock artists including intelligent punk originals Wire, ex-Slits guitarist Viv Albertine, and rising Heavenly Records artists Stealing Sheep (blissful psychedelic folk, pictured, left) and Charlie Boyer And The Voyeurs (riotous, clattering proto-punk).
Beside the music, there'll also be plenty of drum workshops, dance and rap performances by local youth companies, participatory performance art, an enormous iron man, a Cockney knees-up, bingo and maple dancing, performers and puppets from the National Theatre's War Horse, a food festival (and a local brewery exposition for grown-ups only), a biosphere, a floating cinema, a 'House of Fairy Tales', a story centre for children including a hip hop puppet adventure, markets (a design bazaar and an art car boot fair), and London-centric talks by speakers including musician Bob Stanley, historian Travis Elborough, Michael Smith and Tom Bolton. And if you don't think all of that is worth £9.50, you may need your head examined.
Sponsored listing
The Victoria
Here's what happens when Dreambagsjaguarshoes grows up, packs its bags and moves to Dalston. The Victoria is now owned by the same people as the perennially cool and grungy Shoreditch hangout, and probably represents a mellowing out with age – it's a pub, it's more relaxed, it stages live music, and it's on a backstreet off Dalston Lane instead of the illuminated strip down the road. As a pub, it's decent – an artily thrown-together look, a few local beers (although not many), and a 'residency' from peripatetic grillers Psychic Burger. It's a misleading name – I sat thinking about what I wanted to eat for half an hour before having to go up and order at the bar in the old-fashioned way. But as US diner food in plastic trays goes, it's a fine example of its type. Through the back of the pub is the stage, where assorted bands assemble to perform. The Victoria has been a scuzzily democratic live music venue for decades, so it's great that the new owners kept that going and didn't turn the room into a dining room/yoga space/Tesco Metro.