Country concerts in London
Find a great country concert in the city with our guide to London's best country music concerts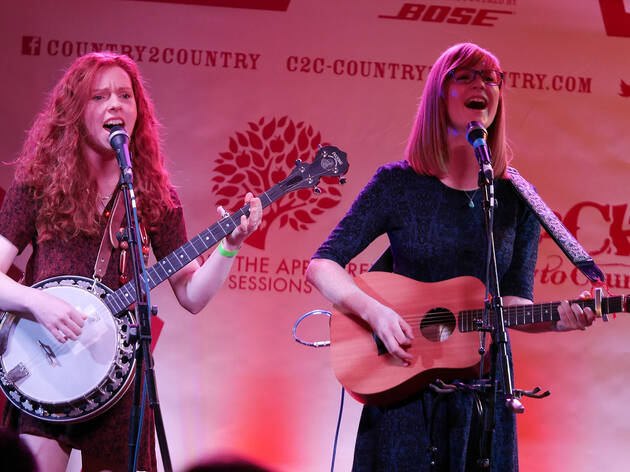 Live country music used to be a rarity in London, but for the last couple of years country concerts have been booming. It's not just US artists either: the new wave of British country music has brought plenty of homegrown stars to the city's stages. Sharpen your spurs, dust off that Stetson and lasso a great country concert in London.
Live country concerts in London
The Americana band plays a mixture of jazz, country, swing, blues and ragtime.
Read more
Millions have viewed McKee peforming his song 'Drifting' on YouTube, which he does in his own special, guitar-slapping, finger-picking way.
Read more
The veteran country 'n' western troubadour walks a sure-footed line between heartfelt and dude-ish, tear-stained and wryly humorous.
Read more
The divisive Bright Eyes main man steps out solo, with a set that'll lean heavily on his new album 'Ruminations'. He cloaks clever lyrics in sweet wooziness and stripped-back, piano warmth, but can also kick it with gritty, kick-ass rock and occasional acoustic interludes.
Read more
A young singer from Ireland, Carter mixes up US country and western music with the Celtic folk tradition.
Book now
Read more
Show more
The best music venues in London:
This live folk music venue was selected as one of the best places to see live music, as voted for by you. Not only does it have a well-informed team of bookers ensuring all angles of trad music are well represented, but it's also a folk-arts education centre and archive during the day.
Read more
Sponsored listing
The Blues Kitchen Brixton
This Brixton branch - on Acre Lane - is one of three Blues Kitchens in London. The others are in Camden and Shoreditch. Each follows the same theme - food of a southern American bent served to a soundtrack of live music.  And while the music of the moniker does play more than a small part on the music programme, it's not all about the blues. Expect, too, swing, soul, bluegrass, Motown and themed nights - including a popular Halloween gig. There's usually something on every night of the week. The food menu takes in classic Deep South dishes, with New Orleans gumbo, catfish jambalaya, Texan brisket, St Louis pork rib and a creole bean burger. Canadian lobster, burger specials and jerk chicken salads also feature. 
Venue says: "Quench your midweek thirst with our new two-for-one offer on cocktails every Wednesday!"