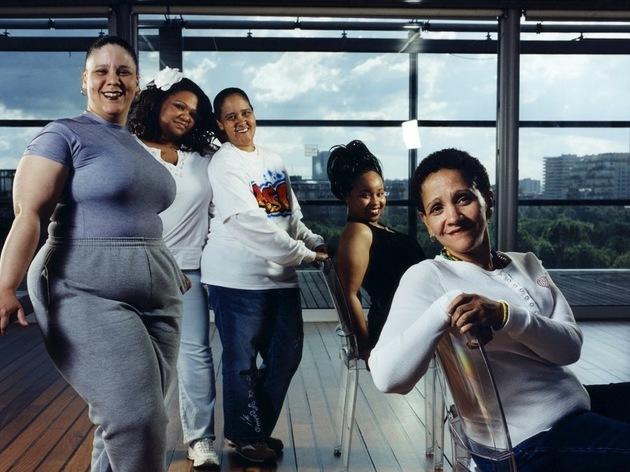 Punk-funk legends do their stripped-down thing
When Mrs Scroggins bought her teenage daughters – Renee, Valerie, Deborah and Marie – musical instruments in the mid-'70s, all she was doing was trying to keep them off the streets of the South Bronx. She had no idea she'd just created one of the most exciting and influential bands to come out of the music scene of '80s New York. ESG (short for Emerald, Sapphire and Gold) distilled the black and Hispanic sounds of the city into a tight, stripped-down new genre that some people called 'punk-funk'. The sisters ended up supporting The Clash and Grandmaster Flash, playing at the city's legendary Danceteria and Paradise Garage venues, and being sampled by just about every hip hop producer going.
ESG have been grooving on and off ever since and are still a family business: Renee's daughters Nicole and Chistelle Scroggins are part of the current line-up. They've picked up a new generation of fans, too, thanks to releases and reissues with Soho-based Soul Jazz Records. More than 30 years on, the group's minimal, funky, bass-heavy, polyrhythmic sound hasn't changed much at all, and they can still bust out ass-shaking renditions of their classics with nothing but a bass, a drum kit, a few congas and Renee's hip, soulful vocals. Start practising your moves now if you want any chance of keeping up with the Scrogginses.