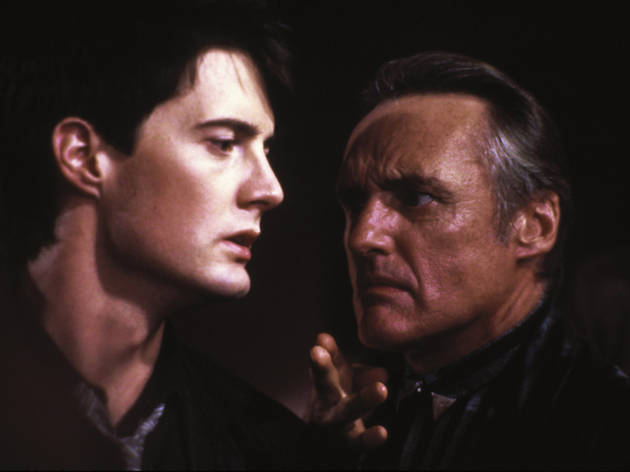 From the dreamlike synths of Angelo Badalamenti to the spectral voice of Julee Cruise, from the rumbling industrial noisescapes of 'Eraserhead' to the genre-hopping Americana of 'Lost Highway', David Lynch's soundtracks have always been more than just background music. Just as his films blend transcendental experimentalism with old-Hollywood melodrama, so their soundtracks find news ways to combine music, effects and image to provoke the greatest possible emotional impact.
Which other filmmaker would've scored a scene of total sexual terror with Roy Orbison's nocturnal ballad 'In Dreams', as Lynch did in 'Blue Velvet'? Who else would've had their snakeskinned hero leap on to the stage, stop metal band Powermad in mid-thrash and convince them to break into Elvis's swoonsome 'Love Me', as Nicolas Cage does in 'Wild at Heart'? Who else would've illustrated the otherness of the infernal Black Lodge with ageing, androgynous jazz crooner Little Jimmy Scott bellowing out a hymn to the humble sycamore tree?
Expect these moments – and many more – to be replicated at the Barbican's 'In Dreams' event, as a bevy of international talents – including Villagers frontman Conor O'Brien, Nick Cave sideman Mick Harvey, Tindersticks vocalist Stuart Staples and Savages singer Jehnny Beth – line up to pay homage to the world's coolest, wildest, most enigmatic filmmaker.