Amid a harsh time for music venues, a new music space called Omeara opened in London Bridge last week. The 350-capacity gig venue and club space has been two years in the making and, according to Ben Lovett – owner and one of Mumford & Sons – it's a 'labour of love'. The 9,000 sq foot space has seen two massive Victorian railway arches become a home for live music. Omeara is also a focal point of Flat Iron Square, a new cultural hub that includes a street food and galleries.
The main performance space has an old Regency ballroom feel. Yes, it's slightly incongruous within the bare brick and artificial plants of the other rooms but there's a lot of promise. Plus smokers won't have to huddle on the pavement as there's a great roof terrace running next to the train line.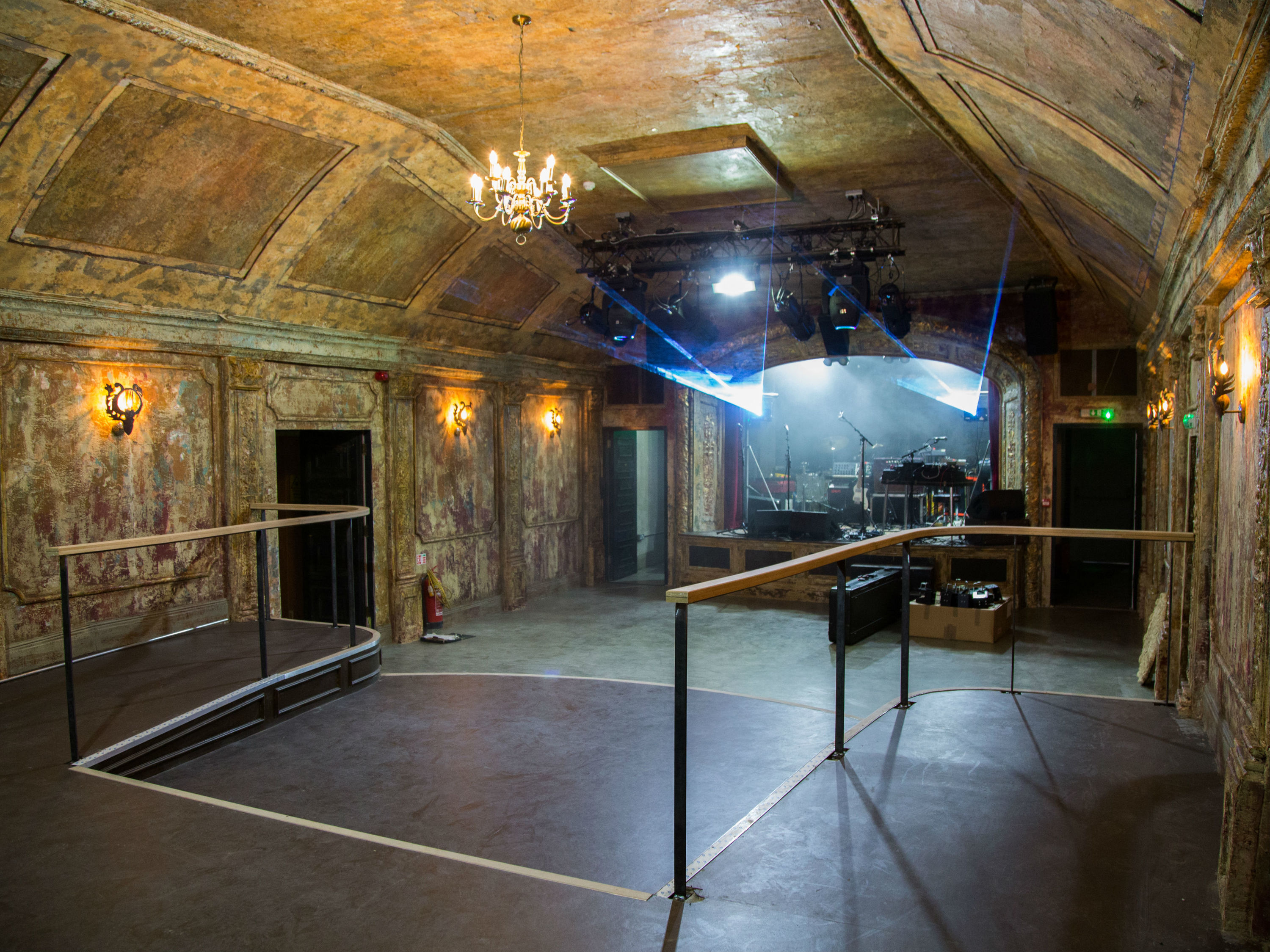 Omeara opens at a time when places for musical fun have been closing at an alarming rate. Fabric, Passing Clouds, Shapes, Dance Tunnel and The Silver Bullet have all closed in 2016 alone. Lovett definitely acknowledges the climate, and wants Omeara to be more than just a pop-up or temporary event space: 'It was as much fun doing the back of house at Omeara as it was the front of house. As a facility for musicians it is incomparable in my opinion, especially for the size of venue it is. There was no expense spared on facilities or production and I'm really excited to host some of my friends and peers over the coming months.' Lovett will be heavily involved in the programming and, as a founding member of label Communion, it will be worth scouring the line-ups for the next few months.
Upcoming gigs at Omeara
Amir Alexander, Nov 12
Bringing the sounds of Chicago to London Bridge is this DJ of many aliases aka Richie Rachet, Isis And Leroy, Betty Ball Breaker. He famously DJed at his fourth birthday party and will present a set honouring '90s house.
Elderbrook, Nov 17
Expect sparse yet soulful trip hop from the solo artist with a sultry voice, who's currently signed to London's Black Butter label. If you ask nicely he might even play his rather haunting cover of Justin Bieber's 'Sorry'.
Filthy Lucre, Nov 26
A sound art installation and concert exploring the effect of music on the human body including the primal contemporary piece 'Corporel' that uses the body as a drum. Musicians will hit, smack, clap and beat their chests.
Melt Yourself Down, Nov 30
This London six-piece combine industrial jazz with afrocentric punk to create a restless and hugely exciting vibe. Their sound has taken a heavier turn lately, so it'll be exciting to see how it reverberates through Omeara's arches.