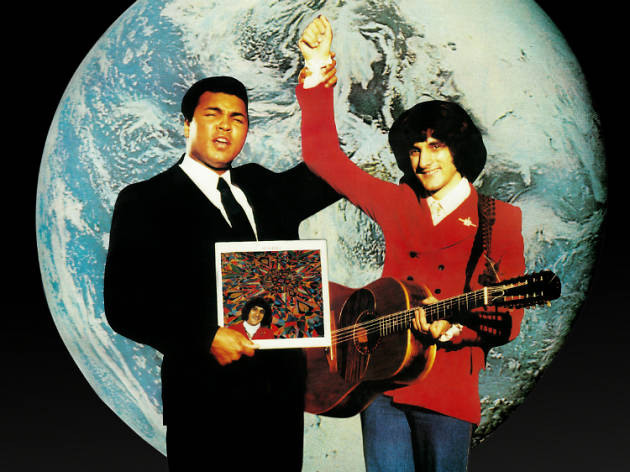 Meet the London busker who worked as Muhammad Ali's personal musician
What links the champ and a squat in St John's Wood? This is the incredible tale of the world's greatest boxer and a penniless busker named Michel
Canadian musician Robert Williams – stage name 'Michel' – first met Muhammad Ali in 1977 and spent two years travelling the world as Ali's house musician. Michel would play for royal families and heads of state, on planes and in train stations at Ali's request. The two men bonded over a shared world view, producing a music album and film together in which Ali reveals getting knocked out by his first kiss.
Then one day, all of the footage and recordings they'd made were lost under a demolished squat in North West London.
Robert can now be found delivering gifts and driving community groups for The Kindness Offensive, an initiative based in Holloway that carries out large-scale acts of kindness. We contacted Robert after Ali's death to learn the details of their extraordinary relationship and get an insight into Ali – the folk fan.
What was your original interest in Ali?
'I was always a fan of his. I put a bet on his first championship fight and won $8. I liked his style, the fact he was a winner, that he could be a boxer and not a killer.'
So how did you and Ali meet?
'I had been trying to contact him for a year, sending him tapes of me playing on local Canadian TV shows.'
How did you track him down?
'He was filming the TV mini-series 'Freedom Road' so I found out what hotel he was staying at in San Francisco, left a message and he called me back within the hour.'
And what was his reaction?
'I said "I would like to play you some songs" and he said "You starting to sound crazy to me, but come by". It took me three days to get to the film set by bus from Vancouver. I played my song "Child of the Wilderness". He went completely bananas over it, banging his fists on the table until the trailer was shaking. And he carried on loving that song with a passion, he said it was was the greatest song ever.'
And all of a sudden you were playing your music on Concorde?
'I was his invited guest. I was the minstrel in the mix. Travelling with Ali was a lot of fun. He had a magician that travelled with us as well and he would teach Ali various tricks. Dignitaries and celebrities would come visit and it got boring for him. After a while, Muhammad would just introduce me and get me to play "Child of the Wilderness". It was over five minutes long and people would have a 10-minute meeting with him, so I would cover half of their time! I played for kings, queens, and the vice-president of the States. If you met Muhammad at that time, you got to hear "Child of the Wilderness".'
'I was the minstrel in the mix'
Photo © The Kindness Offensive
You play folk rock, what other music was Ali listening to?
'All the time I was with him he wouldn't listen to anything else. He wasn't into the beat or the glitter; he liked the meaning in things. If we were going somewhere he would always say: "Have you got your guitar? Okay then, we're ready".'
You and Ali made a film called 'With Love From Muhammad Ali' where he repeatedly describes you as his favourite musician. What's the story behind the film?
'We were sitting by his fireplace and suddenly a hot chocolate appeared out of nowhere, I played a song and he told me about his first kiss, how he fell over because he was so shocked. I played him another song and he told me another story. And I said to him "this would make a great TV show". We made this 58 minute show but it was never aired.'
He was fundamental in getting your albums 'First Flight of the Gizzelda Dragon' and 'With Love from Muhammad Ali' made. What happened to those tapes?
'I brought the original tapes with me to England. I was staying with friends in a squat in Grove End Road, not far from Abbey Road. I went out busking and came back to find the building had been torn down.'
…say what?
'Squatting was quite common in the late '70s. My friends had been threatened with letters that the building was going to be torn down but dates kept passing so they became blasé about it. I went out one morning and when I came back it was all rubble. I'm convinced the archaeologists of the future will find those tapes. I went back quite a few times, rubbing my fingers down to the bones to find them.'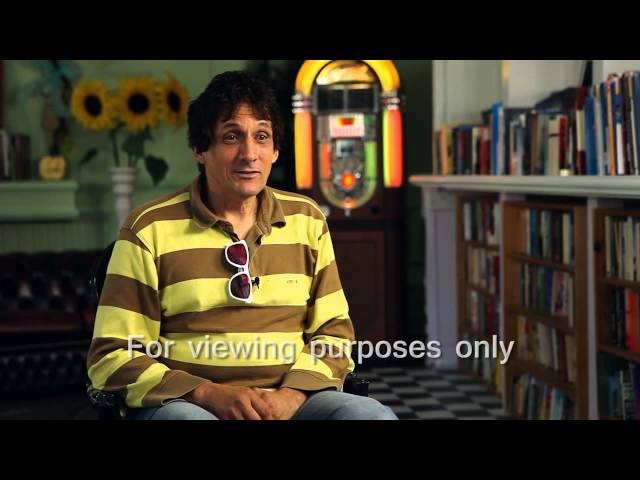 Did you tell Ali about the tapes?
'I felt embarrassed because he had done everything he could. I just kept hoping something would happen with the music and I could tell him a good story. And then he was diagnosed with Parkinson's. I didn't want him to feel like I wanted anything more from him.'
Yet you have them back! What happened?
'The lead guitarist in the backing band had copies no one knew about and had spent 30 years looking for me. I saw them on YouTube, Christmas Eve 2014; it was one of the biggest surprises of my life.'
It must have been so distressing to hear of his death.
'I felt I had lost a friend. He did all he could for me and I only ever learned good things from him. Ali is responsible for the Kindness Offensive; I was inspired to see Ali's kindness in action. Most of what he did was never reported. He was genuinely a kind-hearted person.'
And what are your plans with the music?
'When I heard of Ali's death I thought if we can raise some funds for Parkinsons research with "Child of the Wilderness" it would be a fitting memorial to Muhammad, his favourite song raising money for his least favourite disease.'
Robert continues to play and write music. He co-founded The Kindness Offensive in 2008 and was voted top of The Independent's 'Happy List' 2014 for his work with the group. There are plans afoot to screen 'With Love from Muhammad Ali' in London. Money raised from the sale of 'Child of the Wilderness' will be donated to Parkinson's research.
Rock on down to Holloway…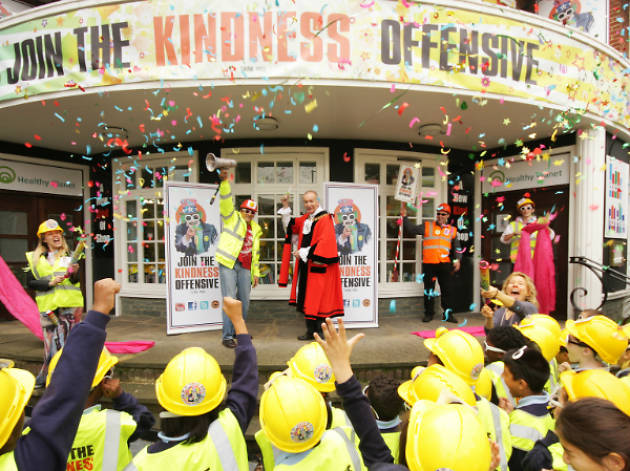 Find Robert Williams and co doing good down at TKO HQ and pick up a book while you're at it; they're all donated and are all free.
Support Time Out
We see you're using an ad-blocker. Ad revenue is Time Out's main source of income. The content you're reading is made by independent, expert local journalists.
Support Time Out directly today and help us champion the people and places which make the city tick. Cheers!
Donate now