Music festivals calendar: August
With the Wilderness and South West Four music festivals pitching up in August, the music will be as hot as the weather this month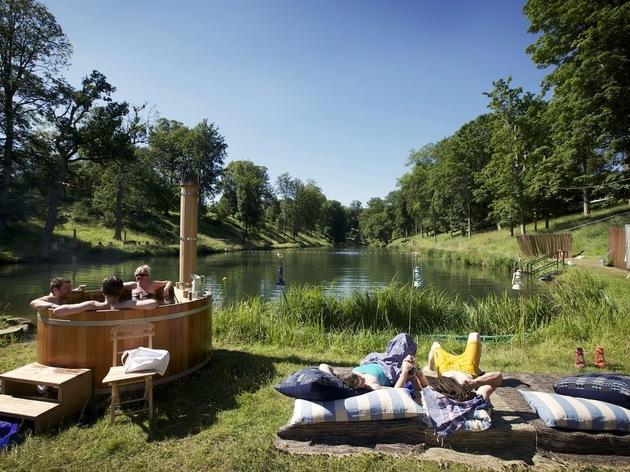 This August 2018 find a summer festival with our comprehensive music festival calendar. August is a big month in festival season so whether you're looking for a banging dance music festival, a boutique event or huge pop acts, pick from our list of the best UK and London festivals in August. With everything from Wilderness to Reading Festival on offer, you're guaranteed to find something to suit your tastes. And if not, there's always September.
RECOMMENDED: More UK and London music festivals.
UK music festivals in August 2018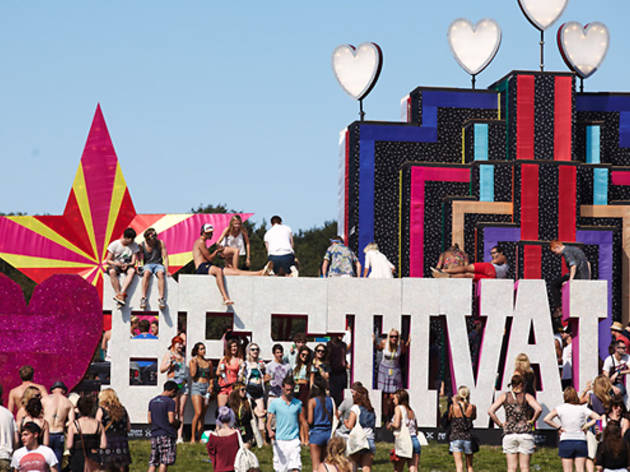 Bestival
New time, new(ish) location, same party vibe
Bestival had an absolute stinker of it last year. Having relocated from its original Isle of Wight home to the picturesque Lulworth Cove, what should have been a celebration turned into a total apocalyptic washout. That might be why Rob da Bank and co have decided to bring things forward to early August, but either way we're hoping the festival's usual hedonistic party vibes will make a welcome return. With a focus on fancy dress, late-night partying and all manner of quirky extras (you can even get faux-married in a wedding tent), Bestival's spirit may be down but it's not out.

Line­-up includes MIA, Silk City (Diplo and Mark Ronson), London Grammar, Grace Jones, Plan B, Chaka Khan, Thundercat, Jimmy Cliff.

Lulworth Estate, Dorset. Aug 2-5. £172.
Wilderness
Escapist hedonism for grown­-ups – kids also welcome

It would be easy to write off Wilderness as a posh playground, but the reality is much more magical. The thoughtfully programmed roster of acts from around the world has grown in calibre and breadth year-on-year, with Björk headlining in 2015. But it's the awe-­inspiring performance art, debates and mouth­watering feasts that have firmly positioned Wilderness as a carnival for the senses, and much more than just a music festival. Just be aware that few of the luxurious activities are included in the basic ticket price, and add­-ons can quickly add up.
Line-­up includes Nile Rodgers & Chic, Bastille, Jon Hopkins, Kamasi Washington, Baxter Dury.
Cornbury Park, Oxfordshire. Aug 2-5. From £179.50.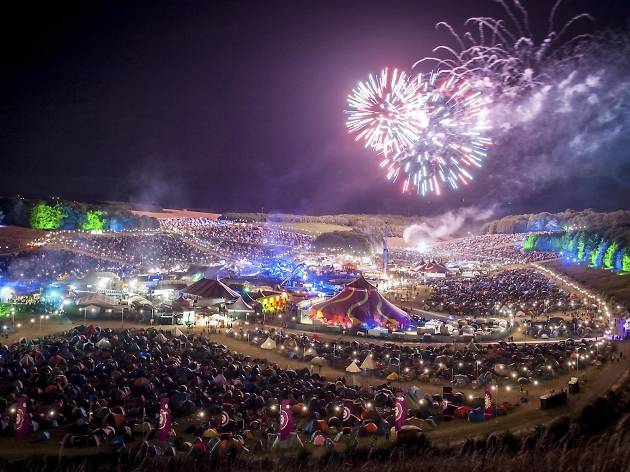 Boomtown
The temporary town pops back up for another carnival weekend

This annual shindig is a pop-­up cathedral short of being a full­-blown city. Every year the Matterley Bowl estate becomes a magical town full of hypnotic basslines and mind­bending installations. Music ranges from the underground to outer space – with a few big-name (but still very much alternative) acts and DJs – plus the roster of activities (which has matured in recent years), including banqueting, craft and healing areas as well as Boomtown's traditional mutated 'art vehicles'. After dark, the hordes of party-heads come out to soak up enough beats, dub, ska and reggae to see them through until daybreak.
Line­-up includes Gorillaz, Die Antwood, Limp Bizkit, Jimmy Cliff, Lady Leshurr, Foreign Beggars, Amadou & Mariam.
Matterley Estate, Hampshire. Aug 9-12. Sold out.
Cropredy
Fairport Convention's folky bash takes over the village
The 38th annual Cropredy is headlined – as ever – by folk veterans Fairport Convention, who also curate the line-up. Keeping things cosy, there's just one stage, although there's also a 'fringe' taking place at pubs in the Oxfordshire village.
Line-up includes Fairport Convention, Brian Wilson presents Pet Sounds, The Levellers, Oysterband, Kate Rusby, Afro Celt Sound System.
Cropredy, Oxfordshire. Aug 9-11. £135 (weekend), £120 (two-day), £75 (one-day).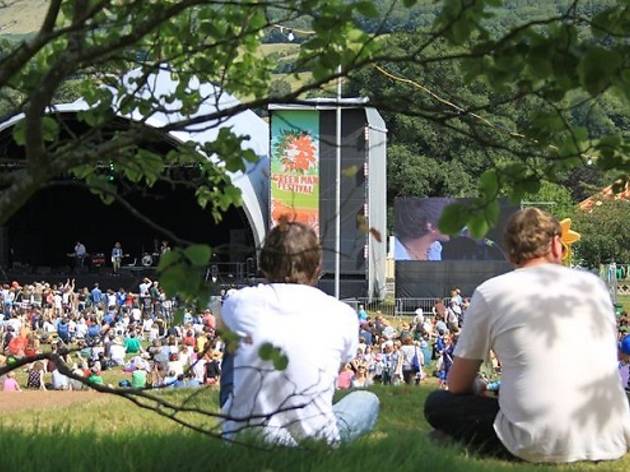 Green Man
Tasteful indie for civilised folk, with added scenic plus-points

Too old for Reading and Leeds but still want to get a bit squiffy in a field this August? Well, look no further than Green Man: the thinking person's weekender of choice, complete with a line up plucked straight out of a BBC 6Music wet dream. Set in the lush surrounds of the Brecon Beacons, this one's as much a treat for the eyes as it is for the ears. And while Green Man definitely falls on the calmer end of the festie spectrum, you can still merrily chug on box wine into the wee small hours.
Line-­up includes The War on Drugs, Fleet Foxes, King Gizzard and the Lizard Wizard, John Grant, Grizzly Bear, Dirty Projectors, Anna Calvi, Cate Le Bon.
Brecon Beacons, Wales. Aug 16-19. £180.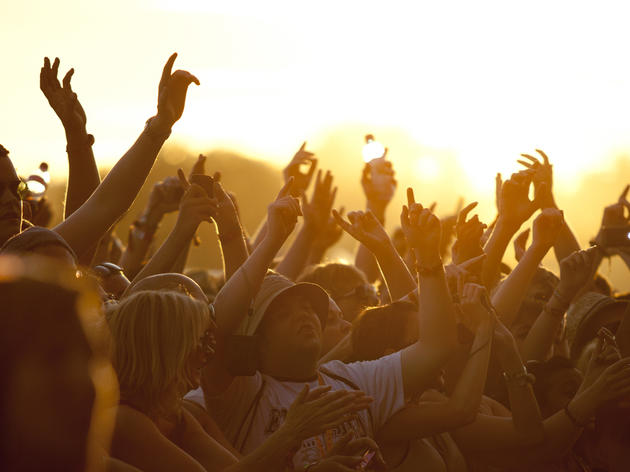 RiZE Festival
V Festival is dead! Long live RiZE!
After 21 years in the game, V Festival finally closed its doors for the final time last year. Now, from its ashes, rises er... RiZE – a confusingly-punctuated newbie to fill the pop/rock-shaped hole (in Chelmsford, at least). Continuing V's policy of booking basically anyone famous, regardless of their demographic or genre, RiZE has nabbed an undoubtedly big albeit slightly random selection for its inaugural year. But hey, if you wanna watch both the Manics and Rita Ora while slurping on a Blue WKD, then you go Glen Coco.
Line-­up includes Liam Gallagher, Stereophonics, Manic Street Preachers, James Bay, Bastille, Rita Ora, Craig David's TS5, Years & Years, Circa Waves.
Hylands Park, Chelmsford. Aug 17-18. £165 (camping), £115 (ticket only) £59.50 (day).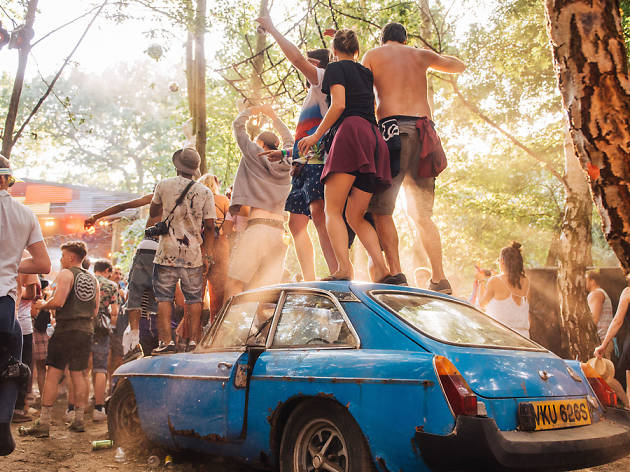 Lost Village
Get back to nature with this fest in the woods
This small but perfectly formed dance festival in the woods outside Lincoln offers more than just tons of excellent DJs and live acts. There'll be high-quality street food, craft beer, cocktails, comedy and a 'lake of tranquillity', where you zen the heck out after all the dancing. Plus you've got a wild woodland setting to roam around in.
Line-up includes DJ Harvey, Four Tet, The Black Madonna, Friendly Fires, Everything Everything, Ben UFO, Helena Hauff, Gilles Peterson, Eclair Fifi, Move D.
Lincolnshire. Aug 23-26. From £150.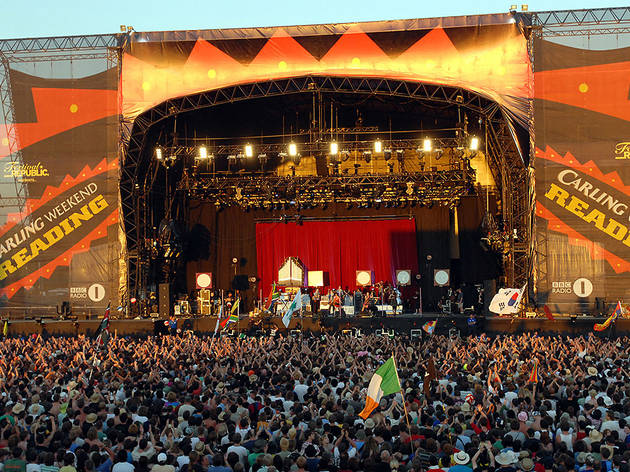 Reading Festival
Former rock mainstay takes a genre-diverse new turn

For decades now, Reading and Leeds have been the UK's flag-bearing rock weekender. A rite of passage for GCSE students popping their festival cherry, its booking policy has always been largely that if it ain't got six strings, it don't count. Recently, however, it's started broadening those genre horizons. And this year, proving once and for all that the tastes of the youth truly are a-changing, the bank holiday event is a smorgasbord of grime, hip hop, pop and dance. From Brockhampton to Dua Lipa to the coronation of King Kendrick, Reading's had a thoroughly modern makeover.
Line­-up includes Kendrick Lamar, Kings of Leon, Fall Out Boy, The Vaccines, Skepta, Dua Lipa, Wolf Alice, Post Malone, Travis Scott, Panic! At The Disco, Brockhampton.
Richfield Avenue, Reading. Aug 24-26. £205 (weekend) £69.50 (day).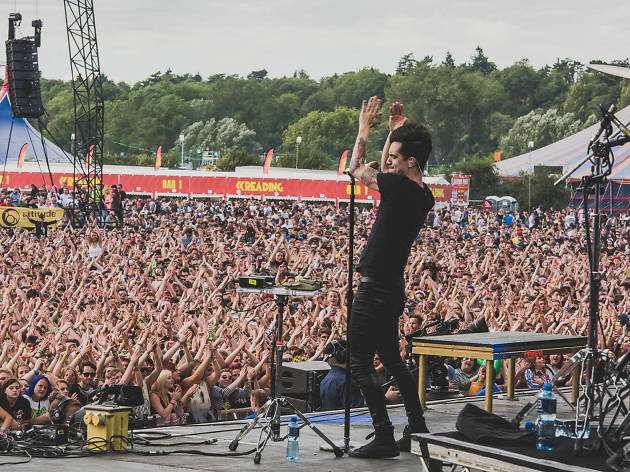 Leeds Festival
The Northern leg of the legendary weekender
While the booking policy at this year's Reading and Leeds might have thrown some curveballs at the usually trad rock event, rest assured that the vibe at Bramham Park will remain as familiar as ever. Like a PG13 version of Lord of the Flies, only with more mud and blue vodka slushies, Leeds Festival continues to be a reliably no-nonsense affair: sod the artisan food stalls, here you get burgers and chips, one type of lager and an absolutely enormous amount of music. A festival with its priorities in the right place, albeit with a shedload of tipsy teenagers shoved in there too.
Line­-up includes Kendrick Lamar, Kings of Leon, Fall Out Boy, The Vaccines, Skepta, Dua Lipa, Wolf Alice, Post Malone, Travis Scott, Panic! At The Disco, Brockhampton.
Bramham Park, Leeds. Aug 24-26. £205 (weekend) £69.50 (day).
End of the Road
Uber-credible picks from indie's weirder corners
Landing in the sacred crossover point between namedrop-friendly muso faves and bands that are actually, y'know, fun, Dorset season-closer End of the Road has been excelling itself on the line-up front in recent years. From high-shine leftfield pop to grizzled post-punk, they've got all the bases covered. Add to that a solid programme of arts and literature, plus an increasing nod to late-night larks, and you've got a veritable playground for the more discerning 20-something.
Line­-up includes Vampire Weekend, St Vincent, Feist, Ezra Furman, Fat White Family, John Cale, Yo La Tengo, Oh Sees, Ariel Pink, Idles.
Larmer Tree Gardens, Dorset. Aug 30-Sep 2. £195.
London music festivals in August 2018