Music & Nightlife: how to get listed
Here's everything you need to know about getting your gig, club, party, classical concert or other nightlife event listed by Time Out London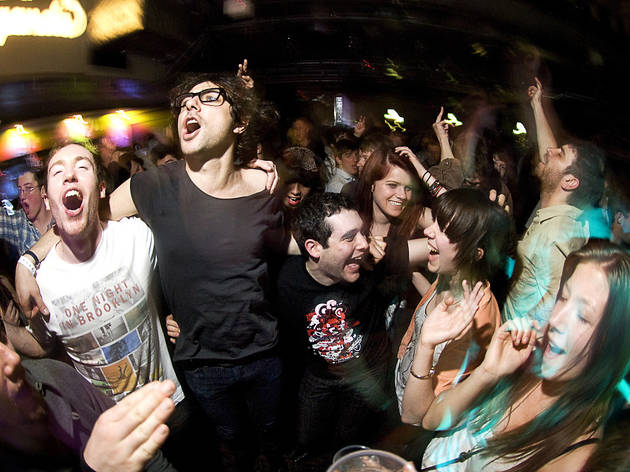 The bulk of our listings come via the Press Association, so if you'd like us to list your event, please submit your event to PA here.

If your listing is for the Music section (including classical concerts), make sure to select 'Live Music' from PA's 'Category' menu.
If your listing is for Nightlife, Clubs, Cabaret or Alternative Nightlife, select 'Clubbing' from the 'Category' menu.
Once we've received the information from PA, we'll have everything we need to consider your event or events for our listings online and in the weekly, free Time Out London magazine.

Please note that most events will no longer be considered for listing on Time Out if they have been submitted by email only.

Due to the number of requests that we receive, we can not guarantee a listing for any individual event. If your event hasn't been listed within a week of submission, it's possible either that we have chosen not to list it, or that we'll list it closer to the event date.

Finally, please bear in mind that we only list and cover events in London (except for music festivals – see below).
Aside from just listing events, we always want to know what's coming up in the worlds of music and nightlife.
If you've got details of a gig, a tour, an album or a single, or want to make a pitch for a feature to do with live music, email us at music@timeout.com.
If you've got a club night, party, cabaret event or alternative nightlife event coming up, let us know at nightlife@timeout.com.

For major live music gig and tour announcements, or to submit event details ahead of a press embargo, get in touch at musicbookings@timeout.com.

For inclusion in our annual print festival guide or online music festival coverage, please send event details to musicfestivals@timeout.com.
Sponsored listing
The Blues Kitchen Camden
This lively, contemporary bar-diner on the main Camden drag celebrates American musical heritage in song (live shows, DJs, free harmonica lessons), spirits and sustenance. The food is all-American in spirit and substance, with barbecue and burgers featuring prominently. Though you can, if you insist, order a 'superfood salad.'  There are around 50 bourbons in a variety of categories, some used as bases for cocktails. Rarer types (Blanton's Gold, Sazerac 18-Year-Old Rye, Woodford Reserve 1838 Sweet Mash) go for a tenner or more, but otherwise you'll be paying £3.50 to £6. 'America's native spirit' is how Kentucky bourbon is described, with Ancient Age and Evan Williams typical examples; Tennessee, 'the first cousin of Kentucky', is honoured with a full suit of Jack Daniel's labels.   
Venue says: "Free birthday bubbly for parties booking in for drinks at Blues Kitchen Camden on Friday nights. Get in touch for more details."