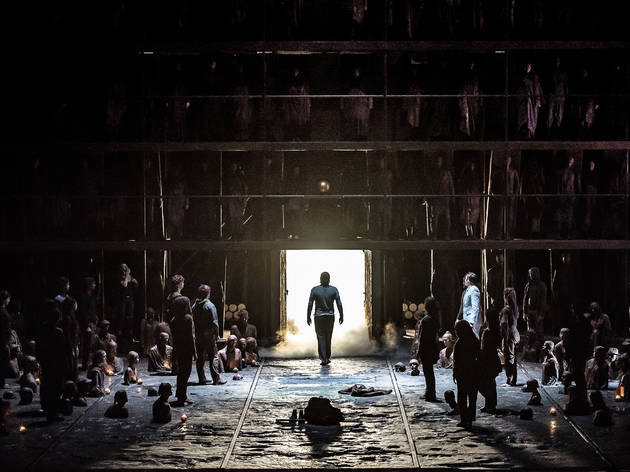 1/5
© Clive Barda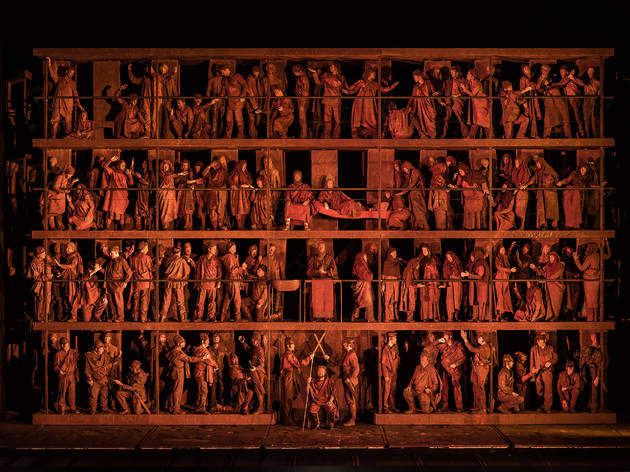 2/5
© Clive Barda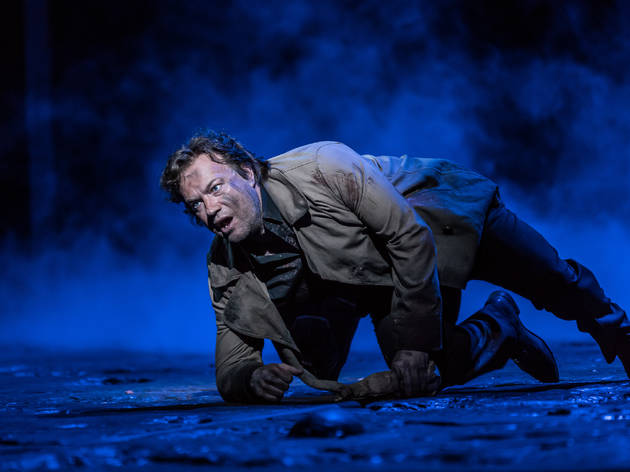 3/5
© Clive Barda
JOHAN REUTER AS OEDIPE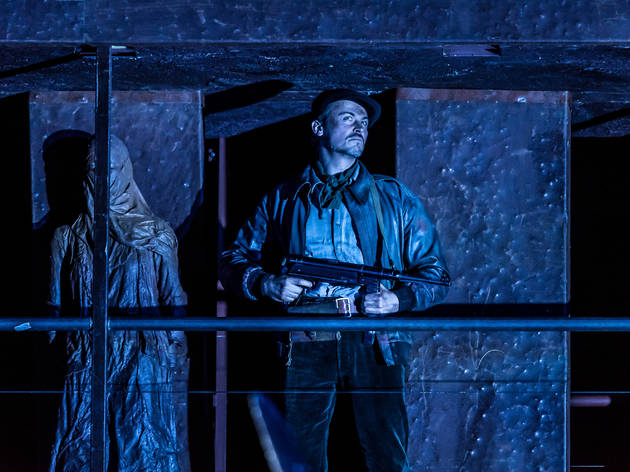 4/5
Clive Barda
STEFAN KOCAN AS WATCHMAN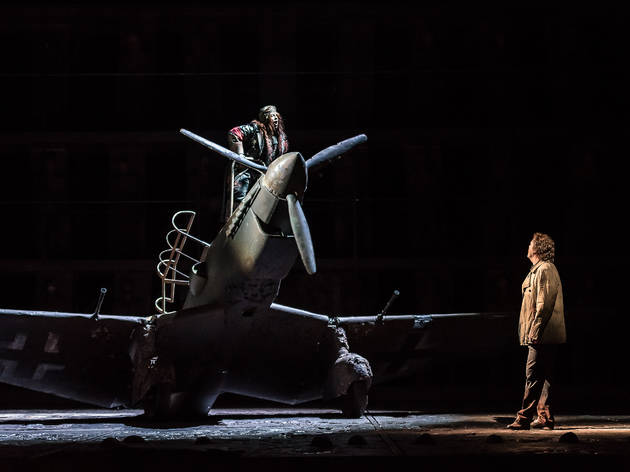 5/5
© Clive Barda
Time Out says
Enescu's rarely staged opera gets an innovative revival
In George Enescu's version of 'Oedipe', the Romanian composer has created a gloriously lyrical score to tell the tragic Greek myth. It glows in late-Romantic colour, inflections of his native folk music and modernist flourishes.
Proceedings open pleasingly as the image projected onto the safety curtain is repeated onstage. Alfons Flores's design offers 20 boxes, four tiers high, filled with traditional Theban characters, all caked with clay. At its centre, a bearded King Laius (solid bass Hubert Francis) proudly holds his baby Oedipus, before superb bass John Tomlinson, as blind soothsayer Tiresias, arrives to spoil the party with the revelation that the baby will grow to kill his father and marry his mother.
The production comes courtesy of Catalan theatrical team La Fura dels Baus, whose directors Alex Ollé and Valentina Carrasco excel with the beautiful and timeless – the act one tableau and act four heavenly shrine especially – but falter when they introduce gimmicky modernity – act three's high-visibility-jacketed Shepherd (tenor Alan Oke) and dismal, modern plague crisis centre in which boiler-suited medics in gas masks attend to the dead and dying.
Leo Hussain conducts with aplomb, maintaining a stately tempo appropriate for this regal tale, allowing room for the details and singers to shine. In the marathon title role, bass-baritone Johan Reuter struggles at times to be heard over chorus and orchestra. The star, however, is surely Tomlinson, whose Tiresias is gripping, his voice tender and concerned then, when mocked, powerful and baleful.
So why not five stars? Enescu's score, while rich and fluid, neither captures the monumental nature of this tragedy (like Stravinsky's 'Oedipus Rex') nor is modernist enough to revel in its horror and perversity (as in Richard Strauss's 'Elektra'). With no stand-out arias but rather endless arioso, it is more a tribute to the class of singers and chorus than to the composer that attention is held over its two-and-a-half-hours duration
Details