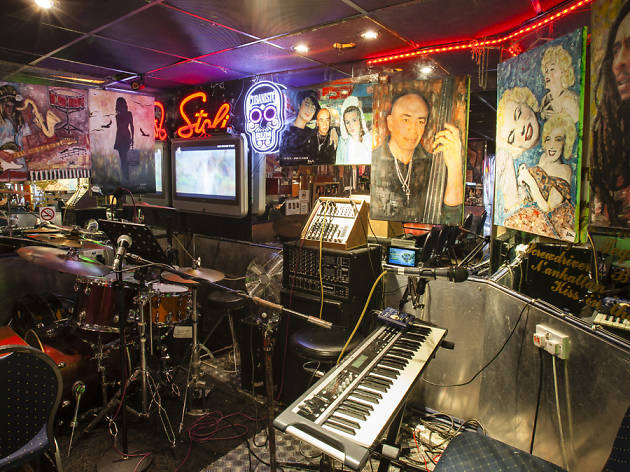 So you've never been to… Jazz After Dark?
Experience a bevy of genres played live at one of Amy Winehouse's favourite venues
In a nutshell
Gaudy, art-lined bolthole and shrine to Amy Winehouse: one for the Soho bucket list.
Where is it?
On Greek Street, so just round the corner from Ronnie Scott's Jazz Club. This place is more low-key, without skimping on late-night good times.
What's the vibe?
It's a tiny place – even the musicians spill off the stage – so prepare to be squashed in like notes in a super-hectic sax solo. Winehouse's old hangout is a bit like the late star herself: imperfect, but impossible to take your eyes off. The decor is best described as '80s futuristic.
What makes it a great venue?
It's like strolling into a jam sesh the whole world's been invited to. You'll see funk, R&B, soul and Latin from across the planet (maybe all at once). And in the daytime, it's a gallery – the walls are filled with the owner's paintings of celebs who've come through his door.
Who's the most famous person spotted there?
Amy, Amy, Amy. She first showed up demanding a job behind the bar – only to be given a gig instead. Show after show followed, and so did noughties A-listers such as Pete Doherty and Kate Moss. A VIP 'room' (cubbyhole) features a sofa that Winehouse supposedly perched on while writing tunes.
What's the booze situation?
Glasses of wine (£5.10) and bottled beers (£4.35) are typical, but at £7.50 for cocktails, you've paid much worse in Soho. No prizes for guessing who the Back to Black is named after.
What's coming up?
If you're after something specific, September has shows from two European vocal talents: Cheri Lyn (September 14 and 28) and Patricia Elizabeth (with the Rocca Brothers on September 8).
Find out what's going on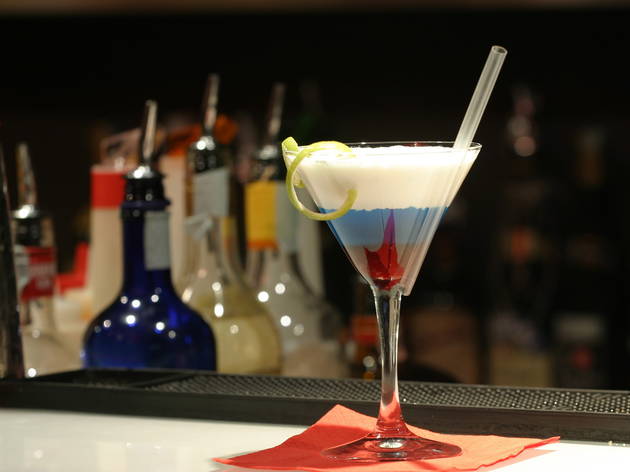 All the latest live gigs and more taking place at this Soho staple.