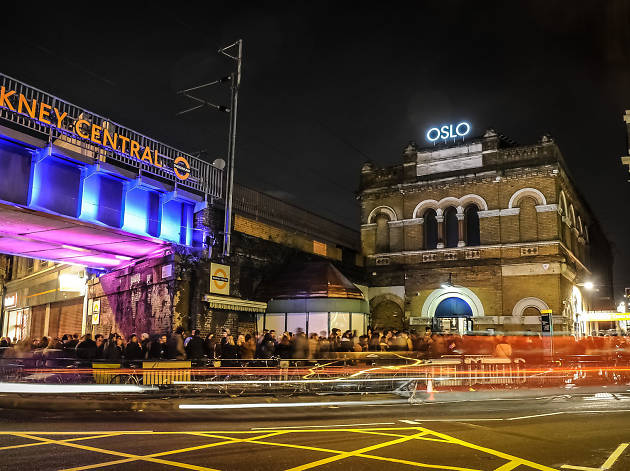 So you've never been to... Oslo?
Everything you need to know about this trendy former railway building in the heart of Hackney
In a nutshell
If a venue was an episode of 'The Killing', it would be this place: dark aesthetics, Nordic influences and criminally good performances.
Where is it?
In the 140-year-old former railway building beside Hackney Central station. Since it's located in a renovated building and is in the middle of Hackney, it's all a bit trendy – but in an ace way. Promise!
What's the vibe?
The young and vogue folk of east London blended with older live music fans more smoothly than one of Oslo's salted caramel martinis. It's also a hot spot for food lovers, thanks to stellar burgers and swanky takes on classics.
What makes it a great venue?
Oslo manages to achieve that elusive balance of being trendy but not wanky. Although it has a glowingly lit downstairs bar and restaurant, it's the gig room upstairs that truly shines. It hosts some of the best buzz bands – coming up in the next few weeks are Fat Whites spin-off The Moonlandingz and mesmeric outfit Temples. On top of that, Oslo has regular club nights in the form of Friday's Valhalla (hip hop and R&B) and Saturday's Locomotive Disco (house, disco and funk).
What's the booze situation?
Primarily craft beers drunkenly dampening crafted beards. There are also some great cocktails on offer and the venue's very own Oslo lager, brewed locally by Five Points.
Finally, what happens to all the coats left in the cloakroom?
According to the venue: 'All of our leftover coats are given to a local charity chosen by the managers.'
Previously: So you've never been to... Phonox?
Find out more about Oslo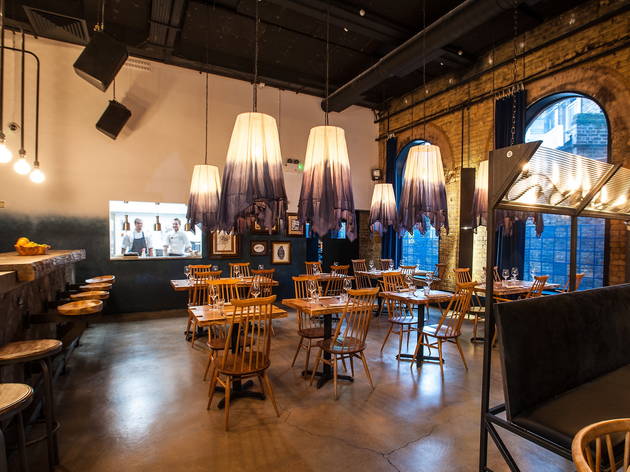 Find out more the latest gigs and goings on at Oslo...