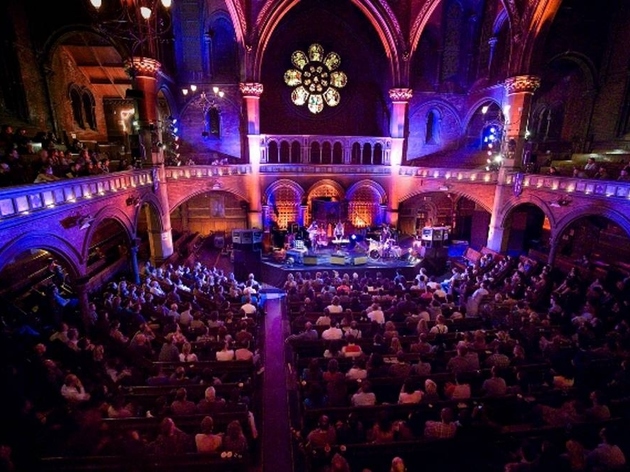 So you've never been to… Union Chapel?
A seriously special eighteenth-century church where you can find live bands, comedians and film screenings
In a nutshell…
It's one of the nicest, most welcoming venues in town. (It helps that it's a church.)
Where is it?
A hop and a skip away from Highbury & Islington tube stop – let the soaring brick tower be your guide.
What's the vibe?
The chapel was founded (in 1799) to serve as a 'Friend for All'. You're as likely to see your Auntie Muriel taking a pew at a Sunday service, as your muso friends at one of the chapel's free daytime gigs on Saturdays.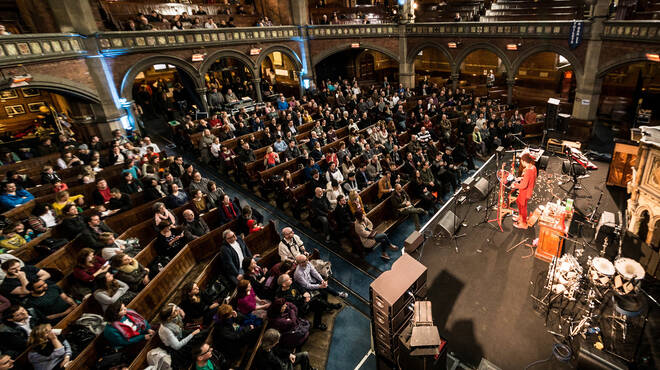 What makes it a great venue?
This may be preaching to the converted – Time Out readers have voted the chapel their favourite venue four times. That's because music belongs here, by design. This Grade 1-listed Victorian Gothic church was built so that anyone on stage can be seen and heard from every seat in the house. Whether you're there for Bat For Lashes or Stewart Lee (they do comedy nights, too), you can be sure it'll be an intimate evening.
What's the booze situation?
No hard stuff's allowed in the chapel because, y'know, God. But before you reach for your hip flask, there's a venue bar well stocked with Camden Brewery beers, whiskies, spirits and wines.
Finally, what happens to all the coats left in the cloakroom?
'Mostly they get reclaimed by their owners at the end of the night,' says the venue. 'But coats that do end up in lost property for more than a month go to The Margins Project, the homelessness charity based at the chapel.'
Previously: So you've never been to… Ronnie Scott's?
What's on at Union Chapel
Find out about the latest gigs and goings on at Union Chapel and get involved in all the action.