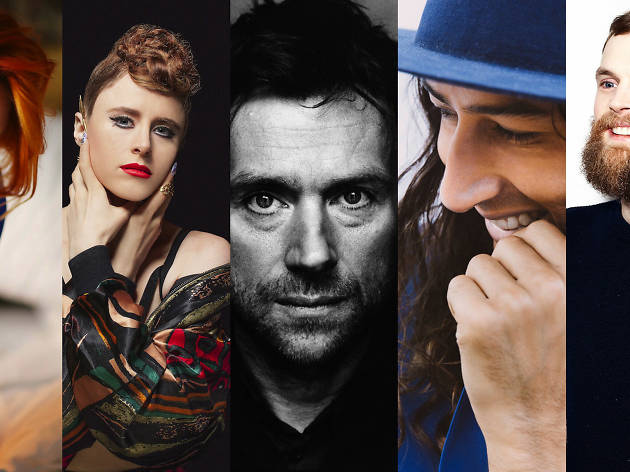 The 50 best songs of 2014
Stick this playlist on repeat – it's the very best new music of the last 12 months
It may be cold and miserable out there, but here's some good news to warm those chilly cockles: it's been a pretty great year for music. 2014 gave us some top songs, from chart-toppers with substance through to underground rock and electronica that showed (whatever Taylor Swift might say) that there's plenty of room left for true originality in the Spotify era. We've rounded up the best albums of 2014 elsewhere, but here's Time Out's big list of the best new music we heard this year. Listen up.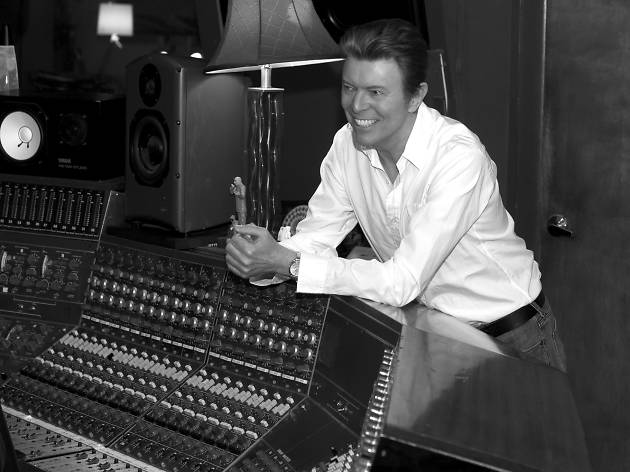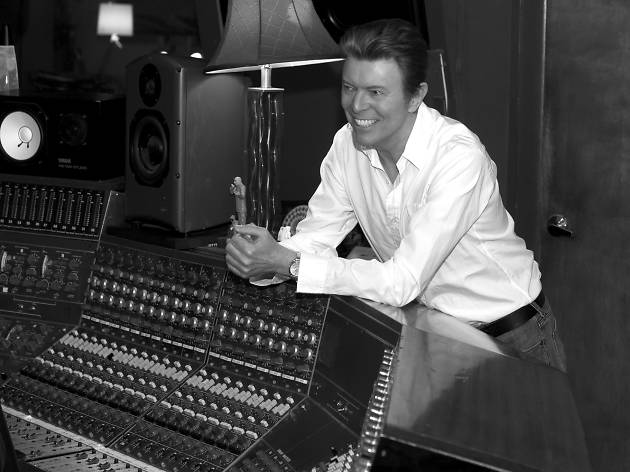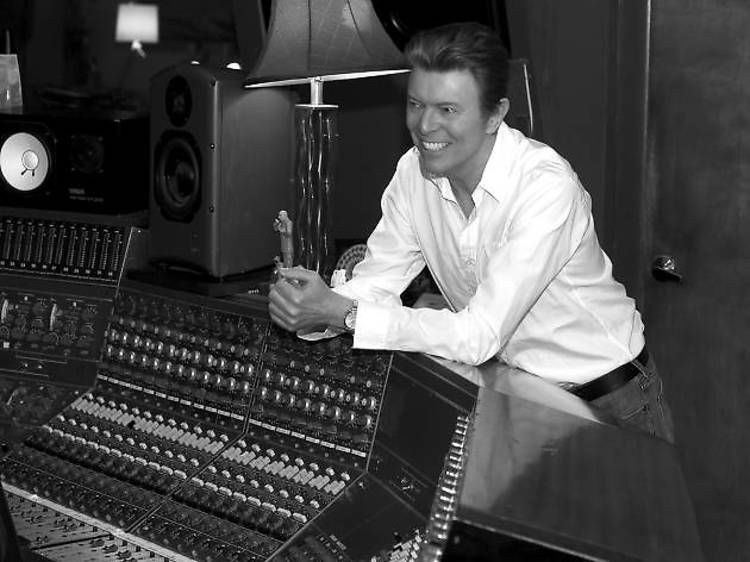 30. David Bowie – 'Sue (Or in a Season of Crime)'
Just when we thought last year's Bowie renaissance was over, the Duke rode again. Seven minutes of unhinged, filmic jazz-noir, like a '60s Scott Walker nightmare, 'Sue' thoroughly deserve its place alongside the classics as the only new track on Bowie's recent best-of 'Nothing Has Changed'. James Manning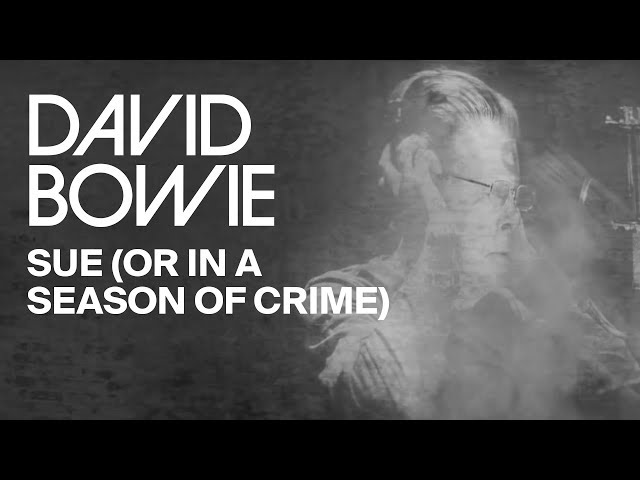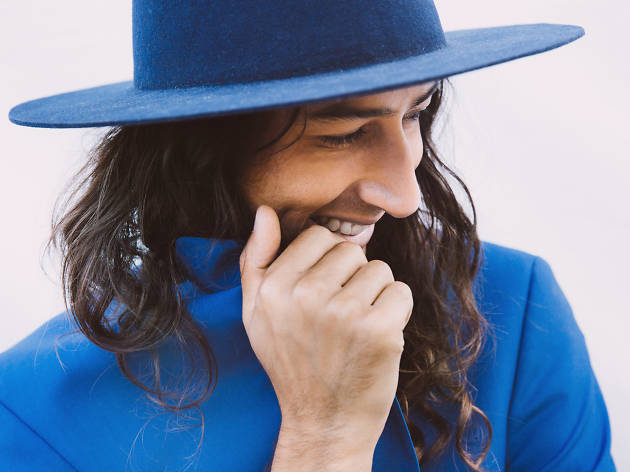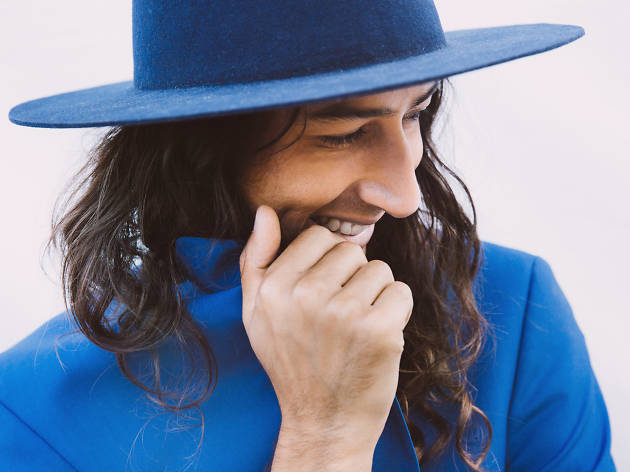 31. Kindness – 'This is Not About Us'
Musician, producer, damn fine dancer – Adam Bainbridge was on spectacular form this year, and never more so than with this beautiful, effortlessly funky track. Bound together by his rich vocal harmonies, it's a life-affirming blueprint for soulful modern songwriting. Tristan Parker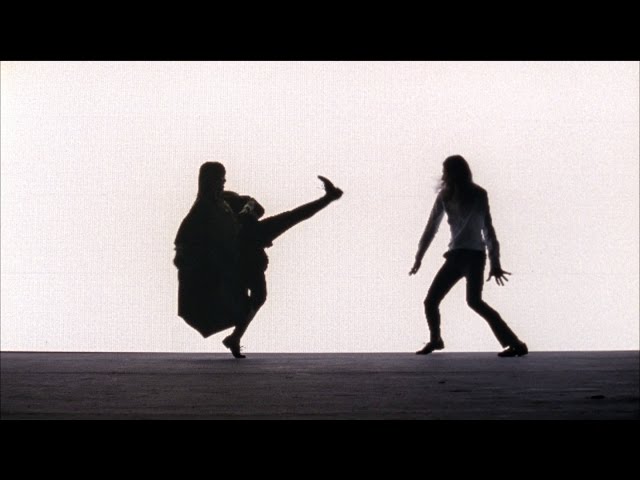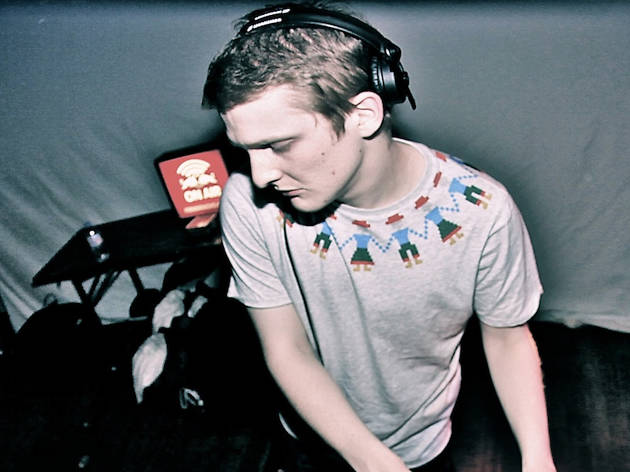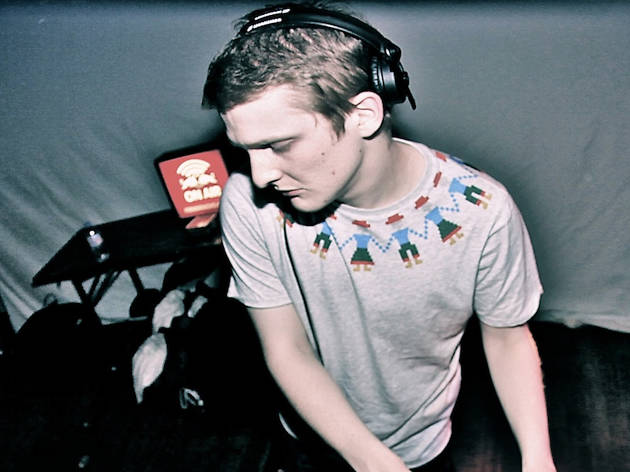 32. Floating Points – 'King Bromeliad'
Like the tropical plant this track is named after, Floating Points doesn't flower often – but when he does it's glorious. This nine-minute work-out, dropped in March, was a spot-on showcase for the DJ, producer and neuroscientist's brand of shuffling, spacey avant-house. Blooming great. James Manning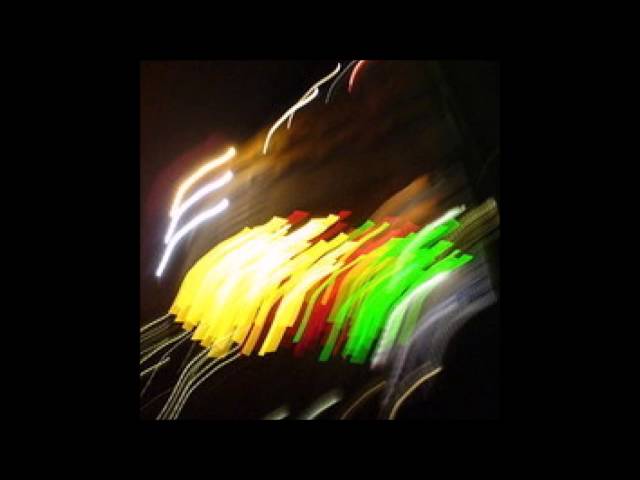 You won't catch this growling beast of a track on a Radio 1 playlist, but anyone who did their share of clubbing in 2014 will have heard it rinsed out. 'Ganzfield' combines glitchy techno, lasery dub and a fearsome attitude, and left dancefloors ripped up in a few short minutes. Tristan Parker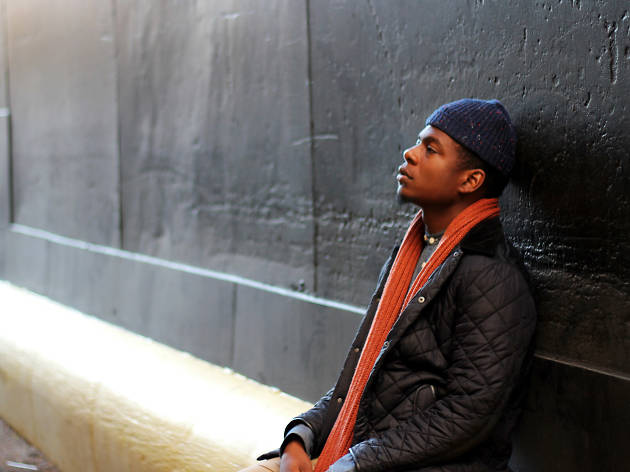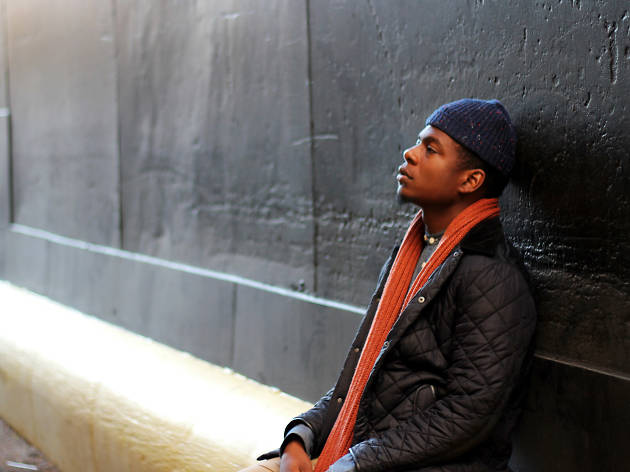 34. Mick Jenkins – 'Rain'
This infectious track from rapidly rising Chicago rapper Mick Jenkins was produced by fast-rising producer Kaytranada and samples Missy Elliott's 'The Rain (Supa Dupa Fly)', but the luscious, smoky, rolling hip hop that results is all down to Jenkins' free-flowing lyrical dexterity. Tristan Parker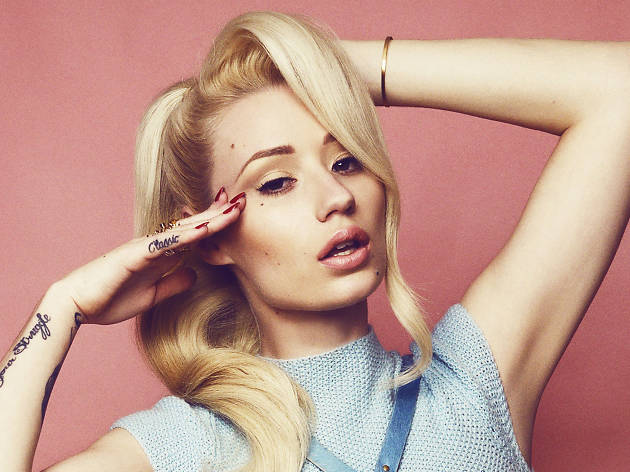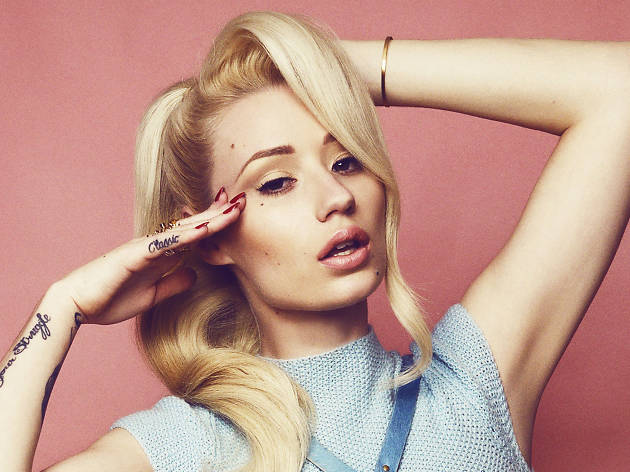 35. Iggy Azalea featuring Charli XCX – 'Fancy'
'I'm so fanc-ay!' We're not sure how anyone escaped this low-riding smash hit by Aussie rapper Iggy Azalea and Essex's very own Charli XCX. Its sheer ubiquity over the summer took the shine off a little, but that earworming chorus and the 'Clueless'-aping video helped it outpace and outlast most of the year's poptrash. James Manning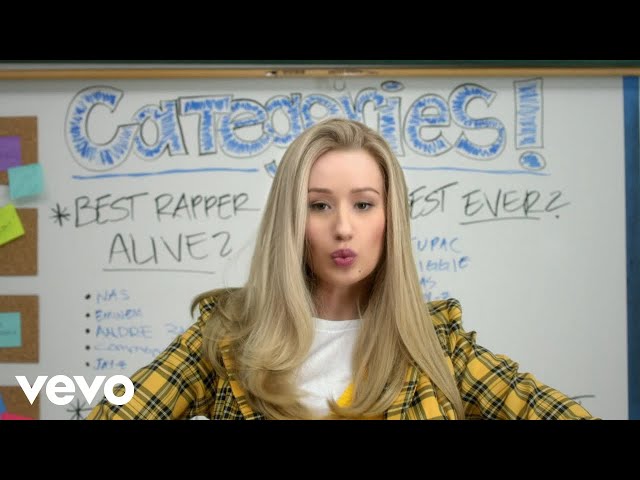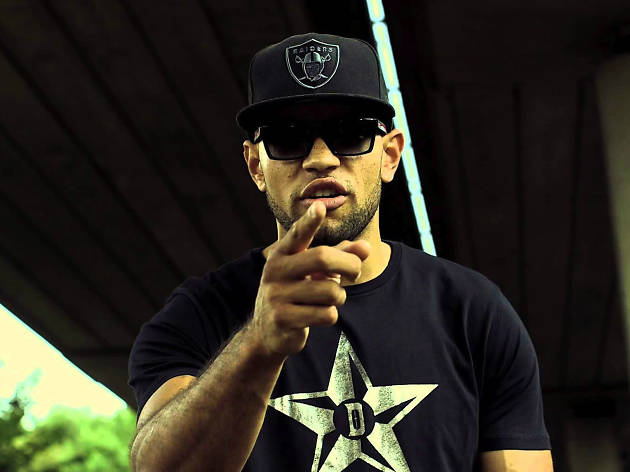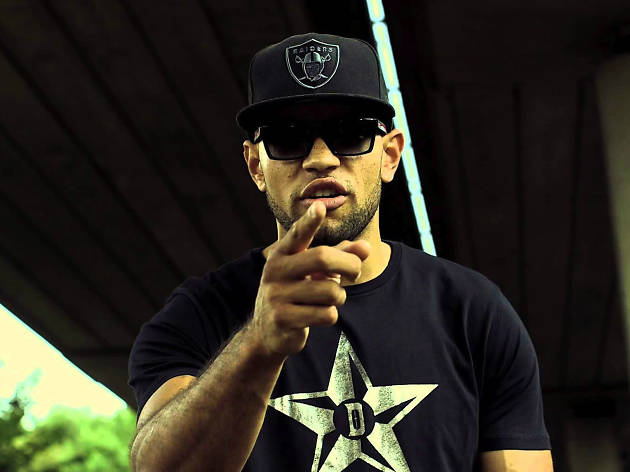 36. Meridian Dan – 'German Whip'
On which the Tottenham MC rhymes about the joys of driving a blacked-out Merc and, er, leaning back. An unexpected grime-rap pearl from 2014, the sheer amount of baller swagger on the track is enough to make Kanye blush. Tristan Parker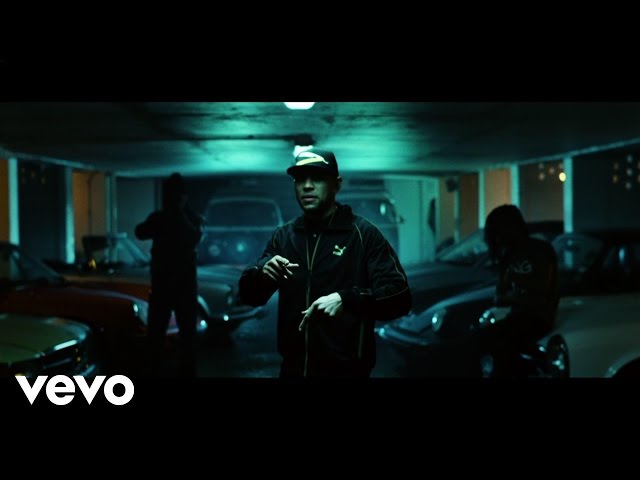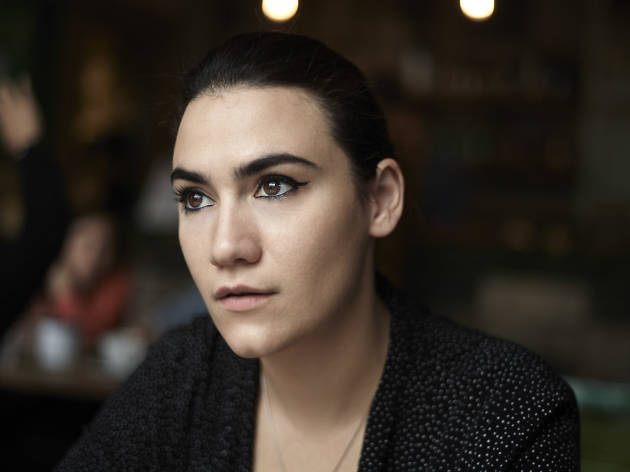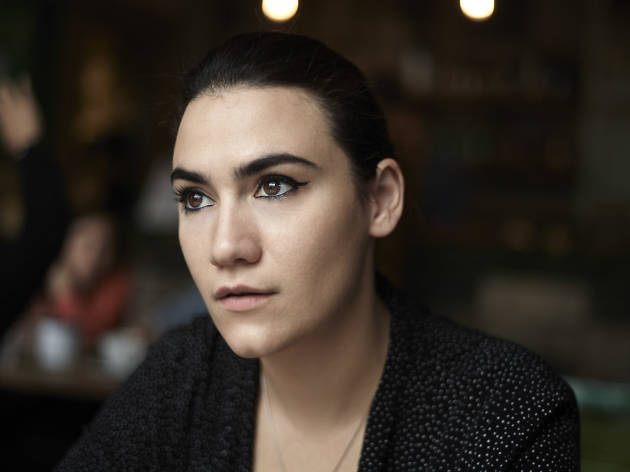 37. Nadine Shah – 'Stealing Cars'
The clangorous guitar pulse at the start is as brilliantly claustrophobic as anything on Shah's 2013 debut 'Love Your Dum and Mad', but by the song's end there's a sense of real elation here. Our only taste this year of Shah's next move, 'Stealing Cars' implies a cracking 2015 for the Geordie singer. James Manning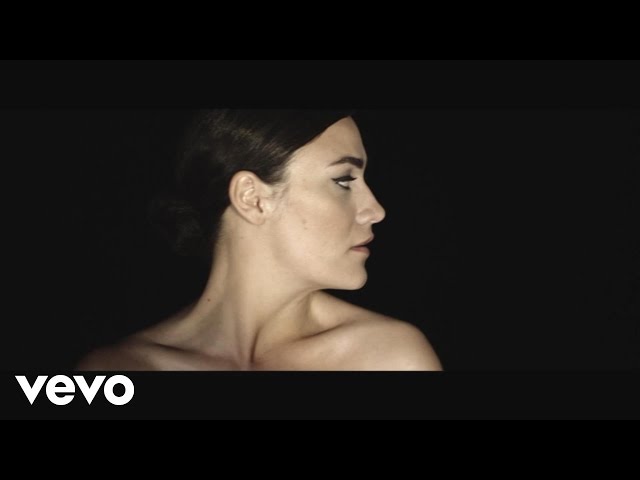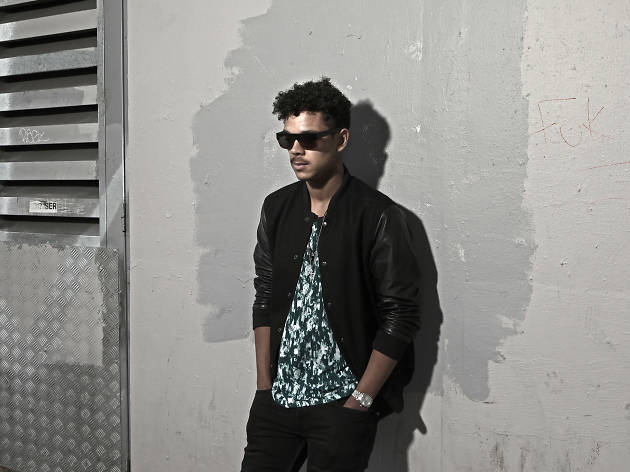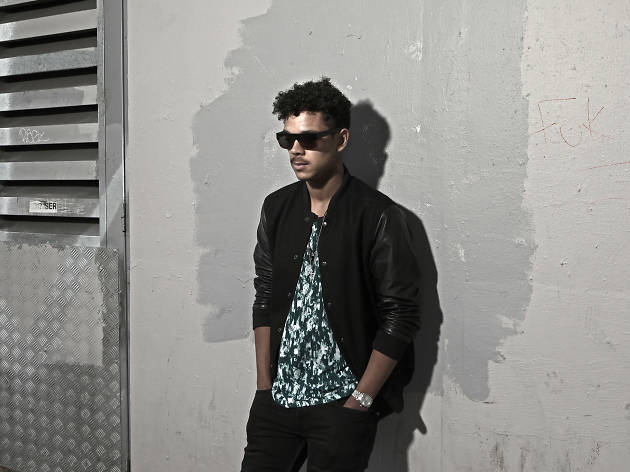 38. Route 94 featuring Jess Glynne – 'My Love'
Hands in the air and all back to the '90s! This vocal house hit stormed the UK's charts, clubs and bedrooms alike: quite a feat considering Route 94 only just turned 20 this year. The London producer's debut was impossible not to love with its old-school piano chords, a clap-along breakdown and Jess Glynne's second consecutive Number One vocal.
Lucie Horton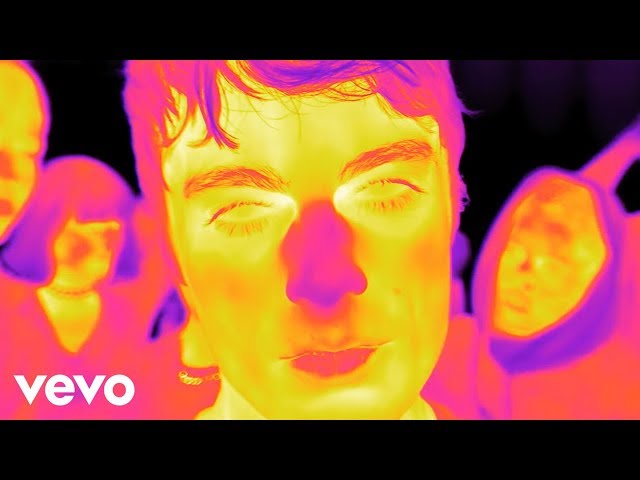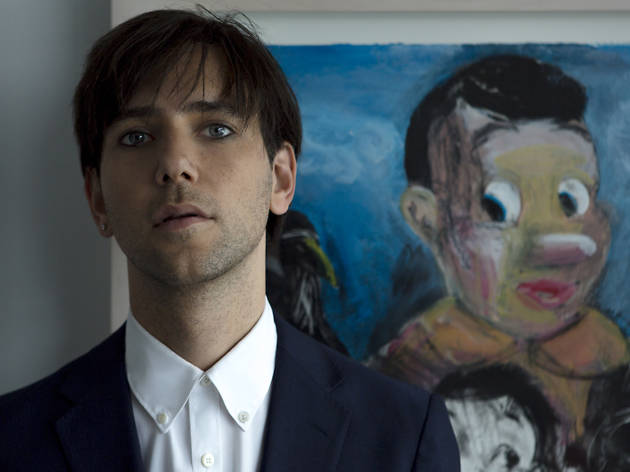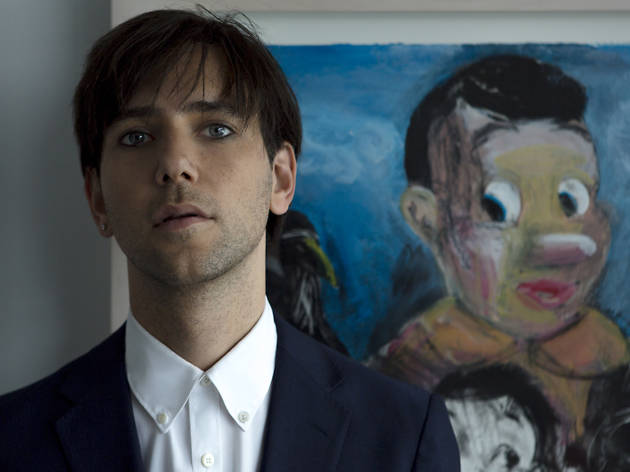 Many would have foolishly written off the most quotable man in dance music as a legacy from the electroclash years. But in late 2014, Canada's most gonzoid technoist came zooming back into view with the slinkiest car song since, erm, Elastica's 'Car Song'.
Oliver Keens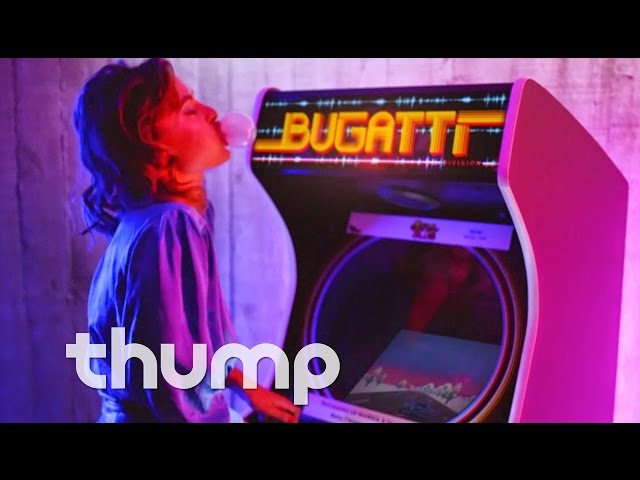 See numbers 40-31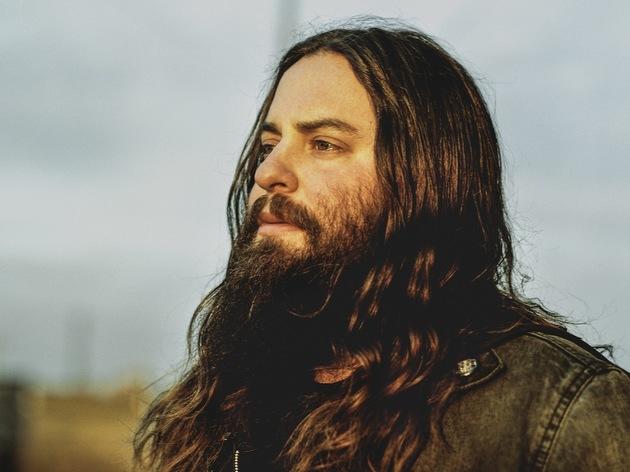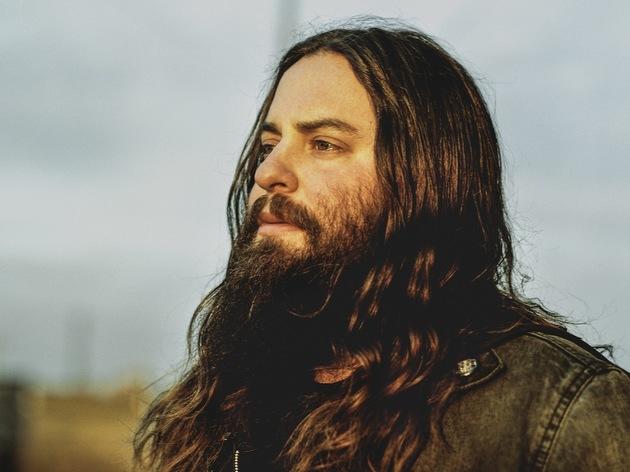 30. Strand Of Oaks – 'Goshen '97'
More nostalgic than an entire box set of 'The Wonder Years', Timothy Showalter's previously folk-leaning alias rocked out in a big way with this squalling 'back in the day' delight, which featured lyrics about singing Smashing Pumpkins songs in the mirror and a guest turn from J Mascis on guitar. Oliver Keens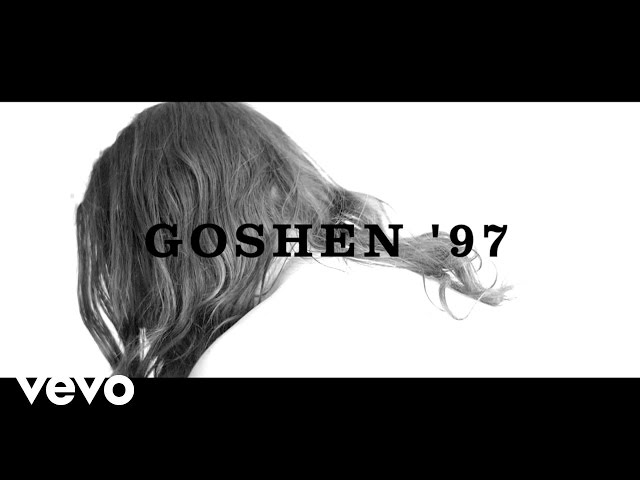 31. East India Youth – 'Heaven, How Long'
'Valerian awakenings / Amitriptylene evenings…' William Doyle (alias East India Youth) certainly has a knack for a romantic lyric, but it's his lush synth orchestrations that make his songs really shine. 'Heaven, How Long' builds slowly for exactly three minutes, takes a deep breath, then explodes into a dizzying motorik pulse. Sublime. James Manning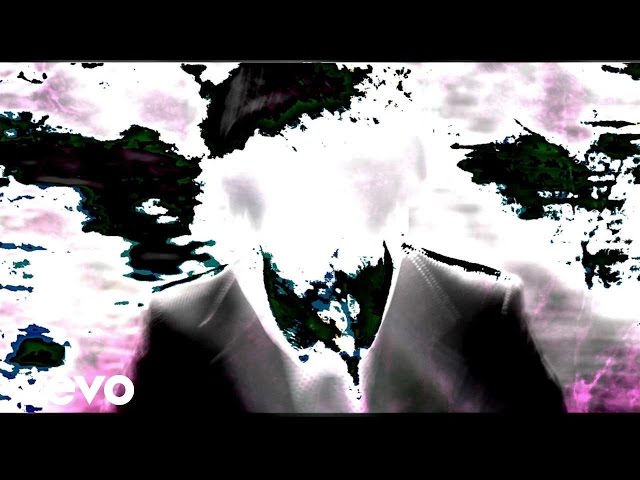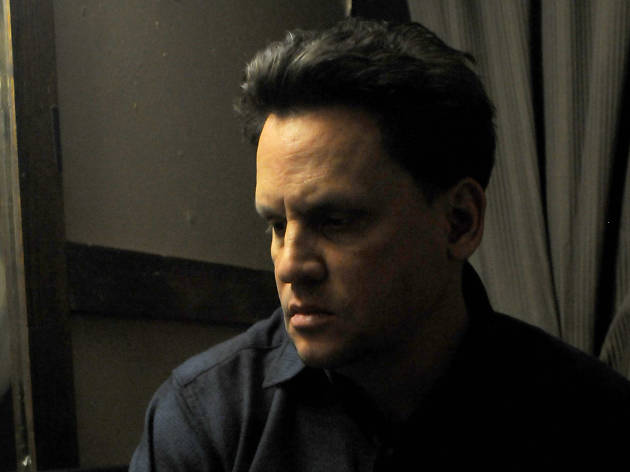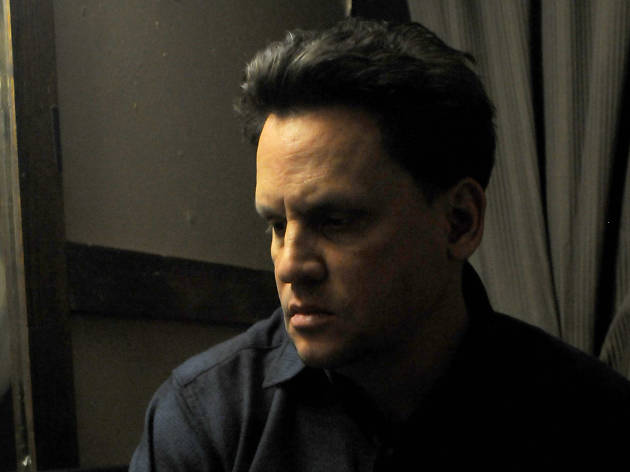 32. Sun Kil Moon – 'Richard Ramirez Died Today of Natural Causes'
Mark Kozelek may be a grumpy bastard, but you can't ignore his divine gift for downbeat folk-rock. This bit of bleak brilliance by his Sun Kil Moon project starts as a haunting flashback to the 'Night Stalker' killings of the '80s, then evolves into an intimate meditation on the terror of aging. James Manning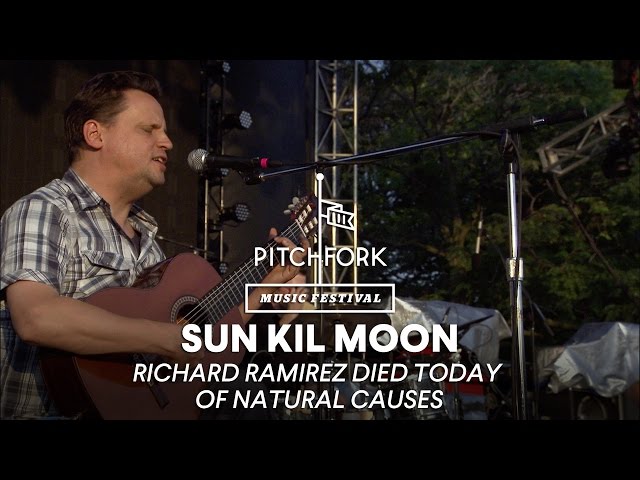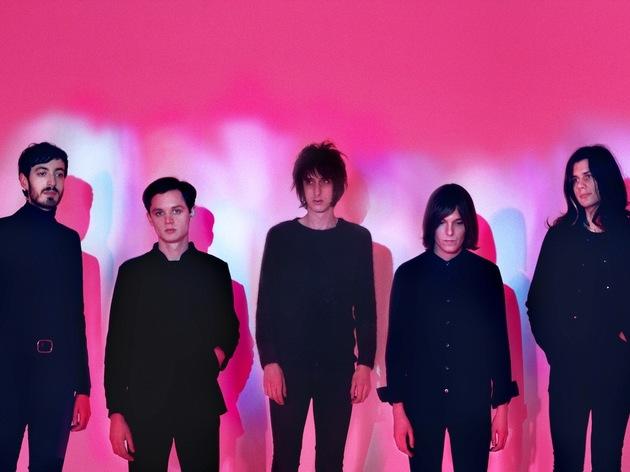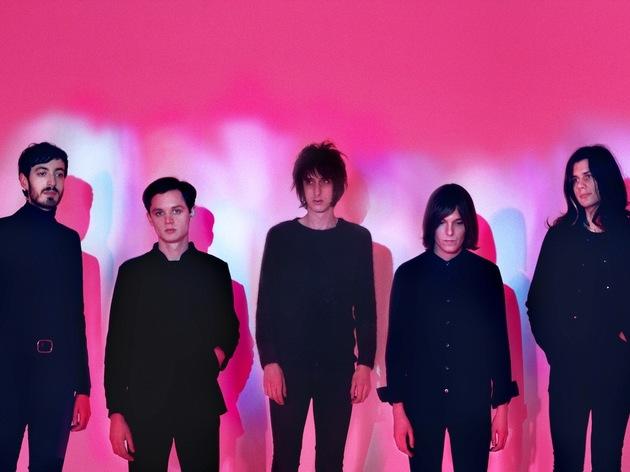 33. The Horrors – 'So Now You Know'
The reinvention of The Horrors from shock-headed garage-punks to the epic synthpop kings of 'Luminous' has been one of the most fascinating stories in British music for years, and 'So Now You Know' is the most perfect pop song they've written to date. It provided a legal high on festival stages right through the summer. James Manning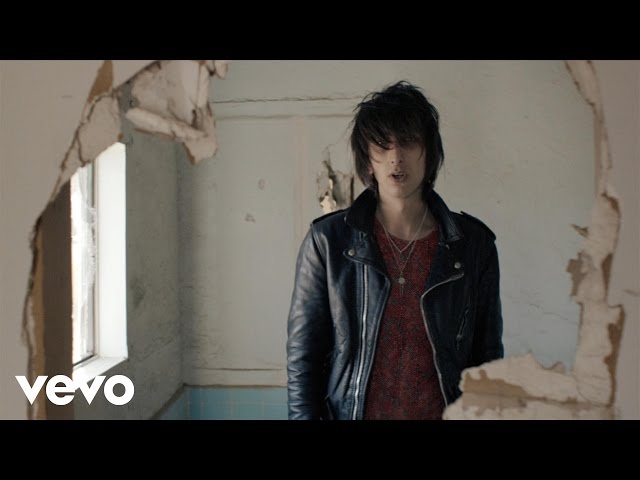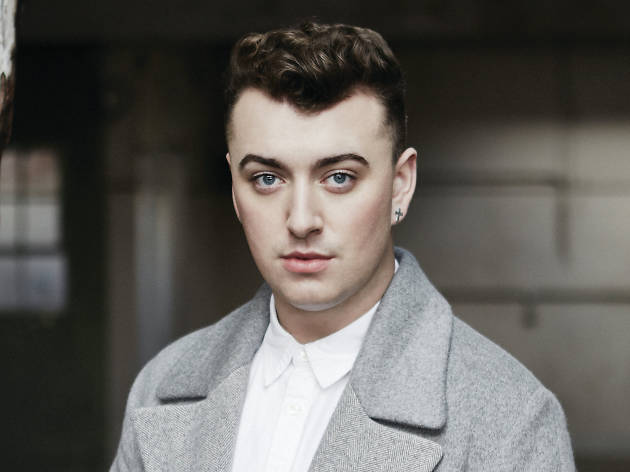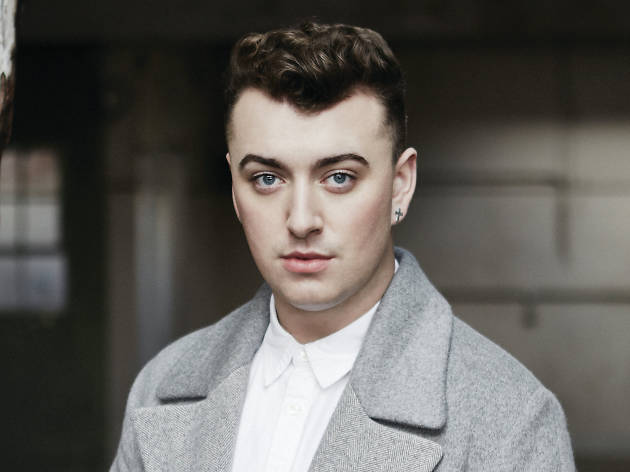 34. Sam Smith – 'Stay With Me'
A major part of Smith's staggering Transatlantic dominance in 2014 was this gospel-aided plea for love – not just a one-night stand. It managed to hold its integrity throughout the year, even when covered by everyone from Charli XCX to, erm, Vin Diesel. Oliver Keens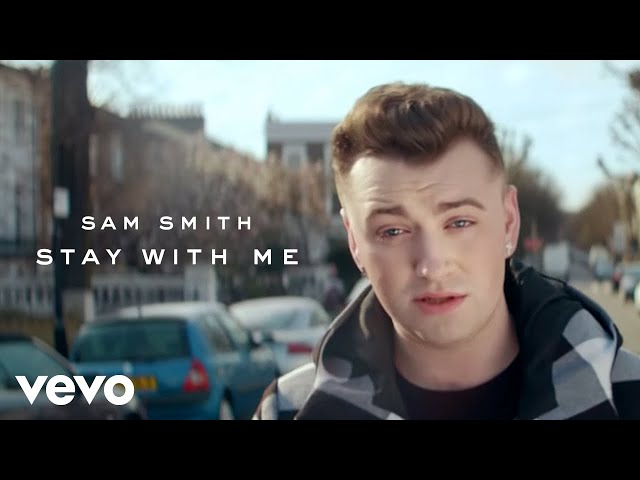 35. Honeyblood – 'Choker'
Since they released their great debut album in July, Glaswegian duo Honeyblood have changed half their line-up by swapping drummers. Fortunately, as this highlight track coos, 'What doesn't kill you makes you stronger' – and 'Choker' suggests that Honeyblood have enough top-notch grunge-pop to keep rocking for years to come. James Manning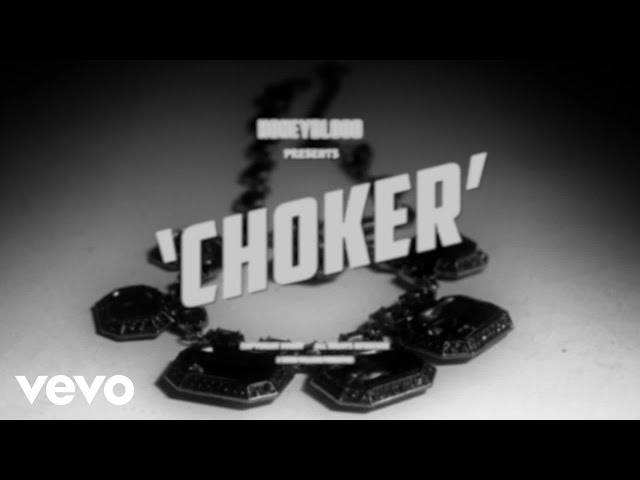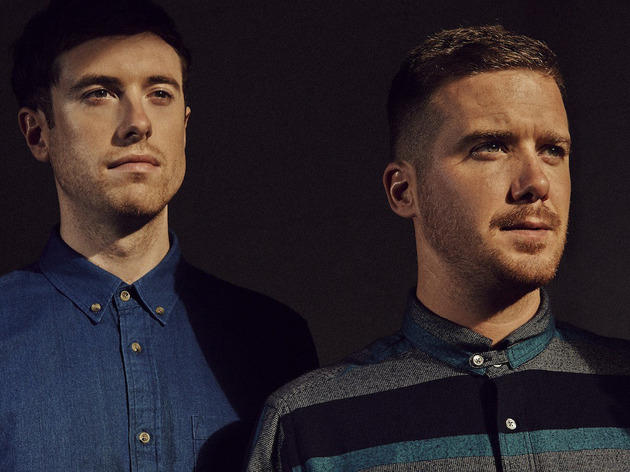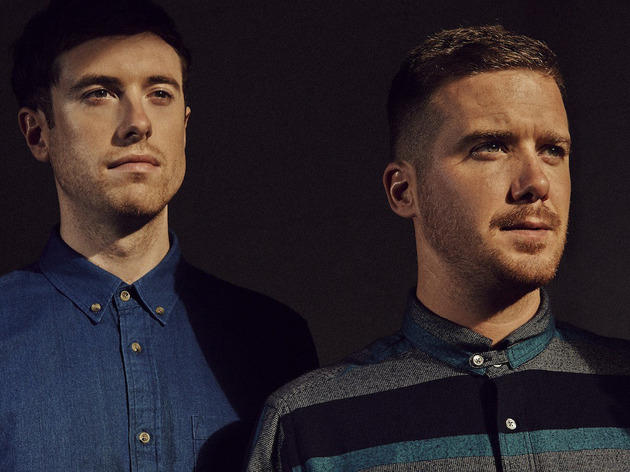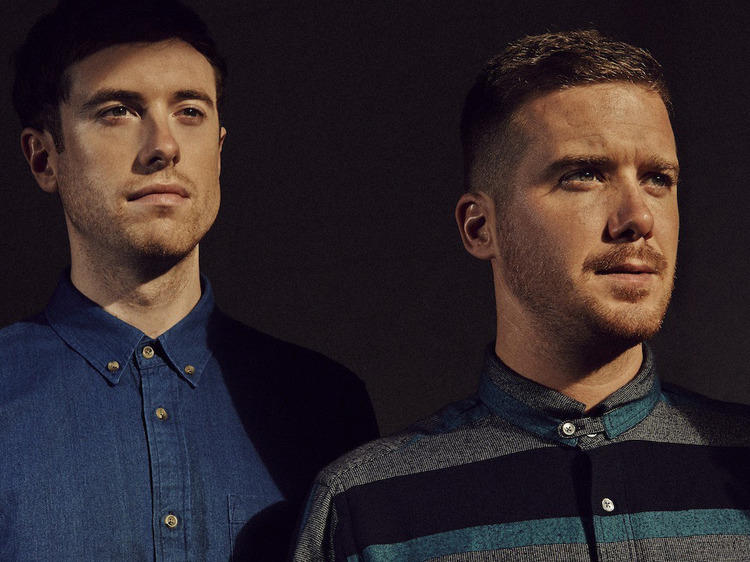 36. Gorgon City featuring MNEK – 'Ready for Your Love'
Making poppy, festival-friendly house music is Gorgon City's forte, but this track really stood out with its soothing, soulful vocal and bouncing Chicago-style bass. If any song was this year's definitive club banger, it was 'Ready for Your Love'. Lucie Horton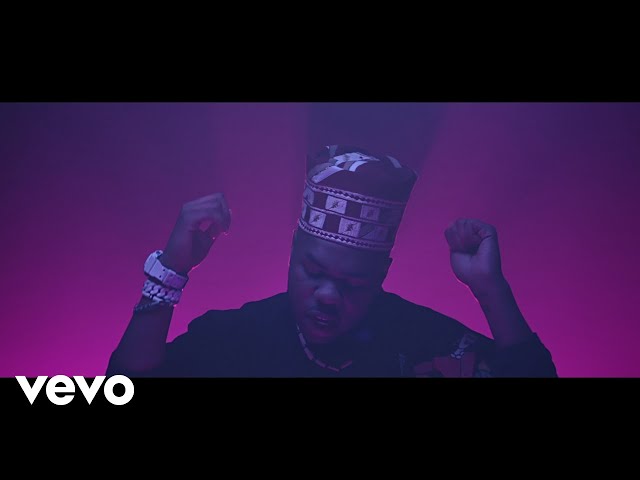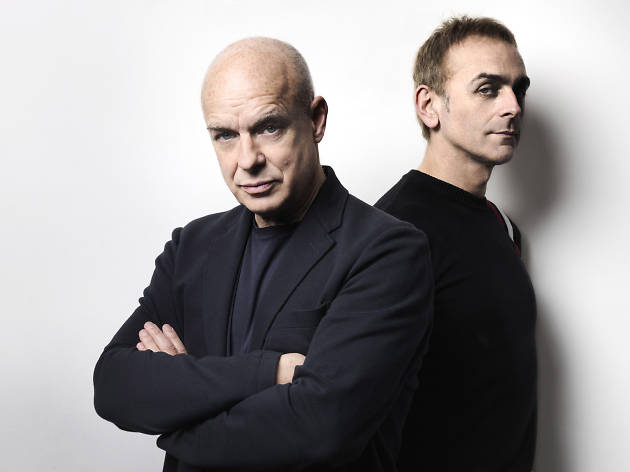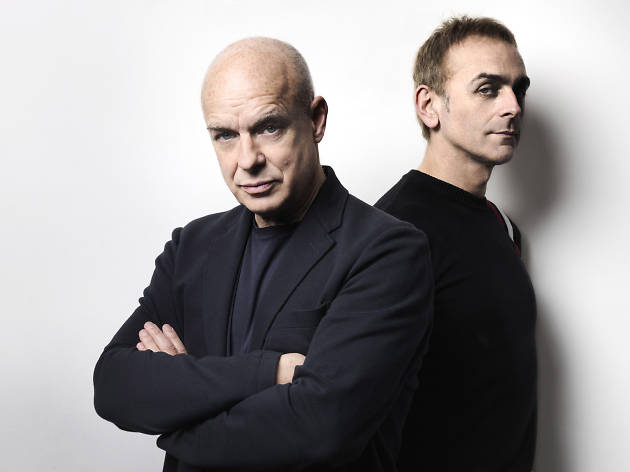 37. Brian Eno and Karl Hyde – 'Daddy's Car'
For anyone unfamiliar with the poppy side of Brian Peter George St John le Baptiste de la Salle Eno, 2014 was a great year. He did a guest turn on Damon Albarn's solo LP (on the Monkees-esque 'Heavy Seas of Love') and released not on but two whole LPs of happy, minimalist pop with Underworld's Karl Hyde, with the warm funky glow of 'Daddy's Car' proving the highlight. Oliver Keens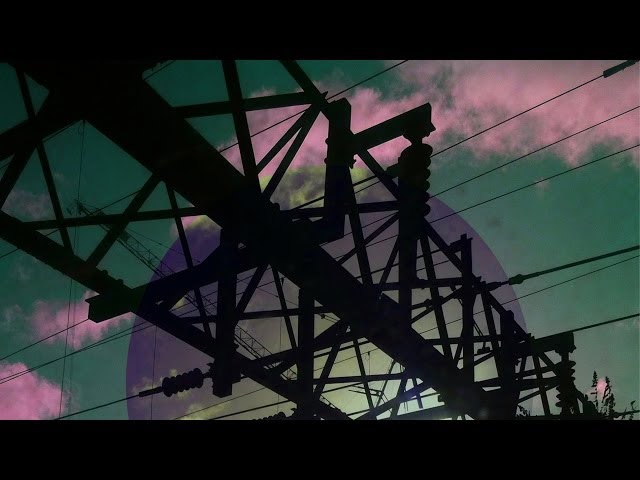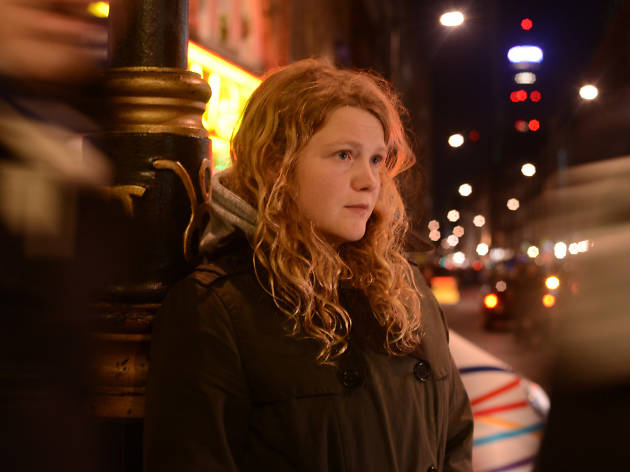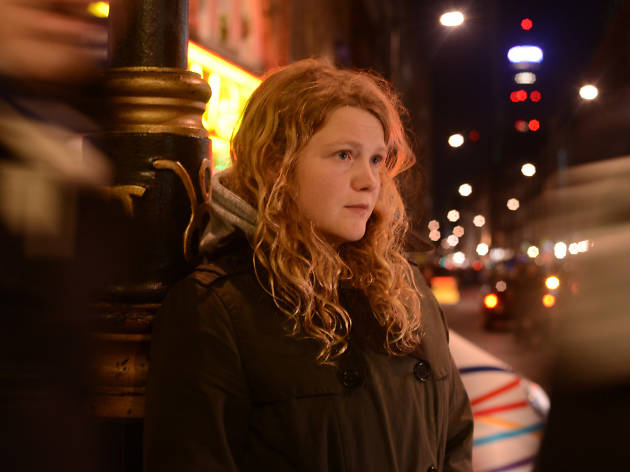 38. Kate Tempest – 'Lonely Daze'
A highlight of Kate Tempest's revelatory, Mercury-denied album 'Everybody Down', this 'Sleng Teng'-recalling mix of swampy guitars and bass whizzes through a novel's worth of characters and scenarios in just over four minutes. Oliver Keens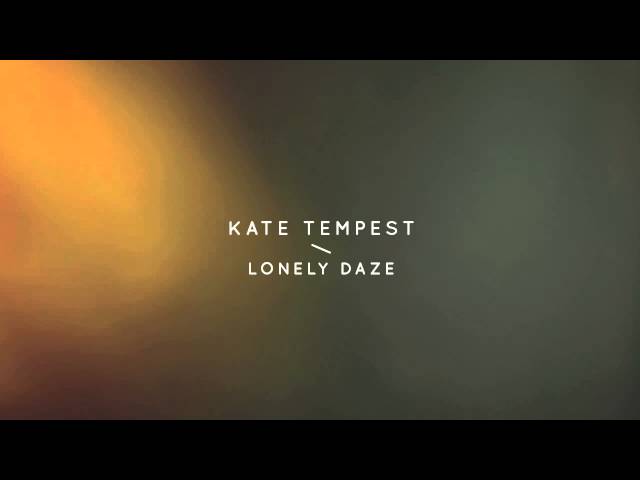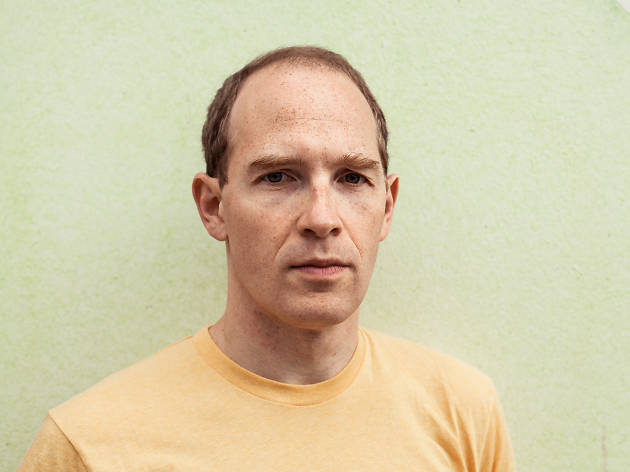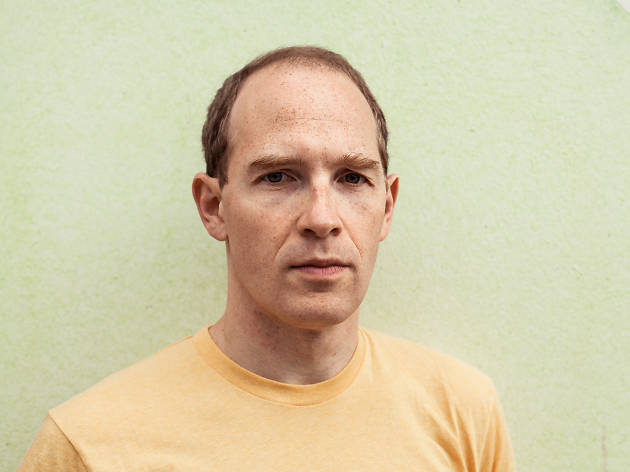 39. Caribou – 'Can't Do Without You'
Dan Snaith tantalisingly dropped this taster track a full five months ahead of his long-awaited new album 'Our Love'. Never afraid to hop between genres, with 'Can't Do Without You' he merged psychedelic pop and electronica and quietly built to a euphoric, ultra-romantic finish. His girlfriend is a lucky woman. Lucie Horton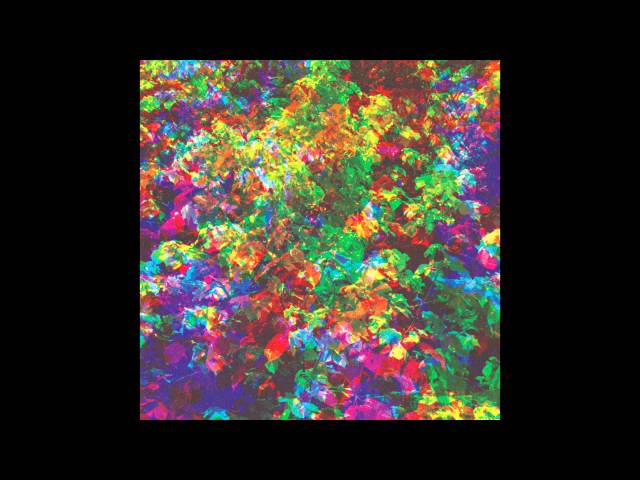 See numbers 30-21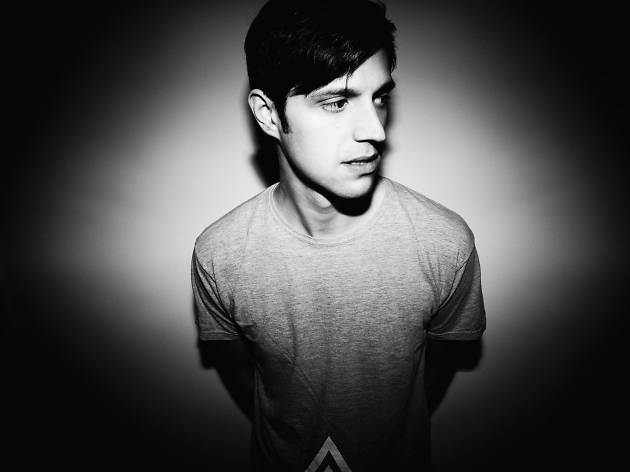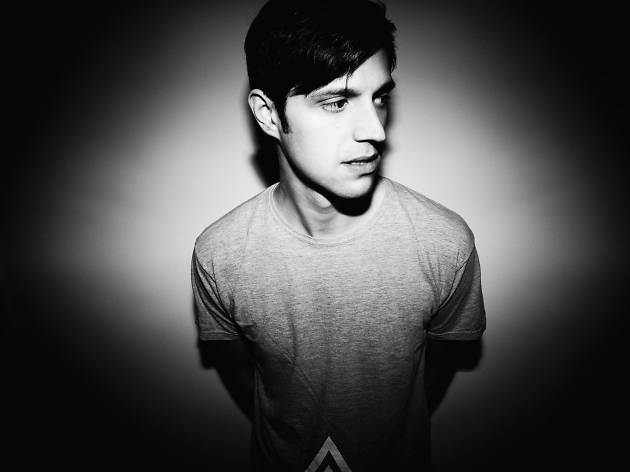 30. Dan Beaumount – 'Trippy Pumper'
The man who runs Dalston Superstore and Dance Tunnel reminded us all with this Chicago-channelling belter that he's also a dab hand at making deliciously deep house grooves. The winding, hypnotic riffs roll on for eight whole minutes: it's nowhere near enough.
Tristan Parker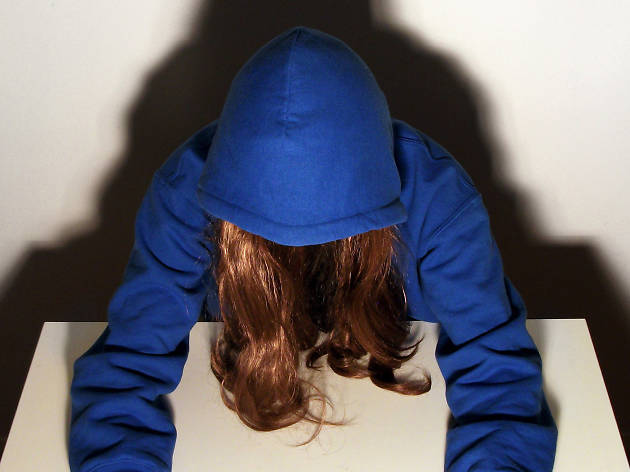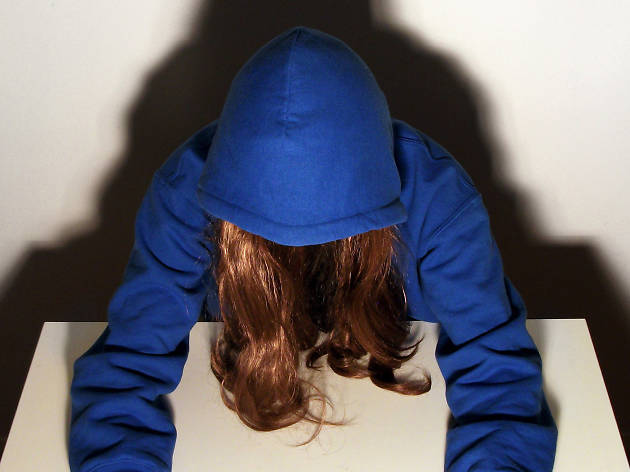 31. Gazelle Twin – 'Anti Body'
Industrial beats, cut-throat synth stabs and garbled, whispered lyrics: perhaps the only person to out-Aphex Aphex Twin in 2014 was hooded electronica menace Gazelle Twin, who scared and delighted us with this brilliantly creepy digital war-cry. Tristan Parker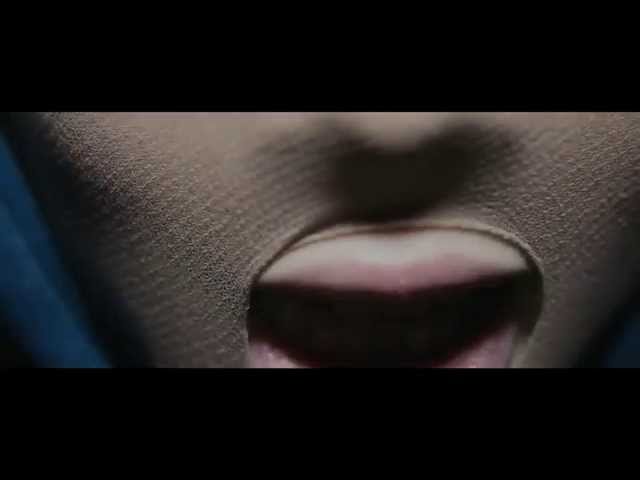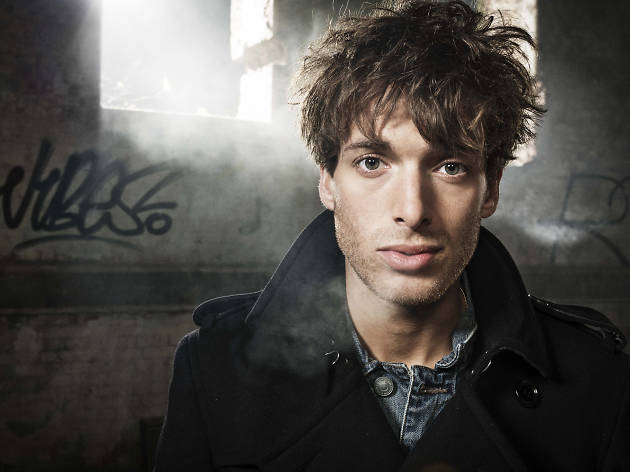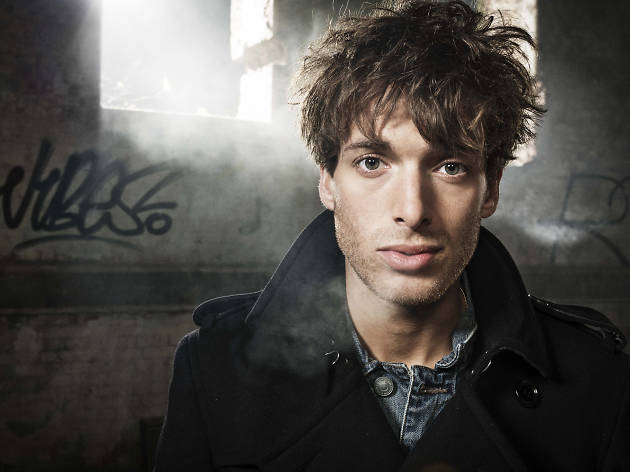 32. Paolo Nutini – 'Iron Sky'
Young Paolo finally stepped out of those new shoes this year, using his album 'Caustic Love' to reinvent himself as a mature, blue-eyed soul belter. 'Iron Sky' was a new peak for the Scottish singer: a cathartic state-of-the-nation address with an epic climax and an unexpected cameo by Charlie Chaplin. Who saw that one coming? James Manning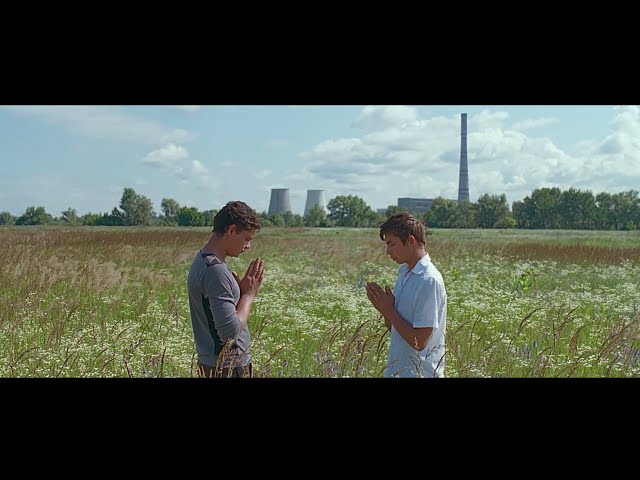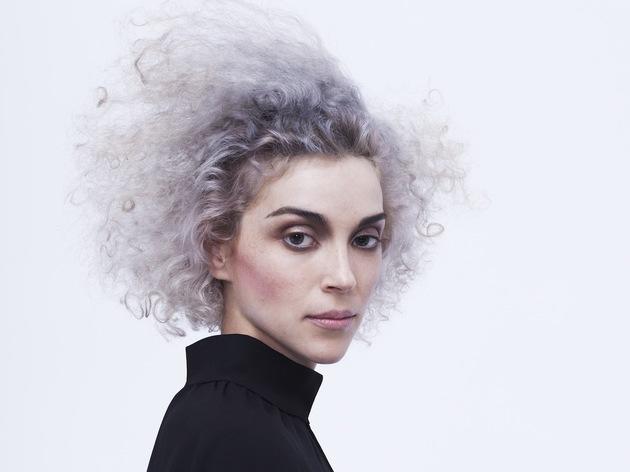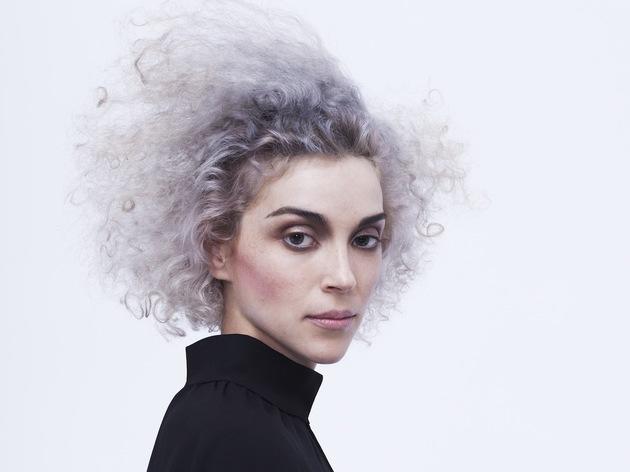 33. St Vincent – 'Digital Witness'
Fresh from touring with David Byrne and a big brass band, Annie Clark got back to the solo life with this crazy, honky pop-funk document of life under the Zuckerberg regime. Out of nowhere comes an ecstatic, synth-laden chorus, making the infinite scroll of a social network start to sound dangerously seductive. James Manning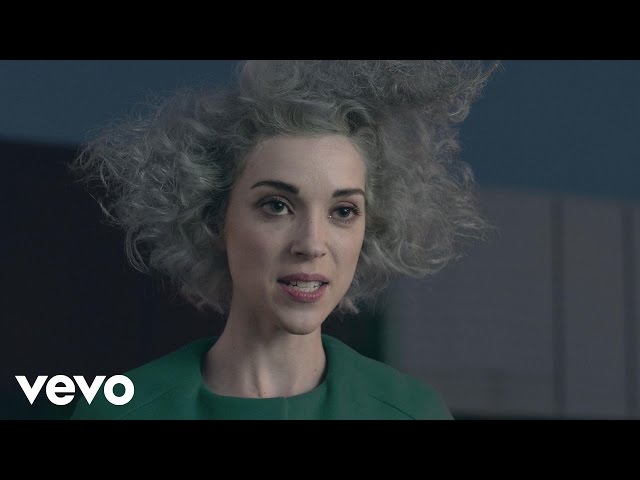 34. Glass Animals – 'Gooey'
This Oxford foursome were one of 2014's biggest indie success stories, with a blend of shimmering synths, R&B and indie melodicism that putt them somewhere between Alt-J and Animal Collective. 'Gooey's twinkling sounds and melting chords sound right out of an enchanted forest, with surreal lyrics to match. Lucie Horton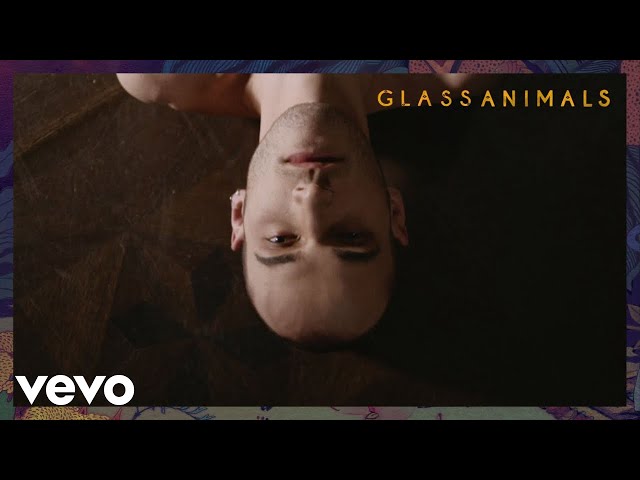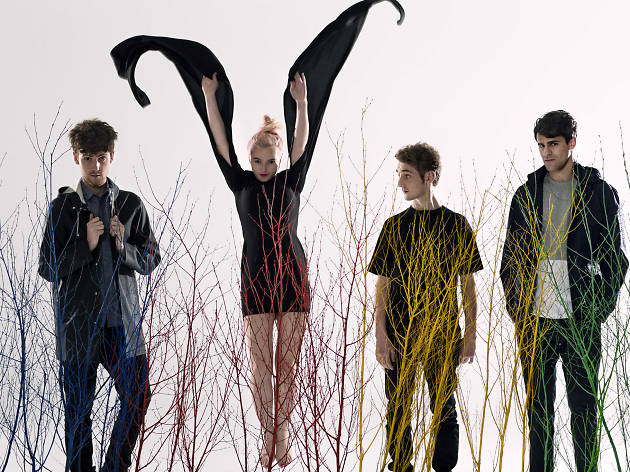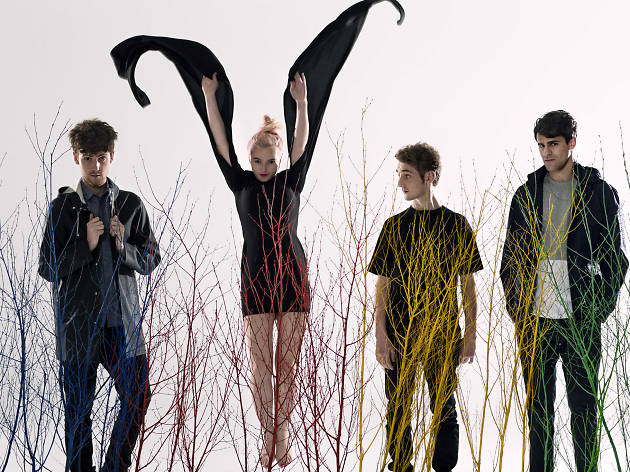 35. Clean Bandit featuring Jess Glynne – 'Rather Be'
Clean Bandit slugged it out all year with their mate Sam Smith to be the biggest British breakout stars of 2014, but it was the violin-toting four-piece who struck the first blow with this ultra-likeable pop tune: a massive grin slapped across the face of daytime radio.
James Manning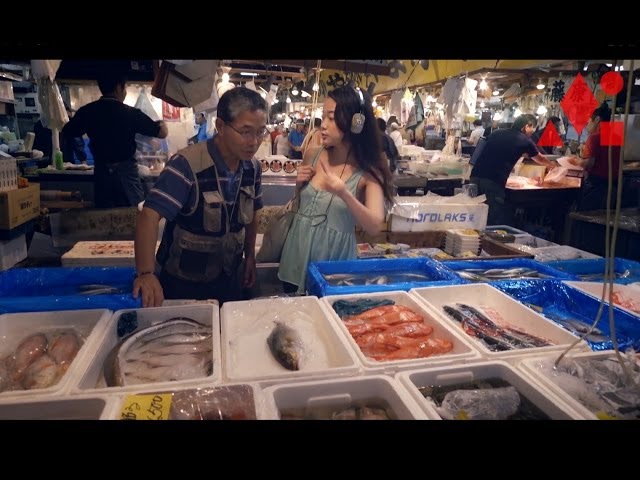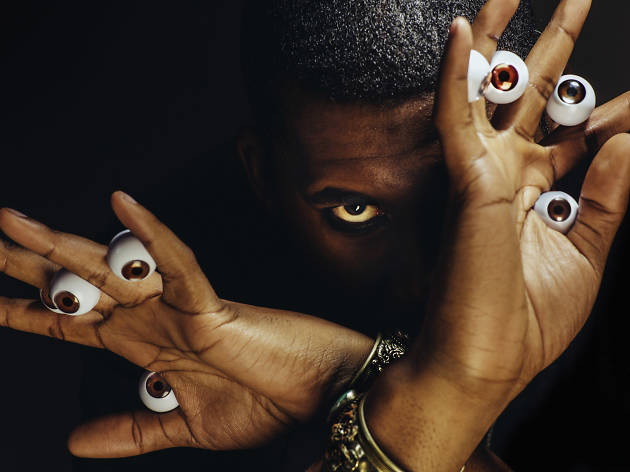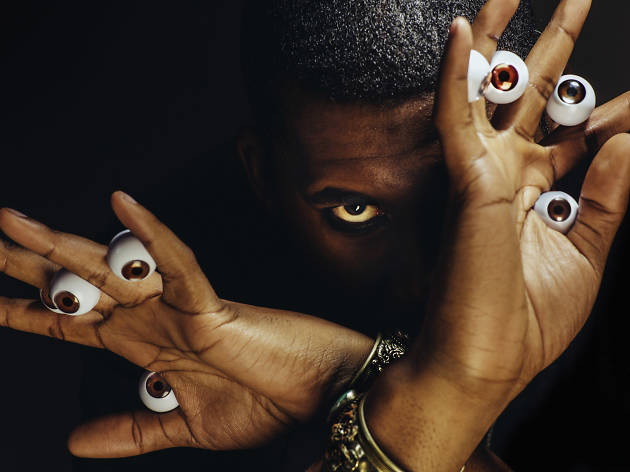 36. Flying Lotus featuring Kendrick Lamar – 'Never Catch Me'
Despite combining scattergun drum beats, manic jazz odysseys and twisted hip hop, 'Never Catch Me' is still one of the more accessible tracks on wildly creative producer FlyLo's 'You're Dead!' album. Kendrick Lamar's lightning-quick rhyming adds a human touch to this tripped-out tapestry. Tristan Parker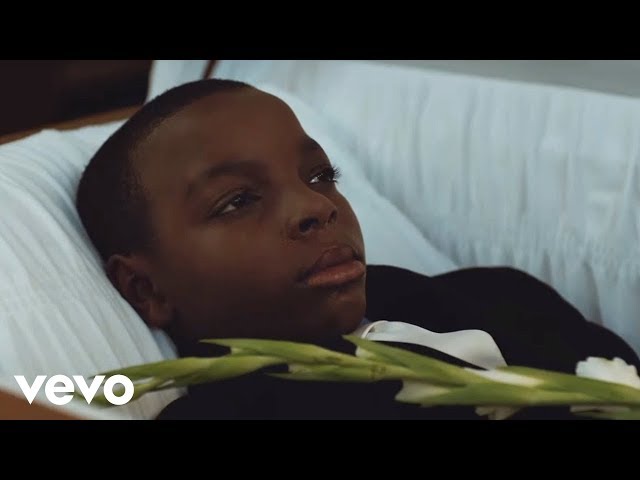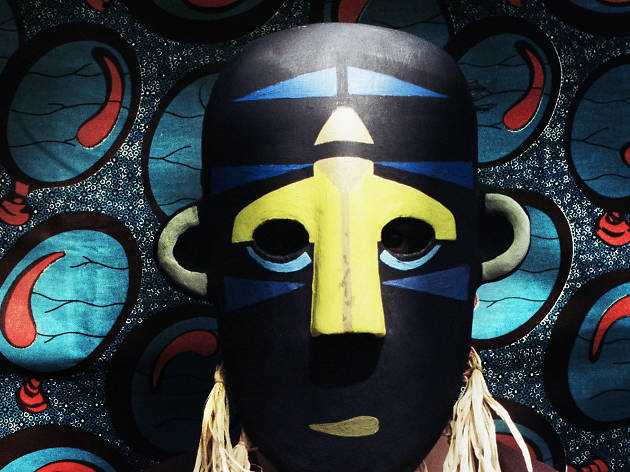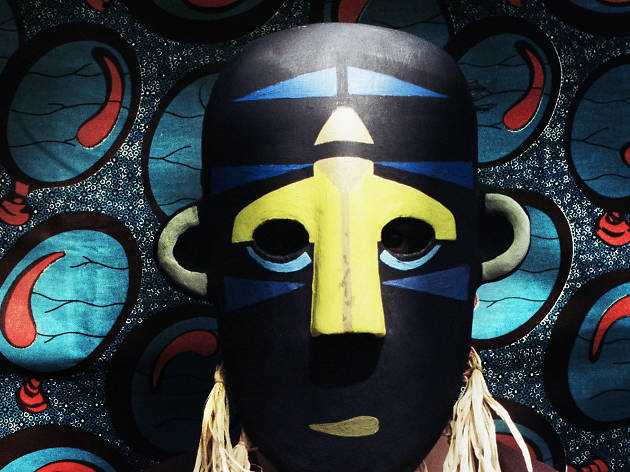 37. SBTRKT featuring Raury – 'Higher'
Blessed with the mindblowing machine gun rhyme patter of Atlanta prodigy Raury, this essential cut from SBTRKT's sophomore LP recalls the whisper-quiet flow of Tricky and Massive Attack in their prime. Oliver Keens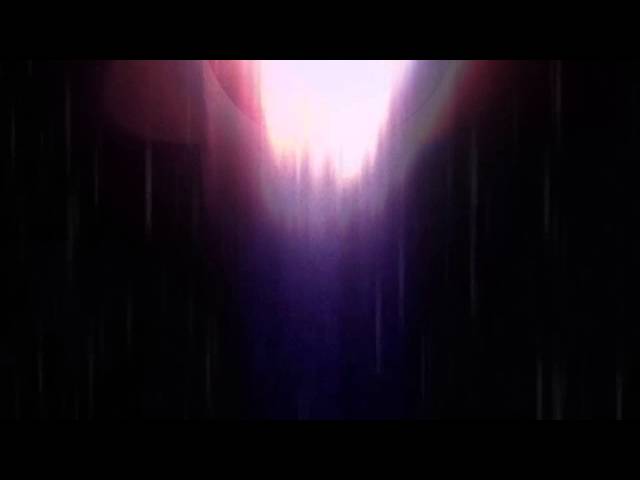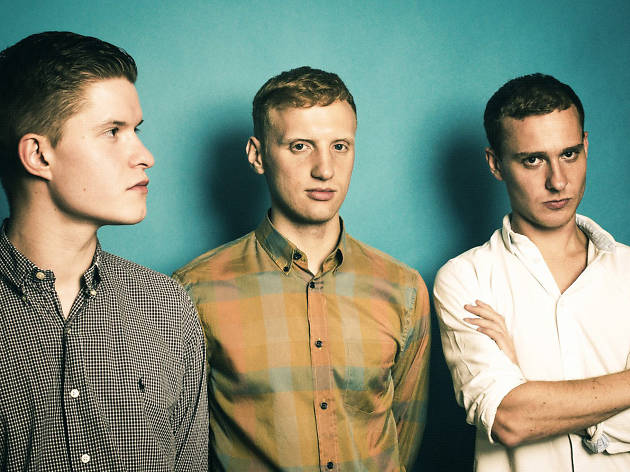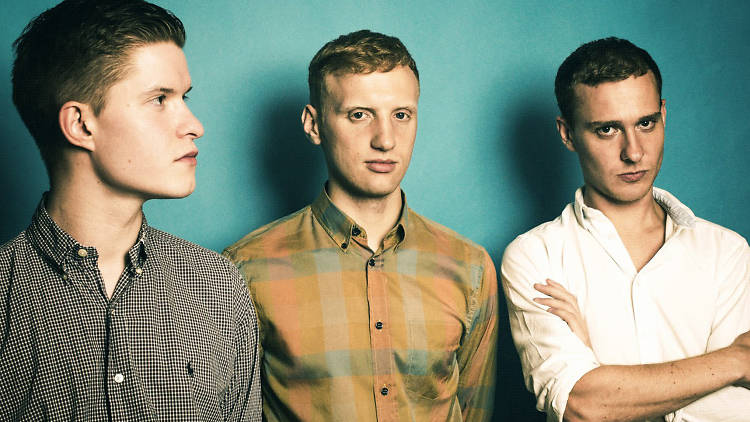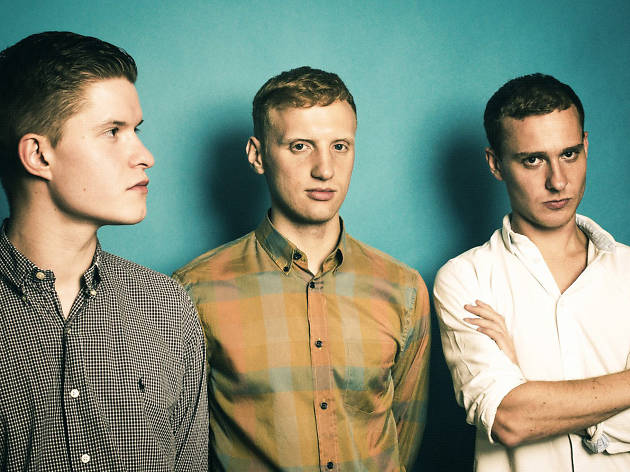 38. Real Lies – 'North Circular'
Less feted amongst the acid house scene than its wider and more imposing cousin the M25, London's North Circular road network hasn't had many shout-outs in music before now. Real Lies' sublime weekend paean both casts the route as its star, and also provides a spoken-word house narrative that recalls early-'90s Pulp, New Order and the legacy of the late lamented Frankie Knuckles. Oliver Keens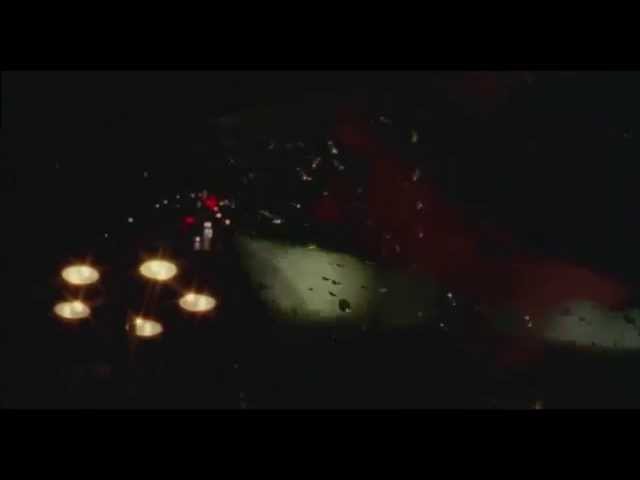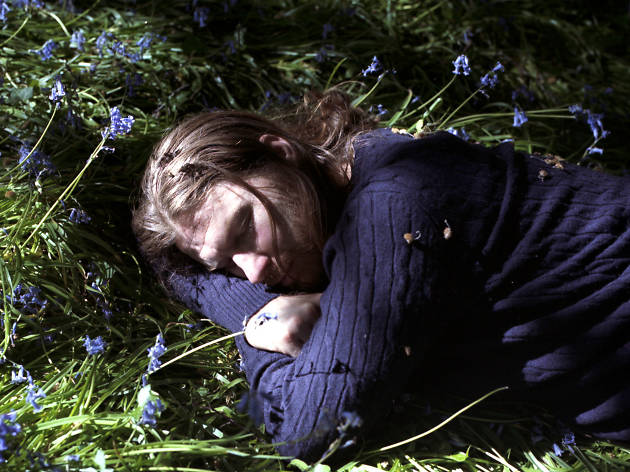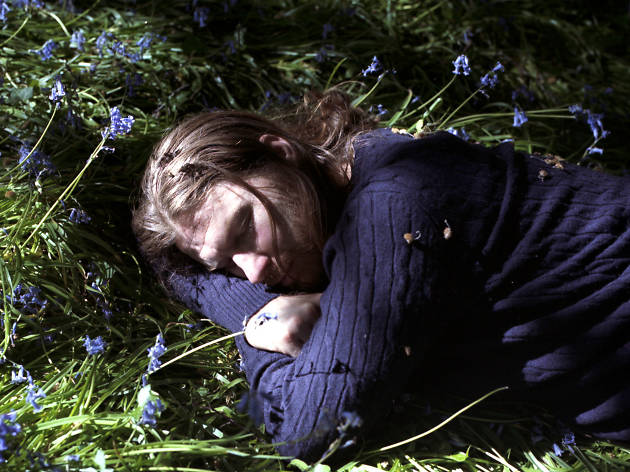 39. Aphex Twin – 'Minipops 67 [120.2][source field mix]'
Clunky title, cracking track. The overlord of British electronic mischief proved he still had packed a punch on his new album 'Syro', with this belting number ticking all the best Aphex boxes: squelchy synth riffs, haunting piano chords, jittery beats and just a dash of brain-shifting weirdness. Tristan Parker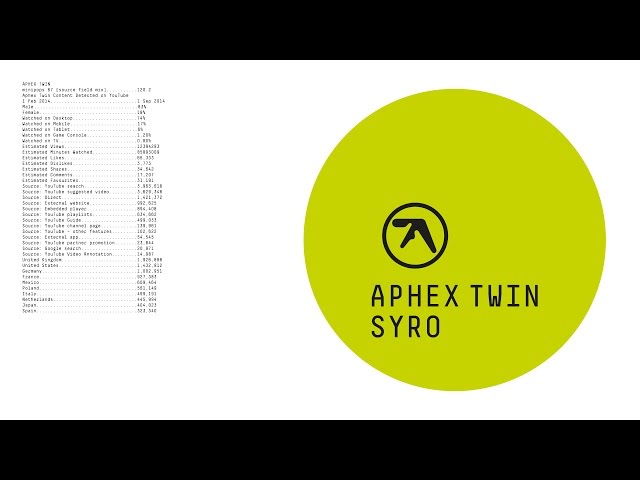 See numbers 20-11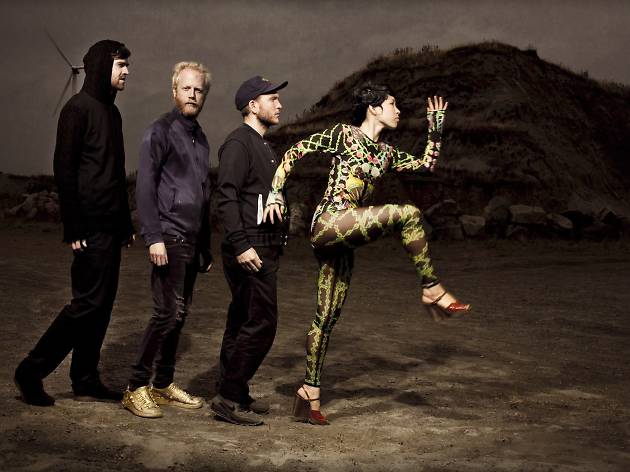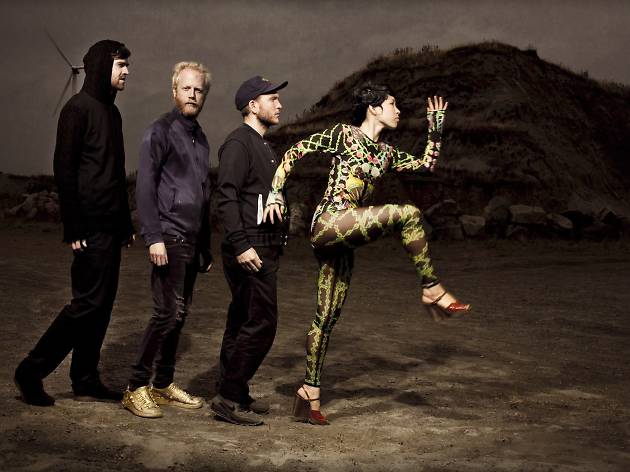 30. Little Dragon – 'Killing Me'
It was hard to pick a standout track from Little Dragon's magnificent 'Nabuma Rubberband' album, but 'Killing Me' (co-written with De La Soul's Dave 'Trugoy' Jolicoeur) edged it. How could we resist that fizzing, spiralling bass riff, or Yukimi Nagano's superb croon to a stifling soon-to-be-ex-lover? James Manning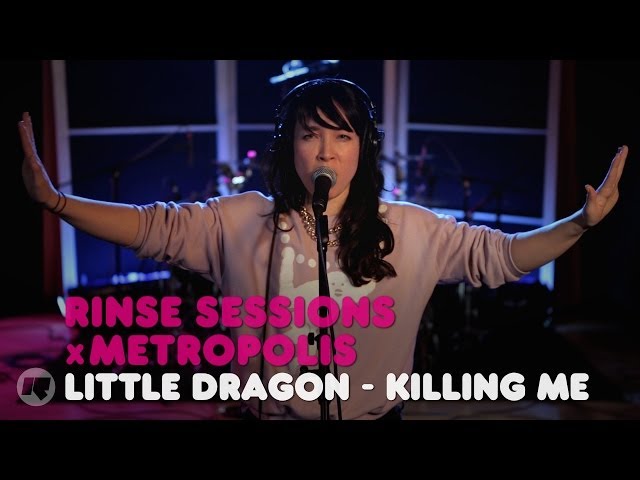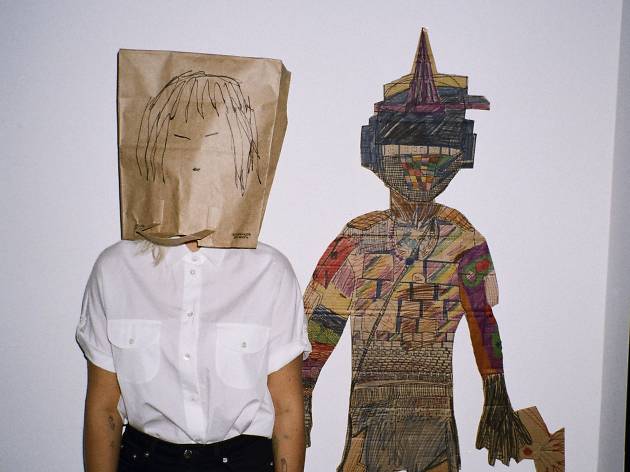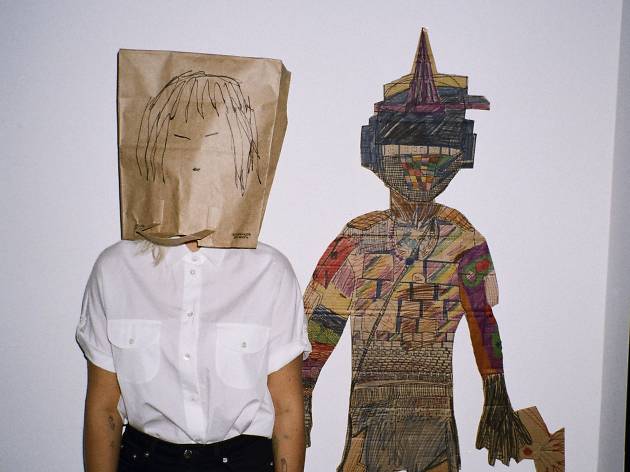 Rihanna may not have released anything this year except a forgettable duet with Shakira, but who needs Ri-Ri when Si-Si's around? The 38-year-old Australian singer has co-written dozens of hits (including some of Ri's), but 'Chandelier' made her into one of the stars of 2014 – partly thanks to the impressively choreographed video of a child dancer letting loose in a derelict apartment, but mostly because of that enormo-diva chorus. Lucie Horton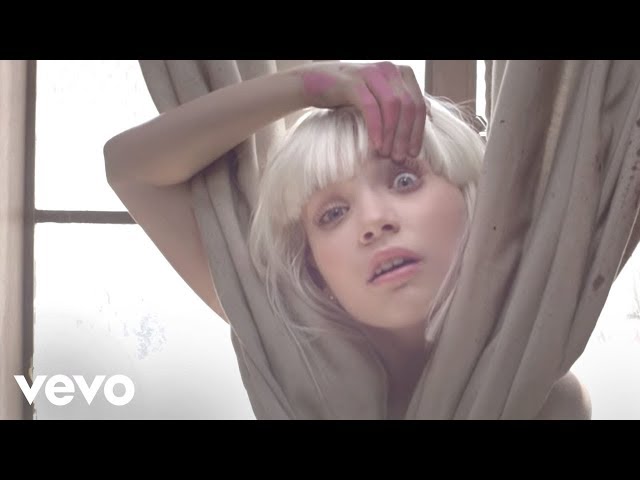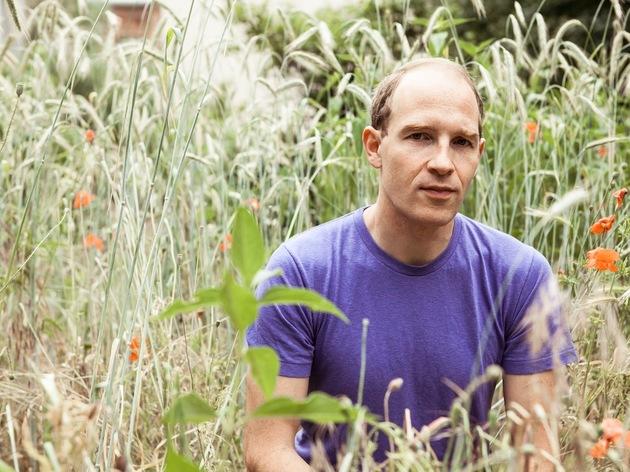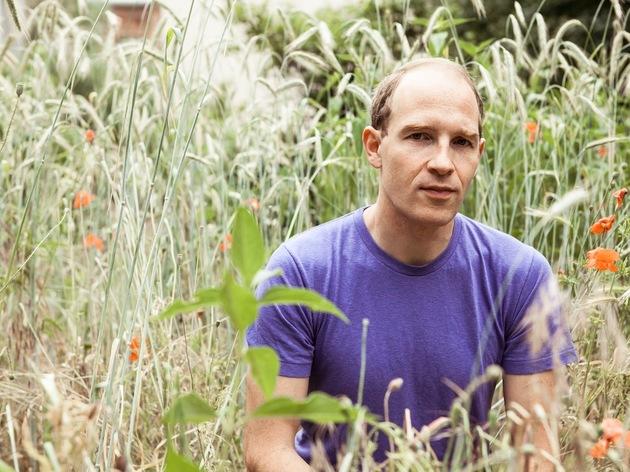 © Thomas Neukum
For most of his dreamy 'Our Love' album, Dan Snaith sounded blissfully infatuated. 'Silver' was a stunning exception: a heart-splitting break-up song with a cascading synth outro, and a cut-short female vocal sample that circles around like a fragment of some final conversation. One of the year's saddest and finest recordings. James Manning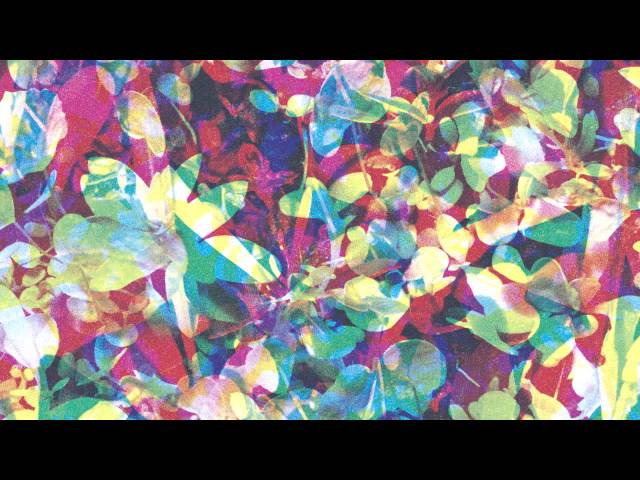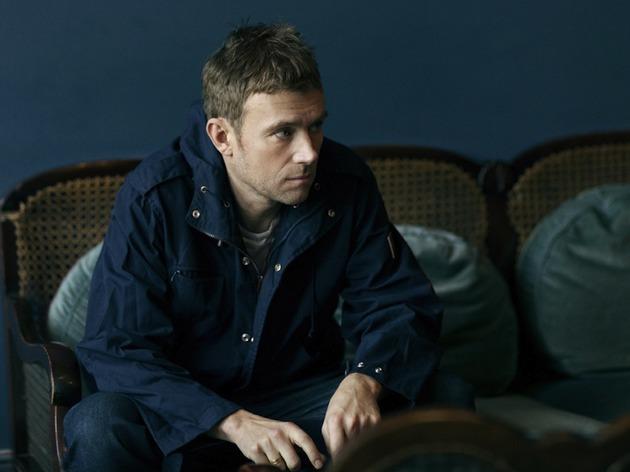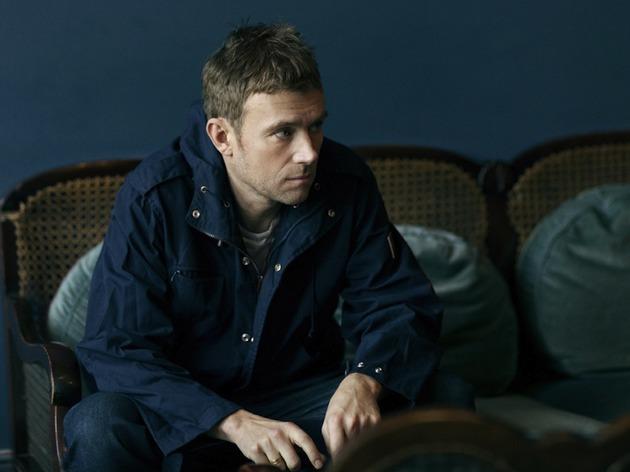 © Linda Brownlee
33. Damon Albarn – 'You and Me'
Mostly referred to in the press as 'the one where Damon finally sings about heroin', this seven-minute epic was indeed rather a strung-out affair. But narcotic associations really took a backseat compared to those delicate melodies, that reflected a mature but mercifully engaging side to one of England's finest musicians. Oliver Keens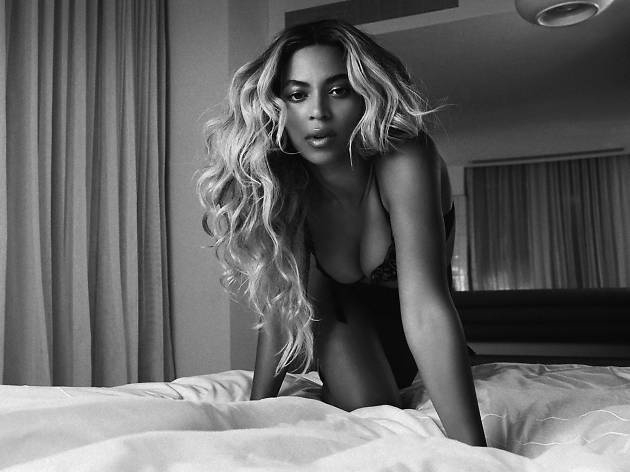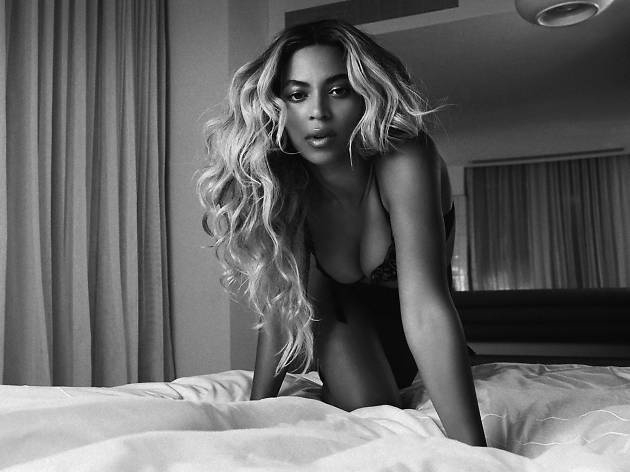 34. Beyonce featuring Jay Z – 'Drunk in Love'
One day, this'll make for a really tough pub quiz question. We first heard it in the last few days of last year, but 'Drunk in Love' was one of the biggest songs of 2014, and the anthem to The Year of The Carters: everything from #Elevatorgate and Ivy Blue mania to Bey and Jay's total domination of the world's arenas. James Manning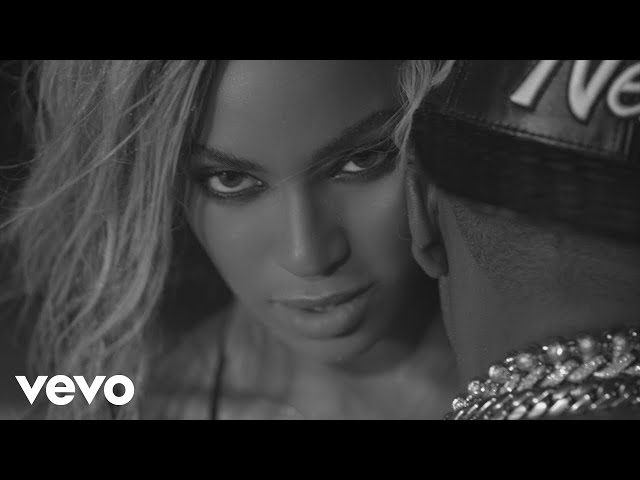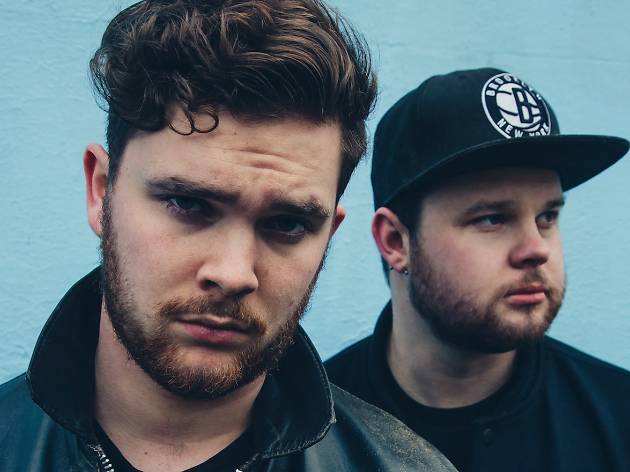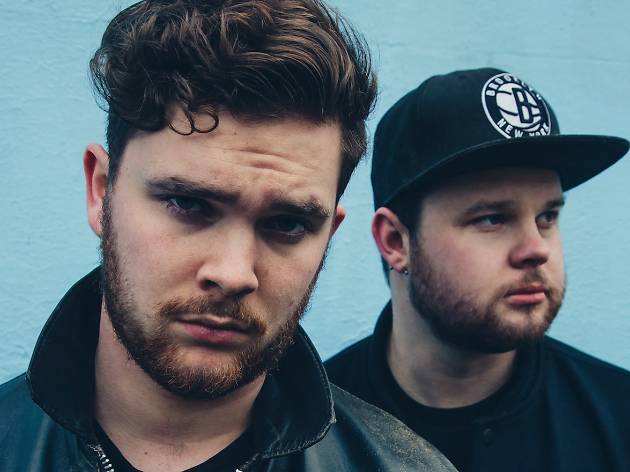 © Horst A Friedrichs
35. Royal Blood – 'Out of the Black'
Originally released in 2013 as the Brighton duo's debut single, 'Out of the Black' took pride of place this year as the opening track on their high-selling, Mercury-nominated debut album. It was a great choice: statements of intent don't come harder or heavier than these snare-spattered bass riffs. James Manning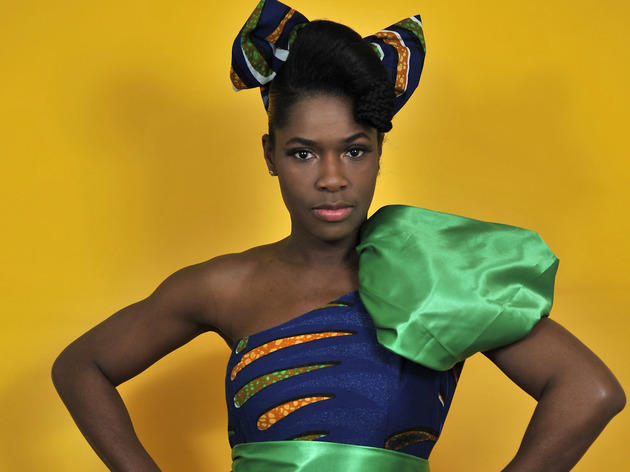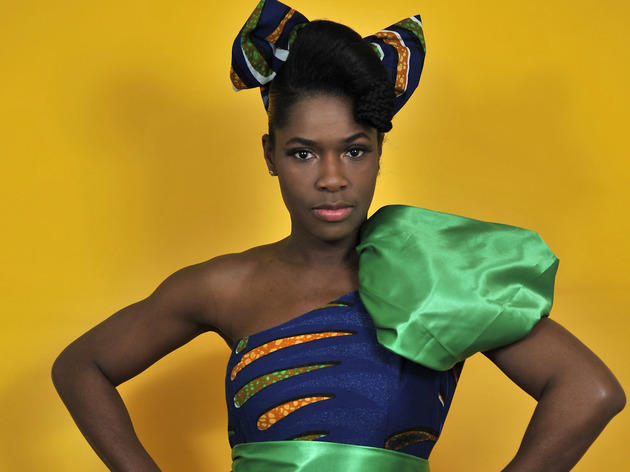 Image: Krzysztof A. Edelman
36. Ibibio Sound Machine – 'Let's Dance (Yak Inek Unek)'
Mixing James Brown's brass and Grace Jones's sass, this Lagos-meets-London stomper introduced us to one of our favourite discoveries of the year: seven-piece global funk visionaries Ibibio Sound Machine. Oliver Keens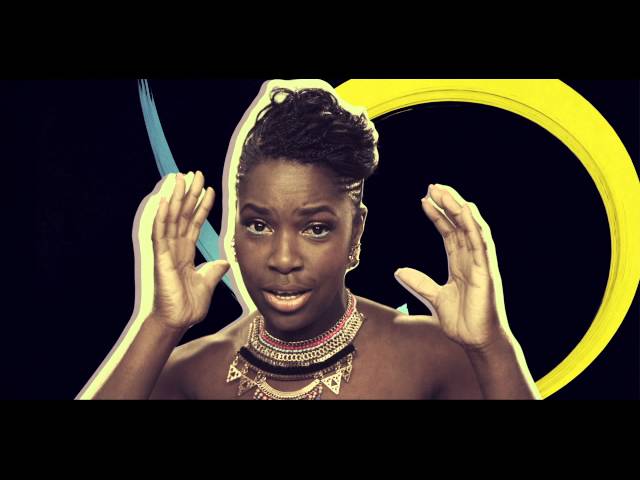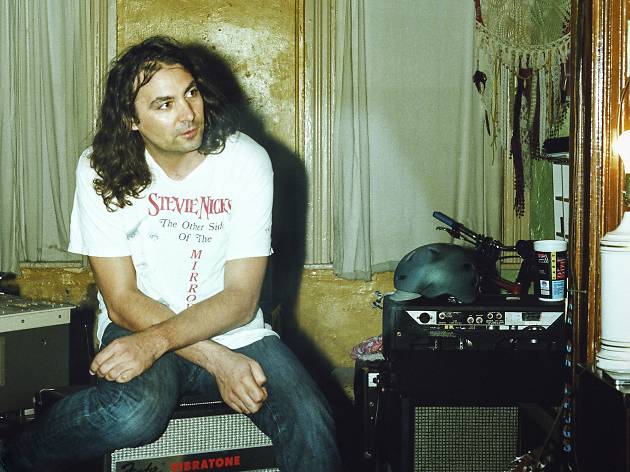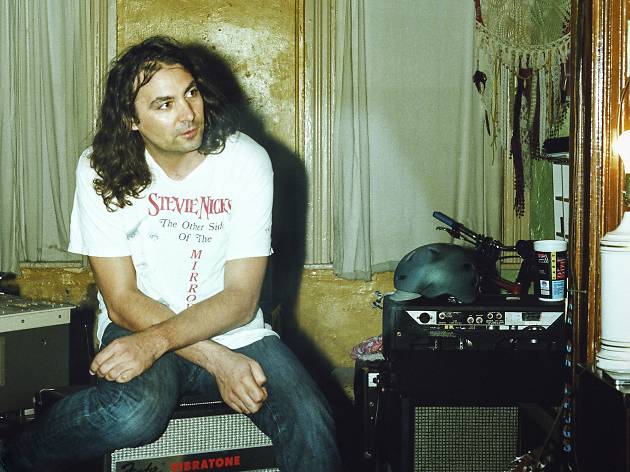 37. The War On Drugs – 'Red Eyes'
'Beer commercial lead-guitar shit': that was Mark Kozelek of Sun Kil Moon's take on TWOD's 'Lost in the Dream' album. Apologies to Mr K, but we're not averse to an air-punching rock epic, and 'Red Eyes' an absolute stormer thanks to the Springsteenian whoops and that all-engulfing keyboard hook. James Manning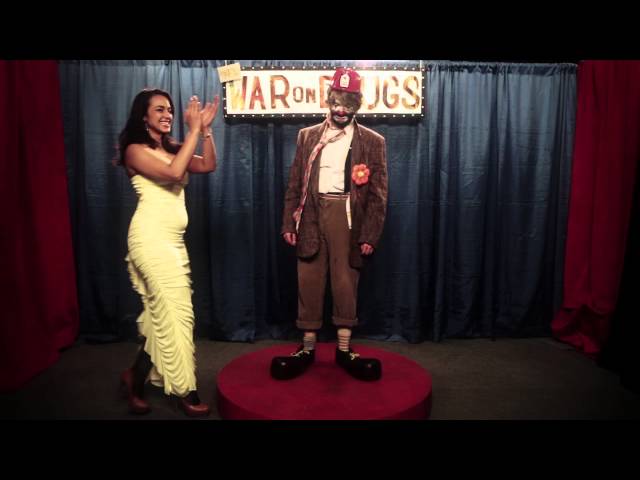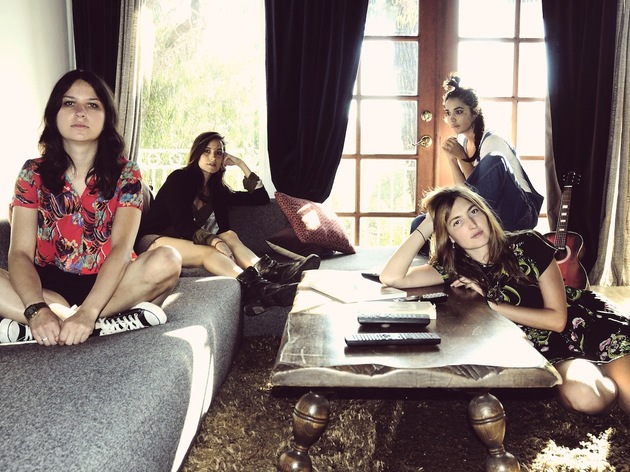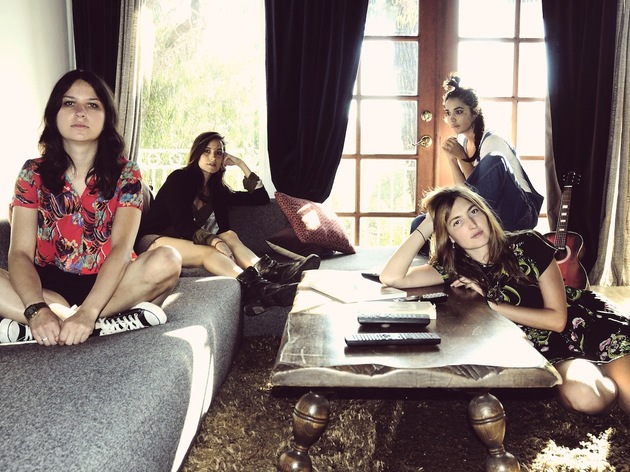 38. Warpaint – 'Disco//Very'
Evil psychedelic dub alert! The LA quartet's second, self-titled album was one of this year's most consistently absorbing, but 'Disco//Very' was more nightmare than dream: a bass-powered stomp through a cannibal forest. 'We'll rip you up and tear you in two!'.
Lucie Horton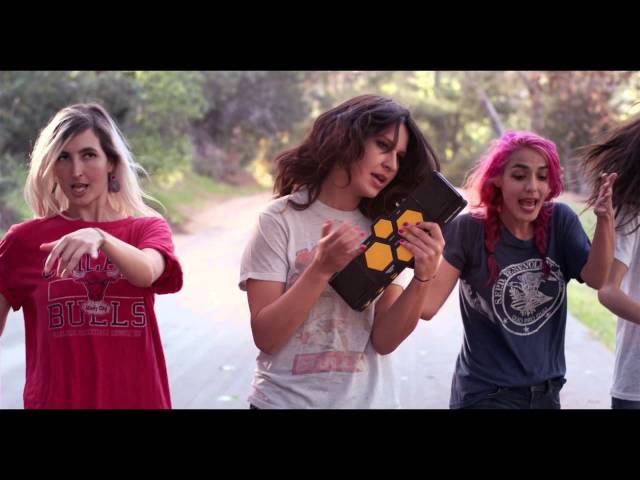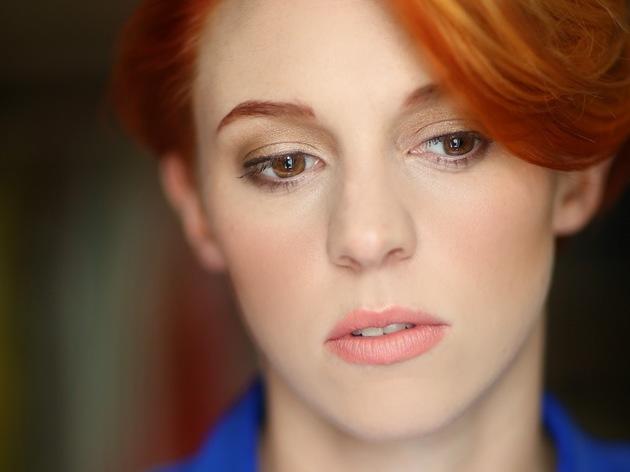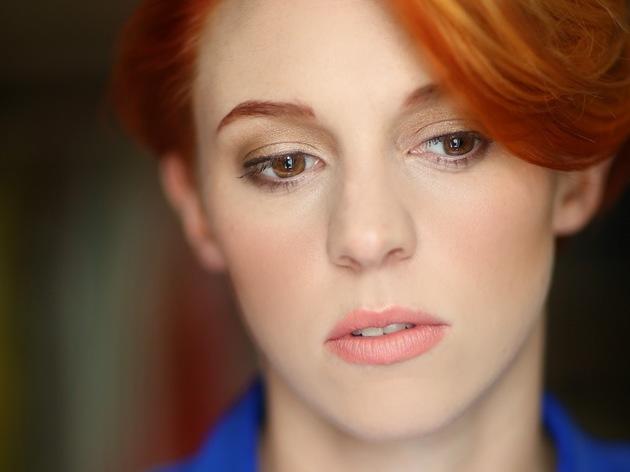 © Simon Procter
39. La Roux – 'Let Me Down Gently'
Downbeat Hammond organs, sax solos, long sultry 'ahhh's that recall the start of Jennifer Paige's 'Crush'… it's safe to say that few were expecting Elly 'La Roux' Jackson to have matured quite so impressively in her years off. This centrepiece of her 'difficult second album' showed that Jackson was still able to write a hook like nobody's business. Oliver Keens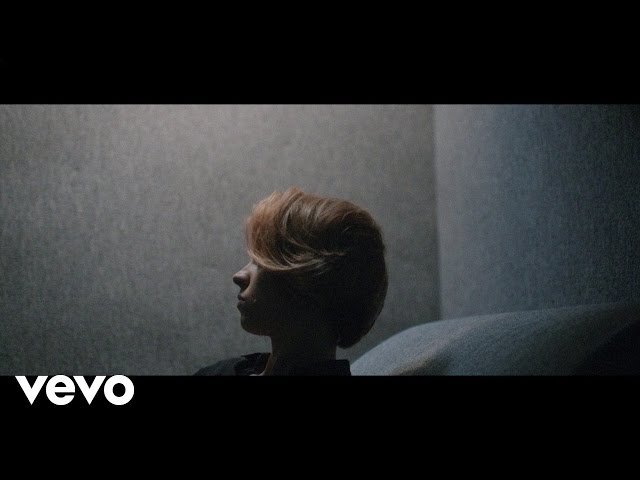 See the top ten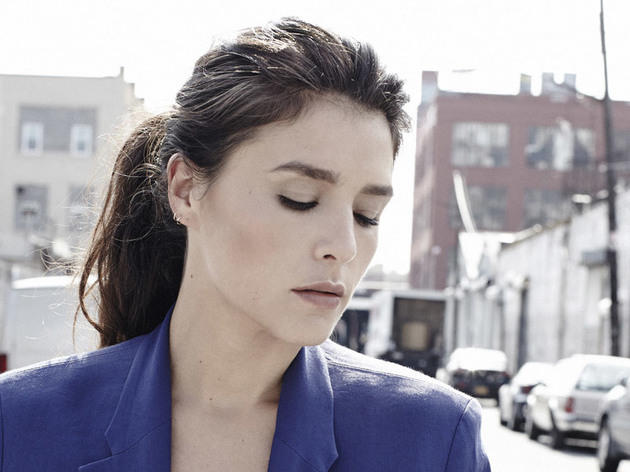 30. Jessie Ware – 'Tough Love'
Brixton's queen of soul went for the big time with her expansive second album, but it was this low-key title track that went deepest. A velvet vocal and an airy, bassy production (by super duo BenZel) was all it took to get the hairs on our arms standing up. James Manning

Read our interview with Jessie Ware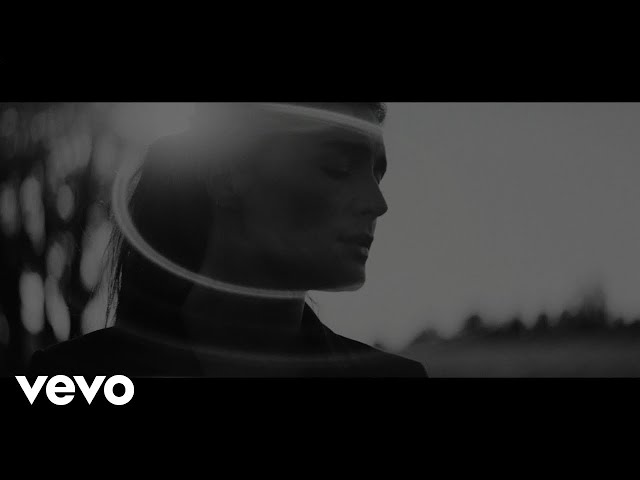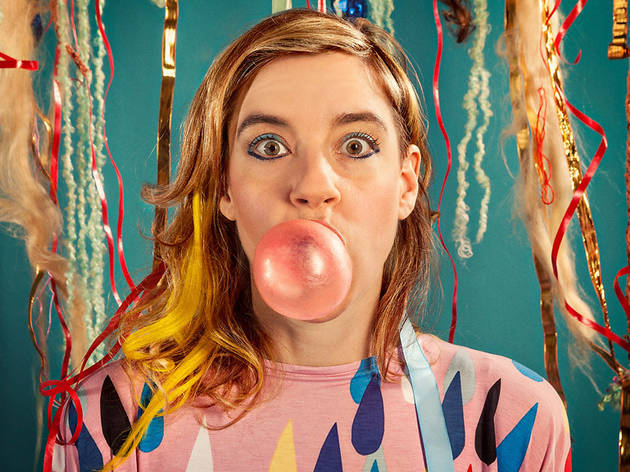 31. Tune-Yards – 'Water Fountain'
Proving that good music doesn't have to be sole preserve of adults, 'Water Fountain' almost gave rise to its own genre this year: nursery rhyme 'n' roll. Merrill Garbus's tribal alter ego scored a truly unique hit with the hand-clapping, polyrhythmic playfulness of this single from her third LP 'Nikki Nack'. Oliver Keens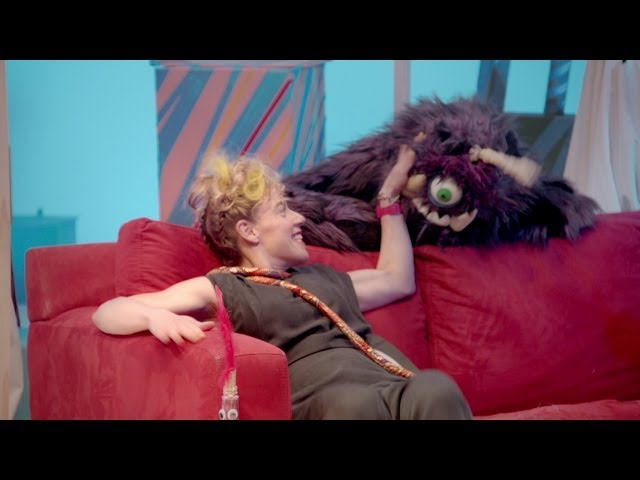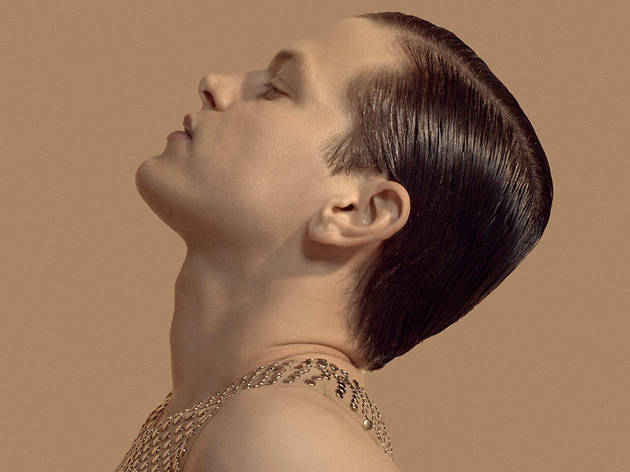 32. Perfume Genius – 'Queen'
Seattle singer-songwriter Mike Hadreas skewered homophobic rhetoric with a piano, a masterfully sardonic lyric – 'No family is safe when I sashay!' – and a spine-chilling synth line. 'Queen' is a fuck-you-too highlight of 'Too Bright' (Hadreas's third album as Perfume Genius), and one of the year's sharpest and most important tracks. James Manning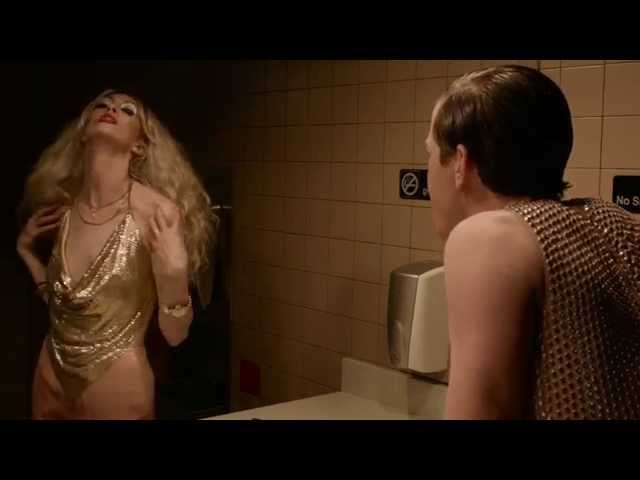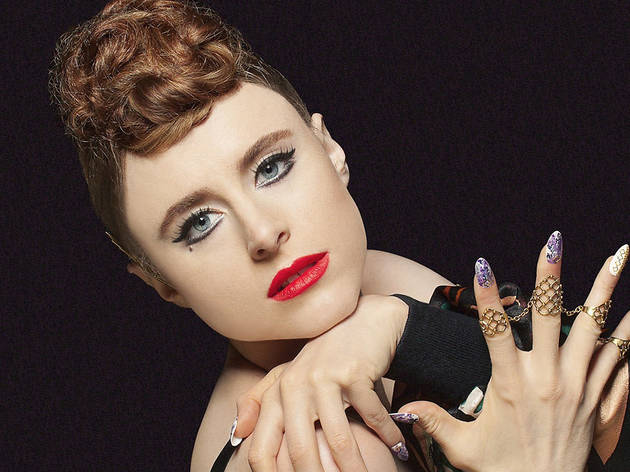 Sashaying out of nowhere with one of the most iconic dance videos since Beyoncé's 'Single Ladies' and a song loaded with mid-'90s house goodness, Canadian double-threat Kiesza carried on the good work of Disclosure by keeping the pop charts stocked with dance bangers that oozed class and soul. Oliver Keens

Read our interview with Kiesza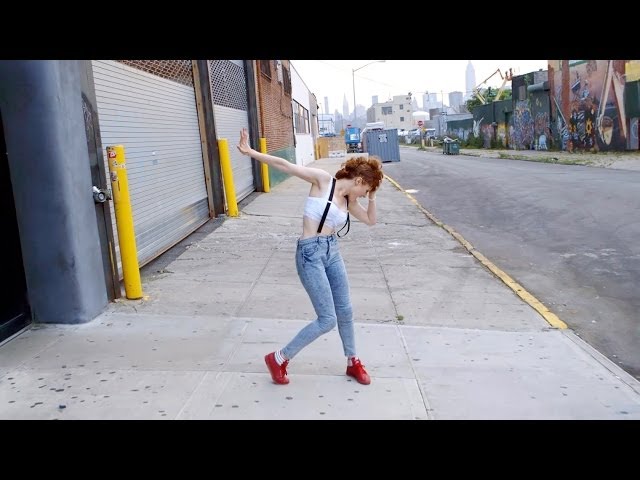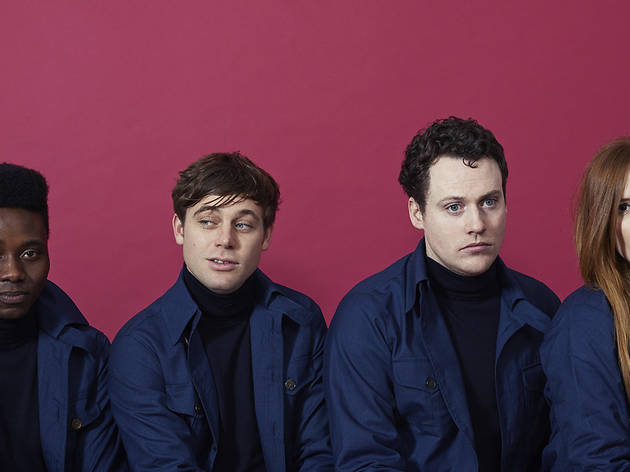 34. Metronomy – 'I'm Aquarius'
Few can convey love and heartbreak in such playfully oddball ways as Metronomy's Joe Mount. On this, a career-best single taken from his band's 'Love Letters' LP, he whips together the drum-machine swing of Miami Bass, the doomy bass of underground UK dance, the vocal tweeness of Prefab Sprout and the astrological patter of Russell Grant to create a masterpiece of bubblegum pop. Oliver Keens

Read our interview with Metronomy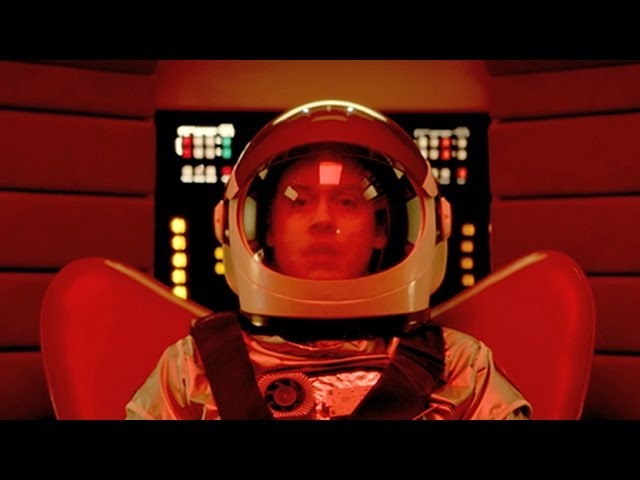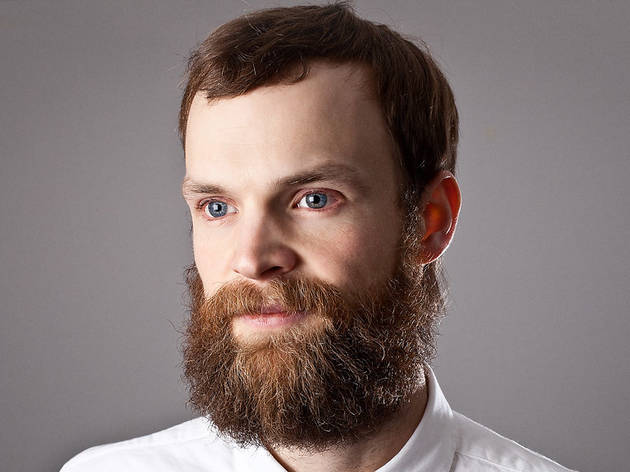 35. Todd Terje – 'Delorean Dynamite'
This explosion of gloriously retro disco TNT, sprinkled with cosmic synthpop, was a breath of fun, funky fresh air in a year dominated by lo-fi soul and downtempo R&B. It brought smiles to a lot of faces and filled a lot of dancefloors. Thanks, Todd! Tristan Parker

Read our interview with Todd Terje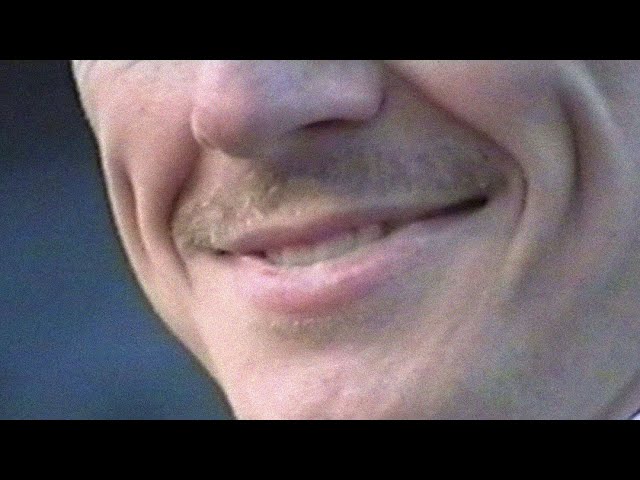 36. FKA Twigs – 'Two Weeks'
The year's hottest new artist? Just maybe. FKA Twigs was up in everyone's grill for most of 2014, but it was this ultra-slinky track (and the amazing 'Queen of the Damned'-inspired video) from her 'LP1' debut that made her explode in June. With its slow builds and ecstatic climaxes, 'Two Weeks' can keep going all night. James Manning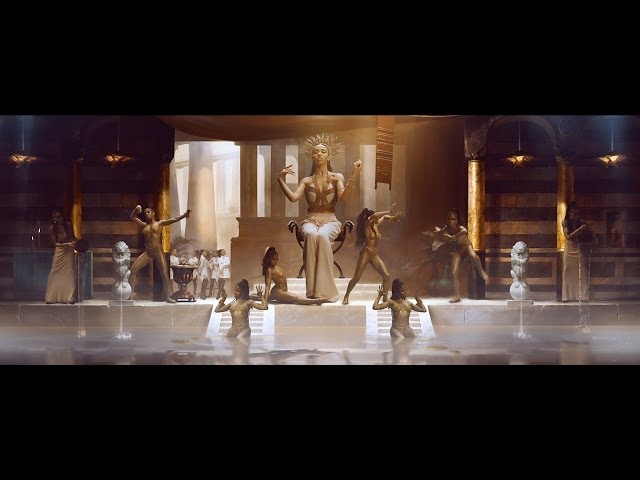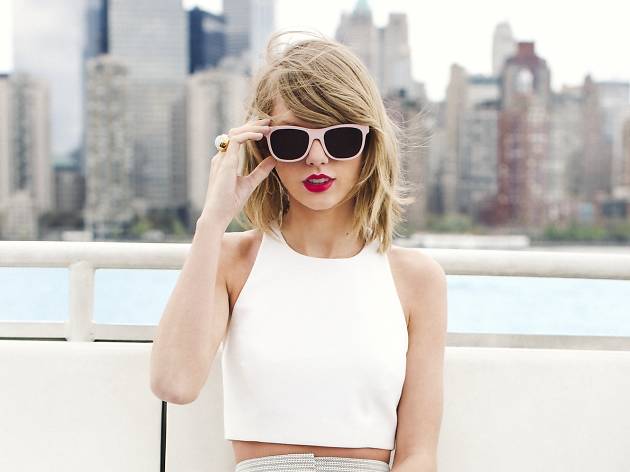 37. Taylor Swift – 'Shake It Off'
Turning her back on banjos and boyfriend-bashing, Taylor went all-out pop for the first single from '1989'. Sticking a chirpy two fingers to naysaying 'haters,' it's a giddy, joyful three-and-a-half minutes, cramming in a cheer chant, pseudo-rapping and a horn riff that won't leave your head – like, ever. Katie Rosseinsky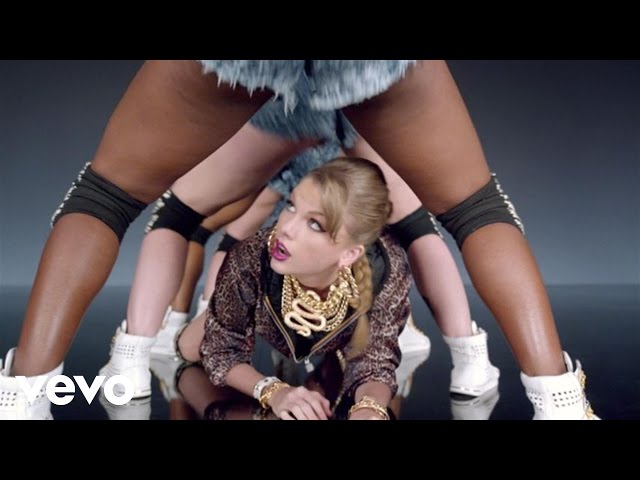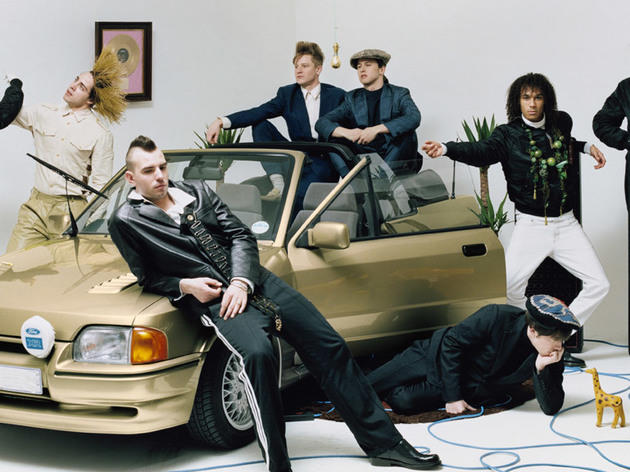 38. Jungle – 'Busy Earnin''
Riding one giant synth riff that sounds beamed in from the galaxies, London duo Jungle more than justified the hype they'd created for themselves with their slick debut album. The standout track: this mix of rude-boy soul and Todd Rundgren psychedelics. Oliver Keens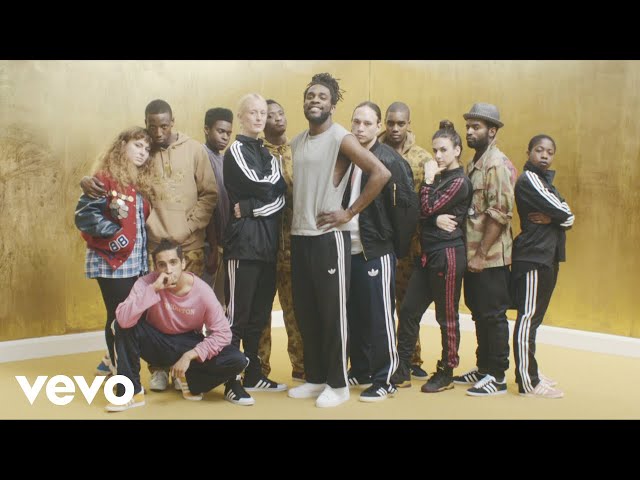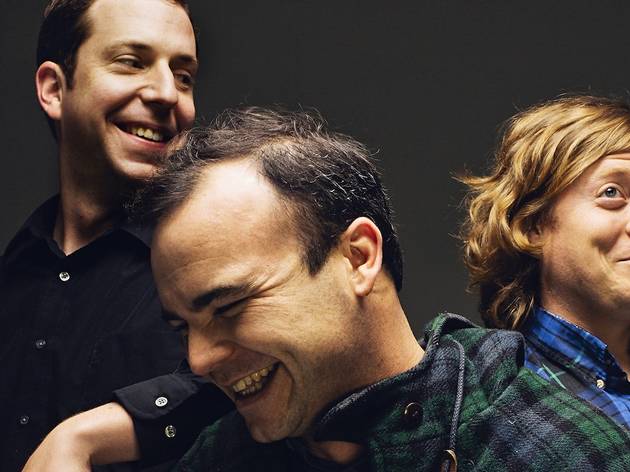 Timothy Saccenti
39. Future Islands – 'Seasons (Waiting on You)'
Ladies and gentlemen, let's hear it for the underdog. Synth-rocking Baltimore band Future Islands spent eight years and three albums trying to get noticed. In the end, all it took was an exceptionally earnest and heartfelt performance of their Springsteen-gone-synthpop single on 'Late Show With David Letterman' to hurtle them into the spotlight. That, and a dance move (courtesy of singer Samuel T Herring) which captivated roughly four-fifths of the internet when the performance aired in March. If you never saw it, imagine a cross between Jack Black and Morrissey doing an impression of a duck and you're close.

While the moves went fleetingly viral, the song stuck around. A stunning lovelorn lament, inescapably drenched in experience, 'Seasons' was confirmation that music could still be moving, that bands could still break through after years of toil and that in a tough year, the rock 'n' roll dream wasn't totally dead after all. Oliver Keens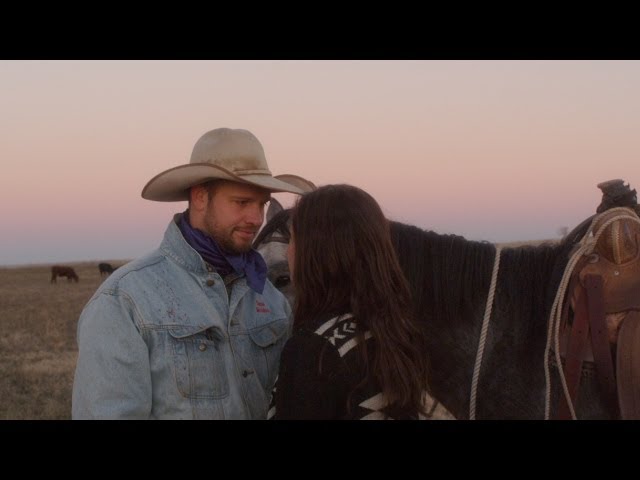 Listen to the 50 best songs of 2014
Support Time Out
We see you're using an ad-blocker. Ad revenue is Time Out's main source of income. The content you're reading is made by independent, expert local journalists.
Support Time Out directly today and help us champion the people and places which make the city tick. Cheers!
Donate now