Winter was a toughie, but we're finally getting longer days, ever-so-slightly higher temperatures, and a slow drip-feed of serotonin back into our brains. While you're packing away your SAD lamp for another year, remember that one thing will always stay the same, regardless of seasons: London's cracking gig scene. This March, you can enjoy upbeat indie from the Grammy award-winning Wet Leg, guttural grunting from Napalm Death, spacy jazz from The Comet Is Coming, conscious hip hop from Mavi and so much more.
RECOMMENDED:
🥂 The best things to do in London this weekend
🎨 The 10 best art exhibitions in London
🎭 The best new theatre shows in London
For hip-hop heads
Mavi
Mavi is a relatively unknown name, but hopefully not for long. At just 22, the rapper flexed prowess way beyond his years in 2019's 'Let the Sun Talk', followed by an equally impressive sophomore album in 2022. For fans of Knxwledge, Pink Siifu and Little Simz, Mavi's style is exact and methodical, as though every verse has been carefully pondered and rewritten until it's perfect. No wonder Jack Harlow chose him as support on his 'Crème de la Crème' tour in 2021.
XOYO, EC2A 4AP. Fri Mar 3, 6pm. From £17.60.
They Hate Change
A Tampa-based rap duo you may remember from Pitchfork Festival, They Hate Change are ones to watch. Since appearing on early tracks with Denzel Curry, Vonne Parks and Andre 'Dre' Gainey have toyed with experimental beats that range from 8-bit tunes to Goldie-inspired garage and heavy DnB. Listening to their debut album 'Finally, Now', which is rammed with very British influences, they could only be fantastic live in London.
Peckham Audio, SE15 4ST. Thu Mar 2, 7.30pm. From £13.75.
Isaiah Rashad
After being lent a copy of Outkats's 'ATLiens' by an older brother, the young Isaiah Rashad began his rap journey, practising and slowly building cult-like status on Soundcloud for his use of MF Doom and Flying Lotus samples. Channelling Big Boi's style into verses that lean into nostalgic, hazy retellings of family life in the US Deep South, he's well worth catching at this London gig.
O2 Forum Kentish Town, NW5 1JY. Wed March 8. From £32.20.
For fans of the underground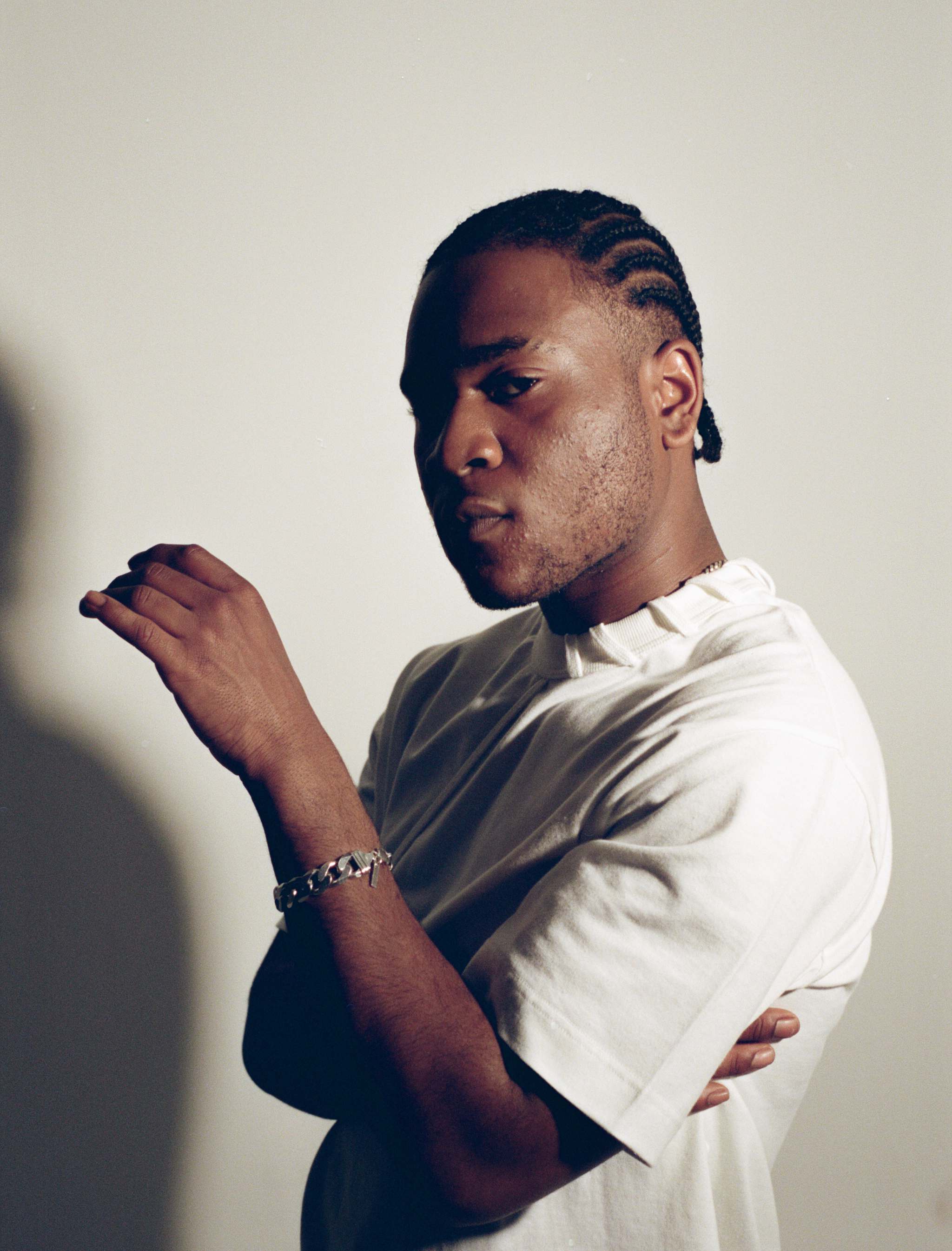 P-rallel
This 22-year-old from Acton has accomplished a helluva lot in the past couple of years. Sold-out nights at Warehouse Project and Fabric, paired with opening DJ sets for Lava La Rue and Slowthai have earned him an underground following. His production can best be described as transcendent reinterpretations of jungle, reggae and everything in between, as 'Soulboy' demonstrates.
EartH, N16 8BH. Fri Mar 31, 9pm. From £18.98.
Denzel Himself
The definition of DIY, Denzel Himself has been grinding away, refining a disruptive approach to experimental hip-hop, blending gothic and hardcore influences. It seems fitting then, that he supported JPEGMAFIA on tour last year. The fantastically chaotic 'Live a Lot' is a fitting entry point to his aesthetic.
The Lower Third, ​​WC2H 8NJ. Wed Mar 8, 7 pm. £11.22.
For moshpit regulars
Napalm Death
Want to feel like you've put your head into a cement mixer? Beyond influential grindcore band Napalm Death are taking over Electric Ballroom on March 12. Characterised by high-speed tempos and buzzing guitars, the band is famous for short, growling- and/or shriek-heavy songs. Listen out for the social conscience behind the wall of brutal sound.
Electric Ballroom, NW1 8QP. Sun March 12, 5pm. From £27.50.
King Gizzard & The Lizard Wizard
There are few current artists as prolific as King Gizzard & The Lizard Wizard. In March, they'll be heading to Alexandra Palace for a joyride through a whopping 23 albums, ranging from heavy metal to funky jazz influences. They're not ones to stick to 'only playing the bangers' and change their set with every show. Make sure you're right in the middle so you can flail around like a rag doll.
Alexandra Palace Great Hall, N22 7AY. Wed Mar 22, 7pm. From £39.90.
For hepcats
Cktrl
Multi-instrumentalist and producer cktrl (Bradly Miller) is a Lewisham native whose talent for creating lush exploratory soundscapes earned him a place on Beyoncé's 2020 'Black Is King' visual album. His latest release 'Yield' is an intimate five-song EP characterised by its pining saxophones, breathy woodwind elements and delicate vocals.
Union Chapel, N1 2UN. Fri Mar 10, 7pm. From £18.15.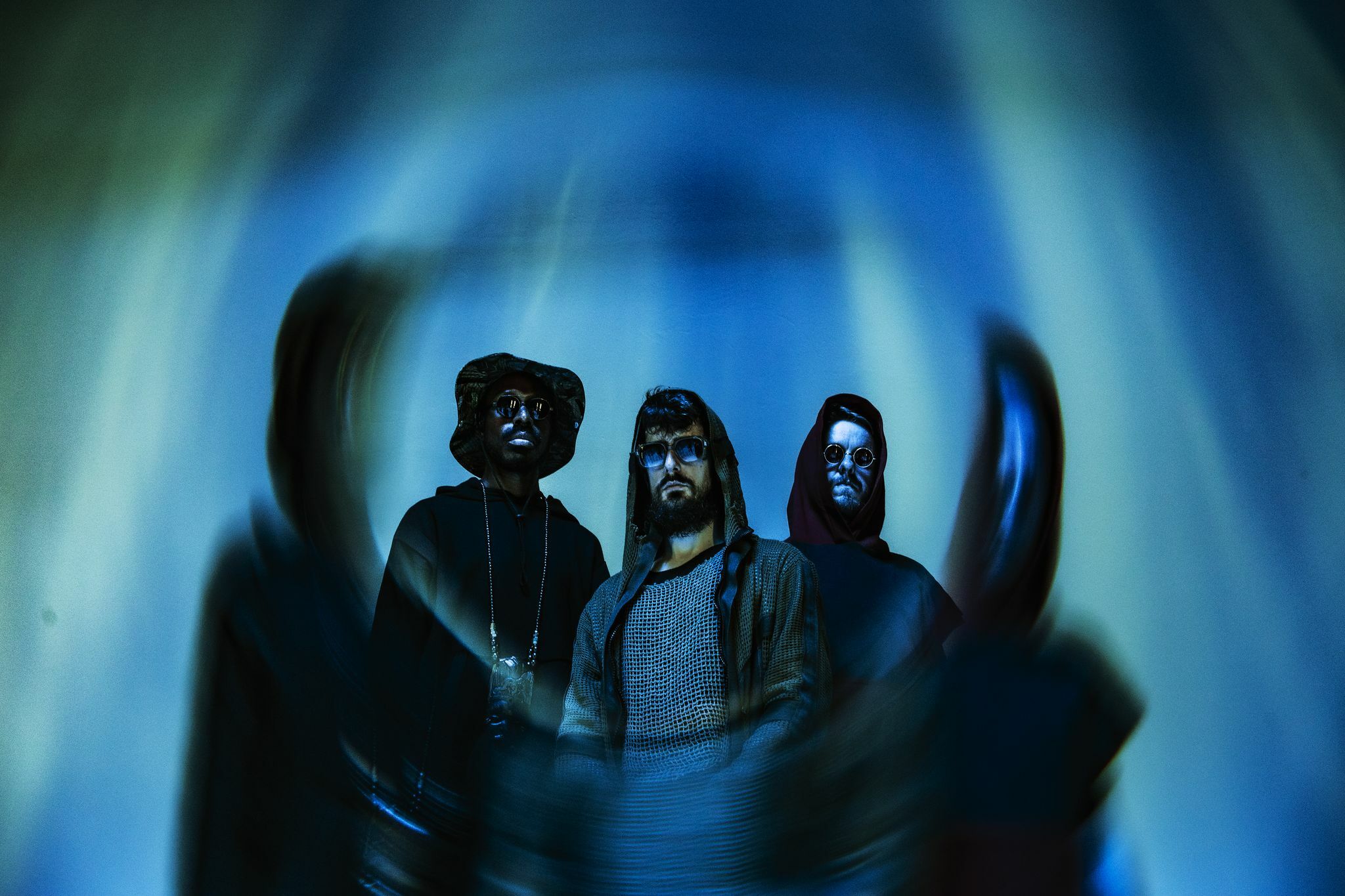 The Comet Is Coming
They don't throw Mercury Prize noms at just anyone, you know. The Comet Is Coming masterfully blends jazz, electronica, funk and psychedelic rock elements to create a signature sound that earned critical acclaim on 'Channel the Spirits'. In 2022, the trio released its third album, 'Hyper-Dimensional Expansion Beam' which feels like a journey through the astral plane, combining clubby drum beats, aquatic synthesisers and swaggering sax to elicit full-body reactions.
KOKO, NW1 7RE. Thu Mar 16, 7pm. From £27.68.
For DJ stans
Giant Swan
If aggressive, bass-heavy, bone-shaking dance music is your bag, you'll know Giant Swan. The Bristol duo have become renowned for punk-inspired techno that's gloriously unpalatable. Listen to the first album, for Christ's sake, it's just oozing with punk chaos. This night at Phonox is sure to encourage joyful freakdom, so feel free to dance any which way you want.
Phonox, SW9 7AY. Sat Mar 11, 9.30pm. From £11.
Eliza Rose
Channel your inner 'B.O.T.A.' at Colour Factory this March. The chart-topping Eliza Rose will be taking over the Hackney Wick venue for a night of feelgood tunes. Last year, she became the first female DJ to hold the Number One spot since 2002's 'It Feels Good' by Sonique, so expect a collaboration of underground and mainstream influences bringing nothing but positive energy.
Colour Factory, E9 5EN. Fri Mar 17, 10pm. From £14.56.
Ross From Friends
Felix Clary Weatherall, aka Ross From Friends, grew up on his dad's homemade sound systems (he designed them for a living). Channelling this DIY spirit into his music, the DJ takes influence from vaporwave, hip hop and house music to create his unique sound. This all translates to impressive live shows, where he performs alongside saxophones, keys and Ableton beats. Funky stuff, that.
Fabric, EC1M 6HJ. Fri Mar 10, 11pm. From £22.90.
For alternative/indie waifs
Wet Leg
Fresh from winning not one, but two Grammy Awards, Wet Leg are taking over the Royal Albert Hall for a very special show. Raising funds for the Teenage Cancer Trust, the performance comes with support from Irish singer-songwriter CMAT and south London trio Honeyglaze. Bob along to bangers like 'Chaise Longue' or 'Ur Mum' knowing that the money you've spent on a gig ticket is going to a worthy cause.
Royal Albert Hall, SW7 2AP. Wed Mar 22, 7.30pm. From £32.25.
Black Honey
You'll be happy to know that Black Honey's tunes are just as slick as their 'fits. The Brighton four-piece will be celebrating the launch of their third album 'Fistful of Peaches' with a live show and signing at Rough Trade East on March 17. Influences range from grunge to surf-rock, with lyrics drawing on the human psyche. The vengeful opening track 'Charlie Bronson' demonstrates this nicely.
Rough Trade East, E1 6QL. Fri Mar 17, 7pm. From £13.50.
Nick Hakim
Most recognisable for his soothing falsetto, Nick Hakim is the kind of musician you listen to after a heavy night. Collaborations include Anderson .Paak, BADBADNOTGOOD and Mac DeMarco, thus affirming his place as a maestro of chilled vibes. Can you think of a better way to end a stressful day?
O2 Forum Kentish Town, NW5 1JY. Sat Mar 18, 7pm. From £23.95.
For lovers of chilled R&B vibes
Lolo Zouaï
French musician Lolo Zouaï has earned her stripes touring with Dua Lipa's 'Future Nostalgia' tour, and through co-writing 'Still Down' on H.E.R.'s self-titled album (which went on to win a Grammy). Blending elements of pop, trap and R&B into woozy instrumentals, while delicate girly vocals flutter over the top, Lolo's an effortlessly cool performer.
Scala, N1 9NL. Wed Mar 8, 7pm. From £19.64.
Berwyn
Berwyn's one of London's most exciting emerging artists. Having been nominated for 'Best Newcomer' at the 2021 Mobo Awards and making the Mercury Prize shortlist for his mixtape 'DEMOTAPE/VEGA', you know he's got the backing of music swots like us. Deconstructing pain and personal struggle to tranquil beats, he's someone people can really relate to. And – despite the seemingly downer content – really enjoy. Have a little listen to 'Rubber Bands' for a taste.
KOKO, NW1 7JE. Mon Mar 27, 7pm. From £19.81.