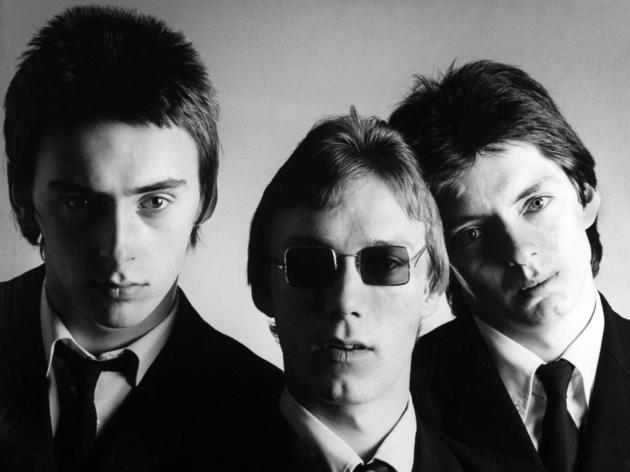 'The Jam: About the Young Idea' at Somerset House
Time Out takes an exclusive first look at the new exhibition devoted to The Jam
A new exhibition in London offers a unique and personal insight into one of Britain's most-loved bands: The Jam. We sent writer and lifelong Jam fan Andy Thomas for a poke around 'About the Young Idea' at Somerset House. Here are his highlights of the exhibition.

'The Jam: About the Young Idea' exhibition highlights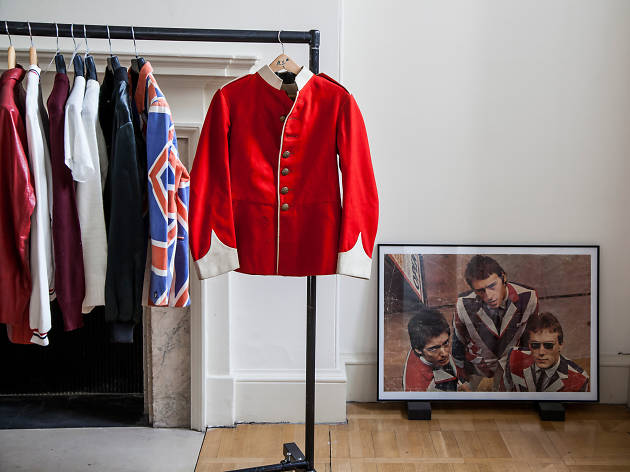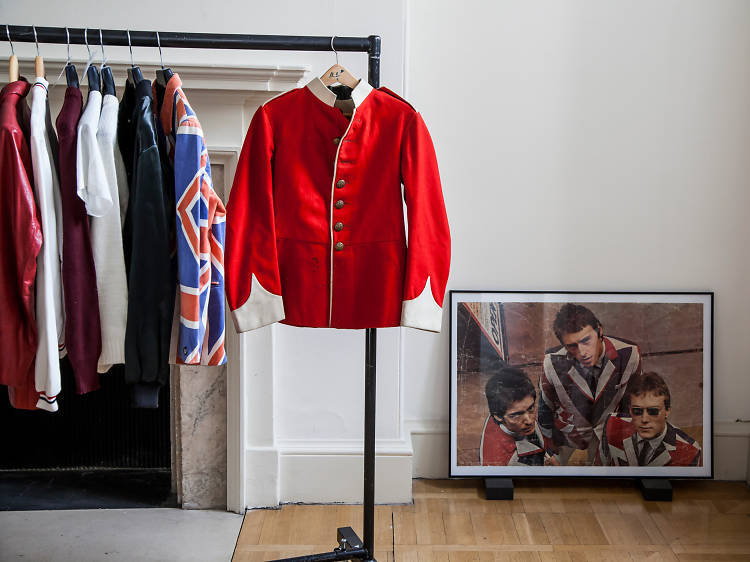 © Rob Greig
Until the end of August, fans of The Jam will be able to bathe in paraphernalia thanks to Somerset House's unprecedented access to the band's archive. The Jam's mod stylings always set them apart from the punk pack.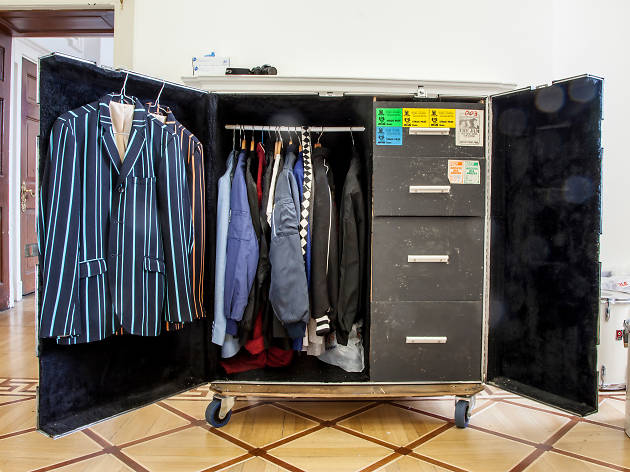 © Rob Greig
By the band's third LP, 'All Mod Cons', they had lost most of their punk edge and were leaning towards '60s soul and R&B. They wore clothes to match and these boating blazers became like the Holy Grail for kids in the provinces.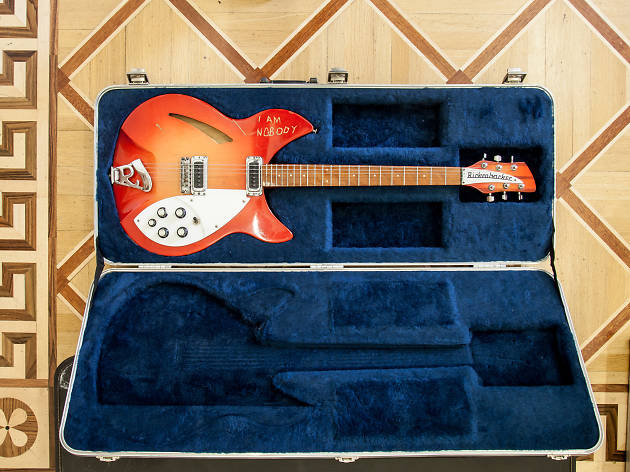 © Rob Greig
Weller's trusted Rickenbacker
Every bit as iconic as Paul Weller's boating blazer, Lonsdale T-shirt, and bowling shoes was his collection of Rickenbacker guitars. Picking up the instrument in part as a tribute to one of his heroes Pete Townsend, Weller used many different models through The Jam's career. Elsewhere in the exhibition is his famous customised WHAAM! Rickenbacker 330, but here is the same model on which Weller has scratched the line 'I AM NOBODY'.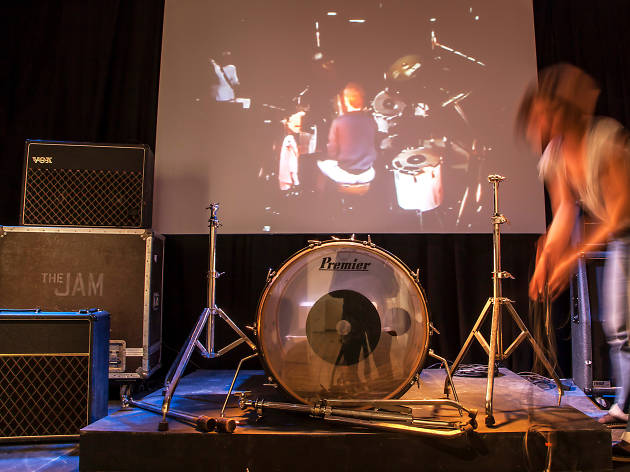 © Rob Greig
In this room you are met with the all-consuming barrage of The Jam live at Birmingham Bingley Hall in 1982. Not an iPhone camera in sight, of course; instead a crowd of very young and passionate kids, schooled on their older brothers' Clash albums and Tamla Motown seven-inches, who had found a sound of their own. The footage is screened behind the band's original drum kit used at their last ever gig at Brighton Conference Centre.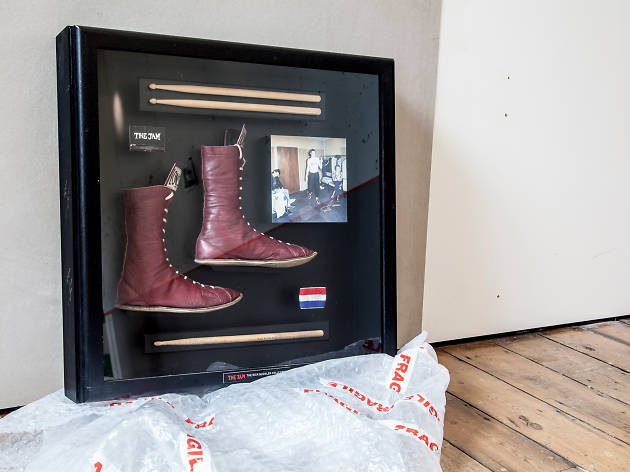 © Rob Greig
This exhibition is the first time all three members of the group have opened up their archives to the public. This vitrine features some of drummer Rick Buckler's personal items. Alongside his well-worn drumsticks are his iconic boxing boots that graced the cover of the 'Snap!' compilation.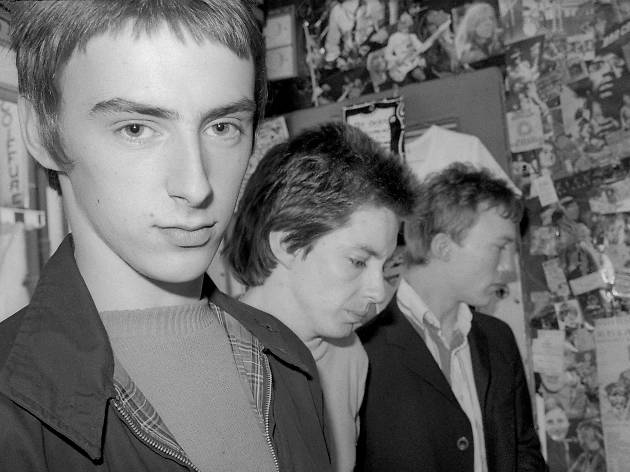 © Ray Stevenson
The Jam's first two LPs, 'In the City' and 'This Is the Modern World', captured the mix of disenchantment and rebellion as much as any of their punk contemporaries. Throughout the exhibition are reminders of the social and political environment those LPs were recorded in.

Pictured: The Jam shopping for records on Carnaby Street in 1977.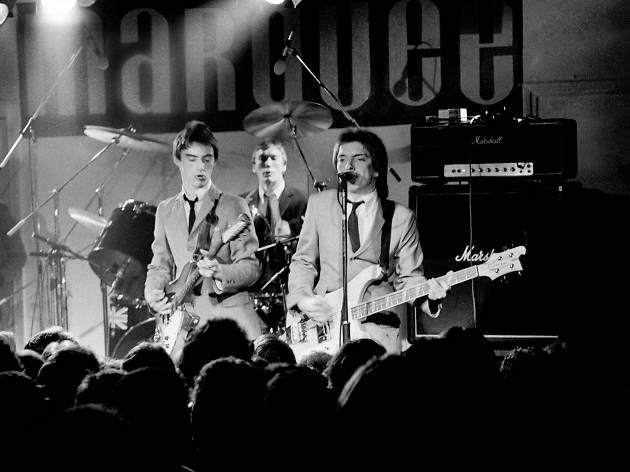 © Jill Furmanovsky
In this powerful photograph from the legendary Marquee Club you can almost smell the sweat and feel the spittle.

Pictured: The Jam live at the Marquee Club, 1978.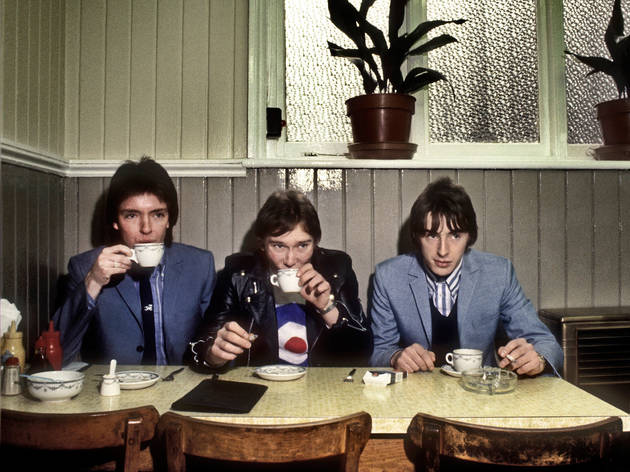 © Martyn Goddard
Pictured: The Jam at Frank's Café on Beak Street, 1978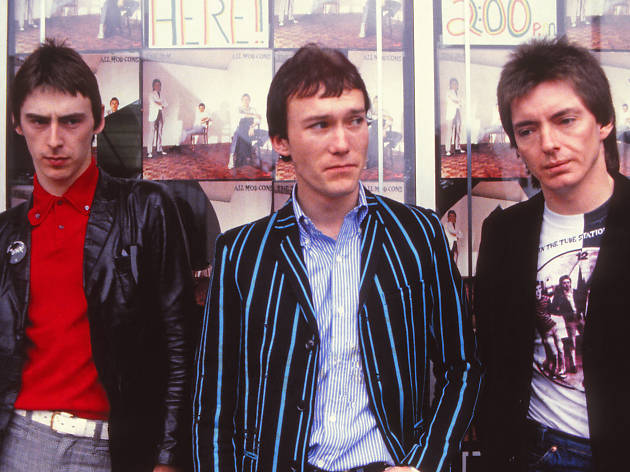 © Janet Macoska
Pictured: The Jam in Cleveland, Ohio in 1979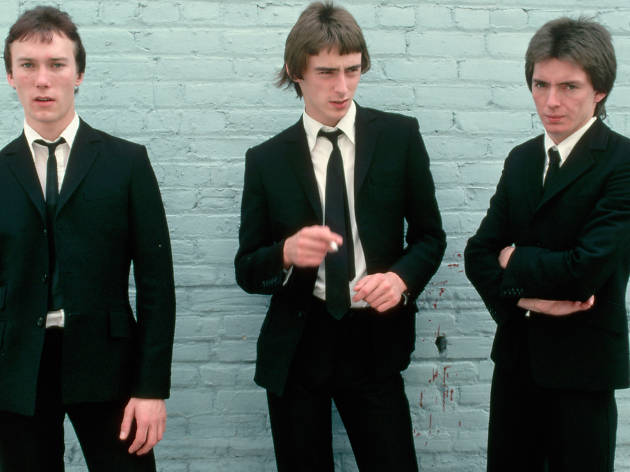 © Neal Preston/Corbis
Pictured: Rick Buckler, Paul Weller and Bruce Foxton – the three members of The Jam.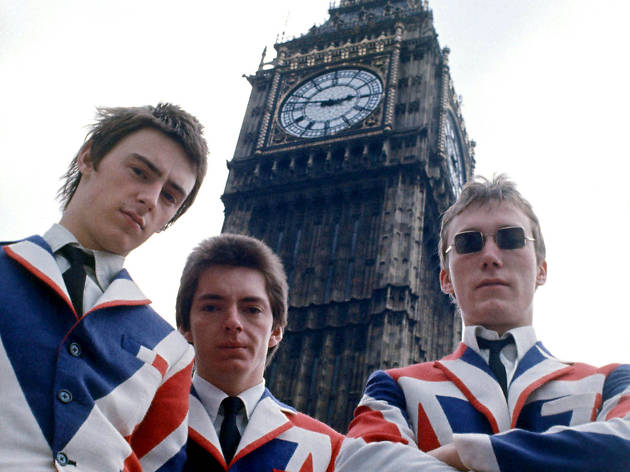 © Elaine Bryant/LFI/Photoshot
Read more about The Jam
Back in 1979, as a 12-year-old caught up in the mod revival, I joined an older brother to see The Jam at Wolverhampton Civic Hall. I have a cinematic memory of Paul Weller's paisley shirt emerging through the fog as the psychedelic hue of 'Butterfly Collector' bathed the stage. Dressed in my favourite Fred Perry and desert boots, I stared in awe at Weller's bowling shoes and Bruce Foxton's feathercut hairdo. And as I looked around me, I found a group of similarly wide-eyed, sharply dressed young kids equally fuelled by testosterone and teenage rebellion. Raised on our older siblings' punk records, we had found a band to call our own. 'I'm always amazed at how young our audience was,' said Paul Weller in the foreword to the book 'Thick as Thieves'. 'I thought I was young, but looking back, a lot of our fans were just 12 or 13.' Gigs were always electrifying and often frightening. As Weller remembered: 'The sea would part in the middle and blood and beer would fly.' It wasn't just about teenage release though, it was about education. NME interviews with the band were dissected for routes into this cool, metropolitan world, leading me to the works of everyone from Steve Marriott to Percy Bysshe Shelley. Through brilliantly acerbic political songs like 'Little Boy Soldiers' and 'Eton Rifles' I developed a hatred of war, greed and Thatcherism that never left me – even after David Cameron claimed to be a fan of the songs. And although my Fred Perry size might have changed, more tha