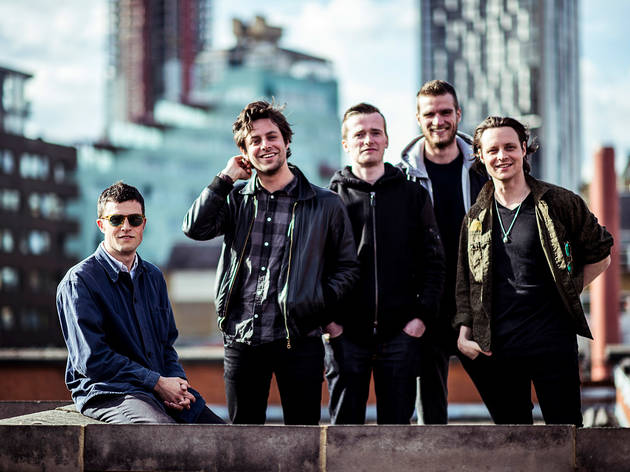 A welcome comeback from the clever Battersea indie mob
Battersea's finest are back, bashing out their radio-friendly indie rock full of angular riffs, south London accents and infectious, anthemic tunes. Their new album 'Marks to Prove It' was their biggest yet, topping the charts and giving them plenty of big new songs to add to the setlist at these two big Brixton shows.
Read our Maccabees interview.