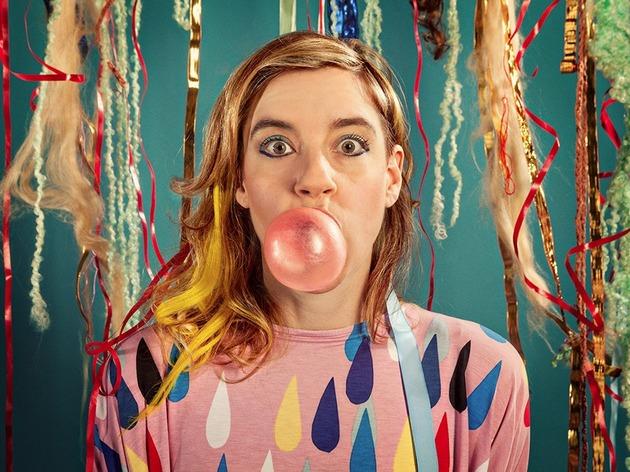 Eclectic alt pop by US multi-instrumentalist oddball Merill Garbus
Merrill Garbus, aka Tune-Yards, says that she doesn't 'want to sound pretty'. Which is good, because although she sounds a lot of things – clatteringly noisy, riotously childlike, effortlessly rhythmic – pretty certainly isn't one of them.
Since 2009, Garbus has been splitting opinions with an idiosyncratic sound that's less 'world music' than 'other world music'. Following the success of its predecessor, 'Whokill', she returned earlier this year with her third LP, 'Nikki Nack'. Inspiration does not seem to be an issue for this innovator. She continues to use her voice as an instrument, somersaulting from yodels to nursery rhyme tones to deliver a refreshingly politicised message. The album's first single, 'Water Fountain', sounds like a hypercolour teaming of Chairlift, The Dixie Cups and MIA's swagger.
Past live shows have allowed for a peek behind the magician's curtain, with Garbus recording and looping live on stage, and this show at the Royal Festival Hall suggests an even more innovative and elaborate performance is under wraps.