It's Halloween next Wednesday, which means there are a load of frighteningly fun events taking place across London – and they start this weekend. And as the clocks are going back too, you've got even more time to take the pooch for a scary stroll on Hampstead Heath, dance with werewolves and vampires into the twilight hours in Clapham or catch a screening of a chilling classic. Whatever you do, we hope you have a ghastly time.
CENTRAL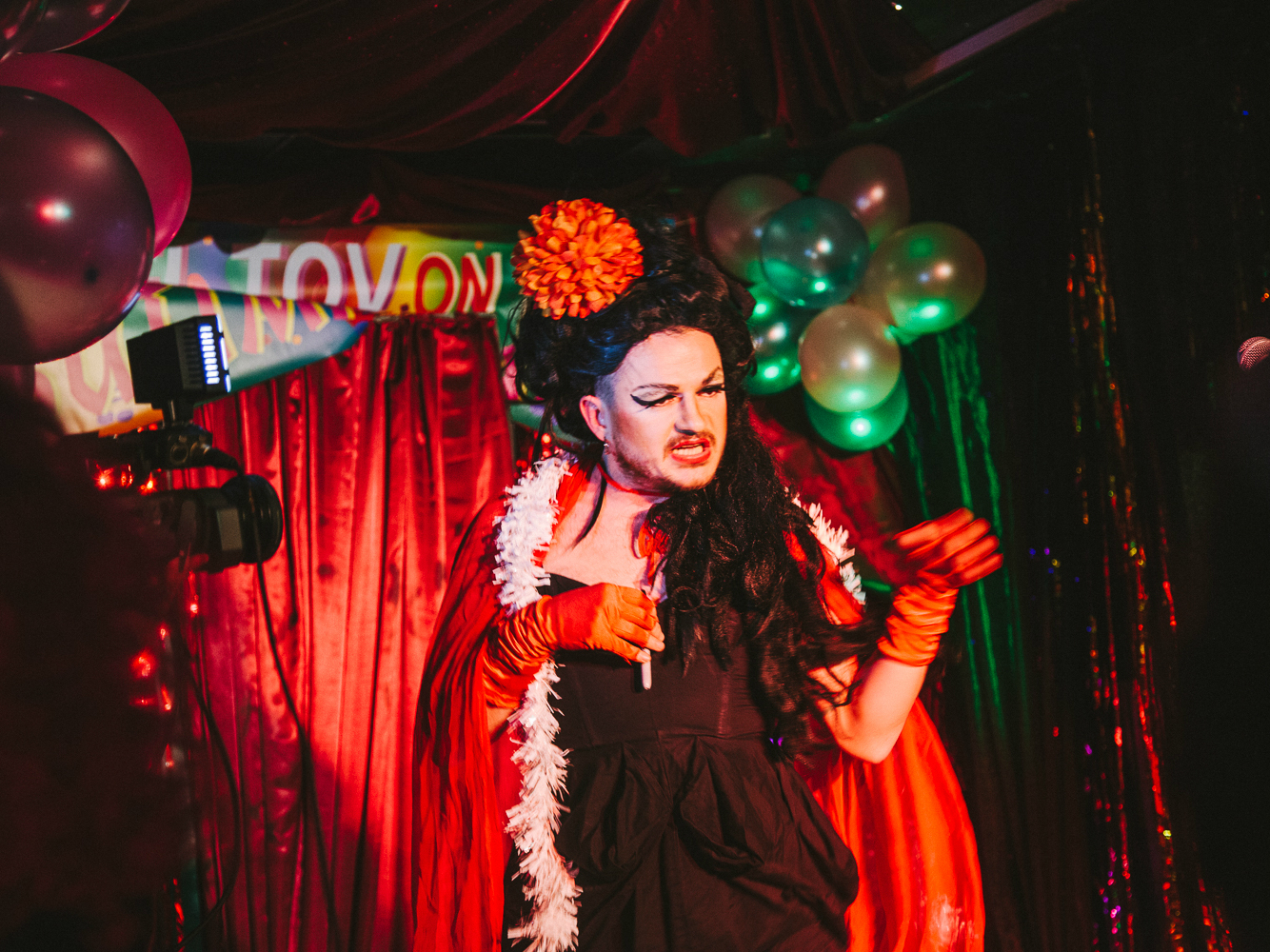 Terrifying Tales for Enchanted Nights. Shakespeare's Globe. Sat Oct 27. £10. Expect bone-chilling accounts from around the world courtesy of storyteller extraordinaire Vanessa Woolf in the spooky surroundings of Shakespeare's Globe.
Horroctober. The Prince Charles Cinema. Until Wed Oct 31. Prices vary. If you have a craving for carnage and can stomach some slaughtering, head down to the central London cinema for screenings of horror classics including 'The Exorcist' and 'The Texas Chainsaw Massacre'.
Witches, Monsters and Beasties. National Gallery. Fri Oct 26-Sun Oct 28. £27.84. Are your sketches a real horror show? Overcome your fears and let the London Drawing Group show you how to turn your drawings from bloodcurdling to beautiful, while also taking a tour of the National Gallery's more chilling collection.
Buttmitzvah: Challahween Special. The Vaults. Sat Oct 27. £18. Comedy, dancing, drag and... smoked salmon. Delve under Waterloo station this Challahween for one of London's ultimate queer experiences with a twist.
Unexplained Podcast Live. Foyles, Soho. Wed Oct 31. £8. Join Richard MacLean Smith for a Halloween-themed recording of one of the spookiest podcasts around. Bringing a pillow to hide behind is optional.
A Danse Macabre: The Halloween Ball 2018. Scala. Wed Oct 31. £38.50. A burlesque carnival of lust and disgust is coming to King's Cross this Halloween, with multiple rooms full of macabre mayhem.
Feminist Witchy Night 2018. Housmans Radical Booksellers. Wed Oct 31. Free. An evening of feminist tunes, witchy ephemera and potent potions are on offer at the north London bookstore's Halloween event. The Circle of Medea will be on hand to provide some 'very affordable' tarot readings, while Boudicas Botanicals could have a blood-chilling effect on your bank balance.
Halloween Delicious History Tour. Fortnum & Mason. Wed Oct 31. £40. Sample the bloodiest of bloody marys as Dr Andrea Tanner puts a haunting Halloween twist on a Delicious History tasting tour and delves into the iconic London store's haunted past.
NORTH
The Crystal Maze Halloween Edition. The Crystal Maze. Wed Oct 31. £54.99. One of London's hottest experiences is getting a menacing makeover for Halloween. Be warned: The Blood Baron time vampire is out to trick you into betraying your team, leaving you to battle the frighteningly difficult Future zone on your own.
London Horror Festival 2018. Old Red Lion Theatre. Until Sat Nov 3. £7-£27. The UK's oldest and largest festival of live horror performance returns with its scariest shows yet, including a chillingly good comedy game show fresh from the Edinburgh Fringe, 'Werewolf: Live'.
Halloween Dog Walk. Hampstead Heath. Sun Oct 28. Free. Got a frightening French bulldog or a hair-raising Husky? Head along to the Heath for All Dogs Matter's Halloween walk. Who knows? Your pedigree pup might just win the 'Spookiest Dog' award.
Medusa: The Transformation. Union Chapel. Wed Oct 31. £15. Join artist and musician Boe Huntress for an evening of live music, projections and soundscapes that delve into the deeper meanings behind the ancient myths of Medusa. Although not Halloween in theme, the gothic setting of the Union Chapel could add a level of spookiness to proceedings.
Tales From The Other Side. Balabam. Wed Oct 31. £10. As the sun's strength fades and we enter into the darker half of the year, journey with The Embers Collective into The Otherworld. Hear spine-tingling tales of spirits, the walking dead and the brilliantly named Donn, Lord of the Underworld, which all celebrate the Celtic festival of Samhain. Just prepared to be scared on the way home.
EAST
Mariah and Friendz: Screamlover. Bethnal Green Working Men's Club. Fri Oct 26. £10. Horror movies get the Mariah & Friendz treatment as the drag-circus-dance party take over the iconic Bethnal Green venue for an evening of killer moves and monumental murders.
Sabat Intro to Modern Witchcraft. The Hoxton. Mon Oct 29. £25. Wannabe witches listen up. Sabat magazine's founder and editor Elisabeth Krohn is offering up a beginner's guide to modern-day witchcraft – just don't expect to be able to fly your broom home after your first lesson.
Science Fiction Theatre presents: 'Demon Seed'. The Castle Cinema. Tue Oct 30. £10. London's leading sci-fi film club has dug into the alarming archives and will be showing Donald Cammell's 1977 child-psychologist-based thriller 'Demon Seed' at its monthly night.
Halloween Seance at OXYO. XOYO. Wed Oct 31. £5-£10. If two rooms of non-stop grime and hip hop bangers doesn't sound like your idea of a horror story, try Halloween at XOYO. The sound-system will be loud enough to send you into the next realm.
Halloween at Skylight. Skylight. Fri Oct 26-Sat Oct 27. £15. Get ready to raise the living dead (and the roof) at one the Tobacco Dock location's Halloween parties. The treat is a free cocktail on arrival, while DJs will be spinning tricks all night long.
SOUTH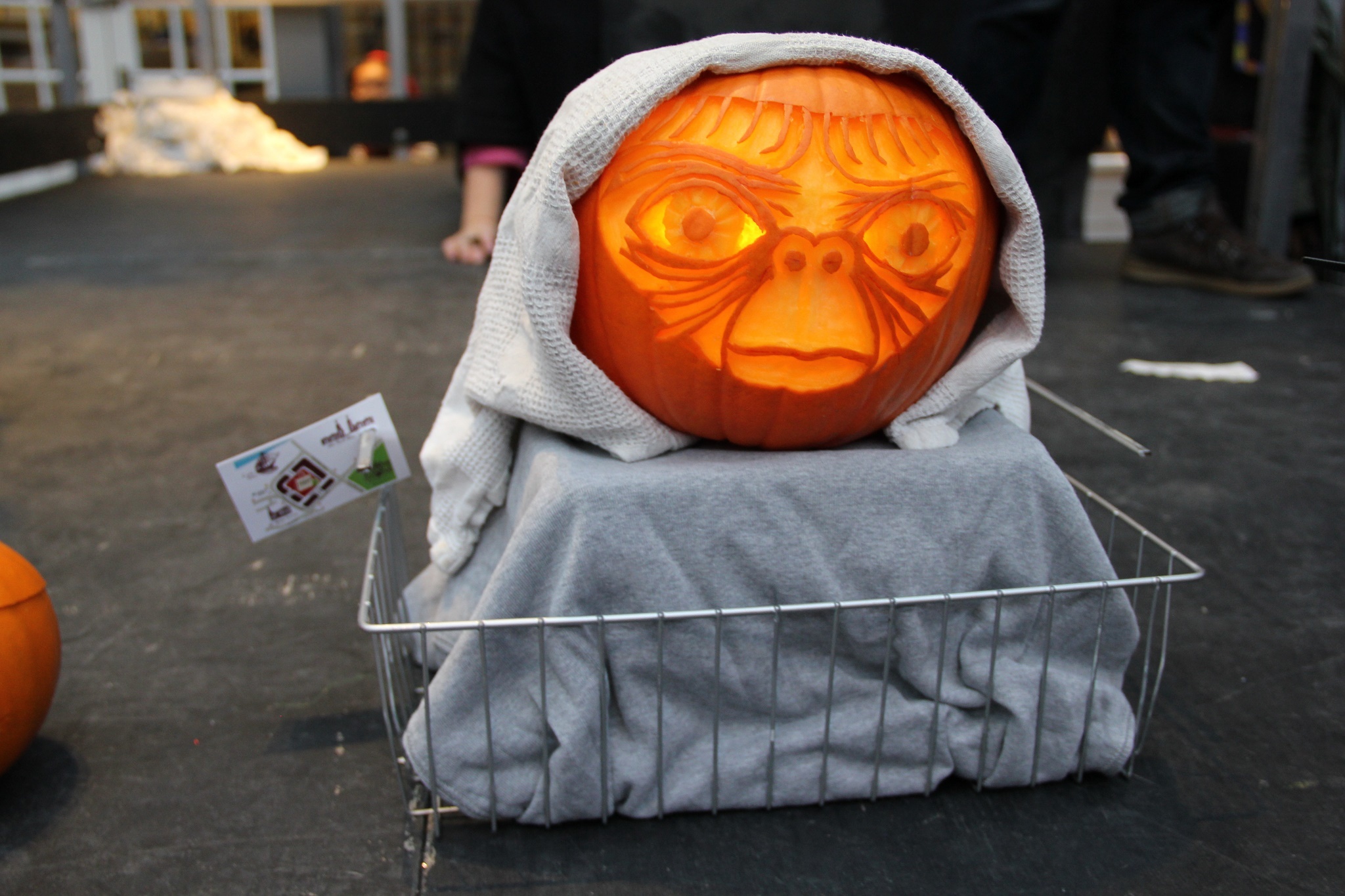 Dracula. Brockley Jack Theatre. Until Sat Oct 27. £16. Expect a stripped-back approach to Bram Stoker's tale by Arrows & Traps. But if their rendition of Frankenstein from last year is anything to go by, this certainly won't be a toothless performance.
Horror Haus. The Grand. Fri Oct 26. £24.50. A blood-chilling cast of London's best drag queens will be providing the main entertainment in Clapham this Halloween, while music from the Scissor Sisters' Ana Matronic will keep the party going into the dead of night.
Spooktacular Halloween Day. Greenwich Market. Fri Oct 26. Free. If the freaky fashion show and petrifying pumpkin carving didn't pique your interest, then the two (two!) dog shows should. Categories include best dressed dog and pup might like their owner in what is set to be a hotly contested competition.
Halloween Fright Night Cinema. Rivoli Ballroom. Fri Oct 26. £12. Hop on your tricycle and head down to the Overlook Hotel (well, Brockley's Rivoli Ballroom) for a showing of Kubrick's 1980 cult classic 'The Shining'. Just don't expect to be able to sleep easily after.
The Horniman Halloween Fair. Horniman Museum. Sat Oct 27-Sun Oct 28. Free. Frightening fun and games are coming to Forest Hill this weekend. The Wild Fangs cave provides entertainment for little ghouls and boys, while mummies (and daddies) can browse arts and crafts or sample some of the devilishly delicious food and drink on offer.
Pedal-Powered Horror: '28 Days Later'. Courage Yard. Wed Oct 31. £12. Danny Boyle's cult classic gets the pedal-powered treatment. Just imagine you're being chased by a pack of zombies if you needed any more motivation to get your legs spinning.
The Exorcism. Battersea Arts Centre. Tue Oct 30-Sat Nov 3. £12.50. Expect the unexpected in poet and performer Ross Sutherland's latest creation, 'The Exorcism' – a ghastly ghost story focused on the art of haunting. How chilling.
WEST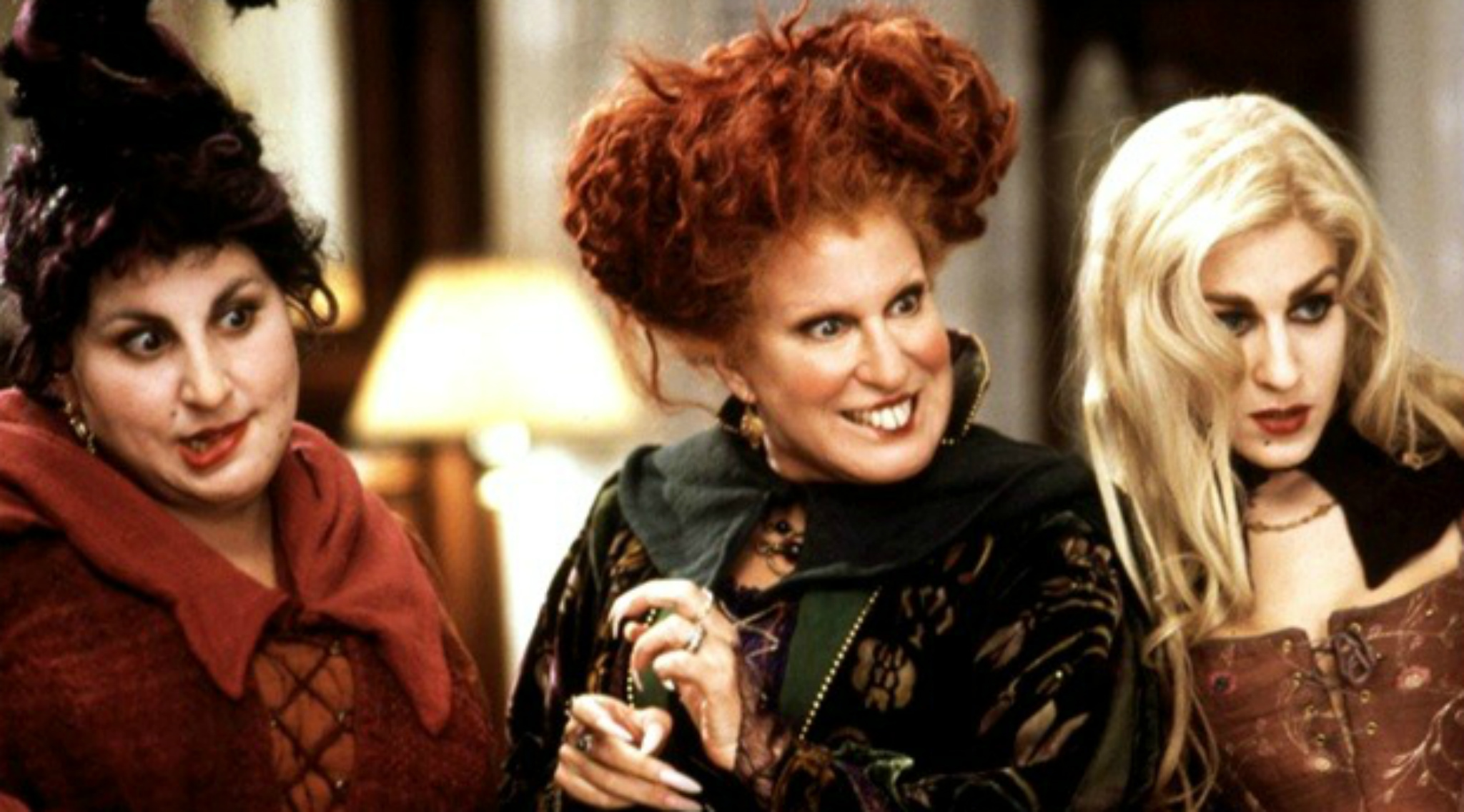 'Hocus Pocus': Intimate Screening on Halloween. Notting Hill Arts Club. Wed Oct 31. £10. The Sanderson sisters are coming to Notting Hill this Halloween with a screening of the cult classic 'Hocus Pocus'. What's more, your ticket includes a bag of popcorn, drink and entry to a post-screening clubnight – a scarily good deal if we've ever seen one.
And finally...
Check out these exclusive Time Out offers.
Book tables at the best London restaurants.
And find even more great events happening in London this Halloween.