Festivals are breeding grounds for great stories - and by great, we really mean weird af. So we asked the cream of 2018's DJs, bands and performers to delve deep into their memories and share their favourite ever festival anecdotes. Be prepared for things to get pretty surreal...
'Grace Jones having trays of oysters brought into Lovebox. What a woman!' Paloma Faith, who plays Standon Calling.
'I love it when big American artists have no idea where they actually are. I once saw Black Eyed Peas call the crowd "London" all night. We were on the Scottish border.' Justin from The Vaccines, who play Community Festival and Latitude.
'A security guard not allowing us on stage at T in the Park in 1999 at the height of our big bang. "Aye, right, pal... Sure you're in the band." "No we're really in the band." "Aye." And he looks around us, doing that weird pretending-you're-not-there-any-more thing.' Fran from Travis, who play Isle of Wight.
'Walking lost through a forest dressed as Austin Powers, trying to find my friends.' Rudimental, pictured below, who play Arcadia.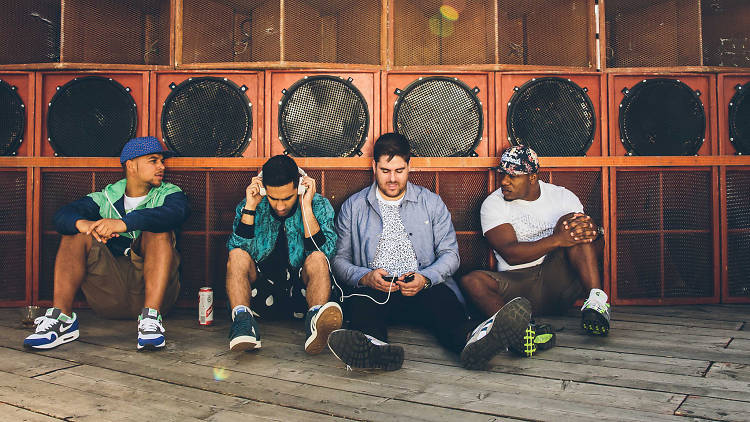 'A forklift came and picked up a port-a-potty while our guitar tech was using it. He was driven across the festival and taken to the dump site whilst trying to have a dump himself!' Ben from Asking Alexandria play Download.
'Looking at a beautiful full moon for several minutes before I realised it was just a big white balloon.' Roman Flügel, who plays Love International.
'I once sat next to Sir Tom Jones in catering and we ate his Yorkshire pudding, which he left. Never trust a man who leaves his Yorkshire pudding, I say.' Nadine Shah, who plays Boardmasters.
'Seeing bare-chested guys off their heads trying to crawl through windows of moving cars at T in the Park'. Vinny from Django Django, pictured below, who play Beat-Herder.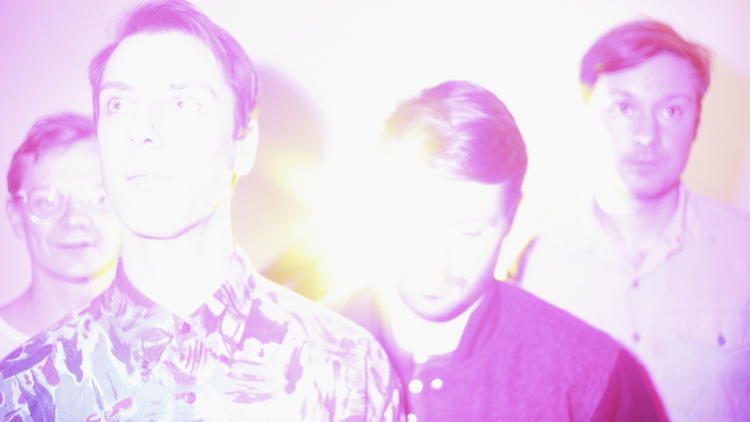 'Me and my best friend John were walking along at Glastonbury and this naked female hippy type girl was running along and barged past us. John shouted "Watch it, hippy!" She strode along for about ten more steps, then stopped, bent over and pulled her tampon out and launched it in our direction. It came cascading over and hit John in the chest. He had a perfect circular blood patch on his chest. The hippy bounced off into the crowd.' Eats Everything, who plays Eastern Electrics and Creamfields.
'Watching a well-known DJ (I won't name names) walk on stage with Underworld at Pukkelpop festival momentarily thinking he was in the band. Darren Emerson had a quiet word and said very politely, "Wrong band, dear.''' Fatboy Slim, who plays Elrow Town.
Discover all the

best music festivals

taking place this summer.