Seventies pop songfest 'Mamma Mia' is back with more stars (actual Cher!), and more of Pierce Brosnan's vocal chords.
Think you can tell your Benny from your Bjorn? Are all four members of the Swedish pop sensation actually Swedish? What's chess got to do with it? These are just a few of the questions we took to 'Mamma Mia' stars Amanda Seyfried (Sophie) and Lily James (Donna) in London this week.
Do you know more about Abba than them? Watch our video below to find out.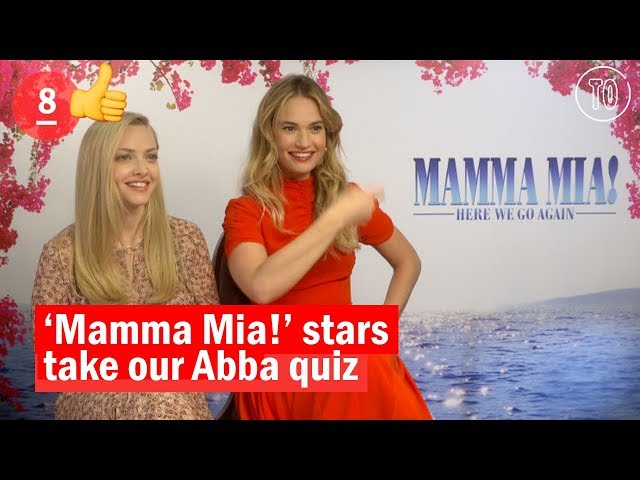 'Mamma Mia! Here We Go Again' is in cinemas from Fri Jul 20.
New movie not enough to satisfy your Abba craving? Why not get tickets to the stage production as well?