The location: Hammersmith Bridge Rd, W6.
The scene: Legendary sitcom 'Bottom' first aired on BBC Two in September 1991, telling the story of two loser bachelors (played by Rik Mayall and Adrian Edmondson) sharing a grotty flat in Hammersmith. In the improvised title sequence the pair get into a slapstick fight – involving Richie punching Eddie in the privates – on this bench.

Then: Although (according to Mayall) the title sequence involved very little planning, the bench was an inspired choice. It sat on a traffic island in the middle of grey Hammersmith, surrounded by fast-moving cars: a perfect illustration of life passing the characters by. The sequence also shows the pair looking out from the Hammersmith Broadway development, then only half-built.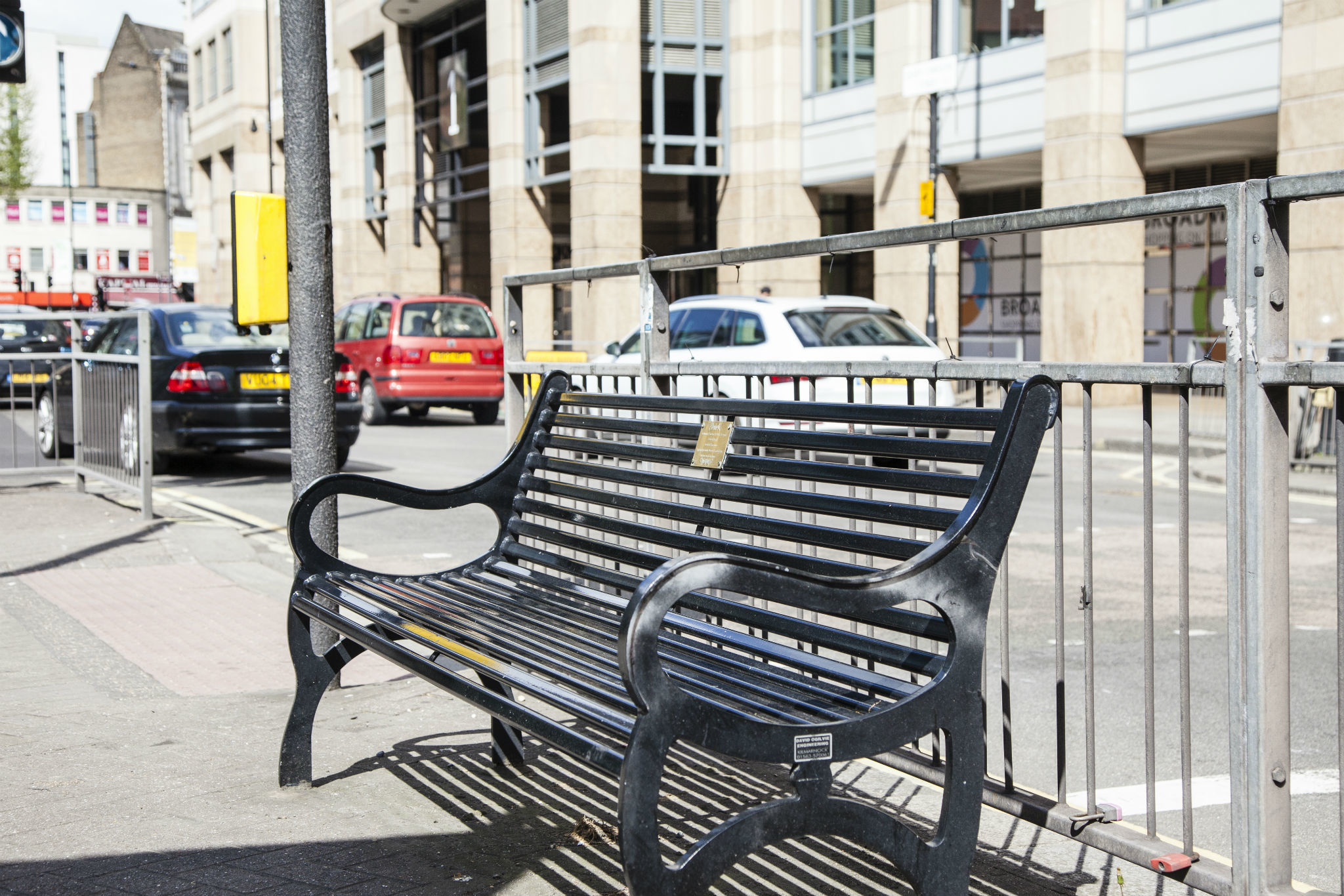 Now: At some point before 2010 the local council removed the bench, with Mayall expressing his sadness at the decision. However, following the comedian's death in 2014, a petition signed by 7,000 fans called for the bench to return. The council obliged, and the seat now features a brass plaque paying tribute to 'the man, the myth, the legend, Dr The Rik Mayall.'
For more of the city on screen, check out our list of the 30 best London movies.
For more unique looks at London life, sign up here to get Time Out features straight to your inbox.