During the climax of Danny Boyle's classic 'Trainspotting', the boys arrange to meet some shady dealers in a seedy London hotel. Here's the story behind the location…
The location: Royal Eagle Hotel, 26-30 Craven Road, W2.
The scene: Renton, Sick Boy, Spud and Franco somehow acquire two kilos of heroin. Sensing they've hit the jackpot, they set up a deal with a big-time drug dealer at a Paddington hotel, mirroring The Beatles' 'Abbey Road' cover as they cross the street.
Then: This part of town became rich in the Victorian era, when goods were transported via Paddington Basin. However, by 1996 the roads had long replaced the canals and it had fallen on hard times, according to travel writer Caroline Allen. She says the area became a hotbed for drug crime, hence Danny Boyle's decision to shoot at a budget hotel 'that would've naturally attracted plenty of unsavoury characters.'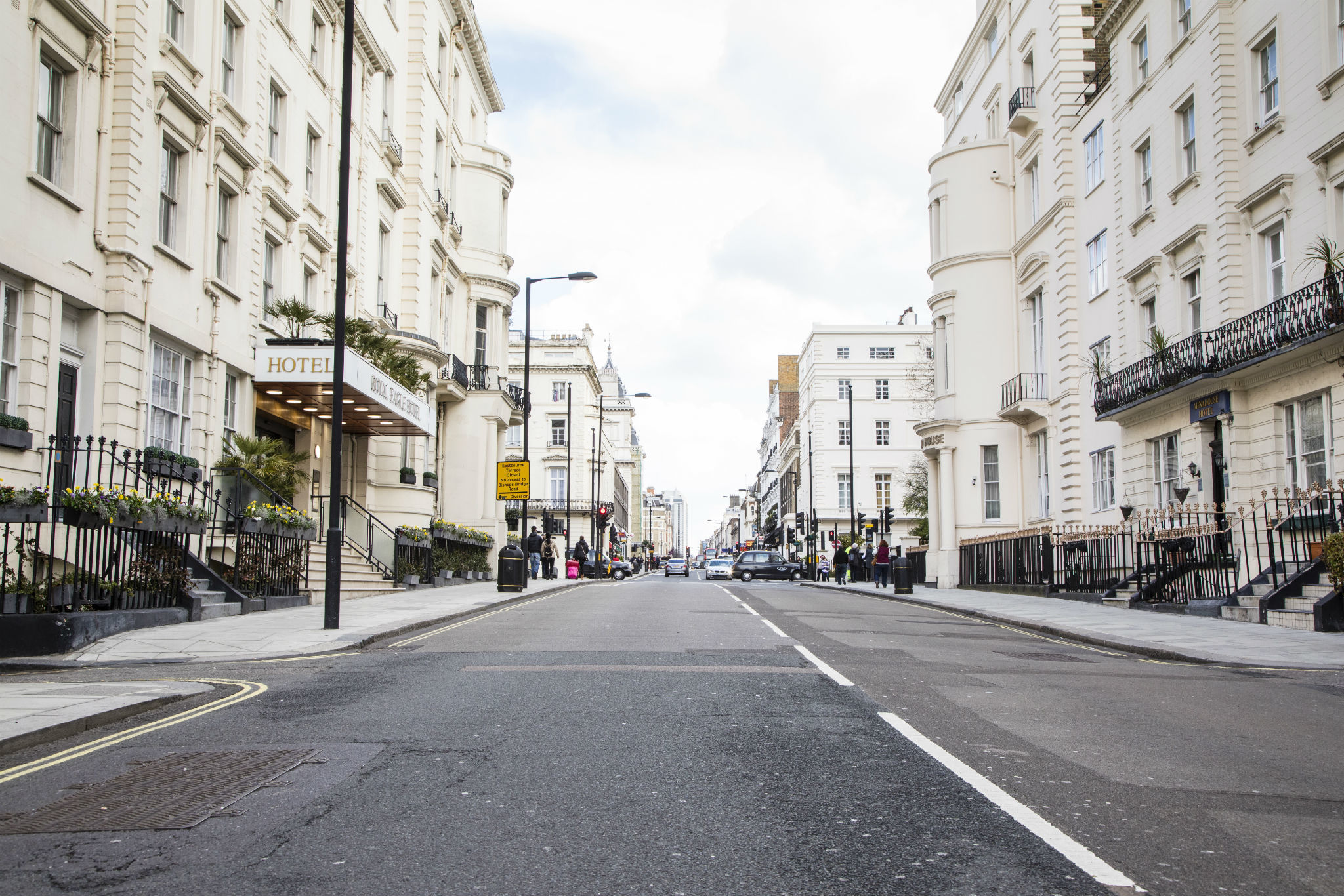 Now: The area is a lot buzzier, partly thanks to the arrival of the Heathrow Express (with its shedloads of tourists) in 1998. The Royal Eagle is also far more upmarket than it was 20 years ago, and isn't exactly celebrating its slightly dodgy cinematic heritage: when we called, the manager didn't want to talk about 'Trainspotting'. And who can blame him?
For more of the city on screen, check out our list of the 30 best London movies.