Notting Hill might now be one of the most sought after locales in London, but in 1966 the area was dingy and unpopular, making it the perfect spot for a less than savoury womaniser like Michael Caine's Alfie...
The location: 29 St Stephen's Gardens, W2.
The scene: Love rat Alfie (Michael Caine) stomps home from the pub and lets his girlfriend Annie (Jane Asher) know he doesn't like the steak-and-kidney pie she just prepared. 'Where's the Spam?' he barks, hurling it at the wall. Annie runs out of Alfie's dingy flat and life.
Then: One of London's earliest Victorian squares, St Stephen's Gardens once boasted a flower garden for its rich residents to relax in. However, by the time 'Alfie' was filmed there, it had been tarmacked over. 'The area had been in decline for decades,' explains architectural historian Edmund Bird, something he attributes to the expansion of the 'noisy and dirty' Great Western Railway in the latter half of the nineteenth century. St Stephen's Gardens was grotty and unfashionable, making it the perfect home for a leech like Alfie.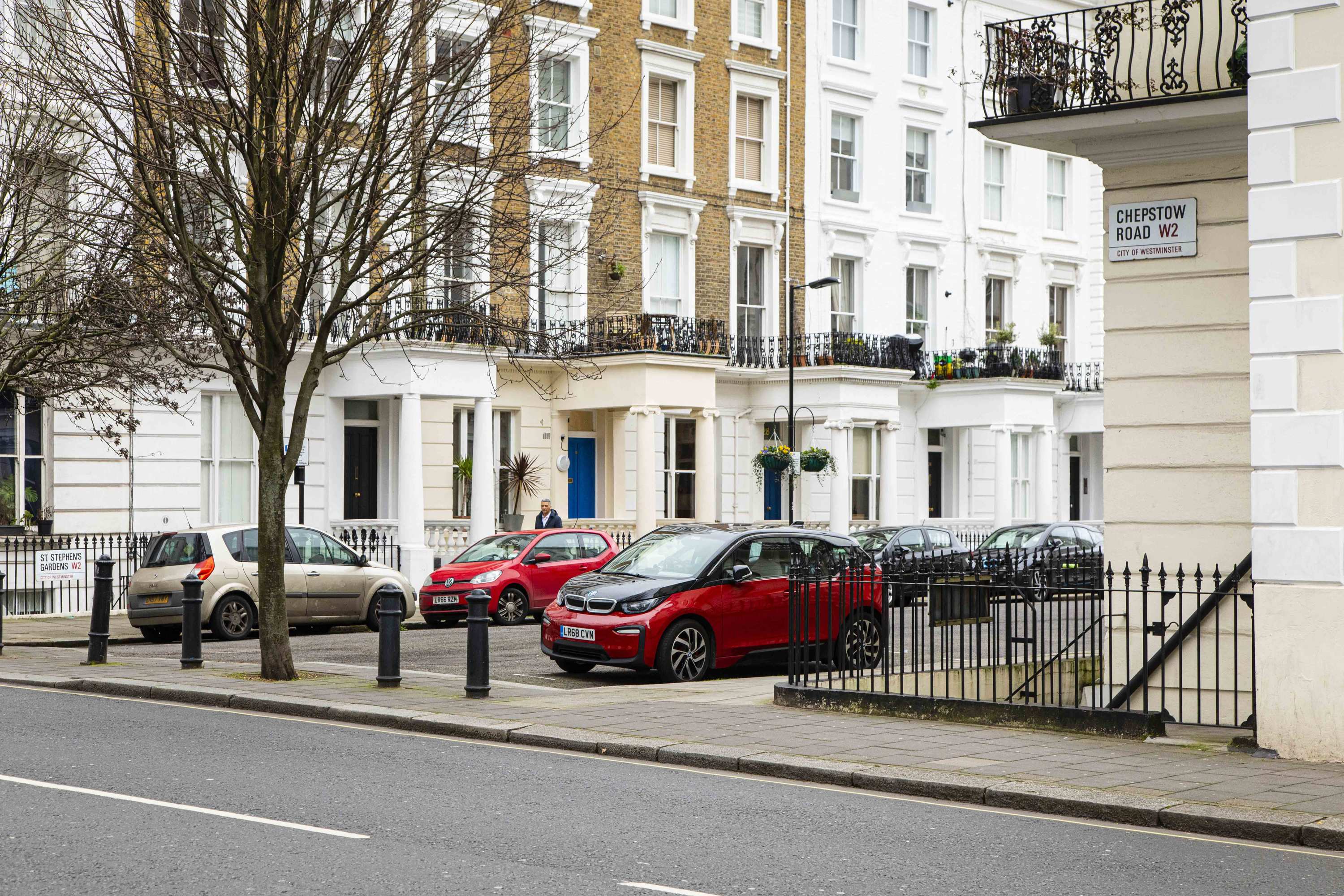 Now: Half a century on and it's a desirable address once again, with the gardens fully restored. 'The wheel of fortune has turned full circle,' says Bird. According to Zoopla, a two-bedroom flat there currently goes for around £1.5 million. Just watch out for pie stains on the wall.
Want more of the city on screen? Check out the best London films.