Wobbly rubber things are great, but wouldn't a hand-painted ceramic dick look good on your dresser? One writer finds out how to create one
What do you call a penis made from pottery? Girthenware? Porkcelain? Terracocka? 'I like "crockery cockery",' winks erotic ceramics artist Adele Brydges, welcoming me into her Hackney studio. It's an intimate room, in all respects: a thimble-tiny space, with sensual sketches of masked women masking-taped to walls, and clusters of beautiful marbled butt plugs sprouting from shelves like explicit toadstools.
While I munch on banana cake, Brydges explains how we're going to be decorating hollow porcelain dildos, which can be filled with warm or cool liquid for temperature play, then sealed with corks. Like phallic hip flasks.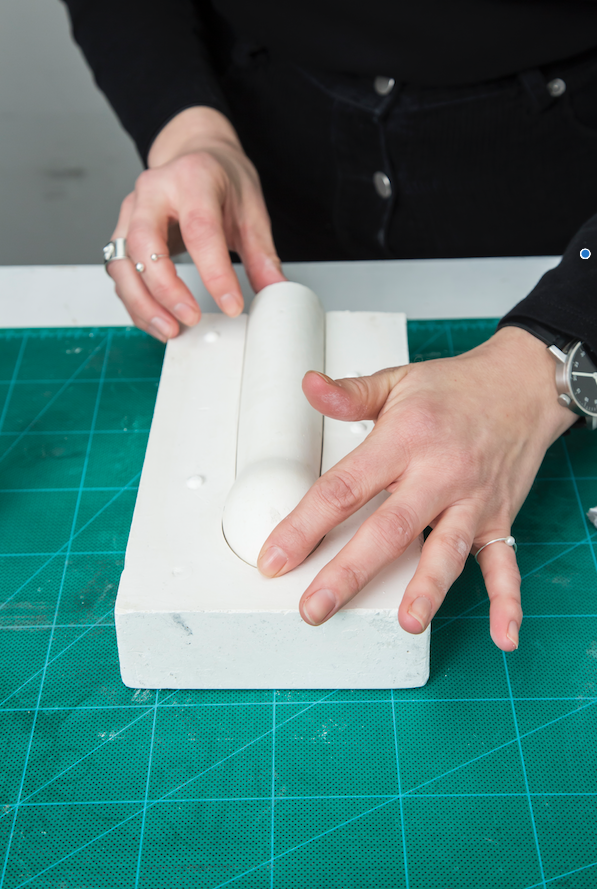 I learn how each dildo is hand-cast from a mould that looks like someone slammed their dick between two bricks . 'It's 20 percent bigger than the final phalluses – they shrink when they're finished,' she says. Art imitating life then.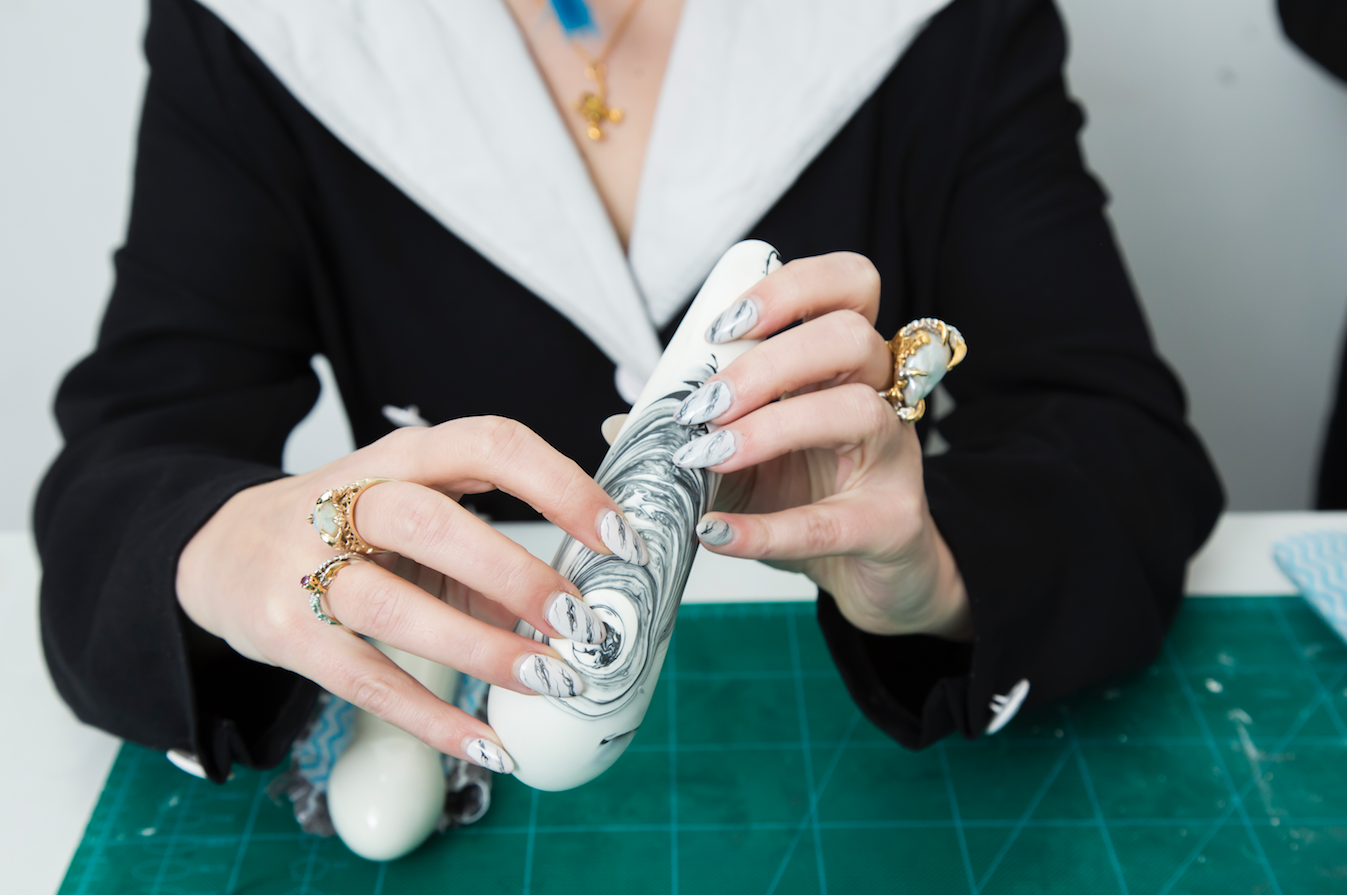 The dick-oration process begins with me removing grease from my piece by swabbing it with alcohol, then choosing transfers to adorn it. These are special stickers you soak in water, slide on to the china then buff out any air bubbles and fire at 820 degrees. There's a vast selection: pretty vintage prints of flora and fauna; drawings of hands bound with rope; snippets of song lyrics. I select a picture of a rooster, because being poked in the punani with a bad pun is my kinda fun.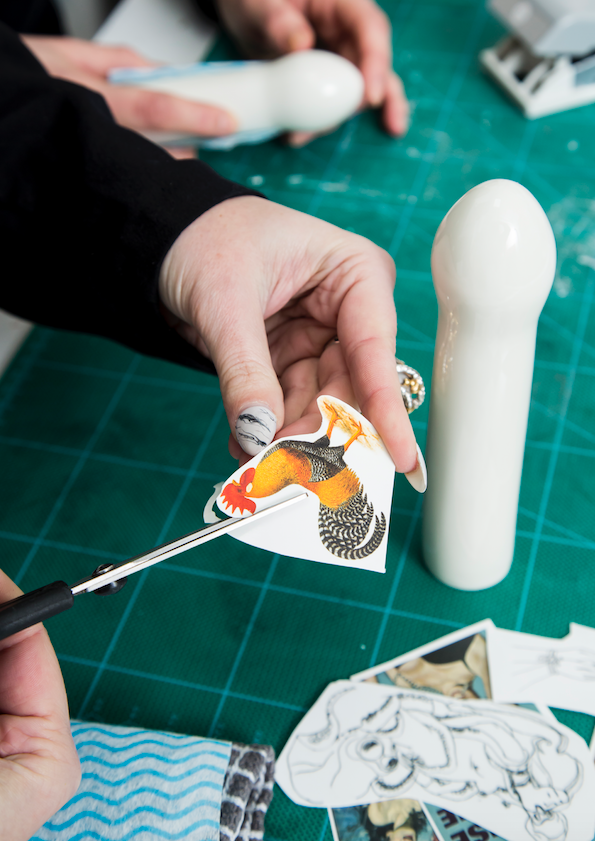 Brydges is witty and fascinating; the process is pleasingly meditative; and my dildo turns out delightfully – a pornament not unlike the £150 models she sells in luxury boutique Coco de Mer. And how does it feel to use? Well, I've been enjoying, ahem, 'kiln kittens' with it ever since.
Workshops last around four hours and cost from £120 per person, including a glass of prosecco, tea and treats. Join a group or book a private party. Finished dildos are kiln-fired and mailed to participants within two weeks.