While you can't drink an NFT, that isn't stopping chef-owner Adam Handling from going digital. His watering hole Eve's Bar, which is located below his restaurant Frog in Covent Garden, has announced the launch of London's first NFT cocktail menu. So, what does this mean exactly? Is this art? What do I get out of it? Is this the future?
Well, the Adam Handling Restaurant Group are set to release London's first NFT cocktail collection on Opensea (a large NFT marketplace) and this exclusive collection will include 13 pieces, created in collaboration with a local artist and various bartenders. The collection includes pieces inspired by Eve's Bar signature cocktails and
will have minimum prices to cover transaction fees. Prices are set to be as high as 2ETH (approx. £4,000 at time of writing).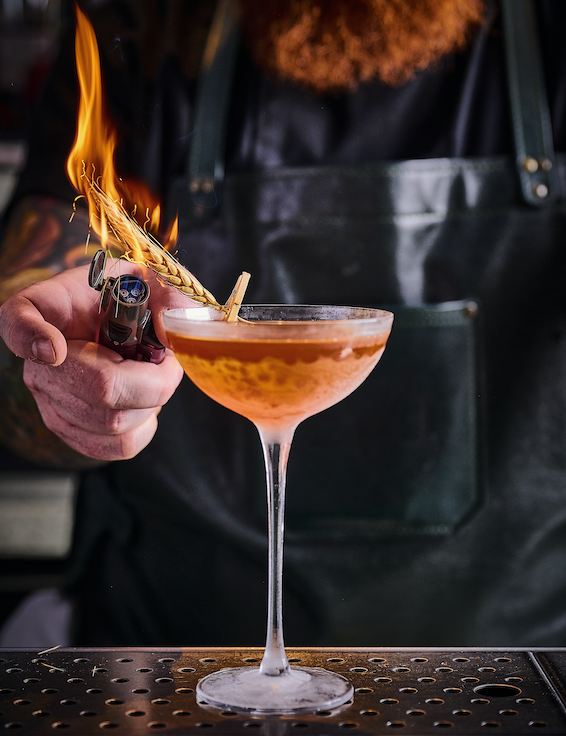 Each NFT from the collection will come with proof of the ownership of the digital asset, a recipe card to make the unique drink at home. The buyer will also get the right to claim a number of the purchased cocktails, at the bar, in person.
What's more, the collection will also feature three rare NFTs, which have been exclusively designed and created by Eve Bar's manager, Marco Grisafi and head bartender Giulia Gazzetto, as well as bar manager Josh Linfitt from Ugly Butterfly.
These will come with a top-secret one of a kind recipe, associated with their bespoke cocktail, that only the creator and buyer will own. The buyers of these rare NFTs will also receive a one-to-one, digital or in-person private masterclass to create their own bespoke cocktail with the NFT curator.
Got some cash to splash on a fancy crypto cocktail?
Check back for more details on auction date.
34-35 Southampton St, London WC2E 7HG