We all know that corner shops keep London life ticking so we asked you to vote for the newsagents that have been there for you when you needed them most. From saving us from a milk-less brew to always keeping us on our toes with their wide selection of chocolate treats, here are the best newsagents in the capital.
East London
Maks News
'This Columbia Road shop does amazing homemade samosas on Sundays for the market. You get a choice of three sauces including a lush tamarind one.' @misterdjohnson
154 Columbia Rd. Hoxton Overground.
Umut Supermarket & Off Licence
'They have a brilliant fresh fruit and veg selection out front, the guys are very friendly and if you spend a bit (maybe like £20) and go there regularly they often give you a free bar of Green & Black's chocolate when you pay, which is amazing.' @georgeblew
61-63 Westgate St. London Fields Overground.
The Raj
'It has a massive fridge of energy drinks and sells vegan sausage rolls for a quid.' @peteellender
48 James Lane. Leyton Midland Rd Overground.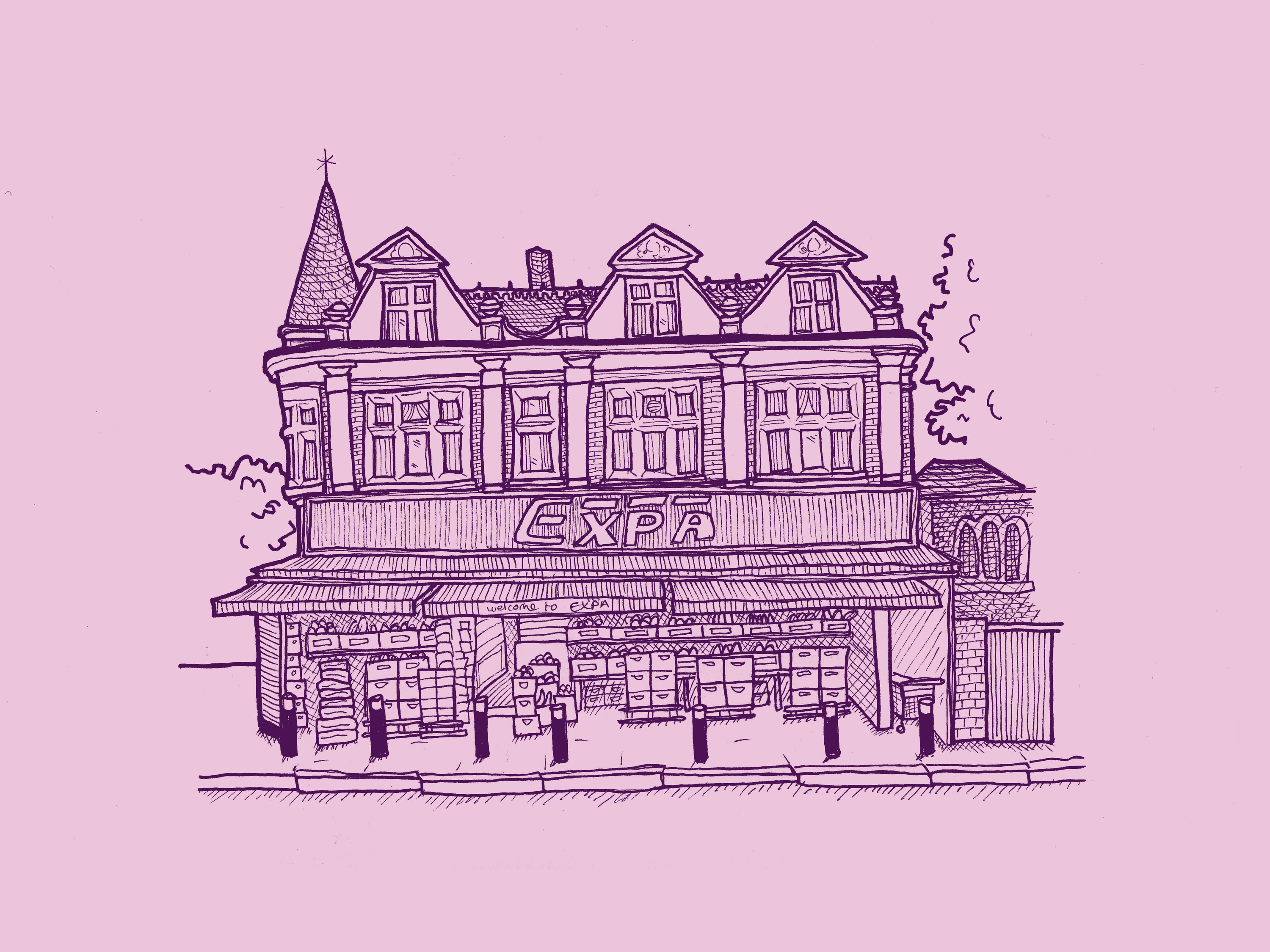 North London
Nag's Head Market
'Always lets me pay for a drink can with my card, even though it's below the minimum spend.' @deedeebeat
22 Seven Sisters Rd. Holloway Rd tube.
Islington Food & Wine
'The guy who works here has the patience of a saint. After about 9pm, all of his customers are pissed up dickheads.' @joseph1
316 St Paul's Rd. Highbury & Islington tube.
Expa
'Amazing shop with everything.' @eatpasero
143-145 Philip Lane. Seven Sisters tube.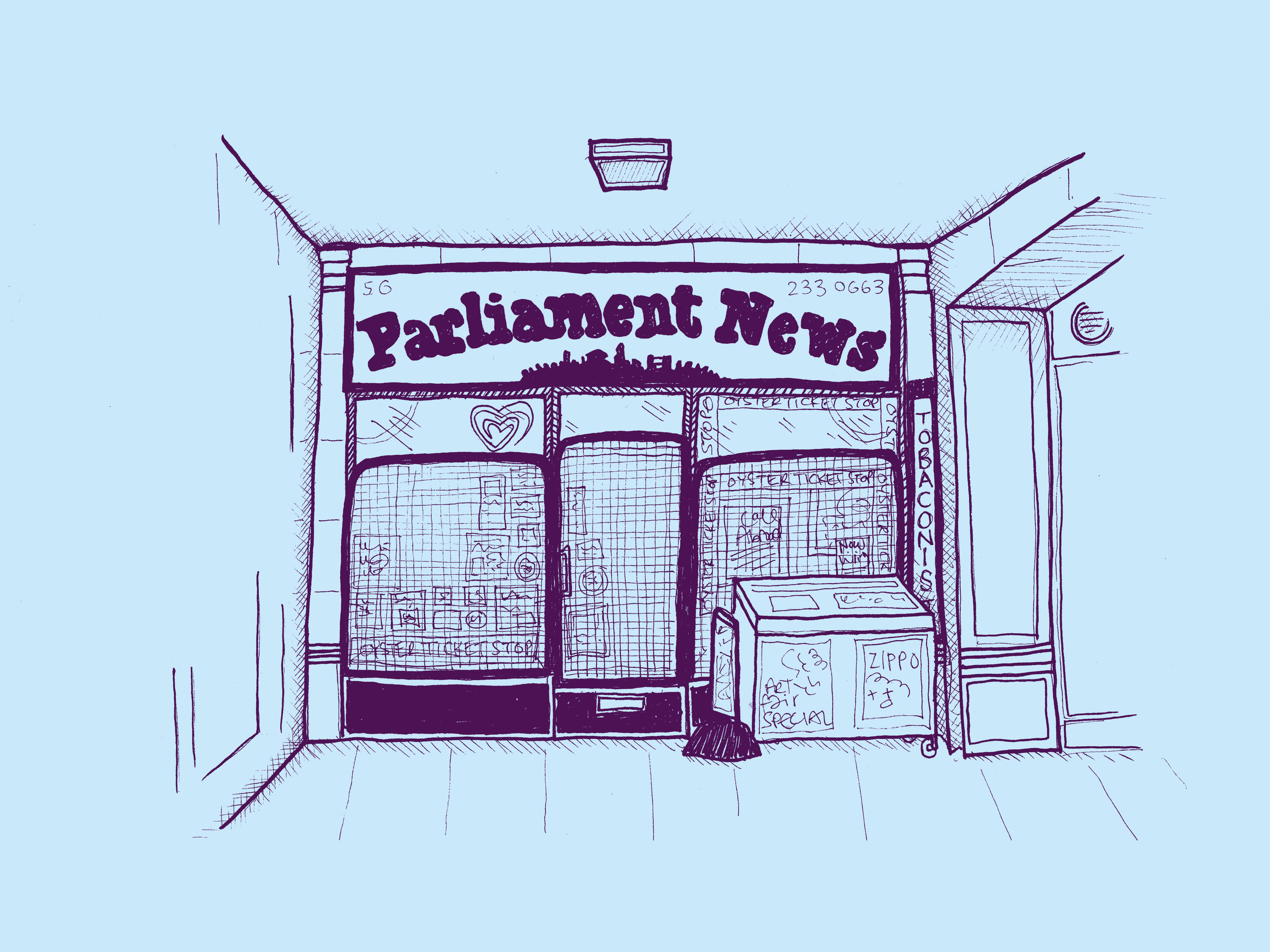 Central London
Parliament News
'I used to work in Millbank Tower and this was the absolute best place to get a fizzy drink when hungover. They do really rare drinks that you've never seen before. The non-mainstream Rubicons, if you like.' @sockformation
56 Horseferry Rd. St James's Park tube.
Popin
'A mini emporium of local and fresh produce outside Pimlico station. All with a smile.' @amyfionawomersley
Rampayne St entrance. Pimlico tube.
The Shoreditch Stop
'It sells three types of curry with rice for £4. Plus my dog is allowed in.' @mariaisaturtle
53 Great Eastern St. Old St tube.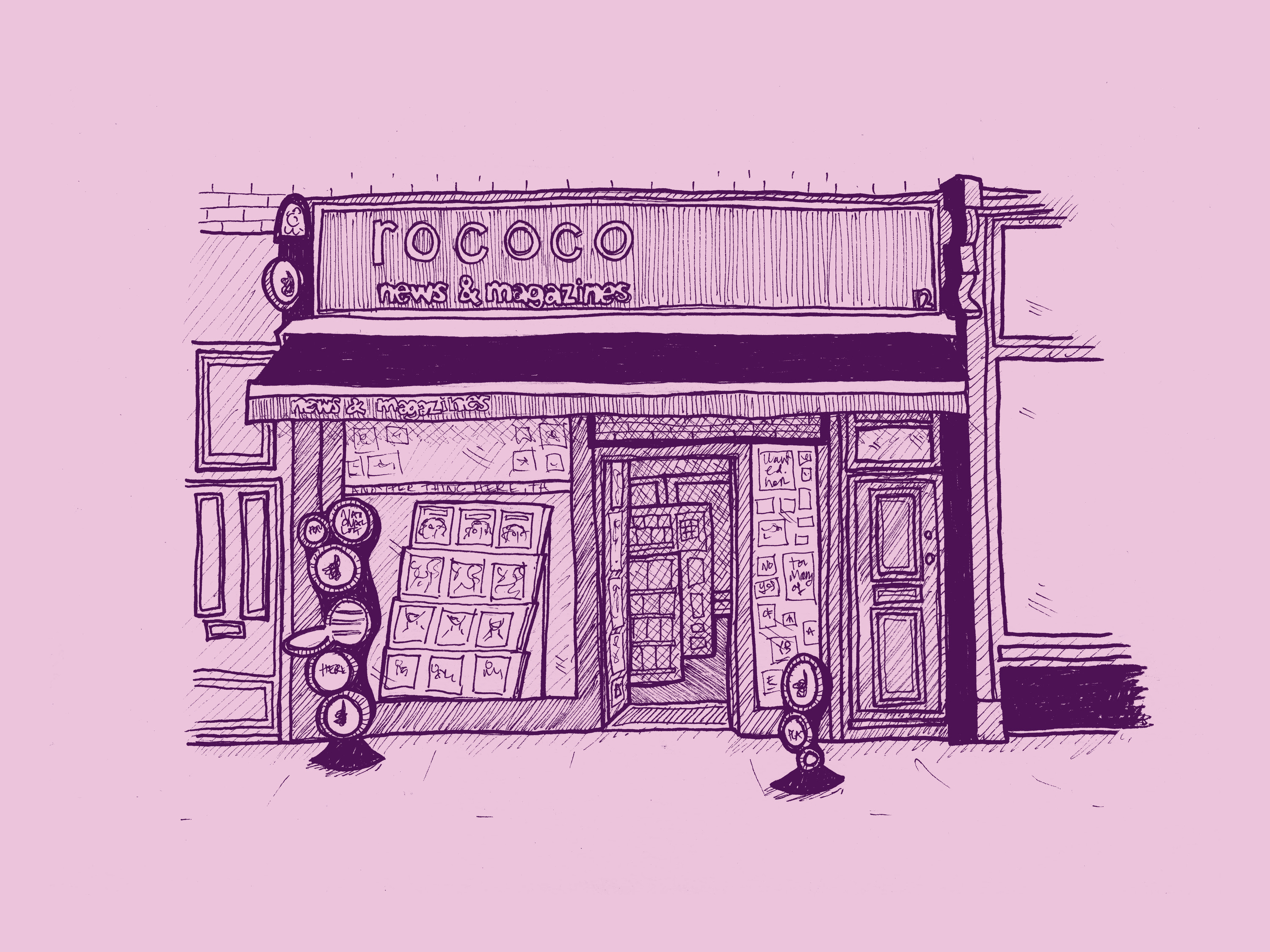 West London
Rococo
'It was the only place near us that sold Terrorizer magazine in 2010. And it has all the fashion mags for the Notting Hill elite.' @ay19
12 Elgin Crescent. Ladbroke Grove tube.
Meet & Deep News
'The family who run this shop are so friendly. Always end up chatting for ages in there.' @braymay1
34 Hampton Rd, TW2 5QB. Strawberry Hill rail.
Field Stores
'Unusually stuck on the end of a residential road.' @bigphildes
12 Chesterton Rd. Ladbroke Grove tube.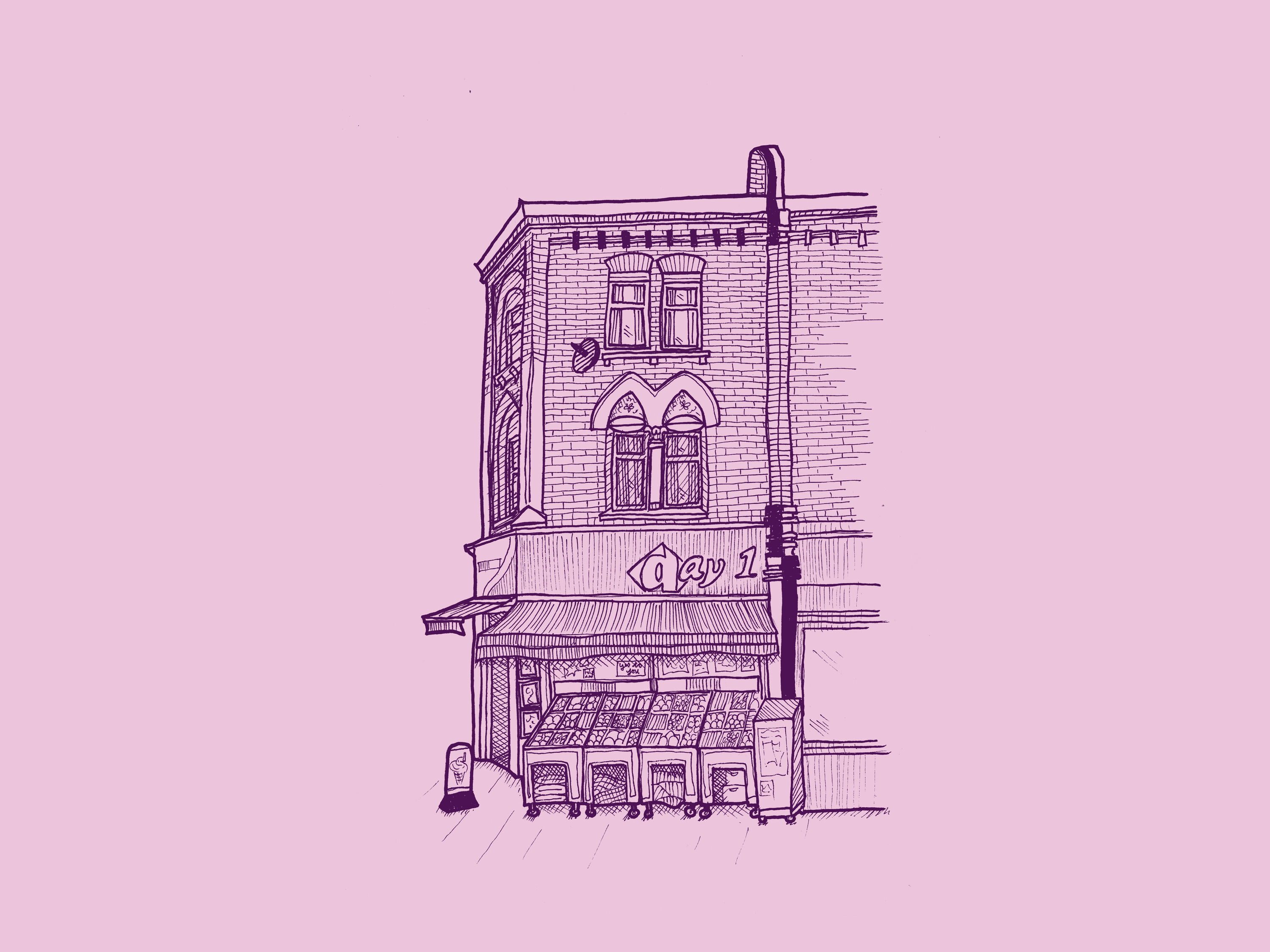 South London
Gerhold
'I won £1,000 on a scratch card there.' @flamingo.face
295-297 Upper Richmond Rd. Putney rail.
Day 1
'The shopkeeper here once asked me what I thought would hatch out of a Creme Egg.' @chelshobbs
182 Wandsworth Rd. Stockwell tube.
Tooting Arena
'Really friendly local shop – they sometimes give me free baklava.' @dathope
6-8 Upper Tooting Rd. Tooting Bec tube.
Feeling nostalgic about these bastions of London life? Have a read of this tribute to independent newsagents.