'Festival chic' may be a thing at Coachella, but at most UK music events, the dress code is a little more... eccentric. Here, the cream of 2018's DJ, bands and performers recall the most memorable festival outfits they've ever seen.
'A girl dressed as a human volcano at Bestival. Her hair was the lava. Top marks.' Vinny from Django Django, who play Beat-Herder.
'A group of lads dressed as a multipack of cereal.' Sam Fender, who plays Citadel.
'A dude in DIY platform boots that had teddy bears sewn into them. Had to give him a respectful nod.' Superorganism, pictured below, who play Latitude.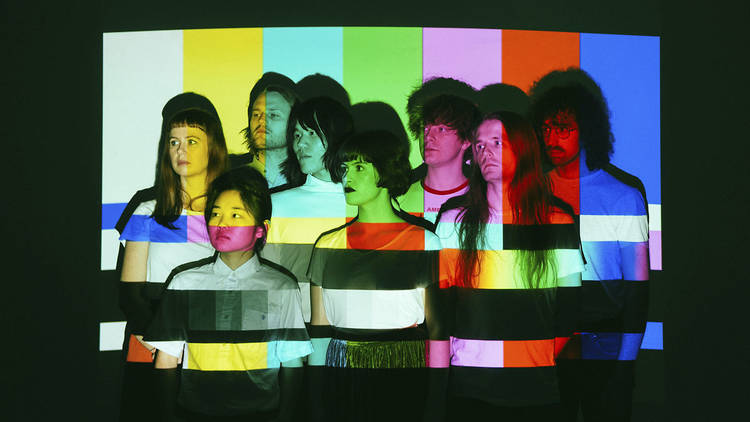 'I think everyone looks crap at festivals no matter how much effort they put in! It's very difficult to make anything look good with a pair of wellies. You either look too rank or too try-hard: there's no happy medium.' Paloma Faith, who plays Standon Calling.
'Full-on nudity when last in Oz! Now that's an outfit right there.' Mr G, who plays Farr.
'Cameron our guitarist once wore a bottle of piss on stage! Obviously not by choice!' Ben Bruce from Asking Alexandria.
'It's a toss-up between Kanye West's women's Celine shirt and Andre 3000's onesie with different quotes on.' GoldLink, pictured below, who plays Wireless.
'A flashmob dressed up as Smurfs.' MIST, who play Wireless.
'The "Glastonbury Bread-Raver" will go down as one of the most iconic moments in festival history. I felt blessed to witness it first hand. I was playing my set and this absolute legend of a man was giving it his all on the dancefloor, gunfingers in the air, smiles all round, fashioning what appeared to be this big loaf of sourdough bread across his shoulder like a delicate shawl. He was simultaneously dancing and feeding chunks of bread to this army of hungry ravers.' Madam X, who plays Lovebox.
Discover all the

best music festivals

taking place this summer.