It's the proposal we've all dreamed about: 'Marry me at Wetherspoons, babe?' Well, you can now make your wildest wedding day dreams come true. Because a 'Spoons marriage service is available at The Knights Templar for your big day. The Fleet Street pub was granted its wedding licence earlier this year and is offering the kind of bargain package you might expect.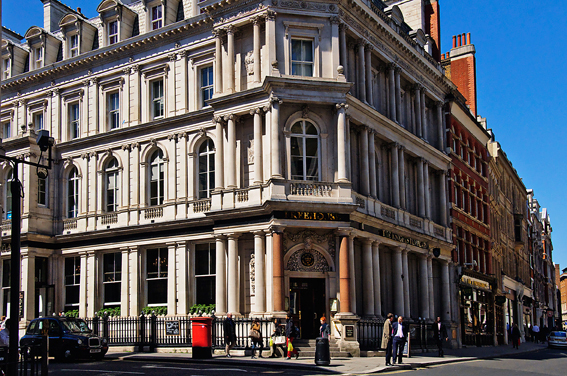 You may be sceptical but The Knights Templar, in a former banking hall, is one of the ritziest branches of the boozy mega-chain. So don't expect to use onion rings for wedding bands or to toast with pints of Tennent's Super. This is a classy package that includes exclusive use of the venue, a celebrant, a three-course meal, table decorations and sparkling wine for up to 100 guests – plus a DJ and an afterparty to which you can invite 300 of your nearest and dearest.
The best news of all? It comes at the Wetherspoon prices we all know and love: the full wedding package will set you back just £3,000. With the average London wedding costing upwards of £27,000, that's a total steal. And with the money you save, you can stay nearby overnight and come back the next day for a hangover-breaking full English. I do, I do, I do!
The Knights Templar is at 95 Chancery Lane, WC2A 1DT.
Find more great pubs in Time Out's guide to drinking in London.
Get more boozy news delivered straight to your inbox when you sign up to Time Out.