Heads up! We're working hard to be accurate – but these are unusual times, so please always check before heading out.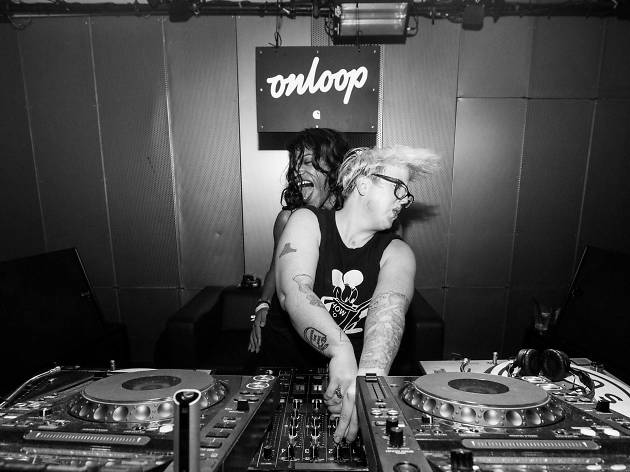 The Black Madonna: 'I'm hard to rattle, even when the speakers catch fire'
Big news: one of the most exciting DJs in the world is the next XOYO resident. Get to know music's hardest working icon
It's hard to think of a DJ more loved across music right now as The Black Madonna – aka Chicagoan Marea Stamper.
At a time when globetrotting headline DJs are a homogenous blur of bland, blank-faced techno men, Stamper is a force-ten gust of fresh air. She's an exceptional DJ, able to keep a dancefloor peaking by deftly mixing between the worlds of disco, house and techno. Controversially, she also looks like she's having fun when she does it. After dropping practically every song, she tends to ritually put her headphones down, step back and shake it good and proper.
It's therefore huge news that she'll be basing herself in London for three months from April, as she becomes XOYO's newest Friday resident. Since breaking through a few years ago, Stamper has rarely stood still, touring incessently all over the world. But so would you if you'd spent almost two decades playing tiny raves for no money – first in the Midwest, then her adopted home of Chicago. At 40, she is wise, up for it and happy to be here. Just don't expect to see her at an afterparty...
You've been touring solidly for the last few years. Are you excited to be based at XOYO for a bit?
'Definitely. Its one of my favourite places to play. I think the way they choose their residents is very smart, so when they asked, it was an instant yes.'
I know you're announcing loads of guest DJs soon, but you're also doing three all-night sets yourself. What's the plan for those?
'I'll be coming over to the UK with a massive amount of vinyl from my collection. I want to play stuff like D&B and jungle, which I never get the chance to play. I've never played jungle outside of the Midwest before. I have about 10,000 records, most of them from the mid-'90s.'
Photo: Aldo Paredes
'Now when I show up, everything works, there's drinks in the booth and everybody speaks to me like I'm a person'
You've been a pretty vocal opponent of Trump. Do you feel that club culture has a wider role in society?
'Yeah, definitely. Music is literally just about one of the only things that you can count on. I hate that notion of : "Well, we're going to have bad times for a while, but at least we're going to get some good music out of it." Music is GREAT now; it's awesome. We don't need bad stuff happening to make great art.'
Speaking of which, your single 'He Is the Voice I Hear' is getting played everywhere at the moment. Is there an album coming too?
'The album will be done by the time I come to London. There's people shuffling in and out of the house constantly at the moment, where we're recording it. Last year, I went completely Ham on tour, which meant I had a huge need for stillness after that. Having that stillness at home has been such a nice part of the creative process.'

Do you get pangs of wanting to be out?
'Oh no, not at all. I do not go clubbing – at all – when I'm on tour!'
You're 40 now, but would you have been able to do all this when you were 20?
'If I was 20, that lifestyle would have killed me. I would have had more energy, but I would have just stayed up and gone to every afterparty possible. The best thing that ever happened to me was that by the time I made it I was super-over clubbing.'
So definitely no afterparties now?
'No afterparties. Period! Nooooo! That cannot happen. When I'm on the road, I have at least two or three shows lined up in a row. If I make just one wrong step, I can be miserable for a week. It takes me ages to recover after a party. For me, the joy comes from the act of creation, not drinking a bottle of vodka and falling into a gutter. Most weekends, anyway.'
What are the advantages of breaking through after so many years of playing parties?
'In 20 years of DJing, I've slept on a billion promoters couches, taken six-hour bus journeys for a show because they couldn't afford flights, eaten McDonald's before a show. It makes me hard to rattle, even when things go wrong, like speakers catching on fire! Short of a tornado coming, there's not much I can't deal with by now. It takes a lot to throw me off. Now when I show up, everything works, there's drinks in the booth and everybody speaks to me like I'm a person. I hope it never changes!'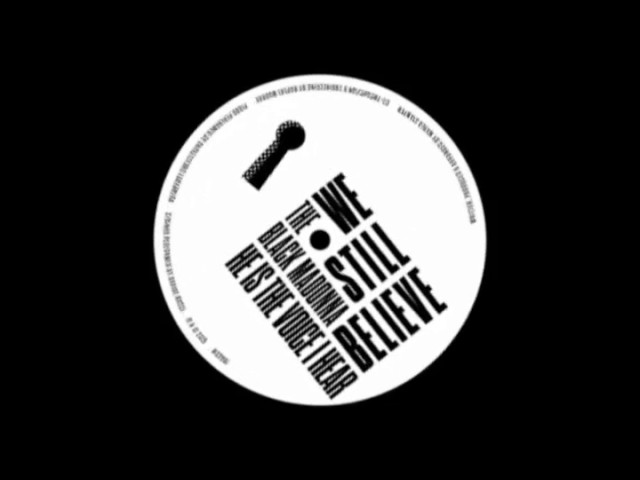 The Black Madonna's residency at XOYO runs Apr 7-Jun 30.
What else is on at XOYO?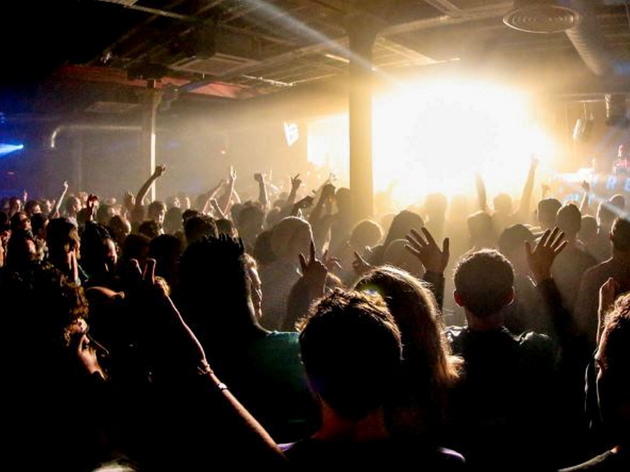 Scores of London's hippest punters and party-lovers flock to XOYO every weekend to hear the latest DJs, producers (and – on weekdays – bands and singer-songwriters) do their thing over the club's two floors. There seems to be no stopping XOYO, and that's a fine thing indeed.