Can Sadiq save Fabric? Actually, it appears he can't
We examine the licensing process facing a great London club under threat of closure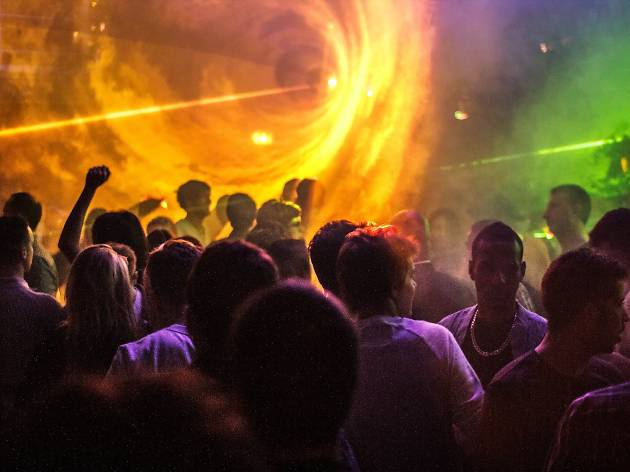 Sadiq Khan spoke about London nightlife a lot in his mayoral campaign; he was pretty vocal about supporting our clubs and live music venues. You could actually hear the collective cheer: finally we had a champion who could turn the tide on a fast-dissolving club landscape.

So when Fabric's licence was suspended by Islington Council following the desperately sad death of two 18 year olds, a flood of DJs turned to Sadiq. Some of the club's regulars like Plastician, Daniel Avery and Artwork tweeted the mayor for his help in keeping Fabric open. Several petitions were launched. His response – a placid call for all parties to talk – was retweeted widely, hungrily shared as if proof of hope. Turns out however that it doesn't appear there's much Sadiq can do except tweet.

It's true that previous mayors have got involved with saving London clubs before. You might remember when Boris Johnson stepped in (and all over) a planning application affecting Ministry of Sound. Southwark council had turned down a 41-storey development next to the club. Boris overrode that decision and the building is currently climbing towards the sky. But while the mayor has this special power over planning decisions, there is no such veto with licensing.

So where does Fabric stand now? First up, they face a licence review from Islington Council. Their licensing committee (made up of local councillors) will meet to formally discuss their licence at the review, where representatives from the police will explain their request for a suspension. These hearings can last for hours as there is no time limit on councillor's questions. The review has to take place within 28 days of the suspension, and from checking the council's schedule, it looks like this could be on September 1st or 6th.

The councillors have a number of possible options available to them:

– To modify or add to the original conditions of the license.
– To exclude an element of Fabric's licence.
– To remove the premises supervisor.
– To apply a three-month suspension.
– Or, the most drastic option: to revoke Fabric's licence altogether.

The club owners can then appeal the decision at a magistrate's court within 21 days of receiving notification. Finally, all decisions and papers relating to the review will be uploaded onto the Islington Council website available for all of us, including Sadiq, to examine.
While over in Hackney Wick...
We talk to Shapes owner Seb Glover to find out about the challenges club promoters face in keeping London partying.

Glover says: 'People are getting pushed back into the outdoors. There's lots of amazing characters still looking for free space, forests, secret locations, along the canal.'
Snap up exclusive discounts in London
Time Out's handpicked deals — hurry, they won't be around for long...