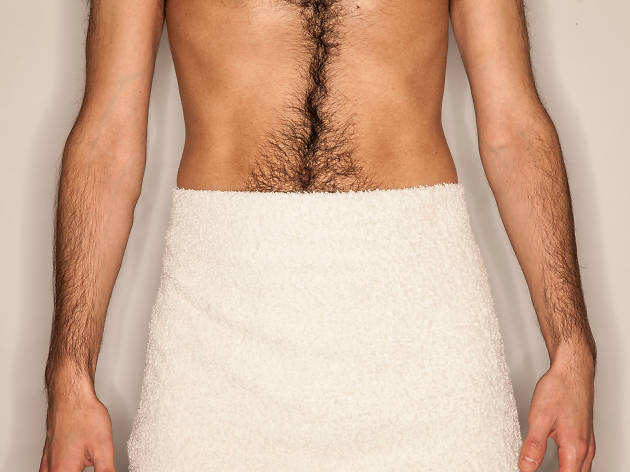 Inside Chariots, London's biggest gay sauna
Gentrification may have sapped the fun from Shoreditch, but there's still somewhere in the area where hedonism, sexual experimentation and community exist – for now
When protestors from Class War hurled paint across Brick Lane's Cereal Killer Café in September, it showed how far Shoreditch had come. Old-school anarchist uprisings aside, the majority view is that the area has lost its edge, and is now just the playground of hipsters, tourists and hipster tourists. This may be true, but it's worth remembering that right at its heart, at the cross of Shoreditch High Street and Great Eastern Street, sits a nightlife institution of such singular intensity that the neighbourhood's new breed of bland, well-heeled residents would splutter into their flat whites if they knew what went on there.
Chariots is a gay sauna that's somehow stood firm and resisted the developers for nearly 20 years. Amidst a devastating year for gay venues in London, alarm bells were set off in June when it was reported that the site might make way for a luxury hotel, but thankfully for its patrons, there's been very little follow-up. 'It was founded in 1997,' says staff member Lewis, 'when finding a comfy, welcoming place to be openly gay or explore your sexuality was perhaps tougher than it is now.'
'We salute anyone with the sheer force to warrant a wipe-clean ceiling'
For the uninitiated, a gay sauna is, as our listing online states: 'like a leisure centre, but with sex' – a place where men cruise and hook up. Chariots has other saunas in Vauxhall, Waterloo, and Streatham, but the Shoreditch branch is the flagship. The 20,000 square foot building covers three floors and features a swimming pool, gym, sauna, multiple jacuzzis, steam rooms, a dimly lit 'dark room' (not for photography) and a 30-man 'warm room' where absolutely everything is tiled: the benches, the walls, the roof. We salute anyone with the sheer force to warrant a wipe-clean ceiling.
'The clientele tend to be older during the week, but at the weekend it's packed with younger club kids who go there in the early am after raving at places like East Bloc,' says 'Chuck', a 39-year-old bus driver from Angel. 'At reception, you join the queue if it's busy, pay the £19 entry fee and the nice (usually hot) man behind the desk will give you two white towels,' he explains. 'One is to dry yourself off with after showering and the other is to wear round your waist, covering your wang after you've stripped nude, although plenty of people wander round stark bollock naked and occasionally lads sport jockstraps if that's what floats their dinghy.'
Chariots also boasts 'private cabins' – individual pine-lined bays with lockable doors and rubber-covered mattresses – for chaps who prefer to get frisky without being watched. 'Because it's close to Liverpool Street station and open late [8am on weekdays, 9am on weekends], men visiting from out of town will spend the evening in Chariots and get the first train back as a cheaper option than renting a hotel room,' says Drew, 25, who works in the City. 'One guy got too sleepy to last the wait, so laid down and fell asleep in a cabin; everyone could hear him snoring.' Chariots, it seems, has something in common with Marriotts.
'It's not like some Hieronymus Bosch fuck-fest vision of hell'
Finally, there are 'hang out' areas (never has a phrase been more literal) showing porn on big TV screens where guys can grab a cuppa. 'The vending machines used to sell pots of John West tuna pasta salad,' laughs Tony, 21, a third-year UCL student who first experienced Chariots as an inquisitive fresher. 'That always made me giggle – the last thing a gay dude comes to a sauna for is a mouthful of fish.'
When it comes to trawling for action, there are a few unwritten laws. 'Chariots is like the tube – people don't tend to talk to each other,' Drew says. 'There's some low-level chat in the jacuzzis, but pulling is mostly initiated via eye contact and body language. A tap on the shoulder can mean "Are you down to fuck?"; a nod or a shake of the head conveys consent or refusal.'
'The general rules are pretty simple,' adds Chuck. 'Don't be a dick, and no means no. If you've walked past the same guy three times and given him the eye to no avail, give up – desperation's never hot. And don't intrude in group activities: if three guys have got a thing going on, they'll let you know if they need an extra pair of hands – or balls – so don't just barge in.'
Chariots does a lot to promote safe sex: it hands out free condoms and lube, and works with the NHS and Terrence Higgins Trust to provide health screening. 'There's really no excuse not to use johnnies,' comments Drew. 'I tuck mine into my towel to make a statement that I'm not into barebacking.'
'A guy once tried to get out of wearing a rubber by referring to it as "like putting a verruca sock on his cock",' grimaces Tony. "That was the end of that. I went and met a lovely Hasidic Jewish guy in the steam room instead. He had the most beautiful circumcised penis I've even seen, although his sidelocks were drooping in the heat.'
'Some misconceptions are fuelled by homophobia'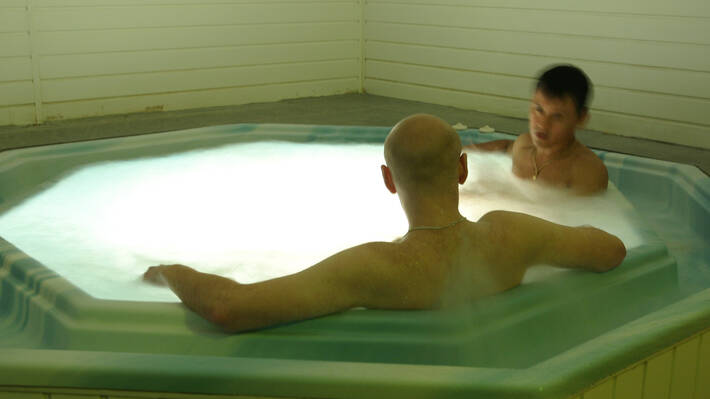 Speaking of hair, you might imagine that with that zesty, au naturel activity going on, a gay sauna would be caked in lube and all manner of curly follicles. 'Specialist cleaners disinfect everywhere during closing hours, and staff discreetly tidy up constantly, too,' reassures Lewis. 'Yeah, they're like ghosts with mops,' says Drew. 'You'll be halfway through, and someone will glide in with a Vileda.'
So the venue is clean – but do any of the punters ever go there with the intention of having an entirely 'clean', sex-free visit? 'Absolutely,' says Lewis. 'Especially in daylight hours. There are still a lot of gay or bisexual guys who aren't out. Plenty of them travel to Chariots because it's a safe space to come and simply relax and be themselves.'
'There are a lot of myths about Chariots,' says Chuck. 'Yes, casual encounters take place there, but it's far more respectable than you might assume. Drugs are banned, really drunk guys aren't let in, it's not like you stroll in to be greeted by some Hieronymus Bosch fuck-fest vision of hell. Sadly, I fear some misconceptions are fuelled by homophobia. If it was a straight swingers' club, it might be seen as cheeky, racy, daring, but because it's a gay spot, it's more likely to be considered sleazy and gross.'
'Once at Chariots,' Drew says, 'I got with a pair of gorgeous men, and it was one of those rare sexual experiences that was everything I imagined it to be; I couldn't walk right for three days but I was grinning for seven. But then another time I spent hours playing Scrabble in the café. And I didn't even write swear words.'
Chariots Shoreditch closed in February 2016, but the Vauxhall branch remains.
More on London's sauna scene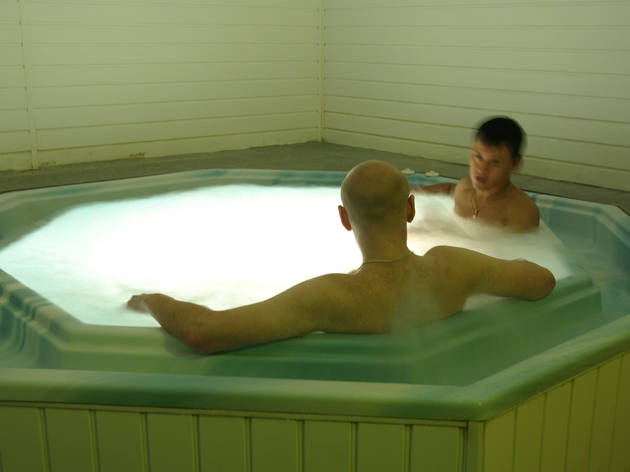 From Soho to Shoreditch and down to the fleshpots of Vauxhall, London's gay scene offers plenty of opportunities to sweat. And why not stay for some extra pampering in the form of a hot stone massage?
Discover London's dark side
Prudes, beware – we've rounded up London's naughtiest bits and put them right here for your titillation. Discover the best adult fun to be had in London.
Support Time Out
We see you're using an ad-blocker. Ad revenue is Time Out's main source of income. The content you're reading is made by independent, expert local journalists.
Support Time Out directly today and help us champion the people and places which make the city tick. Cheers!
Donate now