Gay saunas in London
Our guide to London's best gay and lesbian saunas, jacuzzis and spa treatments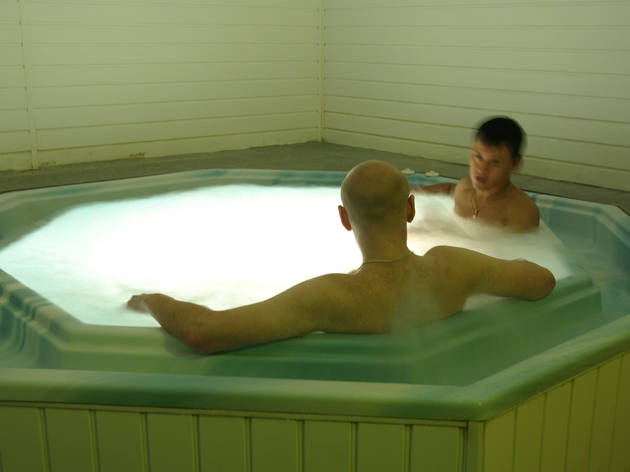 From Soho to Shoreditch and down to the fleshpots of Vauxhall, London's gay scene offers plenty of opportunities to sweat. And why not stay for some extra pampering in the form of a hot stone massage?
Gay saunas in London
No expense has been spared creating a sauna for the Vauxhall village. With two steam rooms, two saunas, a dark room, two video rooms, a huge cafe/internet lounge and more private rooms than could surely ever be filled, there is almost too much space. At quiet times the atmosphere can be sterile. Go late on the weekend as the clubs spill out to make the most of the pumped-up muscle crowd, who find their way from nearby Fire and beyond.
Read more
Sweat en masse at Chariots Waterloo: it boasts the largest sauna room in the UK (with space for 50 guys), a mammoth steam room and a maze of 35 dark rooms. For travellers, there's also a luggage check, so you can get lucky while you wait for your train from Waterloo station.
Read more
Locker Room is a small, friendly neighbourhood sauna not too far from Vauxhall. There are dark rooms, shower stalls, steam rooms, sunbeds and a sauna.
Read more
Waterloo's second largest gay sauna (after Chariots). Decorated in an industrial style and recently renovated, the venue is spread over two floors and features two steam rooms, a sauna, a slick maze, private rooms, spa pool, sunbeds and a cafe. Very busy at the weekends, it also picks up considerable trade during the week, largely due to the all-night opening hours and close proximity to Waterloo station.
Read more
Formerly part of the Chariots gay sauna chain, this venue is conveniently located next to BJ's White Swan – so if you don't pull at the pub, you could always try your luck here. In addition to the sauna, there's a large steam room, a cinema room and video cabins, plus a 'huge fun shower'. Start lathering!
Read more
With its striking black and red design and sleek fittings, this state-of-the-art gay gym and sauna looks more like a club than a traditional fitness centre. The sauna occupies the lower two floors and features two giant steam rooms, two Turkish hot rooms, a 14-man jacuzzi, large stylish chill-out room with TV and wi-fi, two video lounges and a maze of innovative and striking cabins, some with two-way mirrors for the exhibitionists among you. Spa treatments include hot stone massage and spray tanning. Every Wednesday and Saturday the venue hosts a foam party, complete with DJs.
Read more
Insider info
Gentrification may have sapped the fun from Shoreditch, but there's still somewhere in the area where hedonism, sexual experimentation and community exist – for now.
Read more
Sponsored listing
Empire Casino
There's not a lot you can't play at this Leicester Square gaming complex. You can roll the dice on everything from three card poker, American roulette, blackjack and punto banco to electric gaming, slots and pai gow tiles – a Chinese gambling game played with a set of 32 dominoes. There are restaurants and bars on site too, as well as the Dragon Lounge – a special room for the VIPs to go for the big bucks. Special events and offers feature regularly, too.