Heads up! We're working hard to be accurate – but these are unusual times, so please always check before heading out.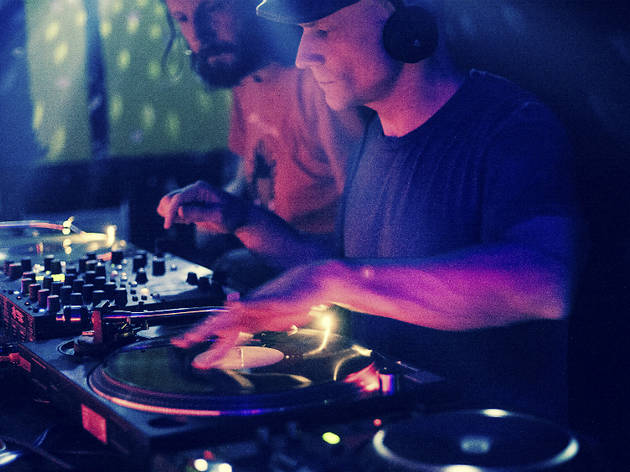 When clubs die: A look back at five legendary club closing parties
As Dalston party pit Dance Tunnel prepares for one last rave, we remember the closing nights of five other London clubs
Back in April, Dance Tunnel in Dalston announced that it would be shutting as a result of an impossible 'licensing climate' in Hackney. Now the venue's last weekend has finally arrived. But there is a silver lining: an opportunity for a mega free-entry blow-out on closing night. London's clubs have a tradition of going out with a bang; let's revisit some of the greatest…
Talkin' Loud and Saying Something, 1991
© Dave Swindells
On Sunday afternoons in Camden in the late '80s and early '90s, you could mooch around Camden Lock Market – or you could sidestep the stalls and jump into Talkin' Loud and Saying Something at Dingwalls. The painted-black venue was rough and ready, but the atmosphere generated when Gilles Peterson, Patrick Forge and Kevin Beadle played was really special. They mixed music for the finest jazz dance crews – soulboys and girls, ravers, trendies and tourists – creating a magical freestyle fusion: hard bop, Brazilian beats, hip hop, Latin breaks, house, Stevie Wonder…
The queue for the finale snaked down Camden High Street and the sweat streamed down the walls. 'I don't know how many encores we played,' recalls Patrick Forge, 'but the final tune was "Family Affair" by Sly & The Family Stone, because it was like a family breaking up.' Amazingly though, the club spirit lives on at brilliant bi-annual parties – the next one on December 4 at (the new) Dingwalls.
The Wag, 2001
© Chris Sullivan
It was May Day in 2001, but the West End was nearly deserted after anti-capitalist riots (shop windows were smashed right down Oxford Street), so the finale at The Wag felt authentically like 1981, the year The Wag opened on Wardour Street and riots erupted across the UK. It was riotous inside too, as all drinks were free. 'We gave away all our alcohol stocks in one night,' recalls club founder Chris Sullivan.
Eighties pop icons like Spandau Ballet, Madness, Boy George and Bananarama were all there, as well as many old faces – 'but it was bacchanalia,' Sullivan remembers. 'Nearly everyone was in their forties, but behaved like they were 21 again and off their heads. We had DJs like Norman Jay, Princess Julia, Femi Fem, Mark Moore and Fat Tony all taking turns. The problem I had was getting them off the decks once they'd started, as they were loving getting such a wild reaction. As it was the closing party we didn't worry about the license and we just carried on until 7am or 8am – I really didn't know what time it was.'
The End, 2009
© PYMCA/Photoshot
How do you 'celebrate' the end of The End after 13 years of legendary parties? In January 2009 the ace club on West Central Street, WC1 did it with an epic, 24-hour marathon mash-up that allowed the DJs and desperate-to-be-there regulars the chance to let rip because there really was no tomorrow.
'Fuck the smoking ban tonight!' shouted veteran DJ Mr C, as he and fellow resident DJs like Layo & Bushwacka, Laurent Garnier and Erol Alkan tore into legendary tunes (and tech-housey dark drums) while everyone else tore into the free bar and other stimulants. 'I've been up for 36 hours and I only started taking drugs 12 hours ago!' one staffer confided loudly. Layo's final, final tune? The Sid Vicious version of 'My Way.'
The Cross, 2009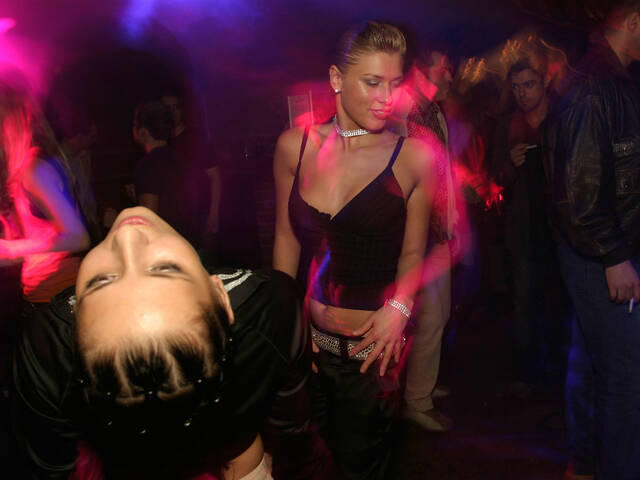 © Alamy
The Cross was a sow's ear that was turned into a silk purse. Billy Reilly was running a road haulage garage in former stables in the badlands behind King's Cross station until he hit upon the idea of running parties there, and he and Johnny Parnell gradually transformed the arches into one of London's finest clubs, complete with a garden for Beautiful People and demi-monde reprobates to chill in.
Reilly knew that The Cross's days were numbered (Central St Martins and UAL had plans to redevelop the site) so there was a whole series of farewell parties in December 2008, but the final finale was on New Year's Eve, a night when things always get messy. 'It was a case of last man standing, and I think that was me!' laughs the club's musical director Harvey Heg. 'There were diehard party people leaving the venue in a sorry state at lunchtime on New Year's Day, some of them clutching 'souvenirs' from the venue, literally while workers in hard hats and flouro jackets were moving in. I don't think they could quite believe it.'
Plastic People, 2015
© Rogan Macdonald
Plastic People nurtured genre-jumping clubs that drew like-minded people for the music and the sense of communion – and with a special place like that, you can't have too many finales. So when Plastic People's Ade Fakile and Charlotte Kepel suddenly decided in January last year that two decades of hugely influential, pioneering nightlife was long enough and they needed to move on, they held two 'Last Dances'.
The Friday event featured brilliant resident DJs Four Tet and Floating Points spinning six hours of back-to-back anthems from their parties, and Saturday's finale was for 'friends and family' (Time Out turned up mob-handed, and were graciously bigged-up in Fakile's speech, as you can see here). Floating Points was playing again as 200 lucky clubbers, including regulars like Gilles Peterson, Ben UFO and Benji B, cheered their last chance to dance to beautiful (and occasionally banging) tunes inside a speaker – because that's what being inside the dimly-lit Shoreditch space with the 'perfect' sound system felt like.
Dance Tunnel hosts One Last Dance (Tunnel) on Sun Aug 7.
Fightin' for the right to party
Read the full story of a music venue at war with property developers to stay open in a changing city.