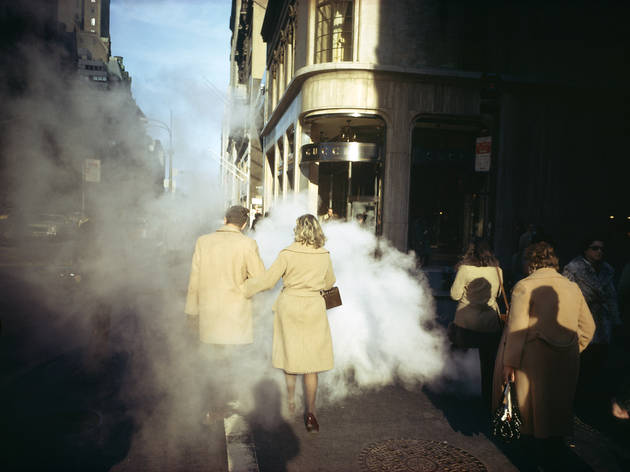 Celebrating Henri Cartier-Bresson's notion of the 'decisive moment', this exhibition brings together 15 photographs by the master photographer with 75 works by 14 European and North American practitioners. Colour images by photographers including Ernst Haas, Fred Herzog, Saul Leiter, Helen Levitt and Robert Walker illustrate how Cartier-Bresson's ethos of intuitively capturing a moment on film has impacted the work of generations of photographers. The show, which features works by Cartier-Bresson that have never been seen in the UK, has been organised by the newly established Positive View Foundation, which backs education projects that use photography to support disadvantaged young people.
Rating Breakdown
5 star:

0

4 star:

0

3 star:

1

2 star:

1

1 star:

1
For me, only "Spring Corner, NYC", by Melanie Einzig, had any wow factor. Cartier-Bresson's work was OK, but not his best by any means. The pics fall into the 'street photography' genre I suspect, and this selection confirmed my opinion that it's often a very over-rated category.
2.5 really. some photos, mostly till the 80s, are really good, others are poor. And there are only about 5 prints by Cartier Bresson. Have been puzzled by how some guys made it into this exhibition. Especially the series of pictures shot from a car. On the other hand, Joel Meyerowitz, Boris Saveliev and a few others make the exibition worth it.
disappointing and misleading hardly any Cartier Bresson. At least its free